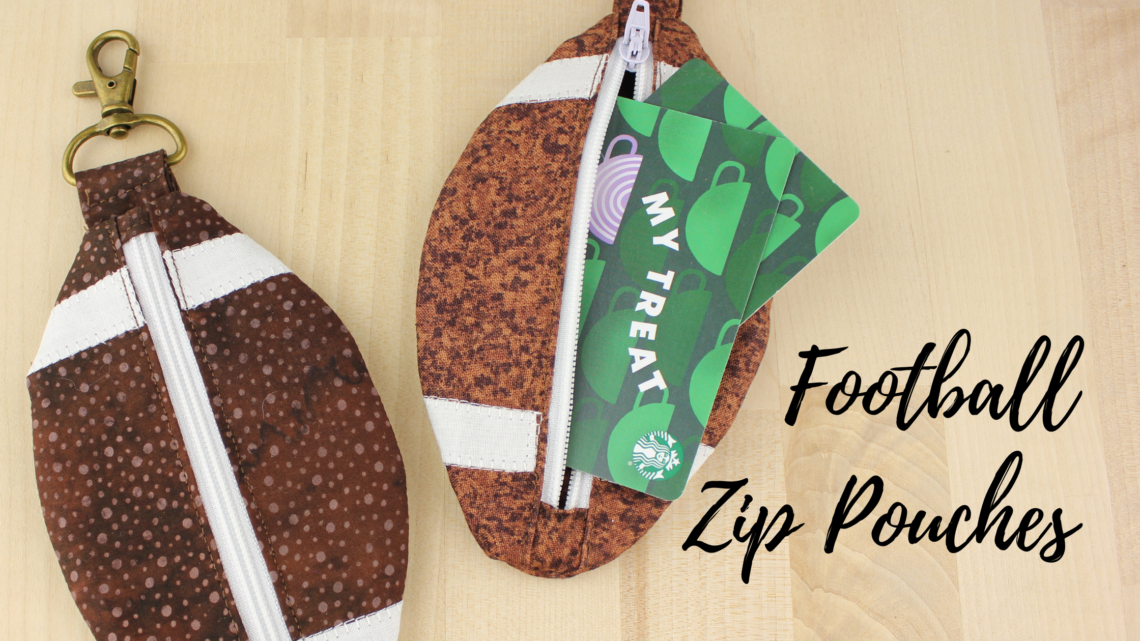 Mini Football Zip Pouch to Sew
Mini Football Zip Pouch
designed by Heidi Pridemore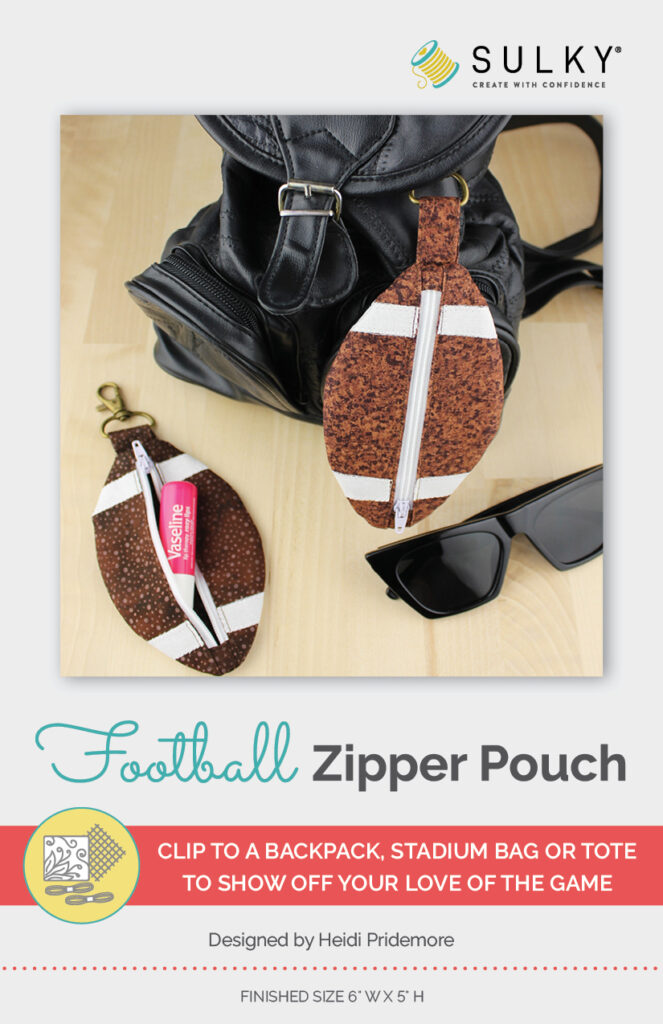 Create a mini football zip pouch to clip onto a backpack, stadium bag or tote to show off your love of the game. The zip pouch has a swivel clip to easily attach to any bag of your choice. These make great gifts for anyone who's ready for some football!
Finished Dimensions: 5" x 6"
MINI FOOTBALL ZIP POUCH SUPPLIES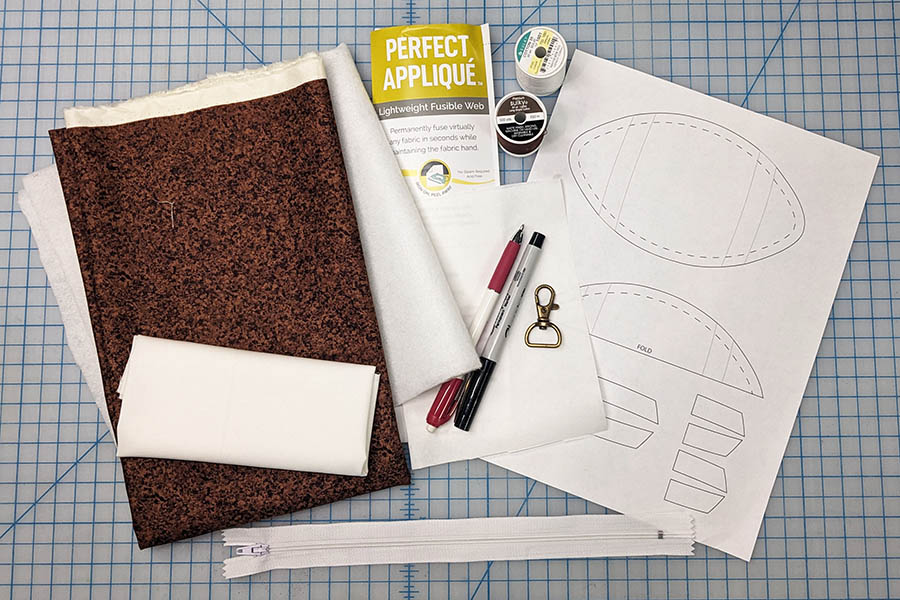 Pattern (it's free!)
 Fabric

Fat quarter of brown solid or blender quilting cotton (Fabric A)
6" square of white solid of blender quilting cotton fabric (Fabric B)

8" square of Fusible Fleece
1" Swivel Clip D-ring
8"-long white nylon zipper (do NOT use a metal zipper)
Removable marking pen
Zipper Foot
Open-Toe Foot (optional)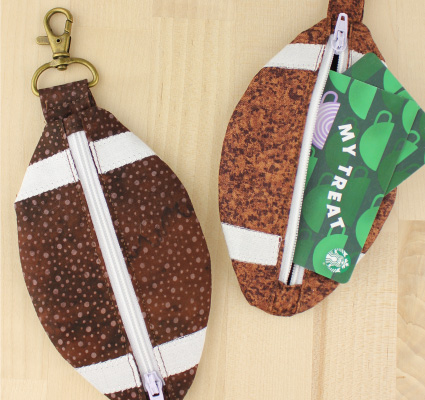 FOOTBALL POUCH PATTERN DETAILS
This football zipper pouch pattern features machine appliqué for the football stripes. Sulky Perfect Appliqué Fusible Web is the best bet to ensure the pouch retains a softness and malleability once the appliqués are placed. The fusible web is very lightweight, yet strong, and you'll love it for all your appliqué needs! It also works great as a fusible hem tape, when cut into strips.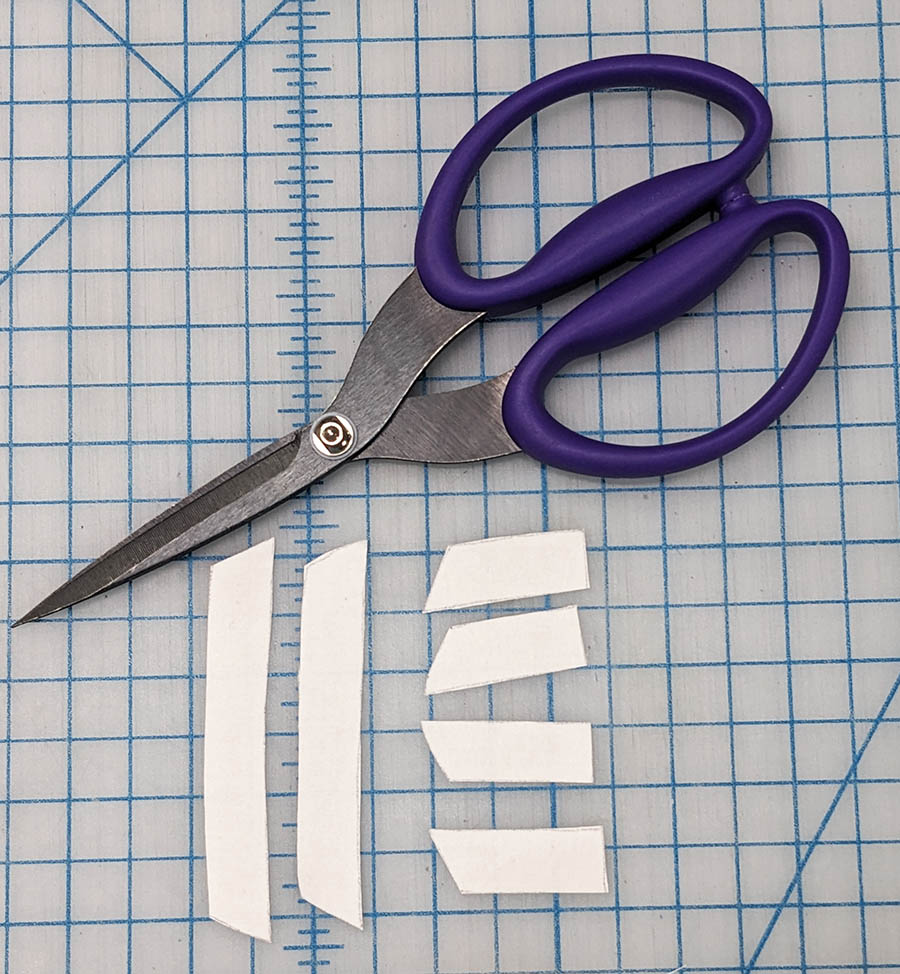 An open-toe foot is also a great tool for machine appliqué, as it allows you to see exactly where the needle is placed along the appliqué edges. If you don't have an open-toe foot, that's ok! Just take your time and stitch slowly to ensure you catch the fabric edges.
HARDWARE HINTS
The football pouch requires a D-ring Swivel Clip, which is a great addition that allows you to clip the pouch onto a bag of your choice.  However, an O-Ring, D-ring or key ring is also suitable. If using a substitute, keep in mind it will be more difficult to swap the pouch with other things or to use on other bags. But it's not the end of the world!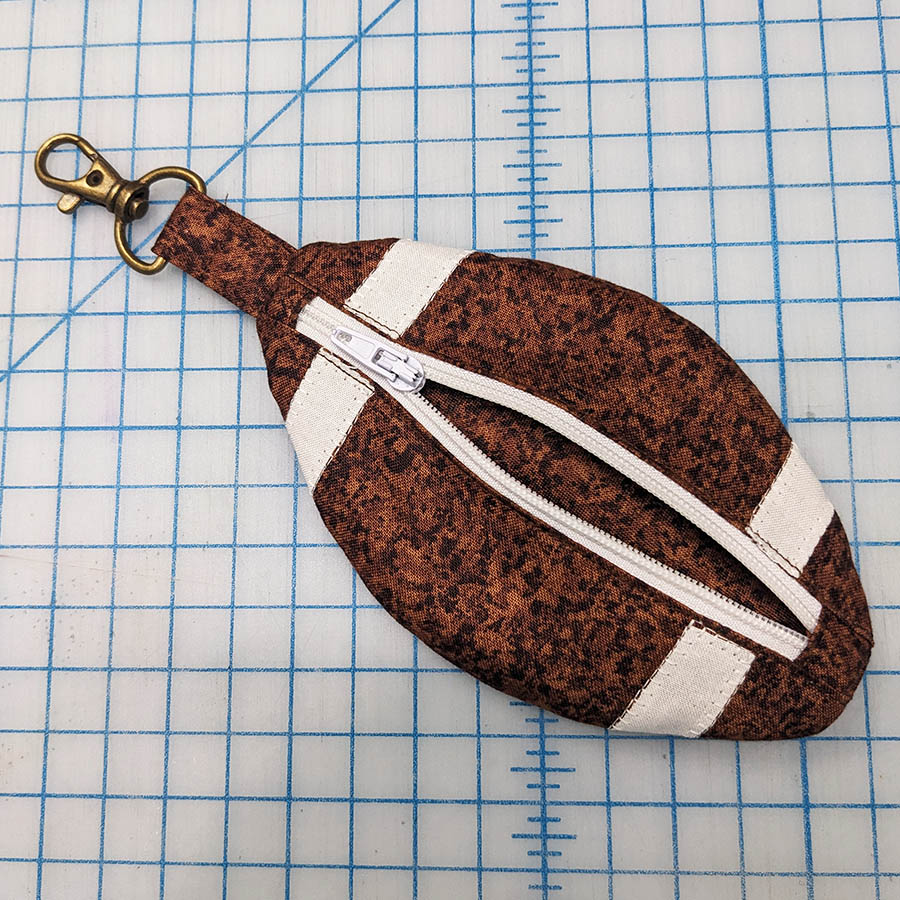 Swivel Hooks, D-ring Swivel Clips and more are readily available online. It's a bit more difficult to find them in local craft stores (especially in different finishes and sizes), but they're usually with the buttons and clasps.
GREAT GIFT IDEA
Create a football zip pouch for college kids off to game day, high schoolers participating in spirit week, or any of your friends excited about football season. You can even substitute the lining fabric for a licensed print featuring their favorite team! That's a fun surprise when they open the pouch.
Grab the full tutorial as a digital PDF pattern absolutely free! Add it to your cart, complete the checkout process and the pattern will go into your Sulky account, where you can download it for future use. We can't wait to see your football zip pouch!