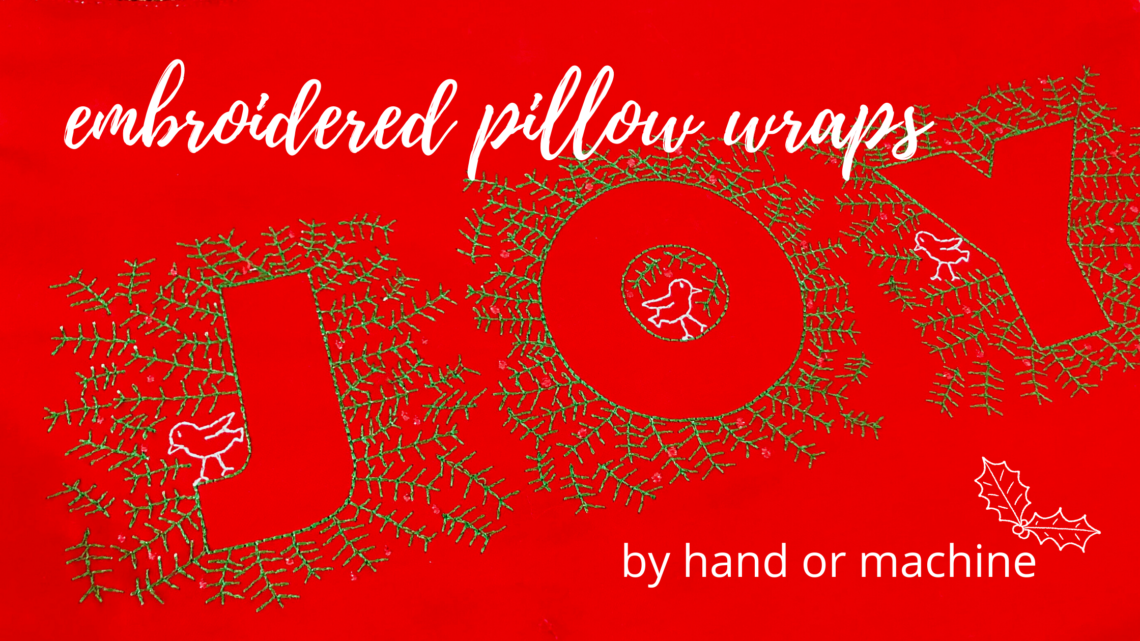 Holiday Pillow Wraps to Sew & Embroider

Holiday Pillow Wraps How-Tos
Create holiday pillow wraps that enable you to quickly swap your décor throughout the year. Choose a winter-themed machine embroidery alphabet collection to personalize the wraps with a monogram, name or holiday-specific saying.
Download the free Holiday Pillow Wraps pattern and add it to your Sulky account for easy retrieval if it's ever misplaced. Simply create an account (if you don't have one already) and add the freebie to your cart. Go through the checkout and grab the download to save, print or view as you wish.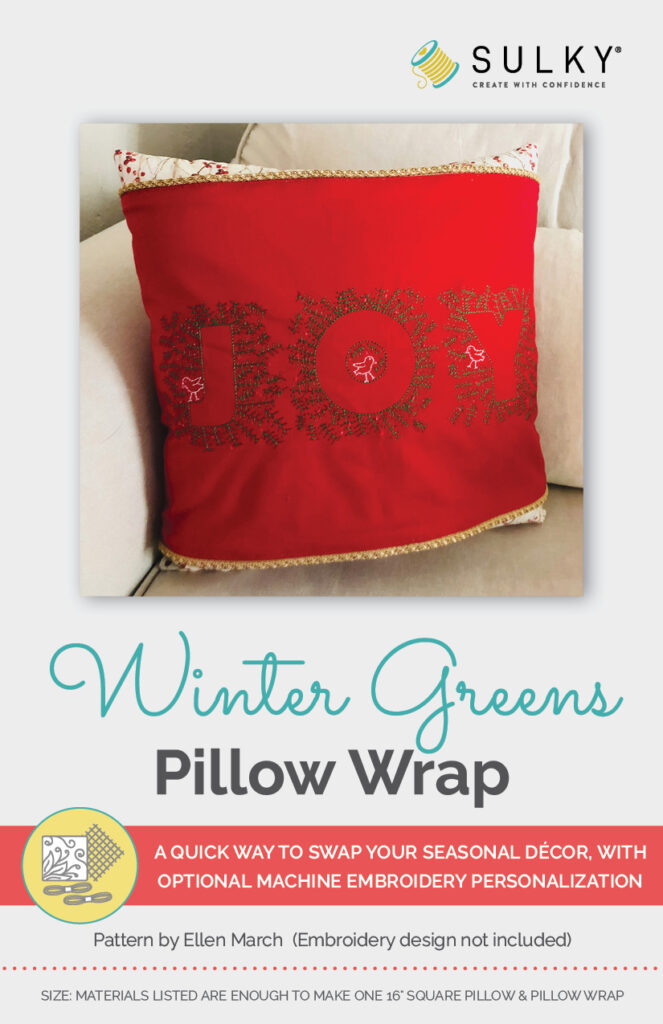 The featured digital Winter Greens Machine Embroidery and Winter Greens Hand Embroidery Collection is available at sulky.com. The machine embroidery letters fit within a 4×4 stitching field, and the handwork designs fit approximately a 3 1/4″ square.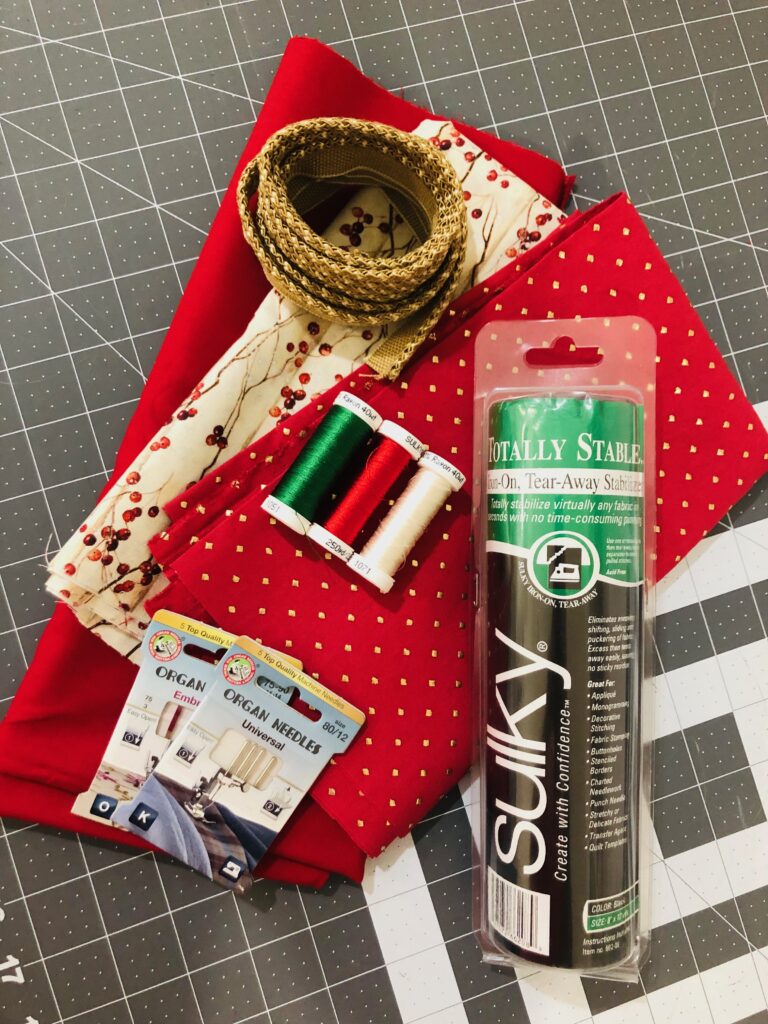 PILLOW WRAP SUPPLIES
Sulky Thread
Sulky Stabilizer

Tear-Easy™ (optional; if hoop is larger than fabric)

Organ® Needles
Fabric

(2) 17" squares of print cotton fabric (pillowcase base; omit if using purchased or existing pillow)
(2) 10" x 35" rectangles of cotton fabric (pillow wrap; choose a solid or minimal print if showcasing machine embroidery)

Misc.
*We may earn a commission from items purchased through the above links.
PILLOW WRAPS MODIFICATIONS
Oftentimes, trim isn't top of mind when we create pillows. But, a braided or twisted trim gives professional polish to these holiday pillow wraps, and brings in another color that can work well with your existing holiday décor. Have fun choosing the trim you love best. Rickrack is also a fun trim option, for a less formal look.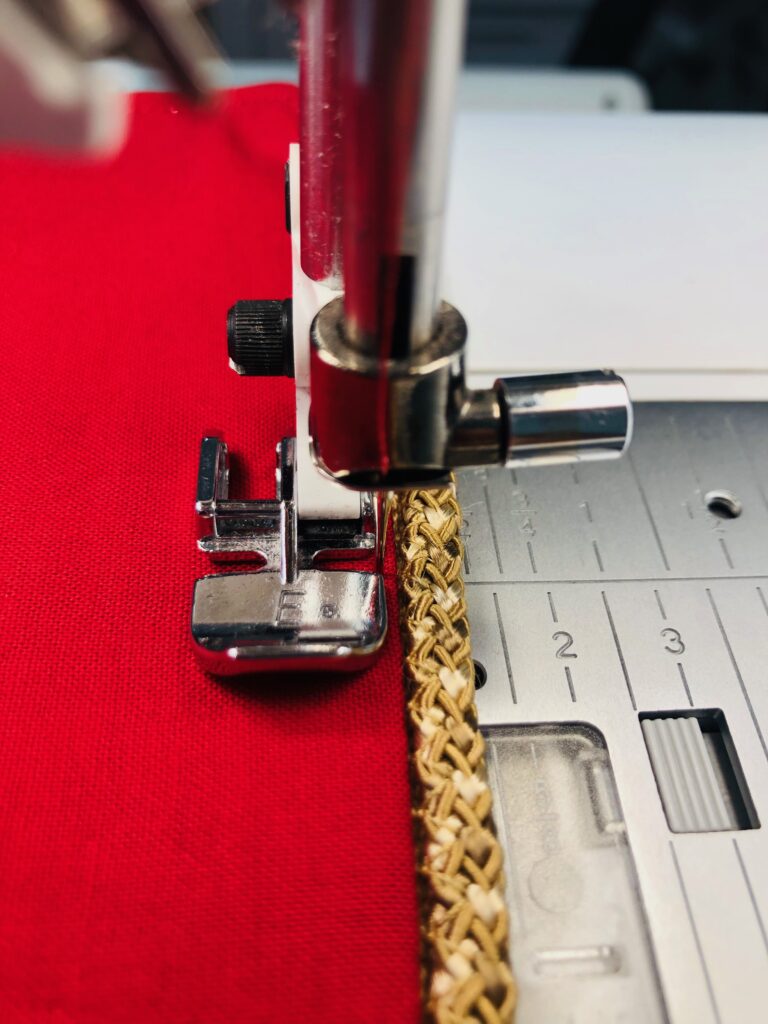 For the chosen embroideries, Poly Sparkle was used instead of the Red Rayon for only the berries. The Poly Sparkle was also used for topstitching along the trim edges.
Poly Sparkle gives just a hint of metallic fun to the design, which is perfect for holiday decorating. Poly Sparkle is a 30 wt. thread, so thicker than the 40 wt. Rayon that the design is digitized for. When subbing a heavier thread, do a test stitchout before embroidering the final pillow wraps to ensure the thread will work with the design without breakage.
In hindsight, a silver or gold Poly Sparkle color (or another color that contrasts with the base pillow-wrap fabric) would have provided better visibility on the finished pillow. Another reason that a test stitchout is a great idea!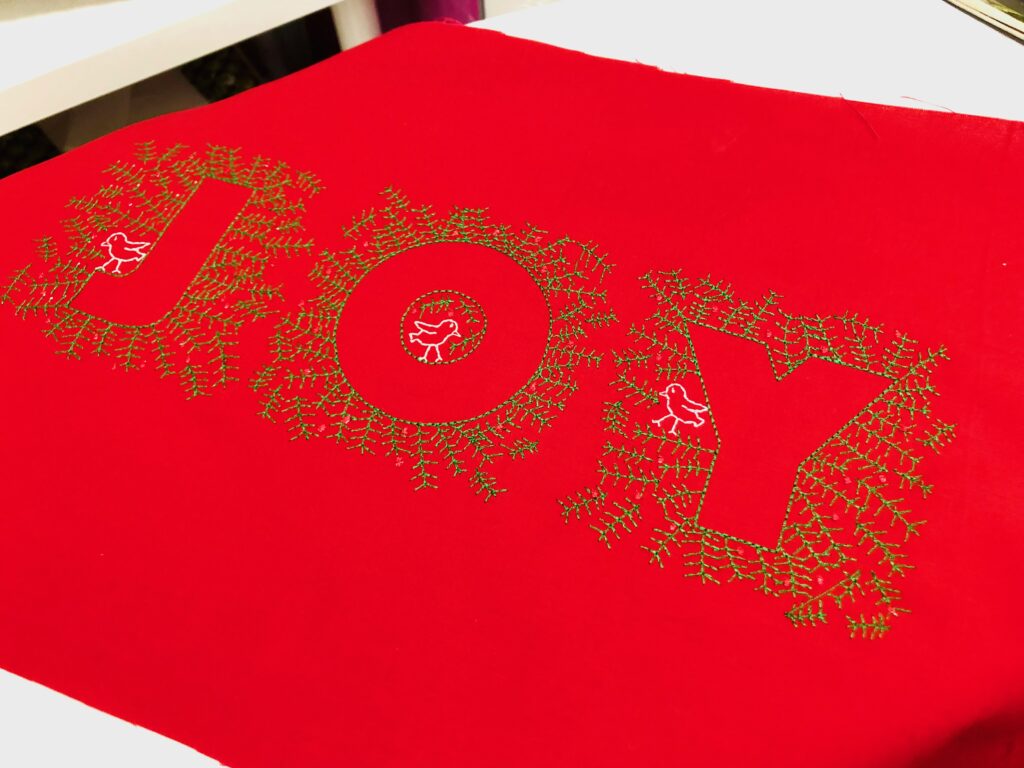 EMBROIDERY CHOICES
Any embroidery design you love is perfect for the pillow wraps. Use one letter for a monogram or combine several letters to create a holiday- or winter-themed phrase, such as "JOY," "HO HO HO," or "LET IT SNOW." Or choose a design from our Santa Sayings Machine Embroidery Collection, which is sold individually and also comes with purchase of the Santa Sayings Thread Palette. These designs come in three sizes, so choose the ones that are right for your pillow wrap sizes.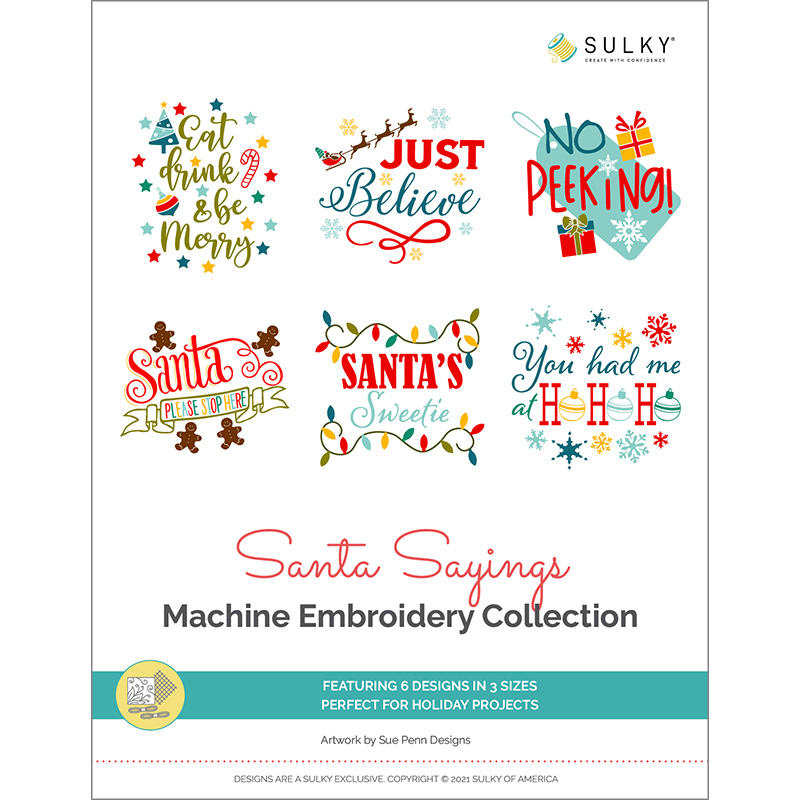 Don't have an embroidery machine? Try your hand at handwork (see what I did there?). Our Winter Greens collection is also available as a hand embroidery pattern. Enlarge the letters you need to create the chosen phrase, if desired.
Prefer holiday pillow wraps that are shorter or more narrow? Adjust the dimensions as desired, and then follow the same construction instructions.
If you don't have existing pillows to wrap, create easy stuffed pillows using coordinating fabric prints that complement the chosen embroideries.