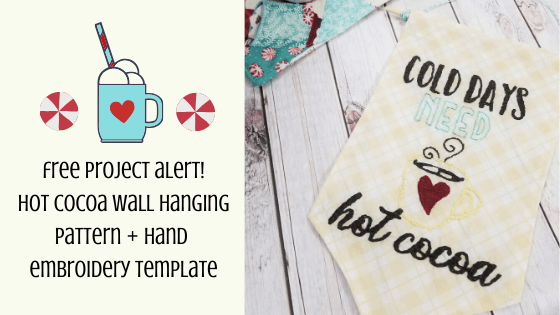 Hot Cocoa Wall Hanging for Easy Winter Decor
Hot Cocoa Wall Hanging Free Project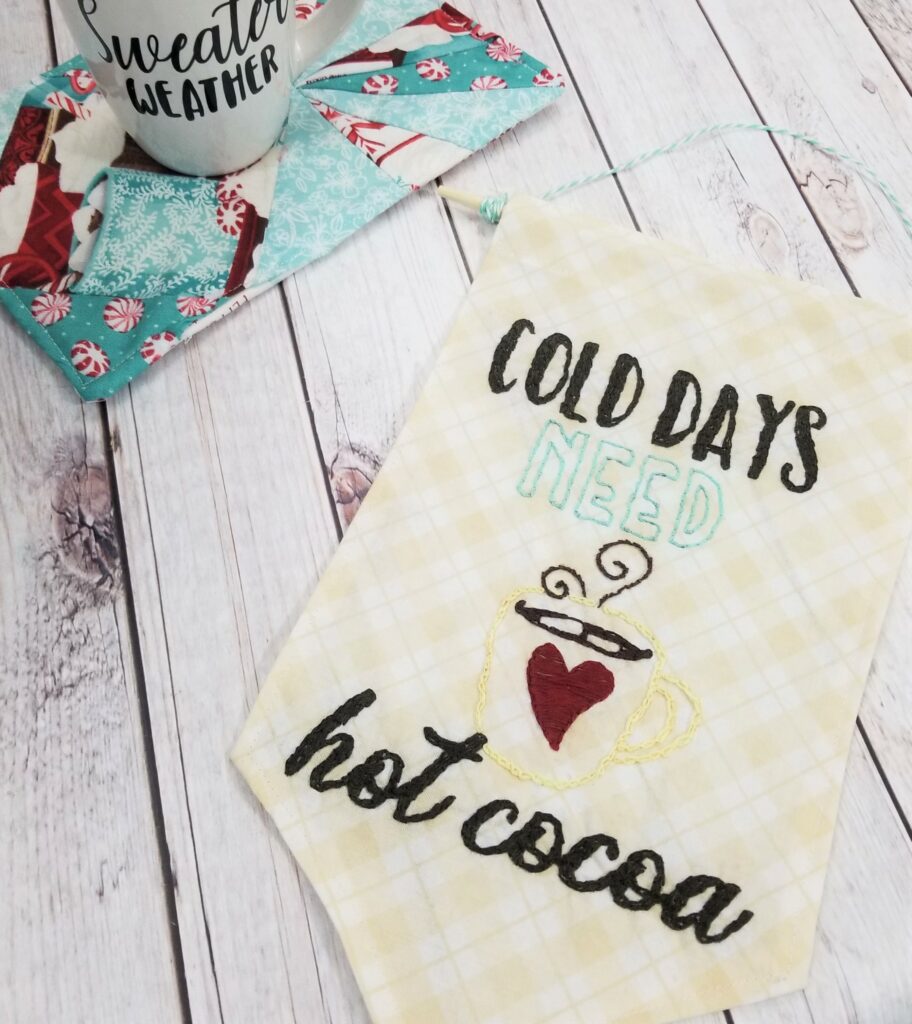 Create a Hot Cocoa Wall Hanging featuring a fun hand embroidered design. This project is made easier by using Sulky 12 wt. thread and Stick 'n Stitch stabilizer. Even kids can get in on the crafting action, as this also makes a great starter sewing project for all ages.
When the temperature dips to freezing (or below!), hot cocoa is in order. Create a hot cocoa station this winter with a few snowflake-donned cups, cocoa packets, marshmallows and this fun project. Instead of "winter," we'll call this "hot cocoa season"!
SUPPLIES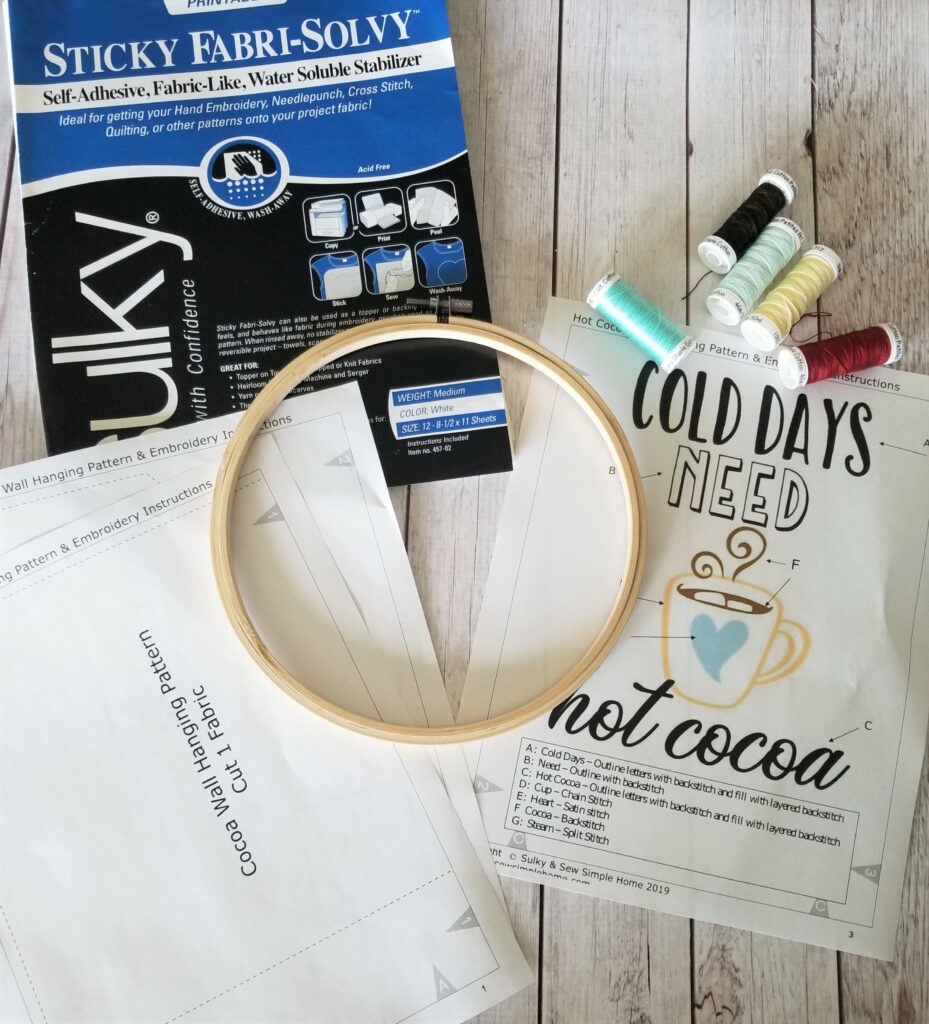 HOT COCOA WALL HANGING PATTERN
In addition to the supplies, you'll need the super cute pattern. Download it as well as full instructions via our Free Project page.
Use fabric from your stash for the background, making sure it's either a solid fabric or has a small repeating pattern. The embroidery needs to pop off the fabric rather than becoming lost in the fabric print. For a variation, try adding rickrack trim to the fabric edges for a fun retro spin. Or add clothespins to the wall hanging lower edge and attach hot cocoa packets for people to take as they wish. When choosing ribbon or twine, choose coordinating colors or even a narrow ribbon with chocolate motifs for extra cuteness. There are many ways to make this project your own!
If you need a hand embroidery stitch resource to learn or recall how to form the stitches needed for this project, this project is a great starting point! It comes with 12 thread spools and a great stitch glossary you'll want to keep for future reference.