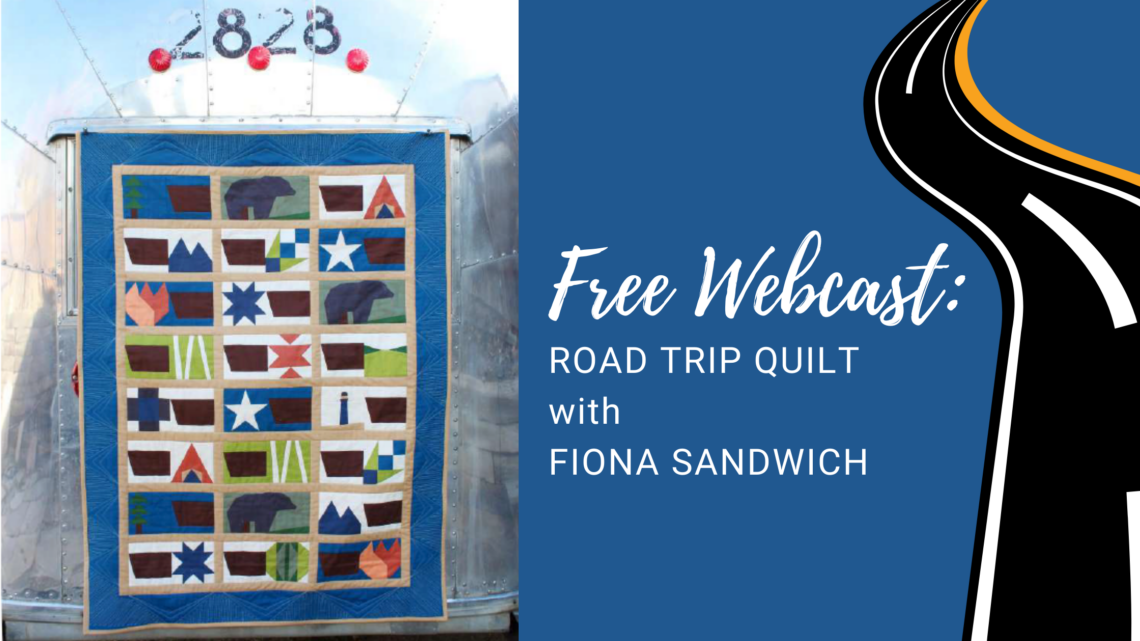 Road Trip Quilt FREE Webcast with Fiona Sandwich
Road Trip Quilt

a free webcast from Sulky & Fiona Sandwich
"I just can't wait to get on the road again!"
Join us for the Road Trip Quilt FREE webcast on April 13 at 2pm ET. Rachael Painter, of Fiona Sandwich, will guide you through the process of using Sulky Paper Solvy™ to make easy work of FPP, with tips for creating perfect blocks. The Road Trip Quilt pattern is a great beginner FPP pattern that intermediate and advanced quilters will also enjoy. The motifs are inspired by nature and allow you to remember your past travels and/or dream of where you'll go in the future, when we can all travel safely again!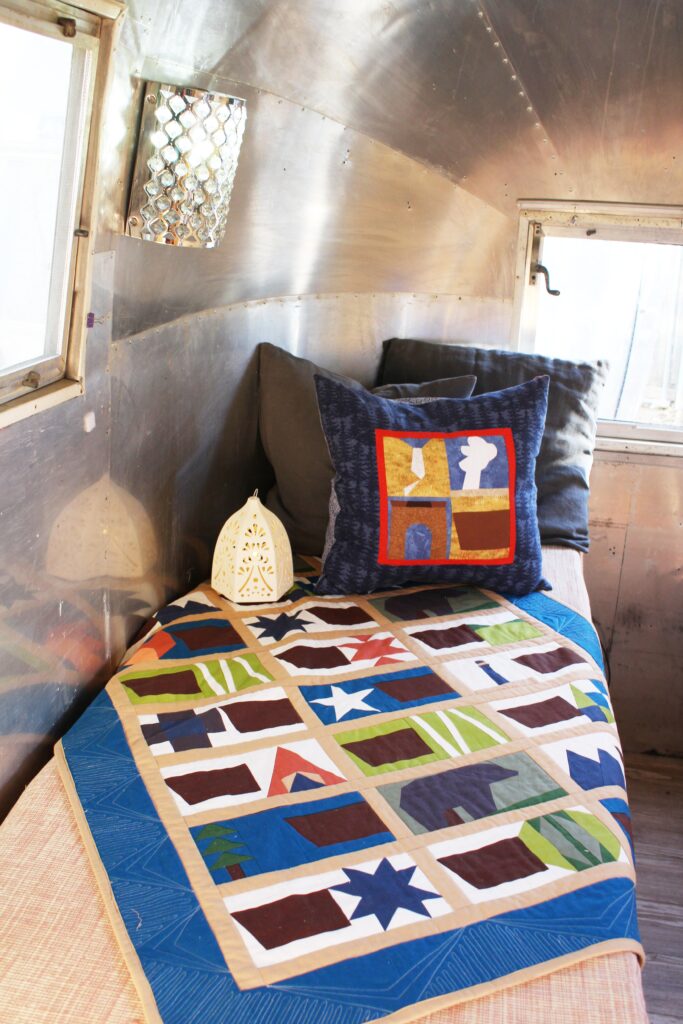 WHAT'S FPP?
FPP stands for foundation paper piecing (FPP). During the webcast, you'll learn the basics of this technique while making several blocks that combine to create a Road Trip inspired quilt. Customize your quilt by choosing different blocks or block placement to create a unique piece that displays your love of travel.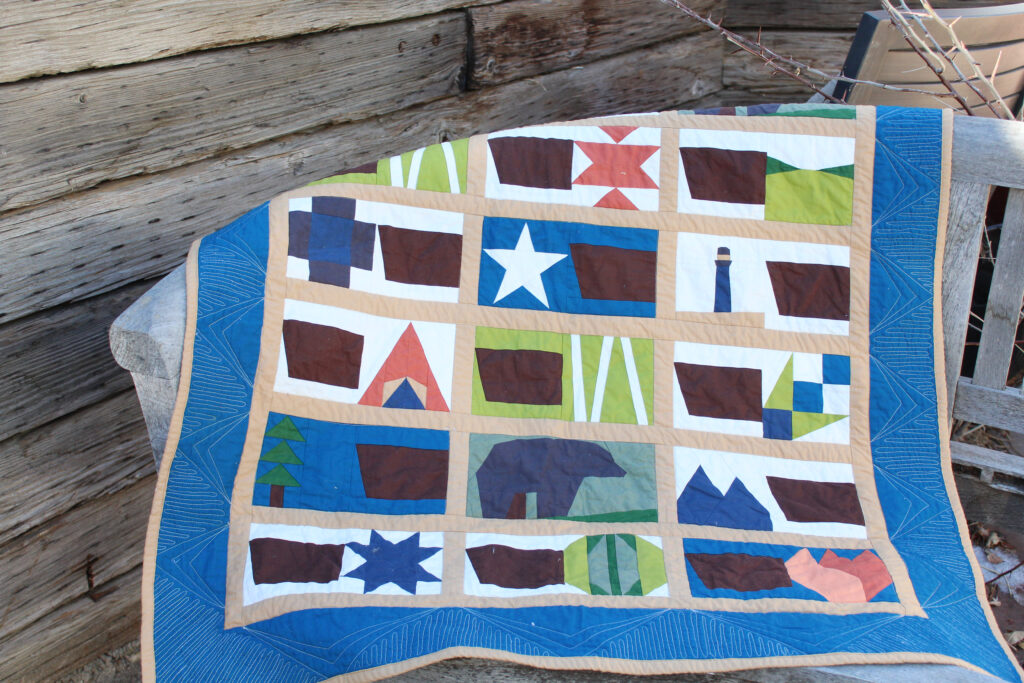 HIGHLIGHTS
Learn the difference between EPP and FPP
Discover the fun of Sulky Paper Solvy
Learn what thread to use for piecing & quilting
Get quilting & customization inspiration
WEBCAST – WHAT TO EXPECT
LIVE instructor speaking on video with presentation slides
60 minutes of content
ASK your questions in our Live Chat & interact with fellow sewists & quilters
GOODIES FOR YOU
When you register for the webcast, you're in for a treat! Not only will you get to interact with the special guest and host, you'll also get these benefits:
Webinar Special Deals & Steals
2 Door Prizes to WIN during the event
Access to the webinar on demand and all presentation materials
FREE – Adventure Awaits machine embroidery design – a $6 value! Pssst: NEW MACHINE EMBROIDERY COLLECTION ALERT!
ROAD TRIP PATTERN & KIT
We already have a too-good-to-be-true deal on the webcast kit. This special price is good until midnight on the day of the webcast, 4/13/21.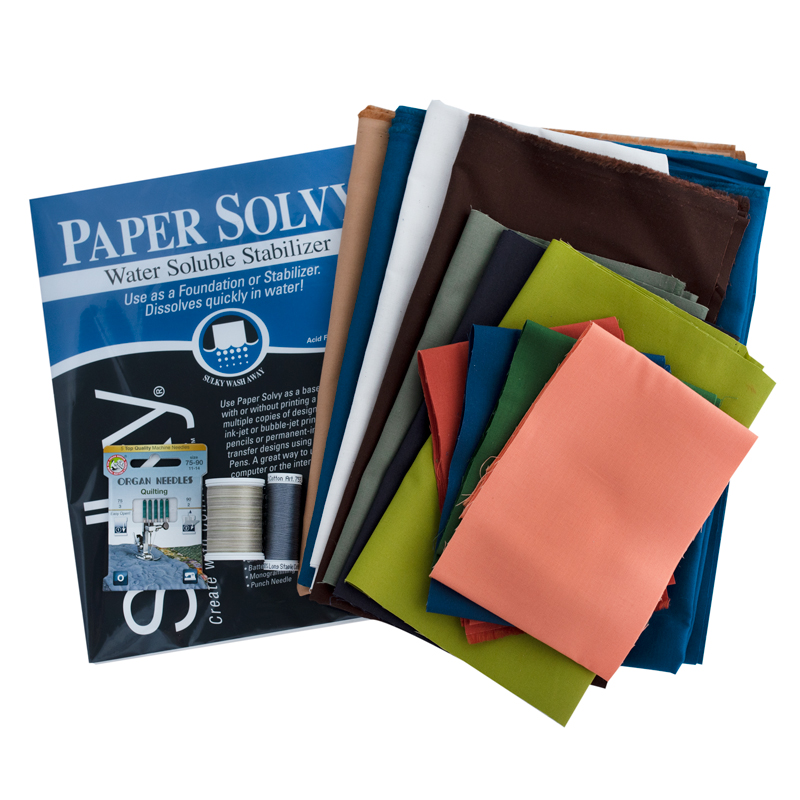 Included in the kit is:
Road Trip Quilt Pattern (MSRP: $25)
11 Kona Cotton Solid Fabrics
33 Sheets of Sulky Paper Solvy
Eco-Pack of Organ Assorted Quilting Needles
Sulky 50 wt. Cotton Thread Snap Spool for Piecing
Sulky 30 wt. Cotton Blendables Spool for Quilting
Supplies listed are enough to make a 36″x49″ quilt top.
The Road Trip Quilt digital pattern is also available for purchase! You asked, we listened! Grab the pattern ($25) and use your own fabrics, or purchase a full kit ($69.99) to have everything you need to complete the stunning quilt top as shown.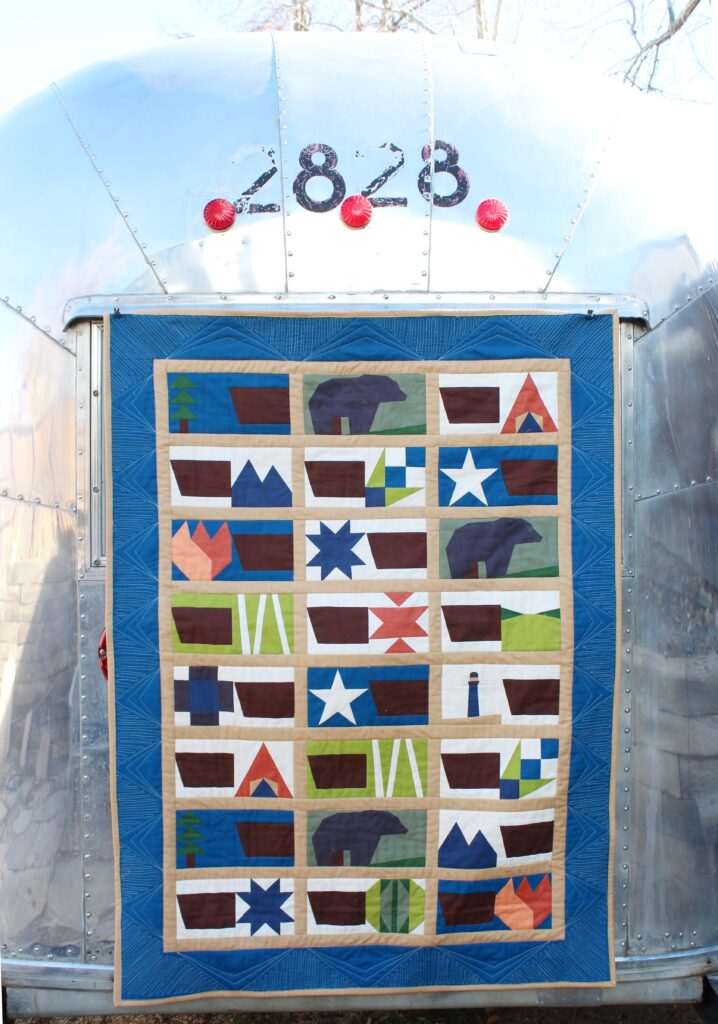 Be sure to register today to reserve your spot!