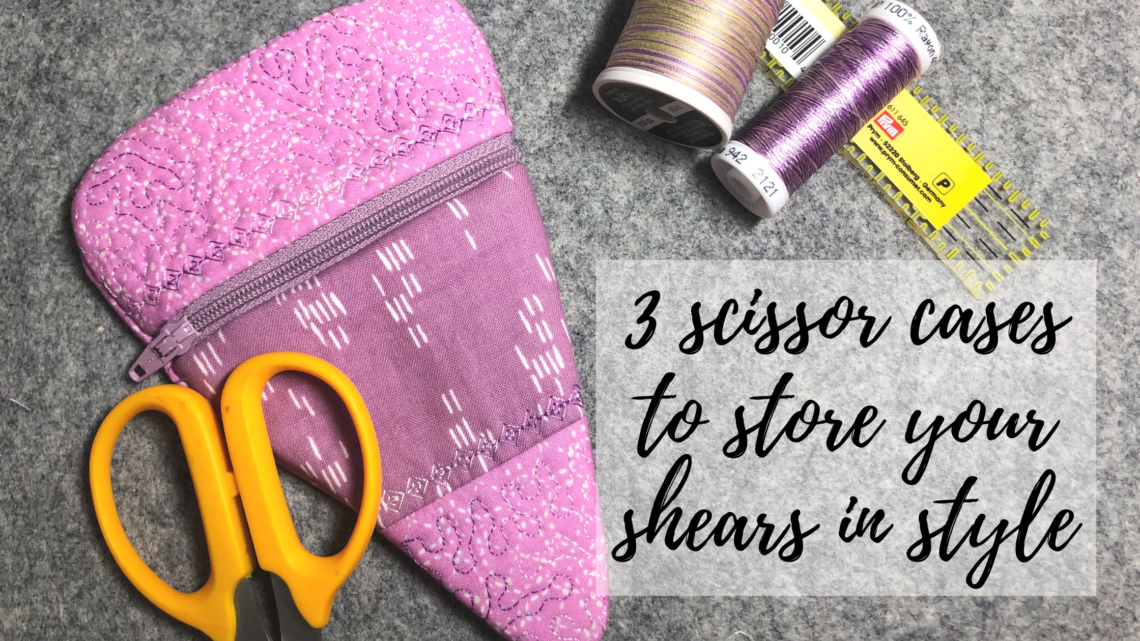 Scissor Storage for Your Best Shears
Scissor Storage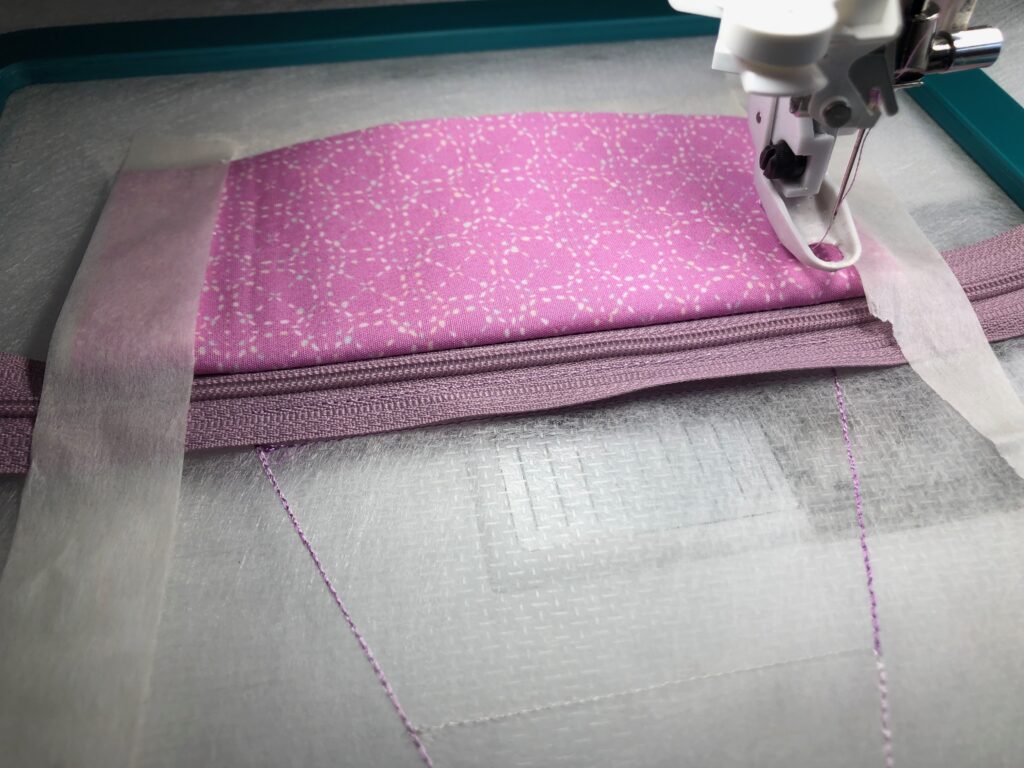 Your best shears deserve the royal treatment! Make scissor cases to house your favorite sharp tools and keep them away from sticky fingers! For National Sewing Month, we want to treat our best tools with tender loving care, so here are three in-the-hoop scissor cases to create, with kits to make things easy.
SCISSOR STORAGE #1
The Candy Corn Clutch, from Sookie Sews for Sulky, is the perfect shape to hold a pair of large scissors. The largest size measures about 5 3/4″ x 9 1/4″, so easily holds a pair of scissors slightly smaller than that.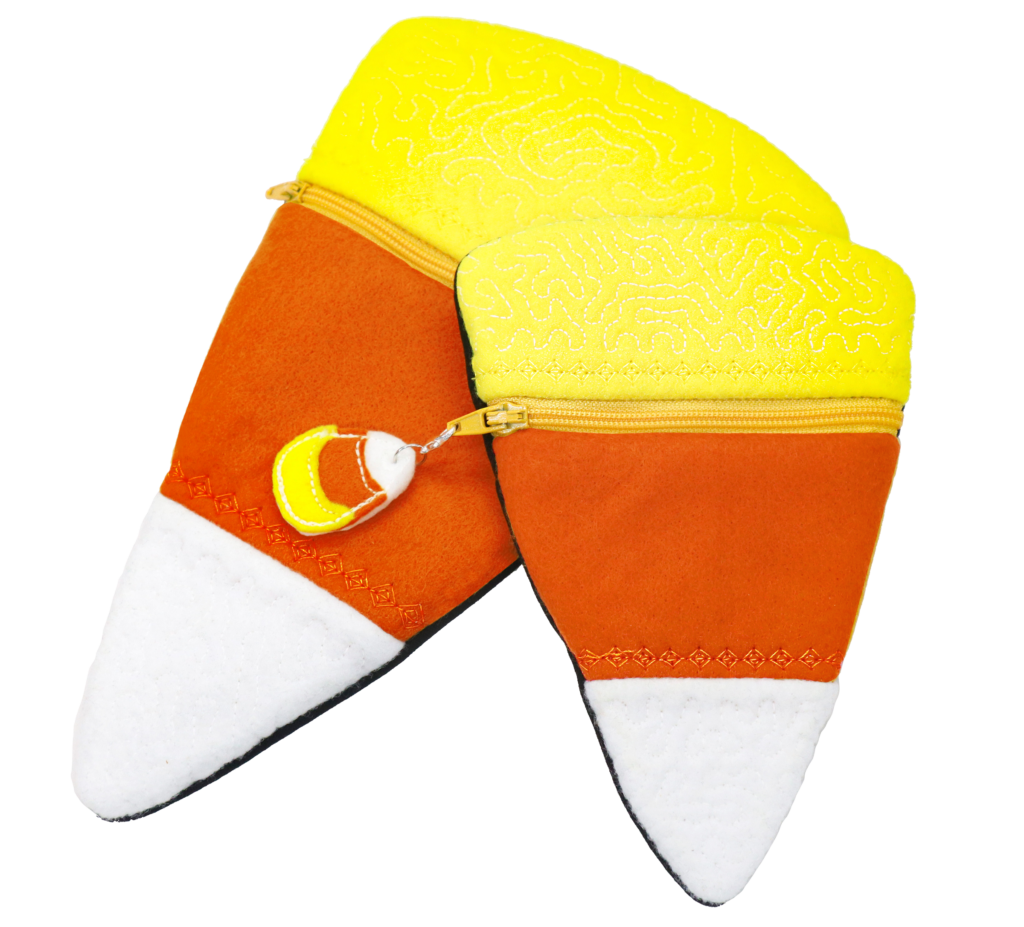 Grab a Candy Corn Clutch Kit to create yours out of Sulky Felty™ colors and have the Candy Corn look! (These make great gifts, too!) Check out our FREE webcast with Sue O'Very-Pruitt of Sookie Sews to watch this project come together. REGISTER NOW & WATCH ON-DEMAND>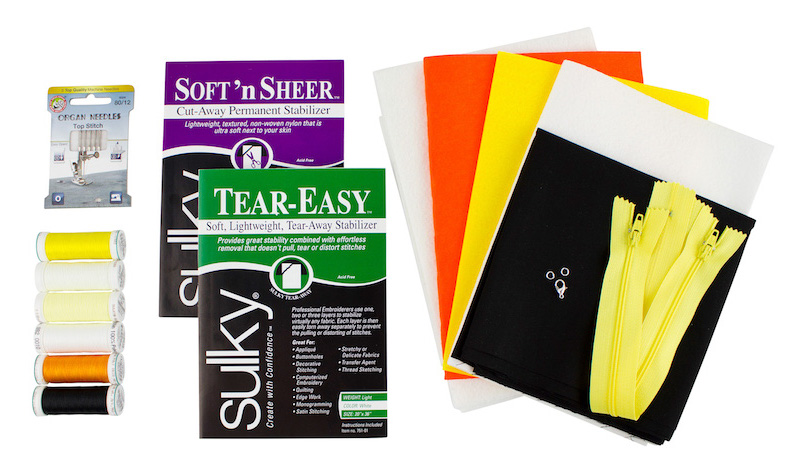 Then, get more mileage out of the design files and make both small and large sizes, using coordinating fabrics and batting remnants in your stash.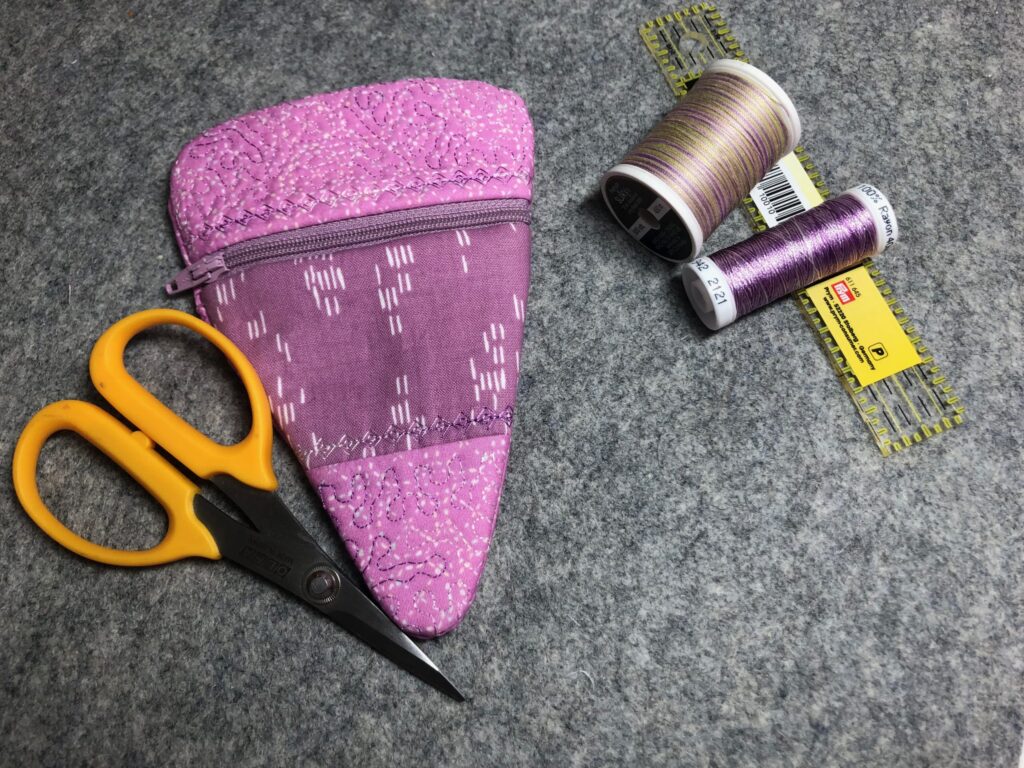 Use variegated 40 wt. Rayon Thread for the quilting stitches and decorative topstitching for a fun, different look.
SCISSOR STORAGE #2
Our Scissor Stasher, designed and digitized by Lisa Archer of Pickle Pie Designs, is great for a small pair of scissors or snips. This one is worn around the neck, so your scissors are always within reach when moving around in your sewing room. This project is also available as a free webcast, so you can watch it come together and grab a fun freebie just for registering to the event. Watch it ON-DEMAND>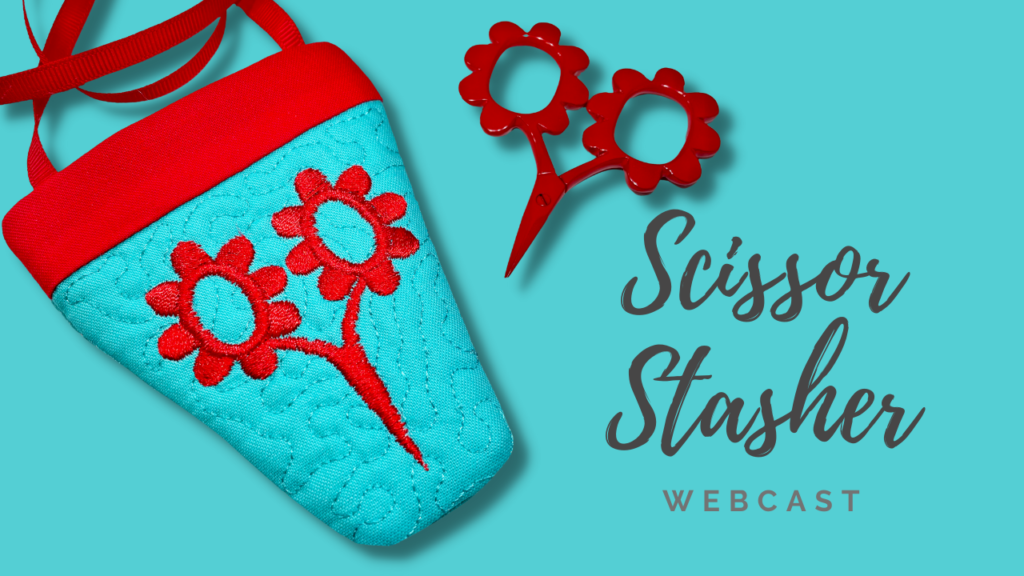 Those little scissors aren't included in the kit, but served as inspiration for the scissor storage case design. GRAB CUTE SMALL SCISSORS HERE>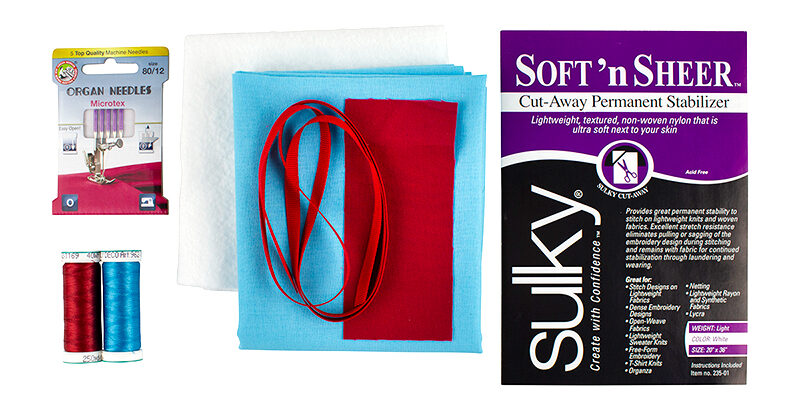 SCISSOR STORAGE #3
The Deanie Pouch, designed by Sallie Tomato, not only stores scissors or a rotary cutter, but has room for a few thread spools, small ruler and/or marking pencil. This pattern comes in two sizes with ample area on the front for fun machine embroidery.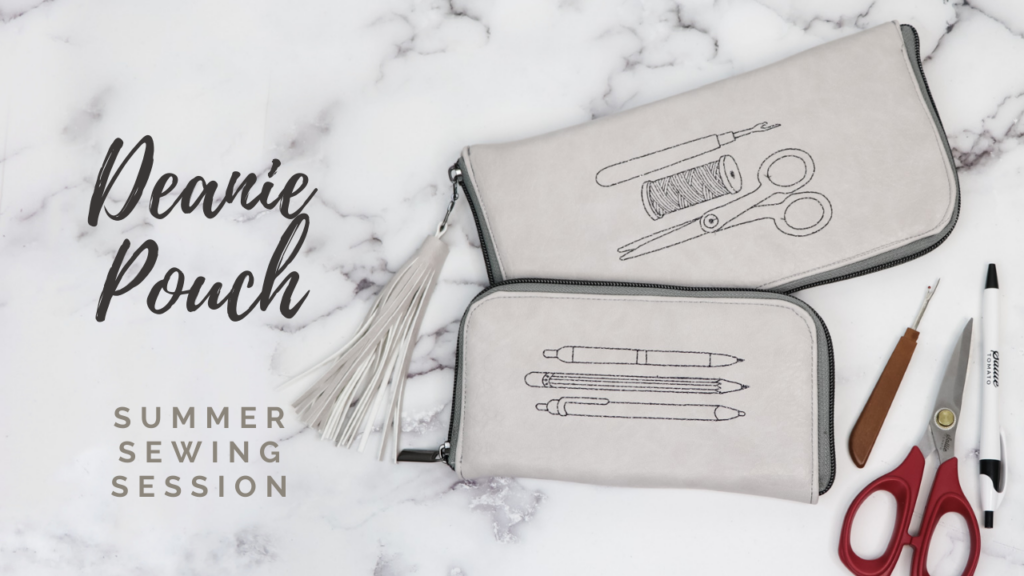 Register for the Summer Sewing Session: Deanie Pouch to get the pattern and designs for FREE with purchase! REGISTER NOW>
Grab a Deanie Kit, too – only a few remain and are on sale while supplies last. So once they're gone, they're gone!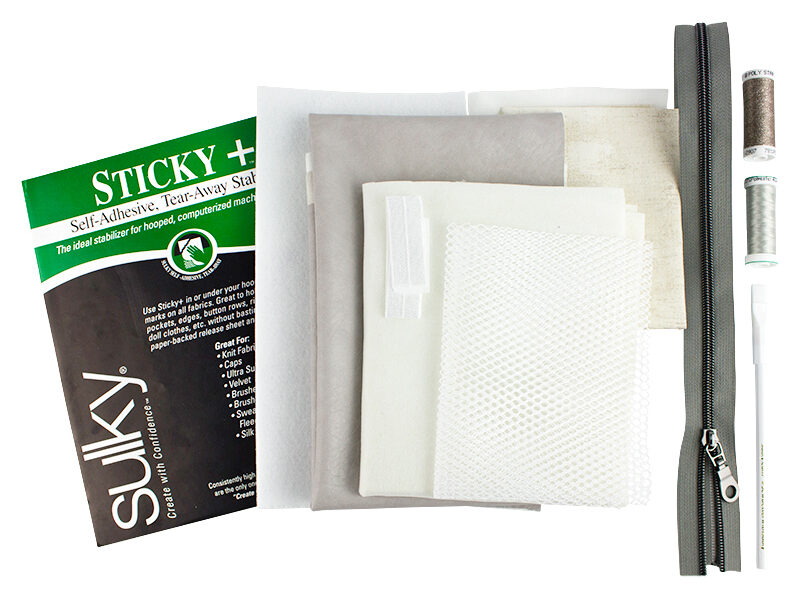 Give your shears the royal treatment with all or one of these scissor storage solutions! Then show us your makes on social media. Join our Facebook Group: Sulky Stitch 'n Post, and post pictures of your finished scissor cases. Plus, browse the posts, make new friends and ask questions to each other and Sulky support staff. We can't wait for you to join us there!