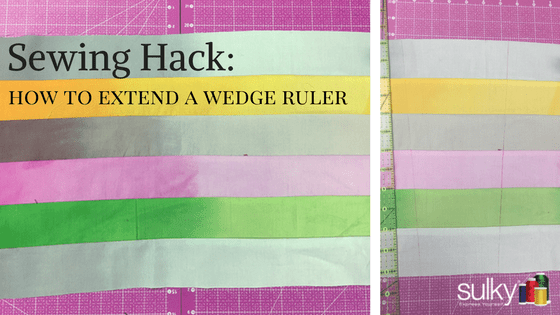 Sewing Hack: How to Extend a Wedge Ruler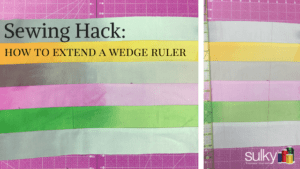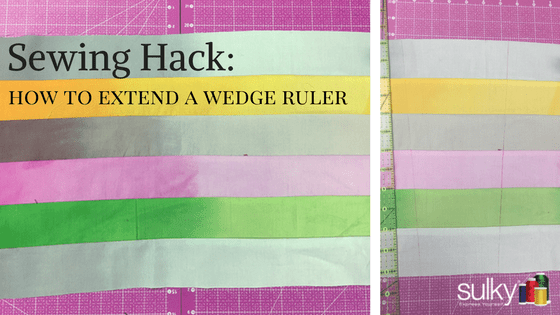 Have you ever wanted to do a project but you didn't have the perfect tool? I have to be honest, this happens to me all the time. I am not a gadget girl so I don't have a ton of different rulers and tools in my sewing studio. More often than not, I find something on Pinterest or a free project in an email, but I don't own the specialty tool that they are using in the instructions.
This recently happened to one of the blog readers. She wanted to make this Christmas Tree Skirt.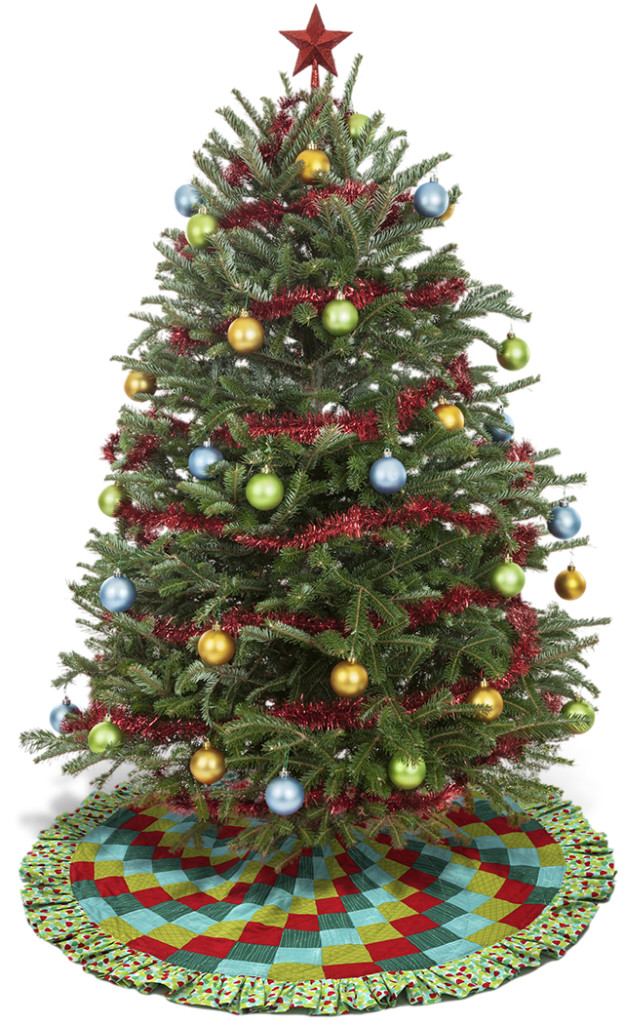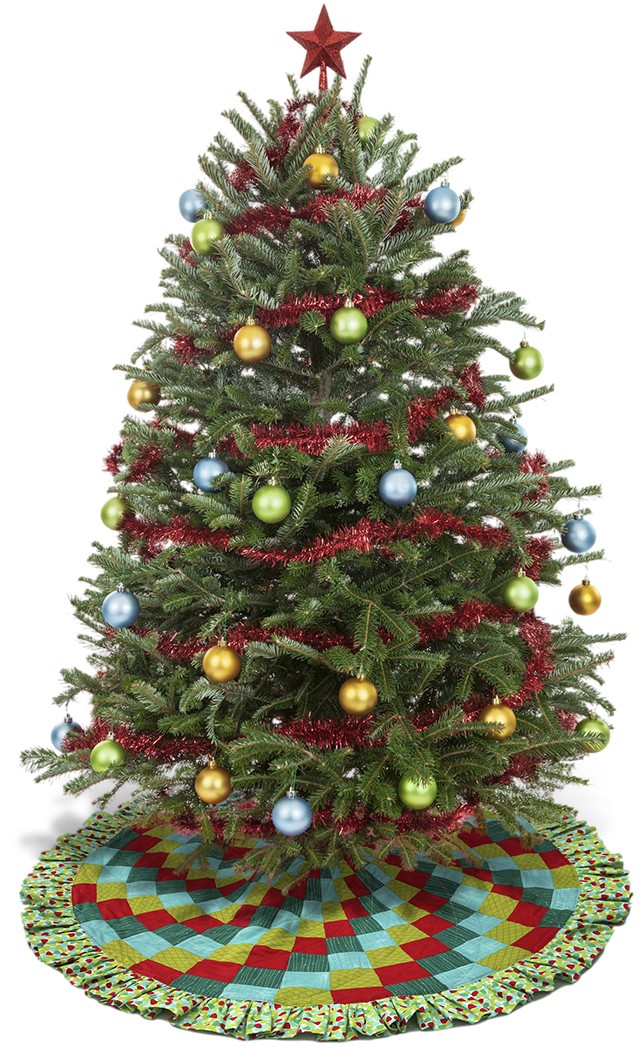 It's one of the Free Projects on Sulky.com. (Check out all the free projects here)
This projects calls for the long version of the 9 or 10 degree wedge ruler. The one she had was only 12 inches long. (FYI – Here is where to get the long version that I used for the project)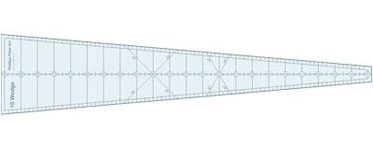 The good news is for this particular ruler, I have a fix! If you have a wedge ruler that isn't a long as you want it to be, this is how to still get the angle without rushing out to buy a new ruler.
The Fix!
Let's say you have more strips sewn together than you have ruler.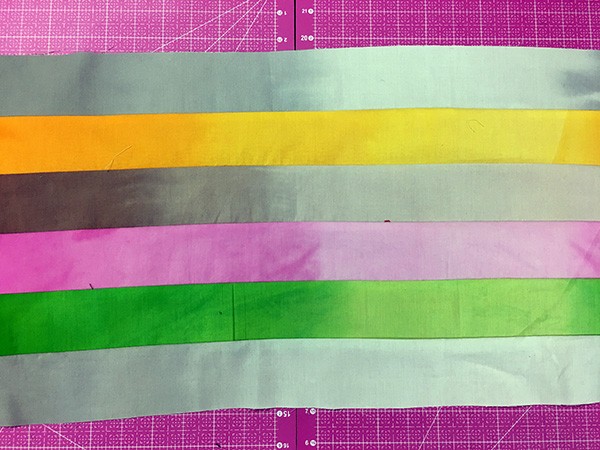 Place the small end on the edge of the strip set and be sure you are lined up correctly.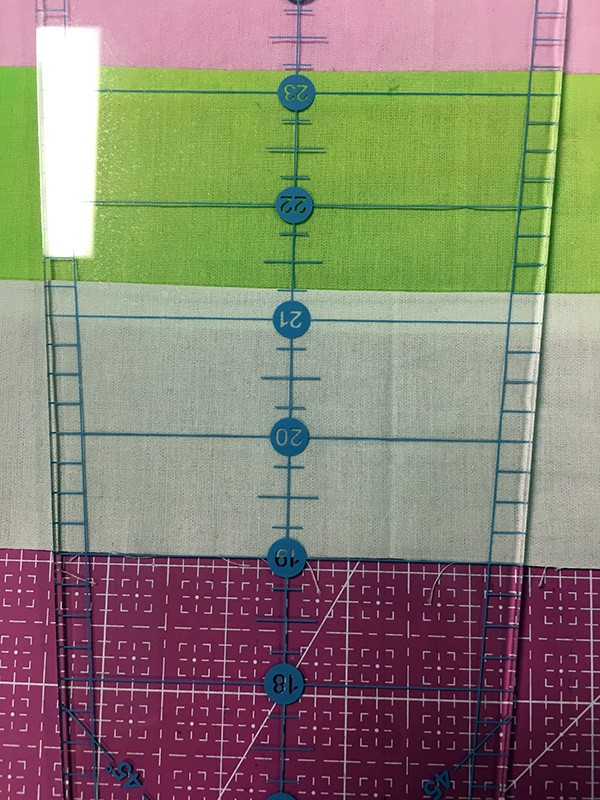 Now take another ruler and line it up on one side of the wedge ruler the full length of the strip set.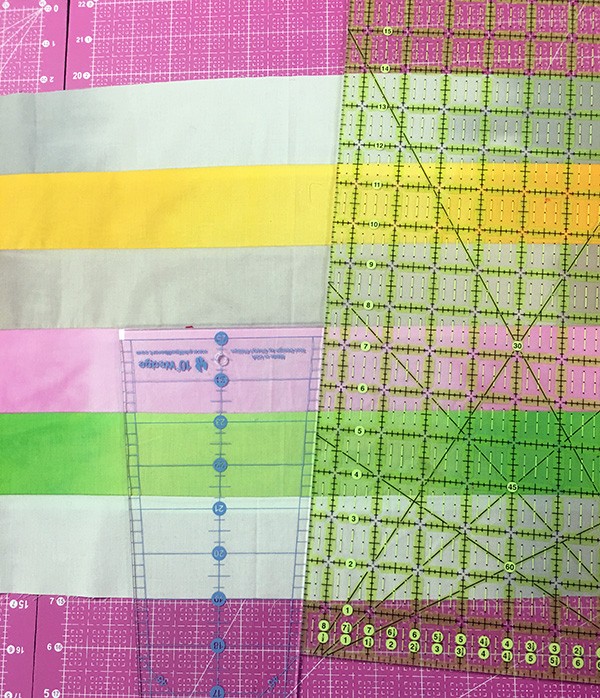 Use a super fine point pen (I used a super fine FriXion® pen –  which disappears with the heat of an iron), to draw the line from the edge of the wedge ruler up to the end of the fabric.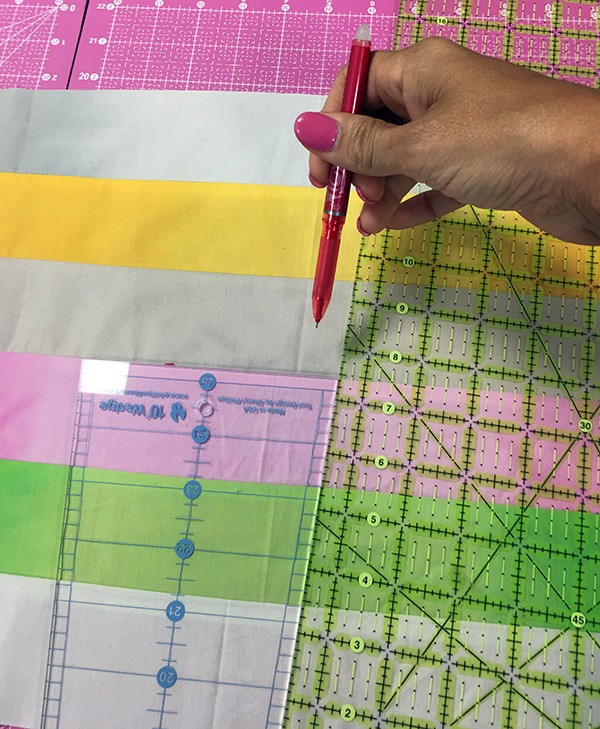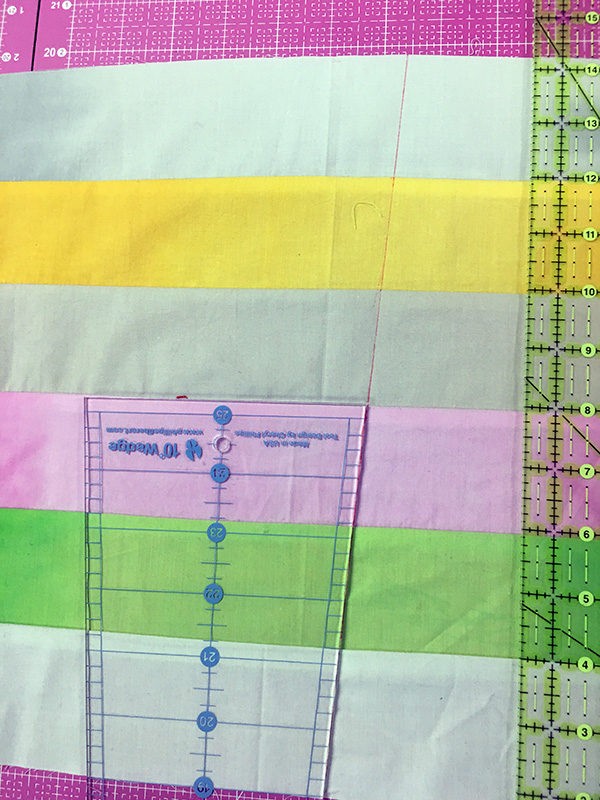 Move the ruler and draw down the edge of the wedge ruler to the bottom as well.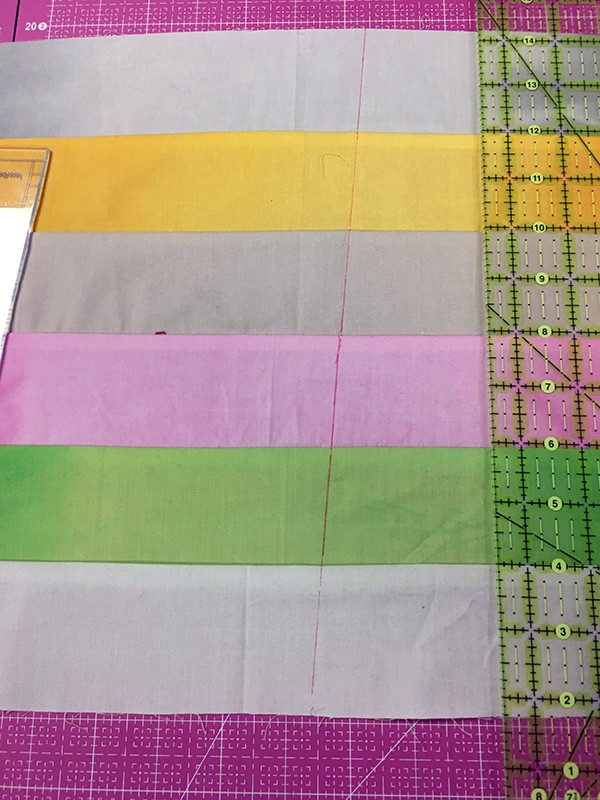 Do the same on the other side of the wedge ruler.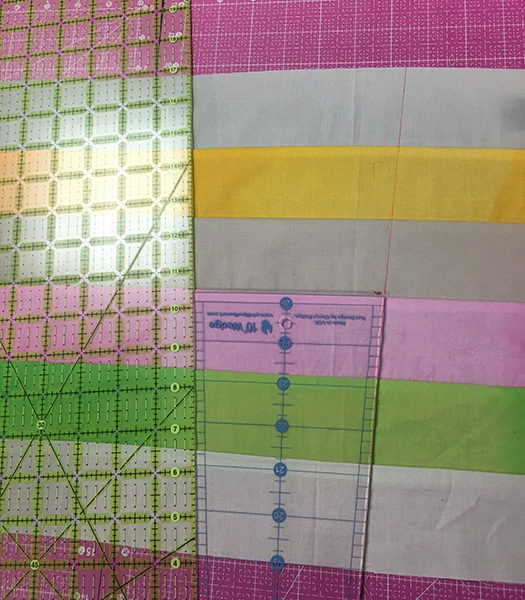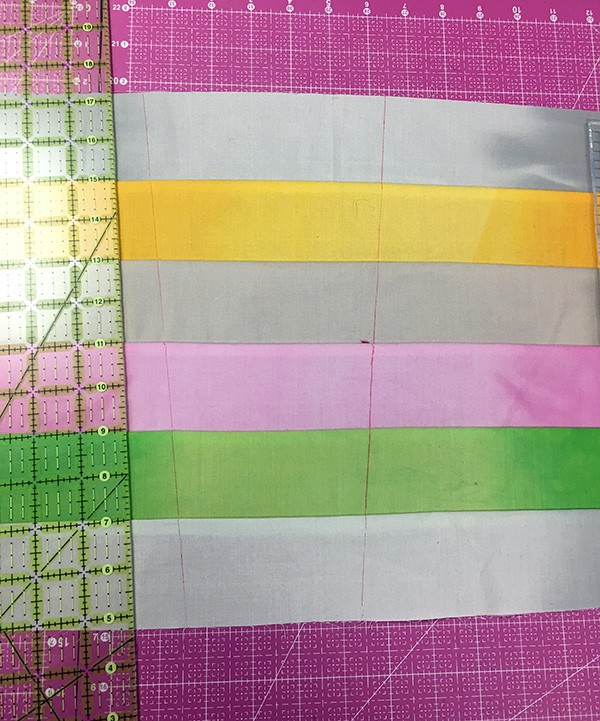 Now you can use your full length ruler and cut right on the lines you just drew and you have the perfect wedge as if your ruler were longer.
Happy Sewing!