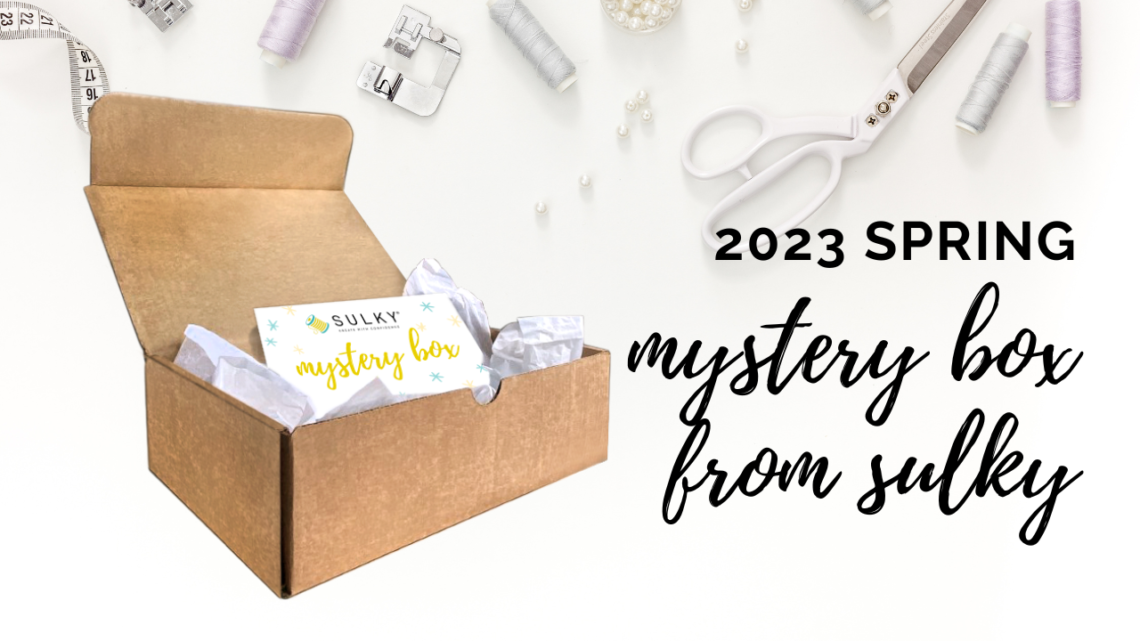 Spring 2023 Mystery Box from Sulky
Spring Mystery Box 2023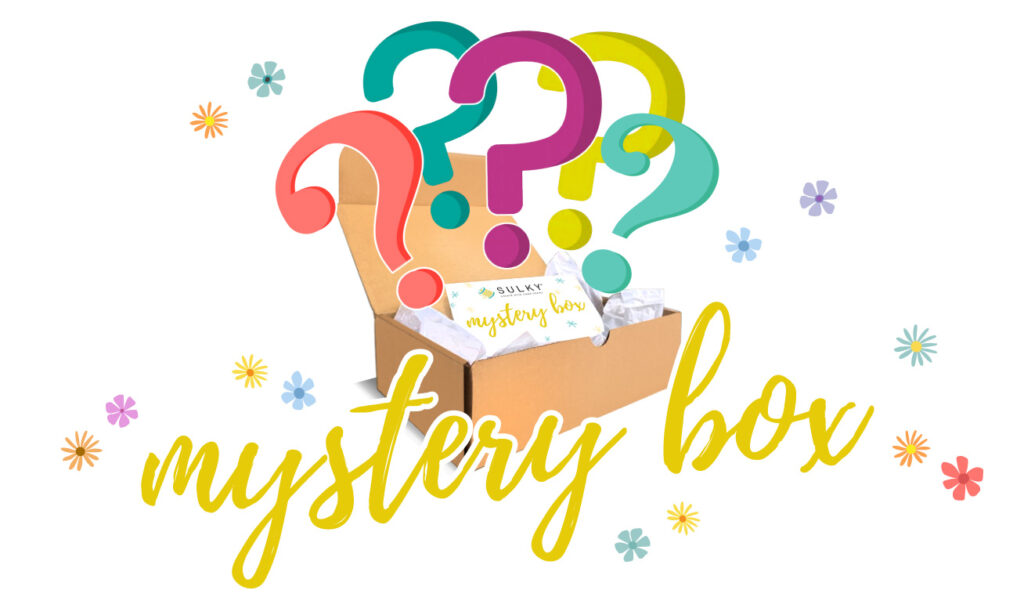 The Sulky 2023 spring Mystery Box is HERE! This box contains a bunch of full-size products, with loads of thread, fun notions and goodies to get your creative juices flowing.
MYSTERY BOX DETAILS
If you haven't purchased one of our Mystery Boxes yet, you're in for a treat. You'll receive a nice box (a gift in itself!) full of fun threads and stabilizer (you may even find some NEW spring-inspired notions, hint, hint!). Open the box and have fun looking through the contents before diving into some spring projects.
You may even discover something brand new to you – a thread you've never tried or nifty gadget that helps your sewing, quilting or crafting process. We've carefully curated the contents to inspire you and your makes for the season.
You're sure to notice the theme for this box. Aside from "spring," the box also has a color theme, inspired by the most popular thread color purchased in 2023 so far. (Can you guess what it is?)
SPECIAL GIFTS
For this particular spring Mystery Box, we partnered with Calico Cali to bring you an exclusive Sulky nail art gift! Every box will contain this special gift (shhhh) so you can have fun adding a bit of sewing-themed fun to your beauty routine. (I can't say much more without giving it away!)
There are also a few goodies that will help you spring-clean your sewing room and have your fabrics smelling great. We all need a little refresh, right?
WHILE SUPPLIES LAST
This spring Mystery Box will go fast, so be sure to grab yours while they're available. With more than $54 in products, this box is yours for only $34.99!
Let us know how you like your box by posting on social media with #sulkymysterybox and #sewbetterwithsulky. We're excited to see what you'll create!