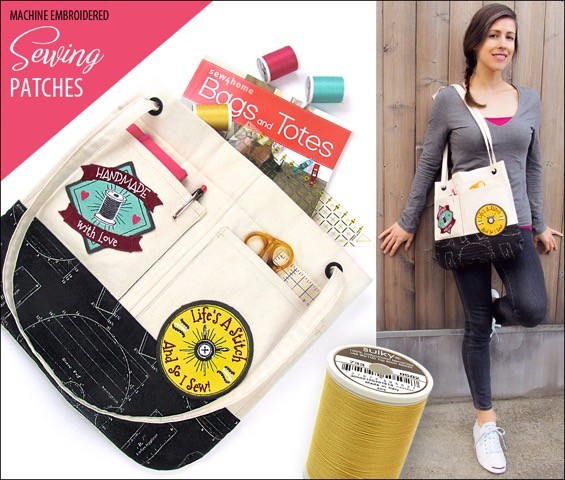 Sew4Home's Sewing Patches Tote Tutorial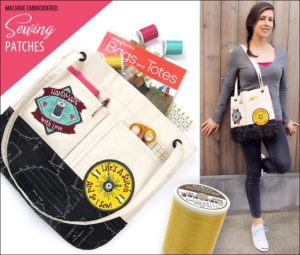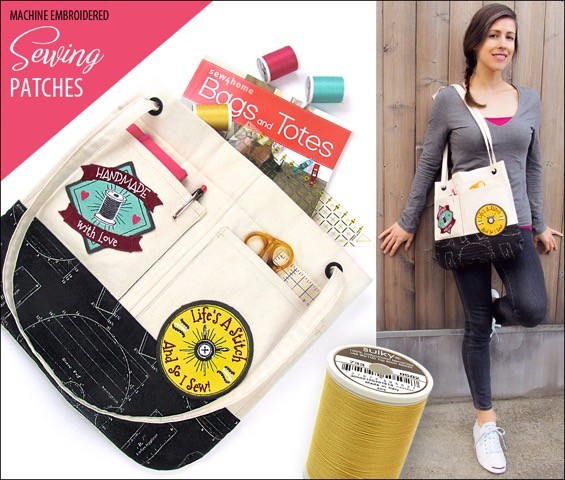 Sew4Home recently shared a great sewing patches tote tutorial on their blog, which we HAD to share with you guys!  They created two custom machine embroidery patch designs using Sulky 30 Wt. Cotton Thread.  Most people don't think of cotton when they think of machine embroidery, but, as you'll see on their tutorial, cotton creates a wonderful matte finish and rich density that you just can't quite get with polyester or rayon.
Below are the awesome patches:
We are honored to have sponsored this project and are in love with how it turned out! Both embroidery patch designs are offered in two sizes as FREE downloads in the six major machine embroidery formats.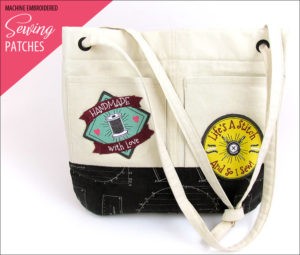 The best part is, you can add these patches virtually anywhere! Such as: a jacket, backpack, t-shirt, hat or beanie, sewing machine cover, caddy organizer, and "sew" much more!
On their blog you can get the free instructions for how to make the bag, plus a pattern. The patches would also make a great gift for a sewist you know!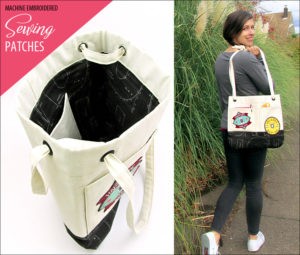 What are you waiting for? Go check out the full tutorial on the Sew4Home website. 
If you do make the bag or the patches, show us your pictures! Be sure to tag us @sulkythreads and use the hashtag #SewBetterwithSulky