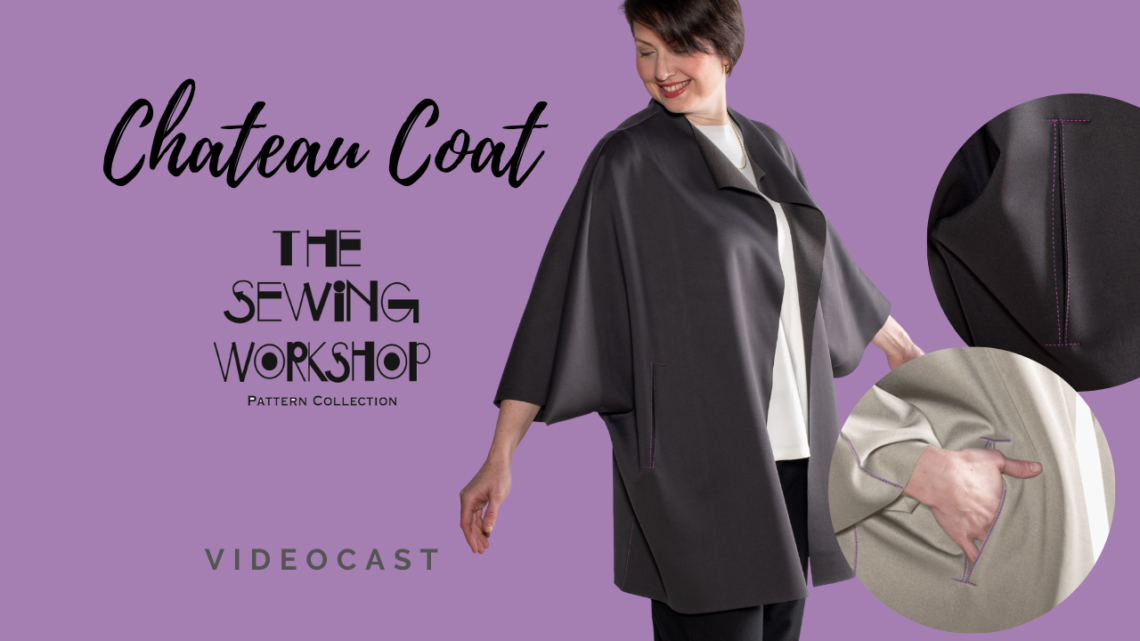 Chateau Coat Videocast with Sewing Workshop
Chateau Coat Videocast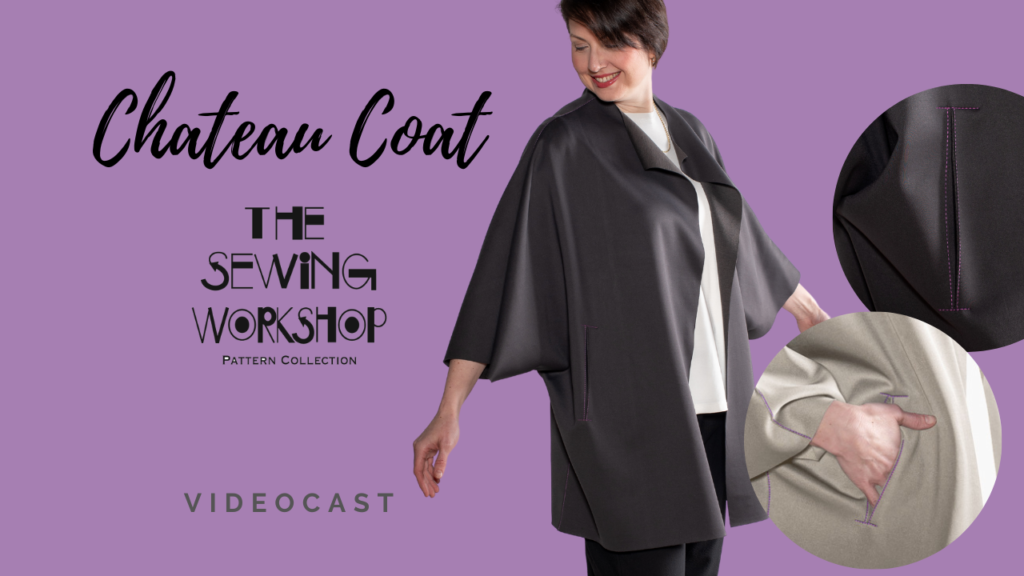 with Sewing Workshop, in partnership with American Sewing Guild
Join us and create your own Chateau Coat, designed by Sewing Workshop, on 

April 11, 2023 at 2pm ET.
In this live videocast, Alex Woodbury will teach you how to create the Chateau Coat by Sewing Workshop. She'll go over how to sew scuba knit fabrics, construction details (including slit pockets and lapped seams), decorative edge treatments, and optional embellishments.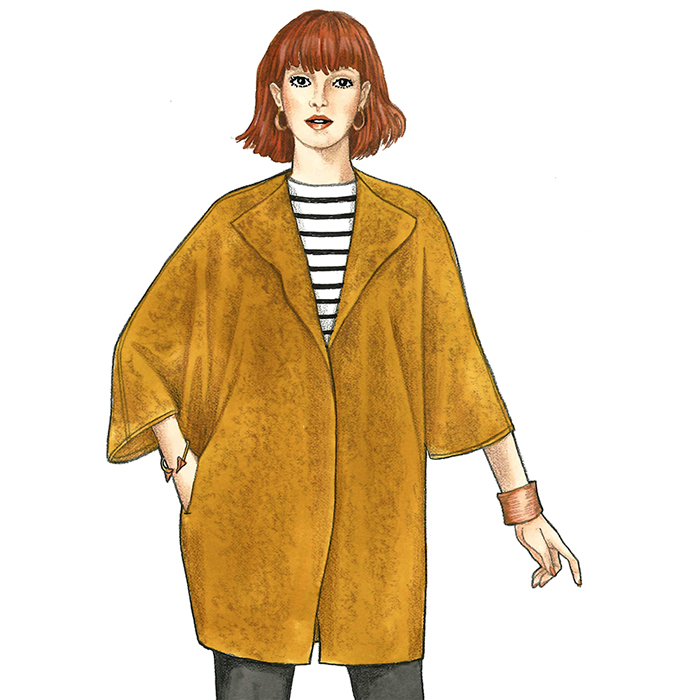 No special equipment is needed to create this garment, and the pattern is suitable for all skill levels. It's sized from XS to XXL and is a loose-fitting open-front coat with dolman sleeves. The style looks great on all figures!
CHATEAU COAT PATTERN IS NOT INCLUDED WITH THE EVENT. Purchase the pattern separately or with the kit, available HERE>
KIT DETAILS
The Chateau Coat by Sewing Workshop is a loose-fitting, open-front coat that's suitable for all figures & all seasons. This coat is unlined, with raw edges and lap seam construction, making it perfect for no-fray fabrics, such as scuba. Choose decorative topstitching or hand embroidery elements to personalize your coat with designer elements.
KIT INCLUDES ENOUGH SUPPLIES FOR SIZES XS (6) TO XXL (22):
Chateau Coat Pattern by Sewing Workshop – Choose a printed pattern, digital pattern or no pattern with your kit colorway option.
2 1/4 yard of 60″-wide feather scuba by Télio (choose Dark Charcoal, Ecru or Black)
(2) snap spools of Sulky Poly Deco Thread™ (either Charcoal Gray, Ecru or Black & either Dk Rose, Med. Purple or Red, depending on chosen fabric colorway)
Sulky 12 wt. Cotton Blendables® Thread (Vintage Rose, Hydrangea or Red Brick, depending on chosen fabric colorway)
Eco-Pack of Organ® Needles: Size 75/11 Super Stretch
 

VIDEOCAST HIGHLIGHTS
LEARN how to sew scuba knit fabrics.
MASTER triple stitching & lapped seam techniques.
GET pocket stitching tips & techniques for professional finishes.
TRY hand embroidery options for decorative topstitching details.
WHAT TO EXPECT
LIVE streaming video
90 minutes of content
Your questions answered in our Live Chat
Access to the Videocast on demand & all presentation materials in your personal Library
FREE Hand Embroidery Stitching Guide with illustrations for forming stitches.
Join us for this unique, interactive experience and sew your next favorite garment! REGISTER NOW>