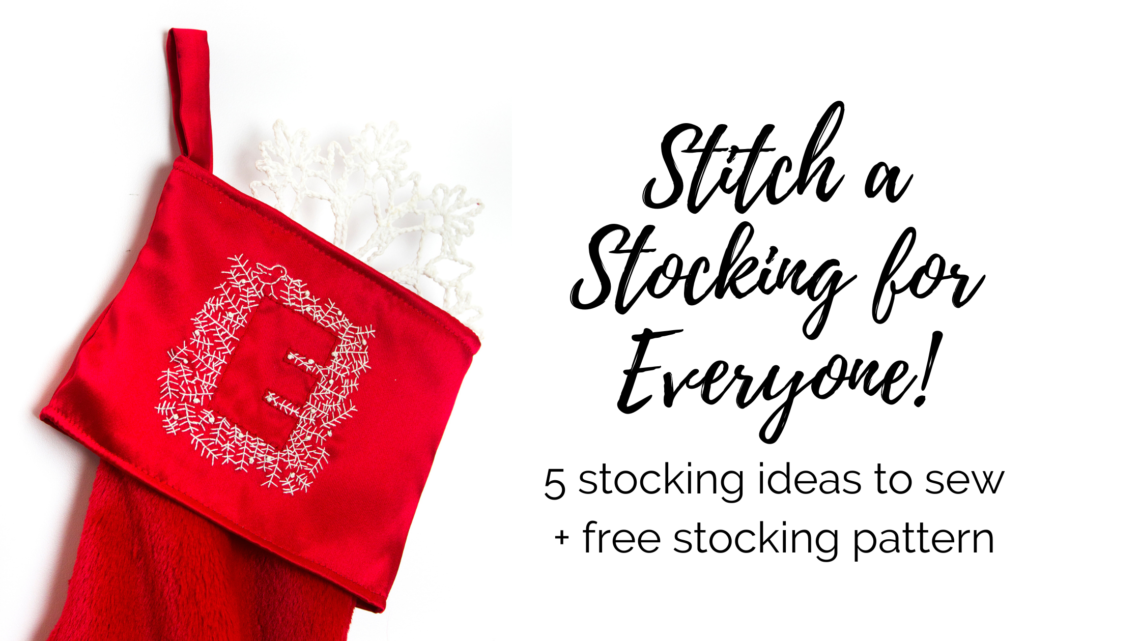 Stockings for Everyone – Pretty & Personalized
Stitch Christmas Stockings for Everyone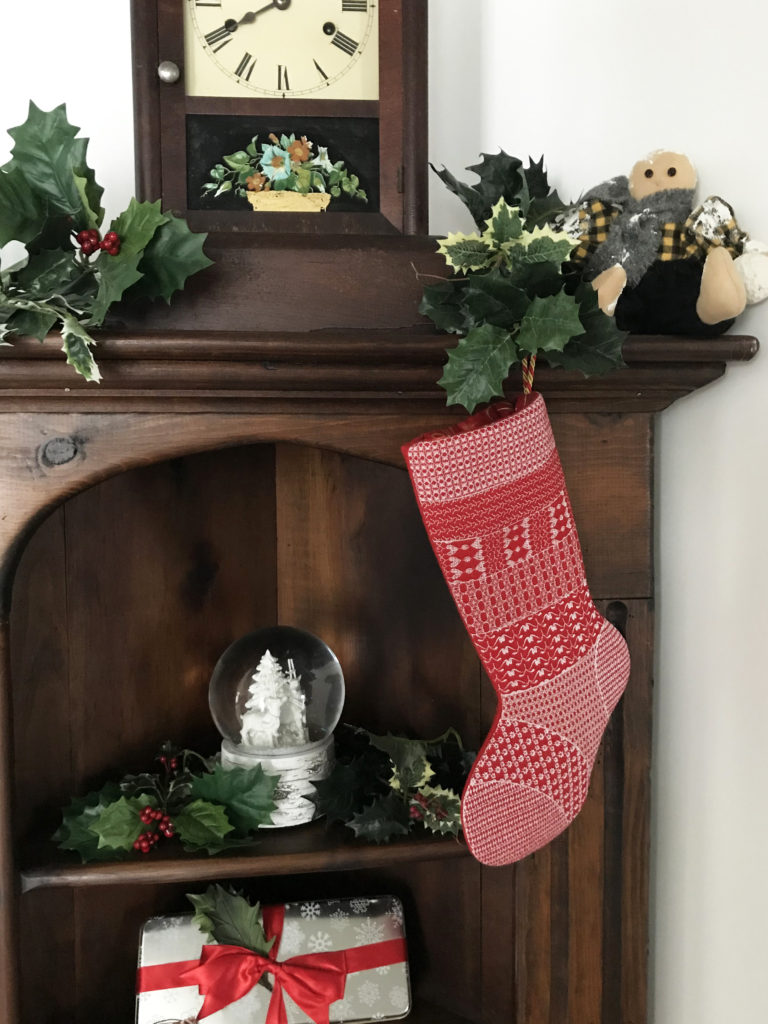 Stockings for everyone! It's Christmas in July, and we're bringing you stockings for everyone, including pets! Here is some inspiration to start planning your stocking creations, with plenty of time to finish before the holiday season begins. Start with the stocking pictured above, made entirely in the hoop of your embroidery machine!
VELVET STOCKINGS
Velvet is a great substrate for stockings. When purchasing velvet fabric, make sure it's pretty stable, or plan to interface it so the stocking holds its shape. Add a cuff to the stocking and personalize it with a name, initials or monogram, or a fun motif that speaks to the recipient's interests. Stitch the cuff out of a different fabric, such as satin, for textural interest and a touch of elegance.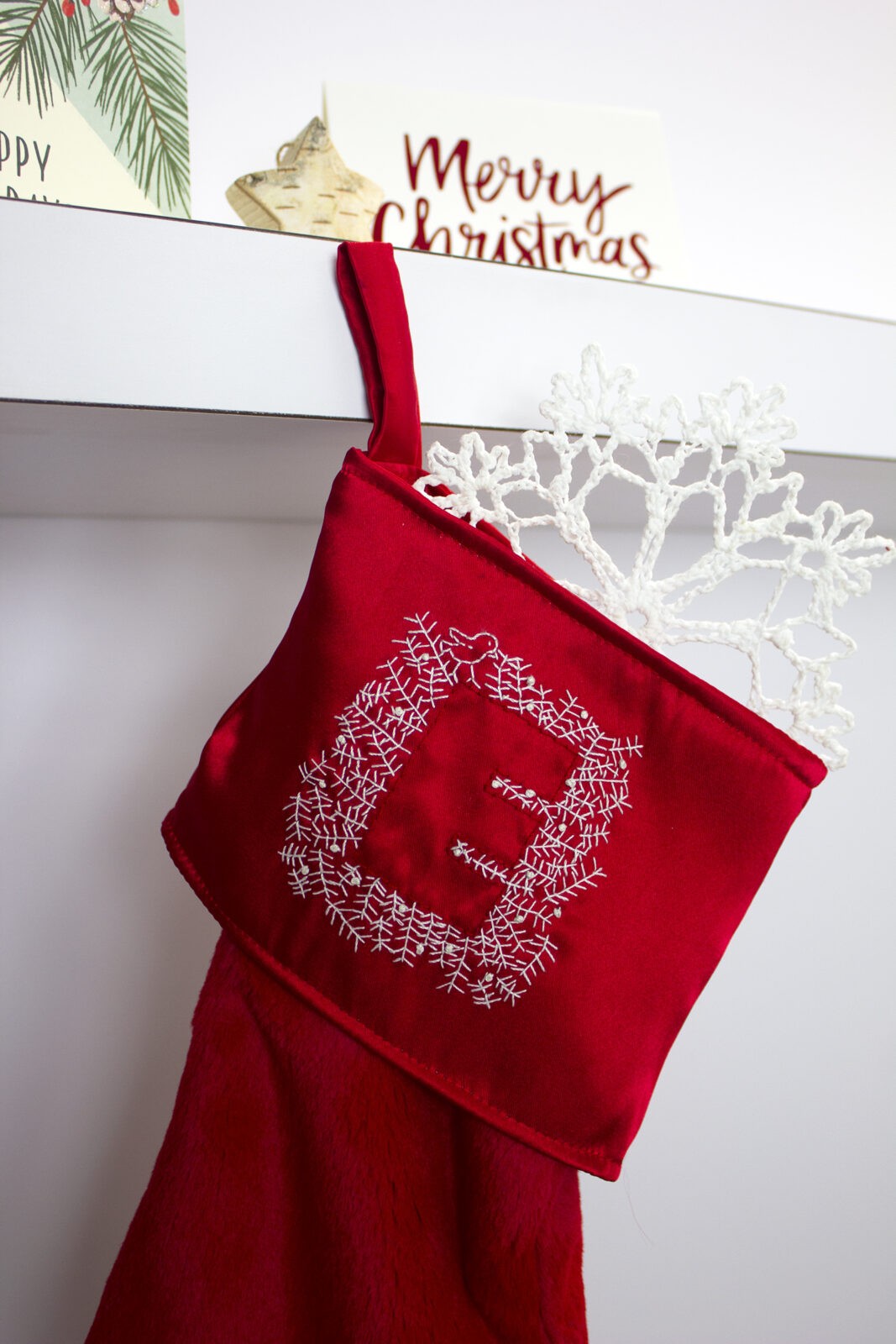 YOU WILL NEED:
Choose a letter from our Winter Greens Machine Embroidery Collection, and stitch it with 30 wt. Cotton or 30 wt. Poly Sparkle colors for textured, thick embroidery that really pops.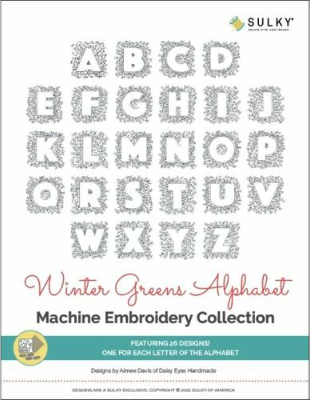 Or choose our Winter Greens Hand Embroidery Collection and stitch the design by hand using our 12 wt. Cotton Petites™ Thread. Print the design onto Sulky Stick 'n Stitch™, and then cut it out, leaving a slight border beyond the design perimeter. After embroidery is complete, rinse away the stabilizer, revealing the beautiful threadwork. Make sure your chosen fabric can withstand water removal, first!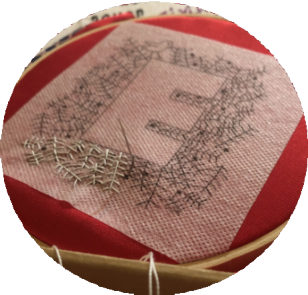 THREAD SPOOL STOCKING
If you have a sewist in the family (ahem, you?), make them an adorable thread spool stocking! This kit is available, and contains all you need to create and quilt the stocking, which will look adorable on your mantle!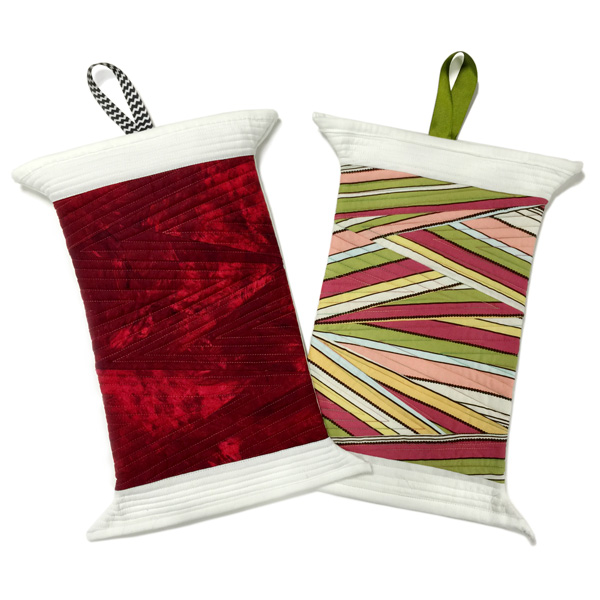 PET STOCKING
Don't forget your furry friends! Use the free stocking pattern referenced above, but embroider the front with the likeness of your favorite pet! Add their name and display it proudly. Our Peekaboo Pets Machine Embroidery Collection is just purrr-fect, and is stitched with Sulky Filaine™ Thread. Brush this thread after embroidery to "fluff" it and mimic real fur. How cool is that?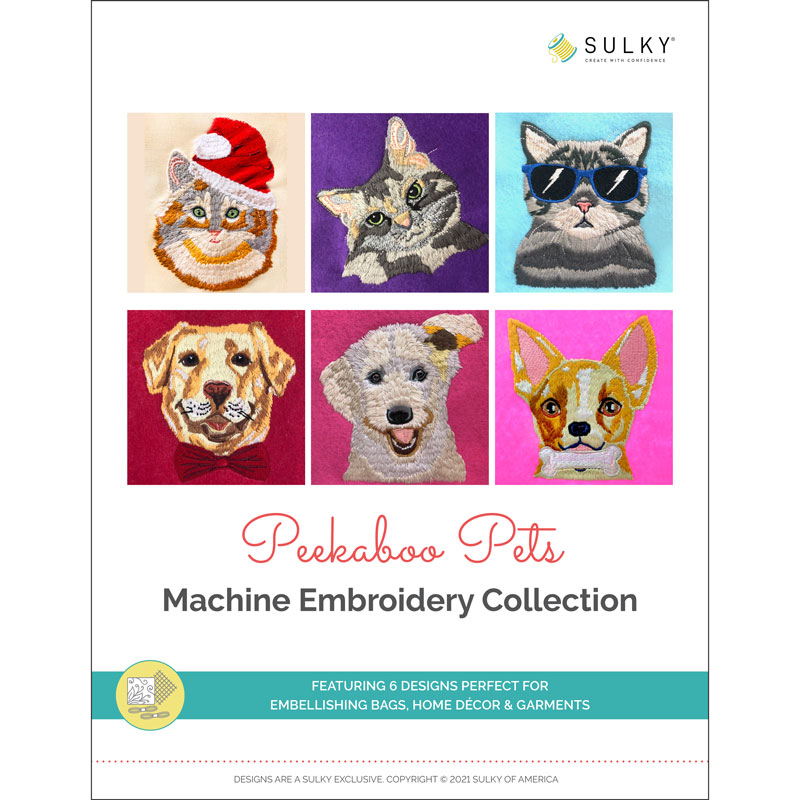 IN-THE-HOOP APPLIQUÉ STOCKING
Easily embroider an adorable Kris-Mouse design with appliqués places right in the hoop. The featured stocking was embroidered onto denim, but a flannel or interfaced quilting cotton would be equally as cute.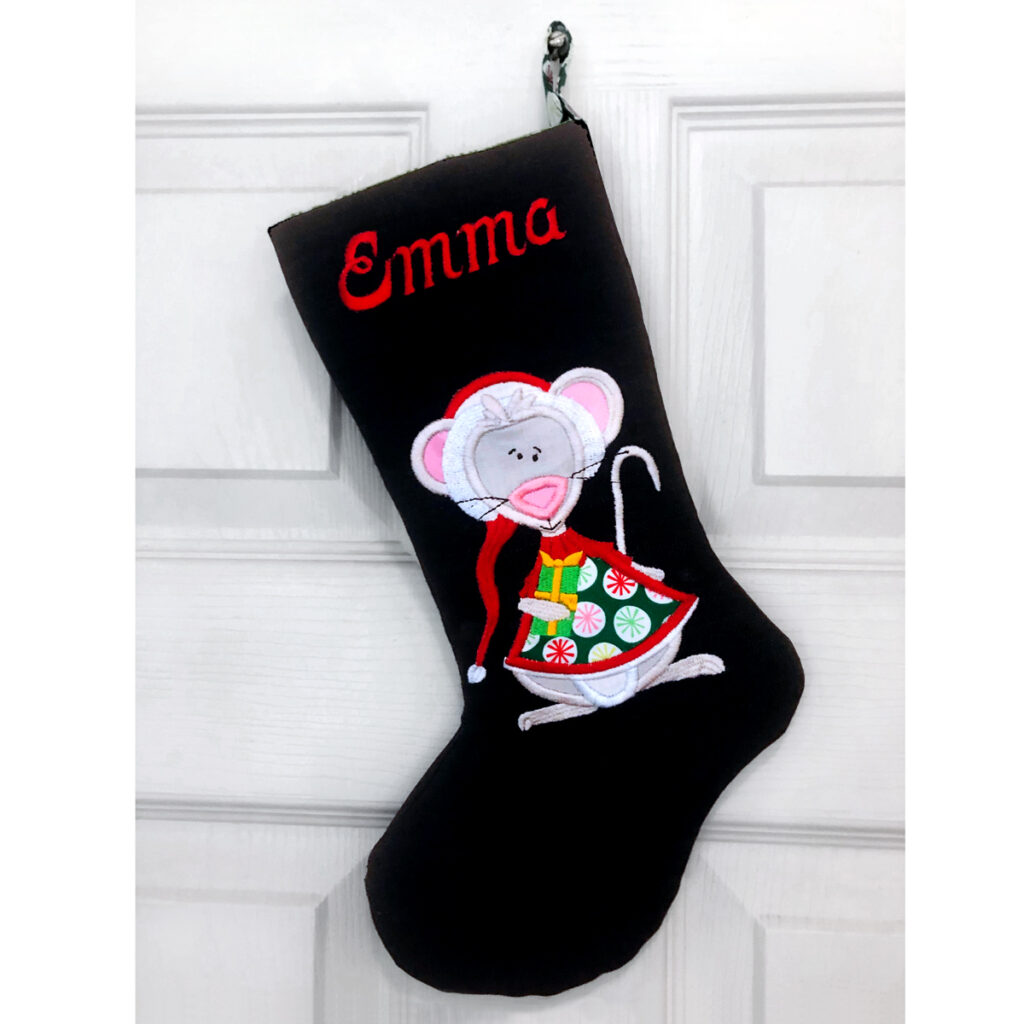 Grab the Merry Kris-Mouse Thread Palette to have all 10 Rayon thread spools and design collection included with purchase!