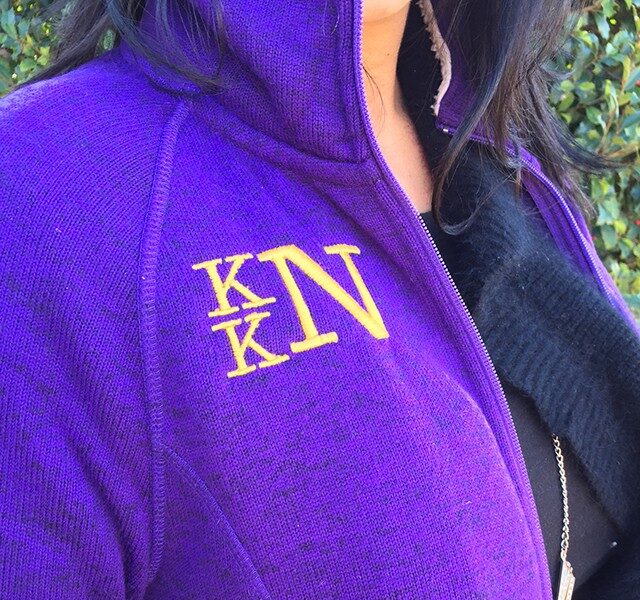 Sew All Your Gifts In One Day – Part Three
Here is the last installment of this series, "Sew All Your Gifts In One Day." You can read part one here and part two here.
Another quick gift I like to give (and receive) is Mug Hugs!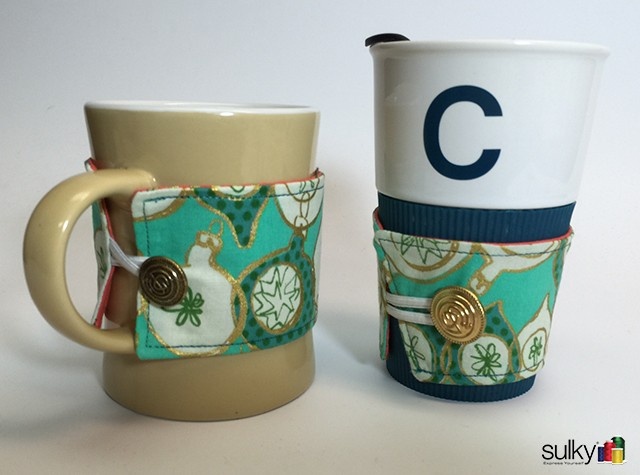 They are super easy and great for just about anyone. Pick fabrics and buttons that fit the personality of the gift recipient and you are golden! The full step-by-step tutorial, including the downloadable pattern is here.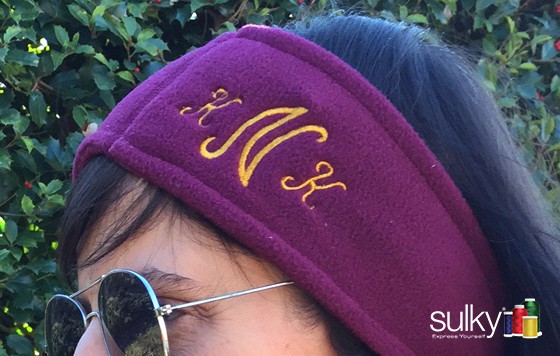 Even when I lived in Southern California, I occasionally needed a cute fleece headband that would also keep my ears warm. I think these are technically called ear bands. I bought several of these when they were on sale and they are in my blanks bin for when I need a quick and easy gift.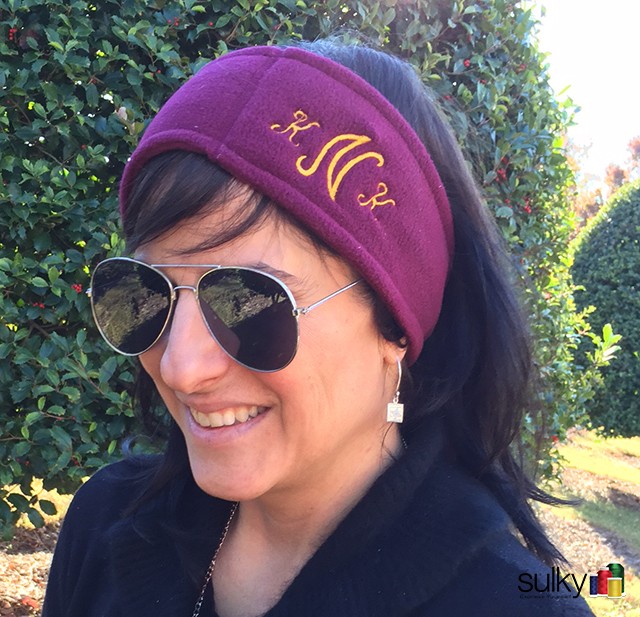 I hooped Sulky Sticky +™, removed the release sheet and stuck the headband to the stabilizer. Then I floated a layer of Sulky Tear-Easy™ under the hoop. For thread, I used Sulky 40 Wt. Rayon.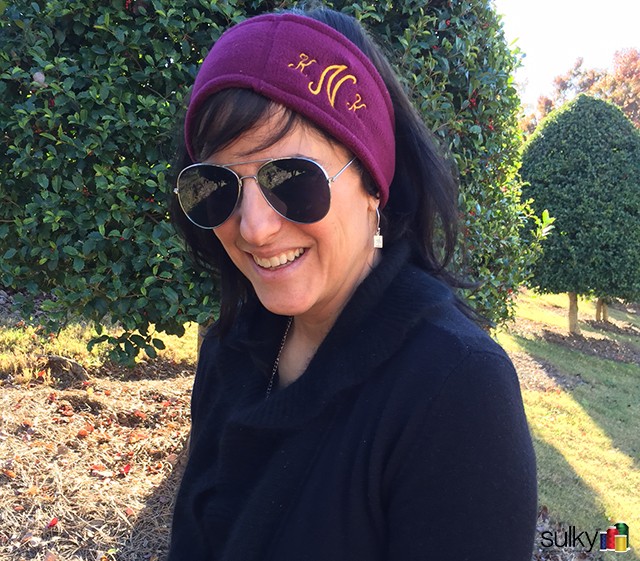 This took me about 20 minutes to do from start to finish!  NOTE:  When using a high-pile type of fleece band, you would want to use Sulky Solvy® as a topper to hold the fleece down as you stitch.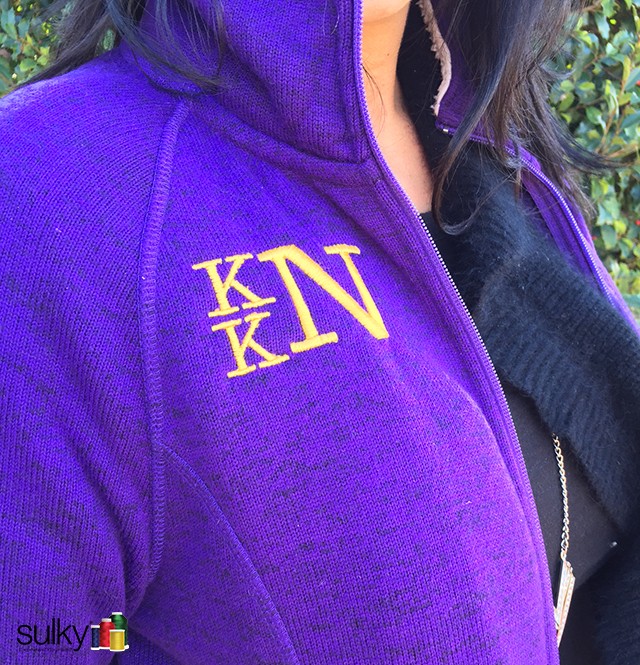 My last quick gift really is my favorite. I love having lightweight knit or fleece jackets and have one in just about every color. Everyone of them is monogrammed (of course!) and this time I decided to use this modern stacked monogram.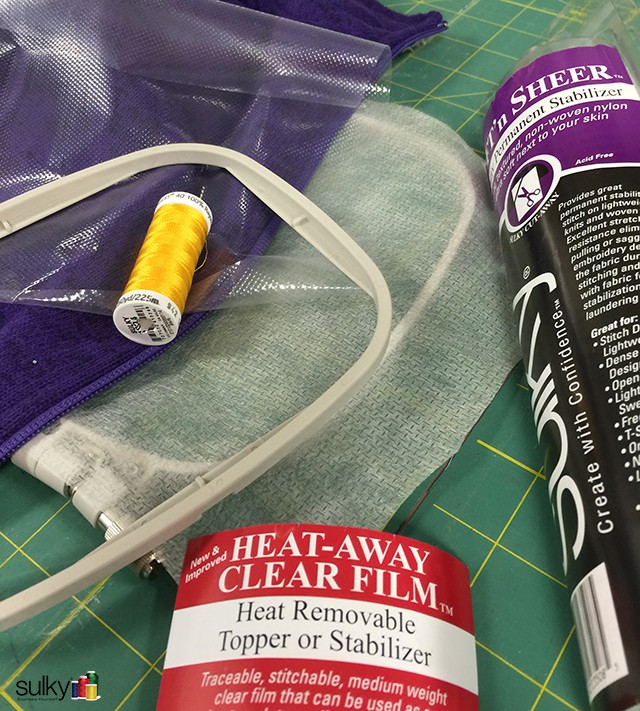 I used Sulky Soft 'n Sheer™ as the bottom stabilizer and Sulky Heat-Away as the topper because I didn't want to have to wash the jacket after doing the embroidery. I used a topper as well as the Sulky Soft 'n Sheer because this knit material is rather thick and I wanted to be sure the letters would stand out.  (On a high-pile fleece jacket, though, I would use Solvy as a topper instead of the Heat-Away.)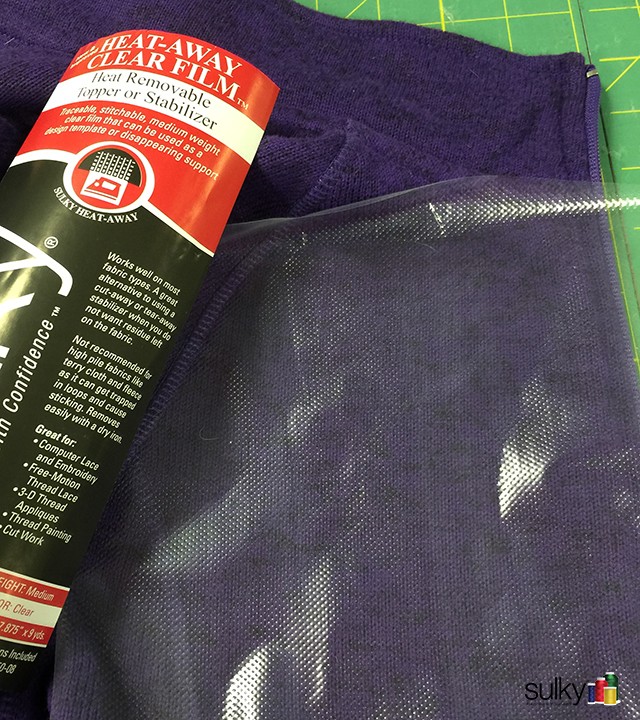 After hooping all three items, the Sulky Soft 'n Sheer, the jacket and the Heat-Away, I sewed this out with Sulky 40 wt. Rayon in Goldenrod #1024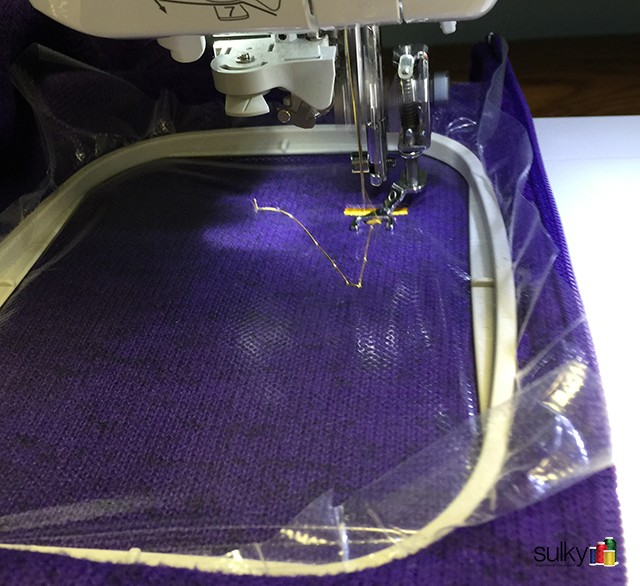 I went over the stitching twice also. That extra layer of thread really helps the monogram to stand out.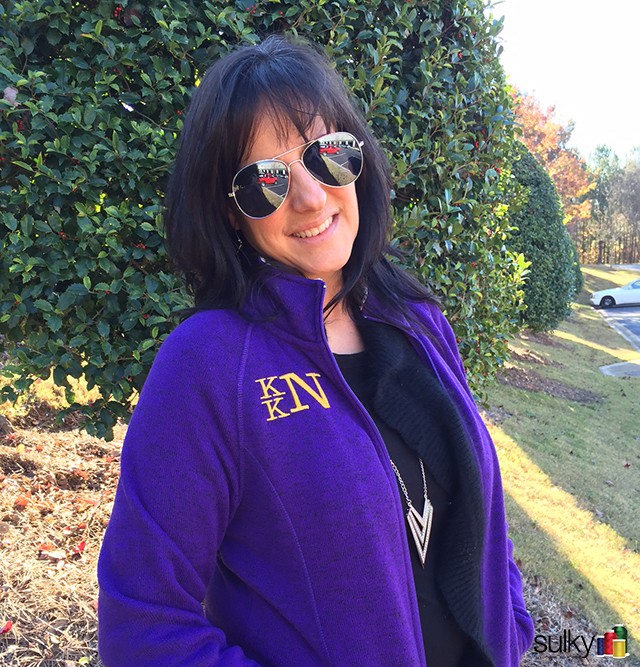 What is your favorite Go-To quick gift? Let me know in the comments below.
Merry Christmas and Happy Sewing!