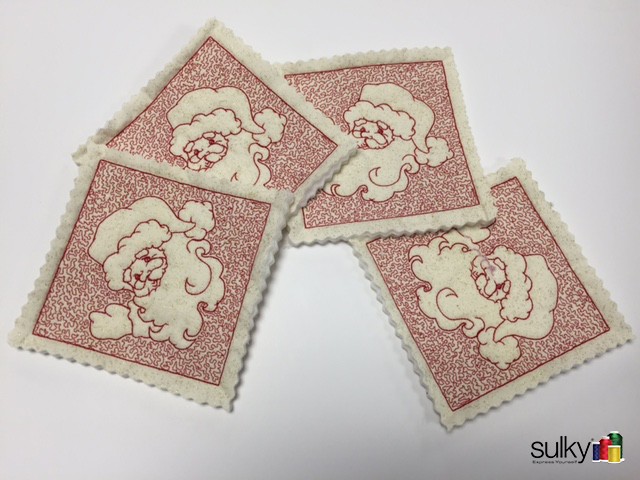 Sew All Your Gifts In One Day – Part one!
It's hard to believe it is already the first week of December! Are you ready for Christmas or do you still have gifts to make? If you do have gifts or want a few more Christmas-y things for your own home, the next few posts are for you! Here are a few quick things that make perfect gifts or decorations for your home and you can get these done in one day. I can't think of a better way to spend a full day in early December than in my sewing studio, playing Christmas music and making things.
Coasters
If you have read this blog for any length of time, you know I love coasters! They make a perfect gift and are fun and easy to make.
I made these last summer and gave them as a hostess gift.
As an added bonus, I made these little Christmas ornaments at the same time. The tutorial for these guys is here.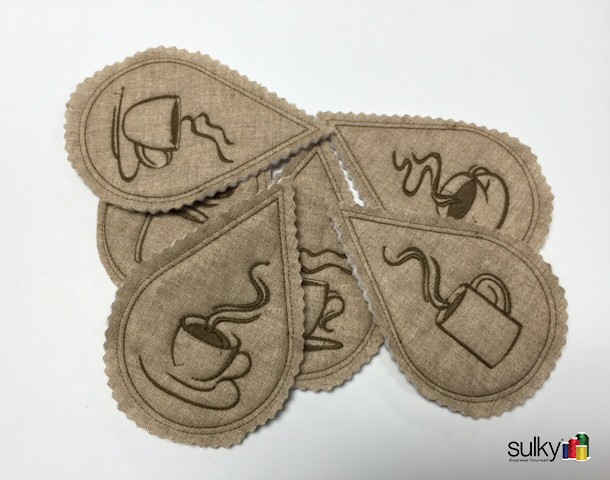 These wonderful coffee-themed coasters are in the Sulky Embroidery Club, but when I downloaded the project, I knew doing it the way the instructions said to do it would take too much time. Here are the shortcuts I took so I could get them done quickly.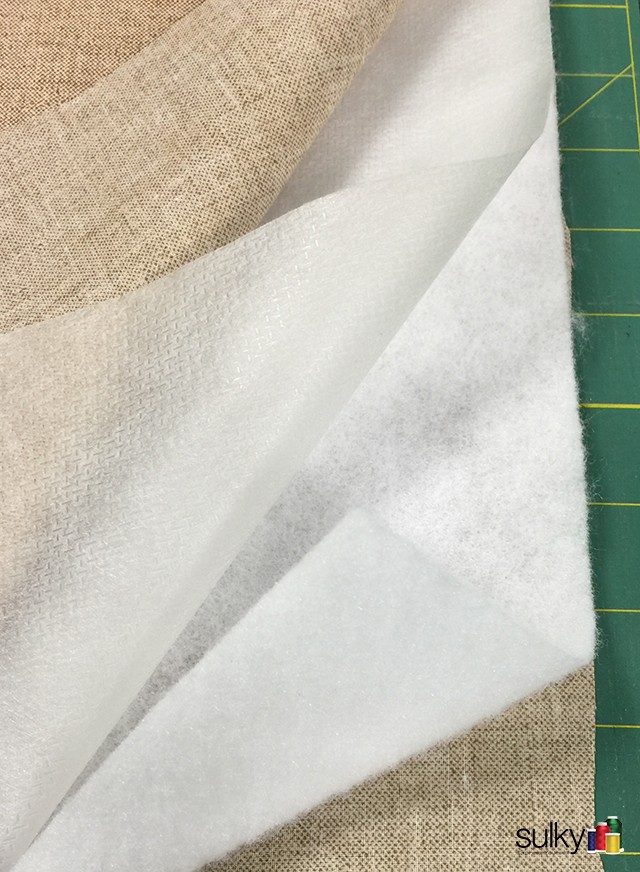 I layered my fabric with one layer of Sulky Soft 'n Sheer, a layer of batting and another layer of fabric with the right side down. I cut big enough pieces so that I could do all six coasters. Once the embroidery was done on the first one, I simply unhooped it, moved over and hooped again.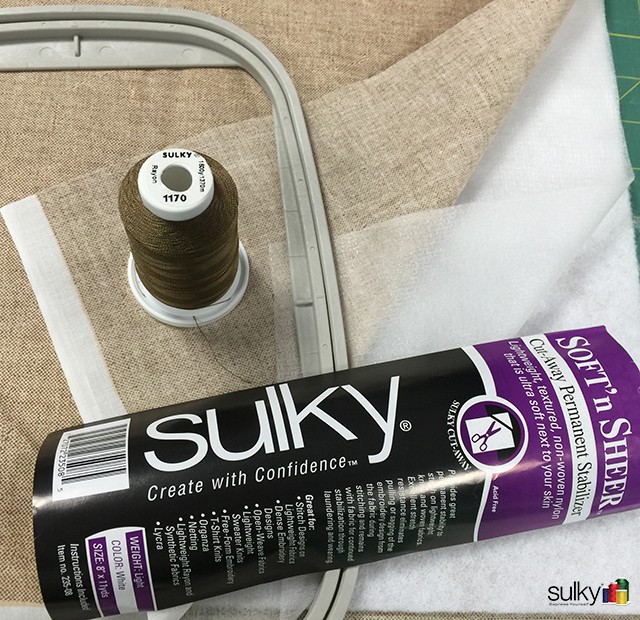 I hooped all the layers together in the hoop. I used Sulky 40 wt. Rayon Lt. Brown #1170 in the bobbin and top thread. Although the design says to use several different thread colors, I stitched the entire thing, every color stop, in one color. I love the monochromatic look that it has!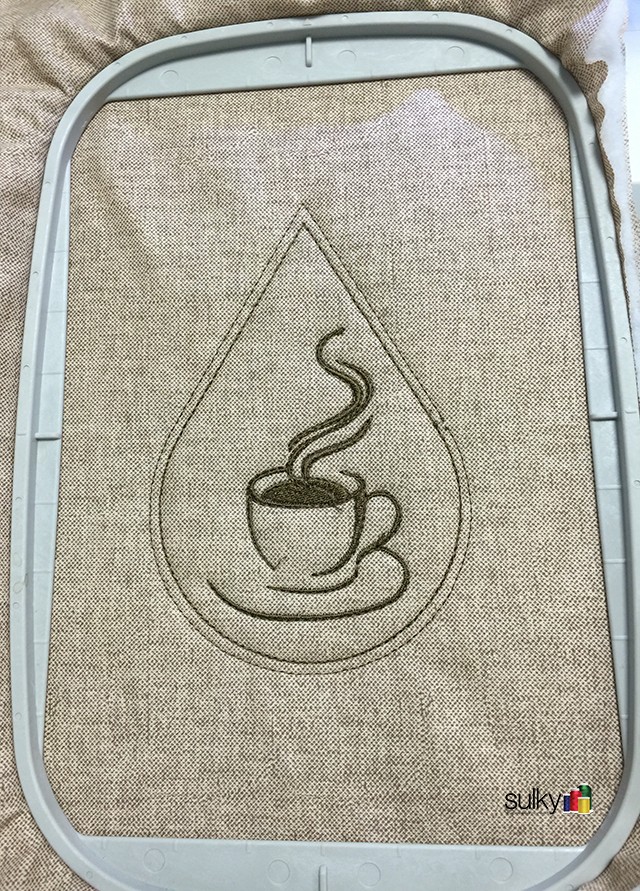 I finished these two different ways: Traditional binding and cutting with Pinking Sheers.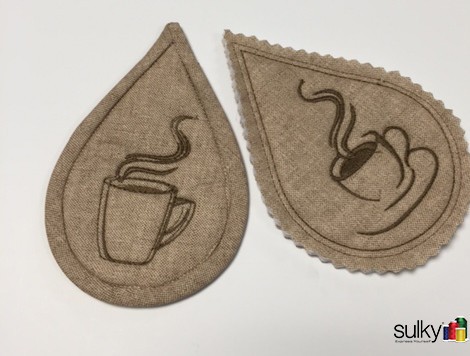 If you choose to bind them, I suggest cutting the binding strip on a 60° bias. This will give you plenty of stretch to go around the curve.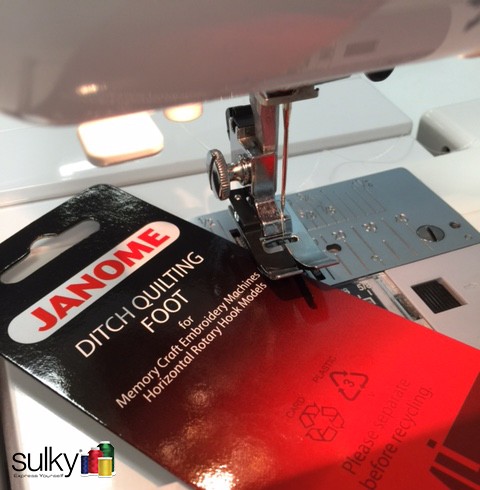 In order to save a little time, I used my Ditch Quilting Foot to finish off the binding so I could sew it all on by machine.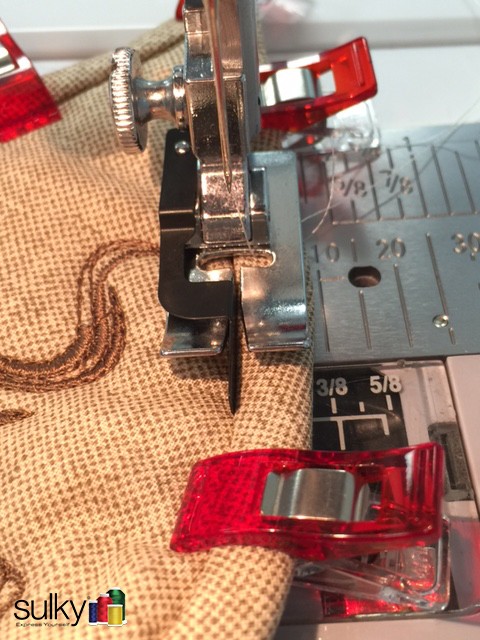 Although I don't mind how it turned out with the binding, I decided I liked them just as well cutting them with Pinking Sheers so I did the rest of the coasters that way.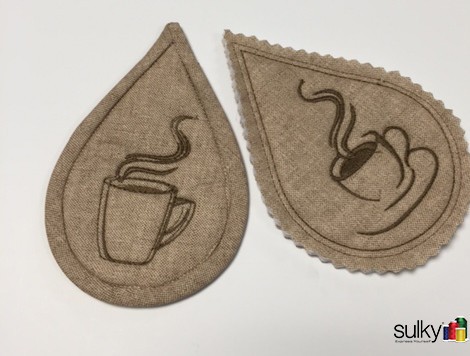 This saved a lot of time too so I could move on to my next set of coasters!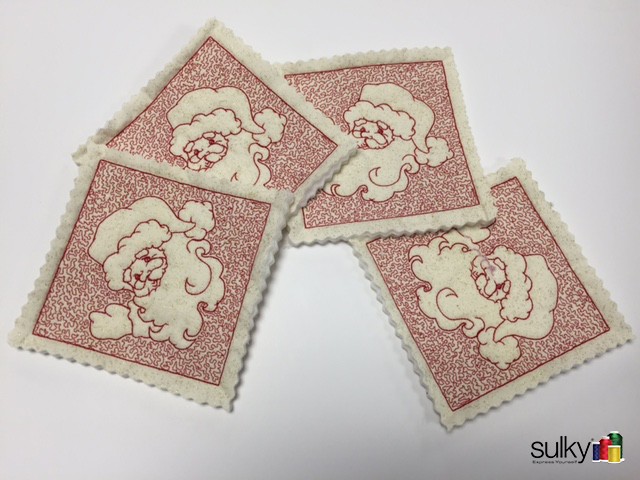 I adore these Santa Coasters! This is also a design in the Sulky Embroidery Club.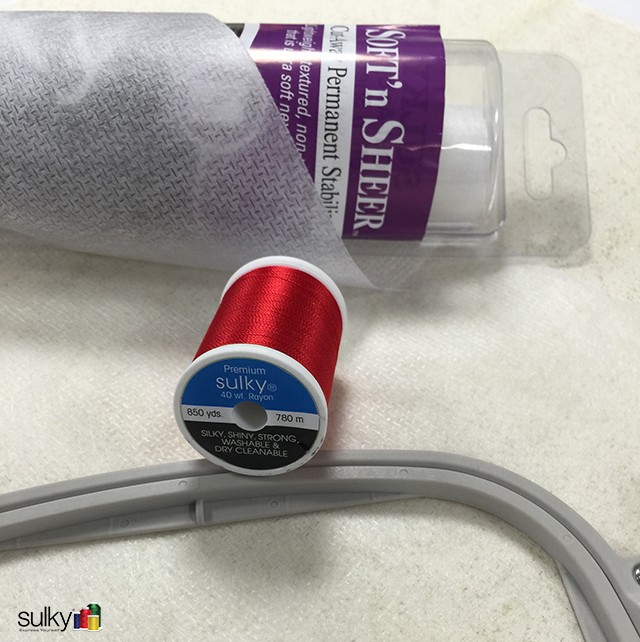 I did the same layering like I did with the Coffee Coasters above but this time I used Sulky 40 Wt. Rayon Lipstick #561 in the top and bobbin thread.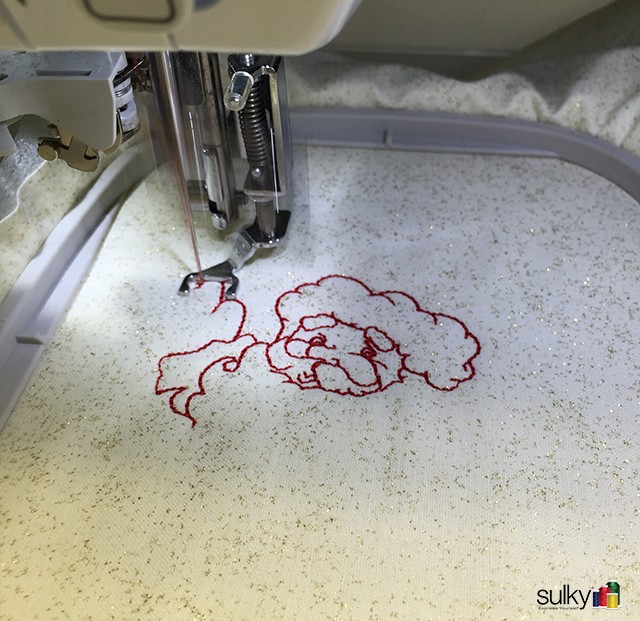 I cut all four out using a wavy blade rotary cutter.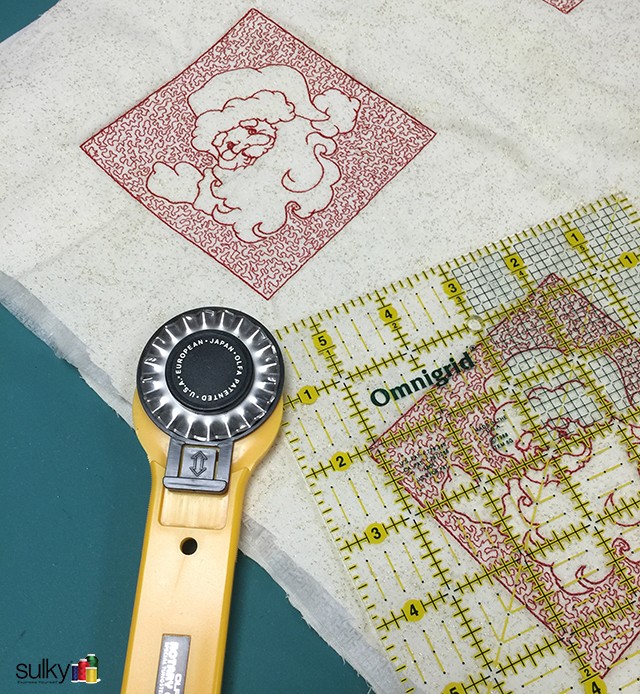 Since these are square and I wanted to be sure my line was straight, I used my acrylic ruler as a guide when I was cutting. I also turned my cutting mat over. I know the mats are supposed to be self-healing, but with a wavy blade I felt better doing it on a surface that it wouldn't matter if it didn't self-heal properly.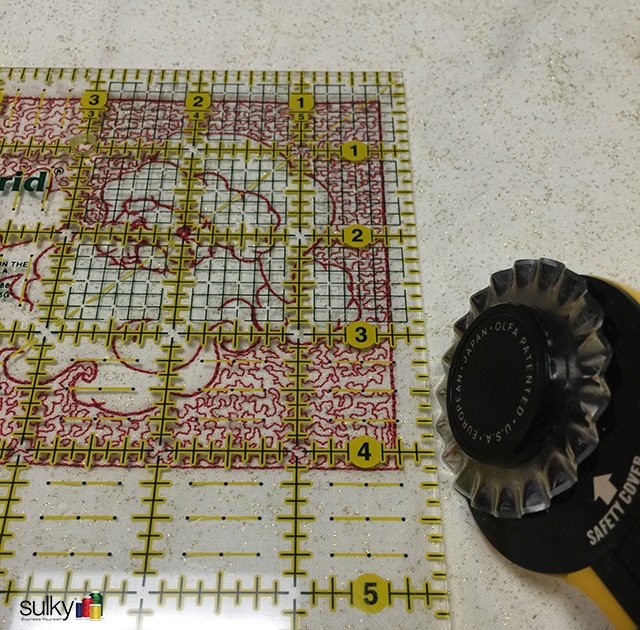 In no time at all, you can have several gifts made just by making these great coasters! Watch out tomorrow for more quick gift ideas.
Happy Sewing!