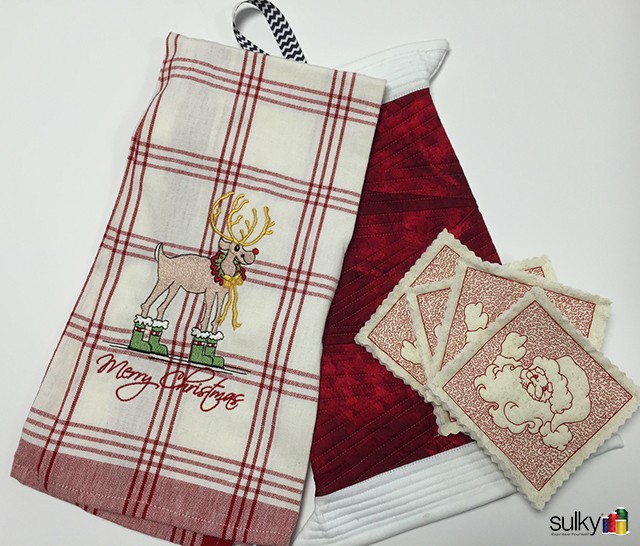 Sew All Your Gifts In One Day – Part Two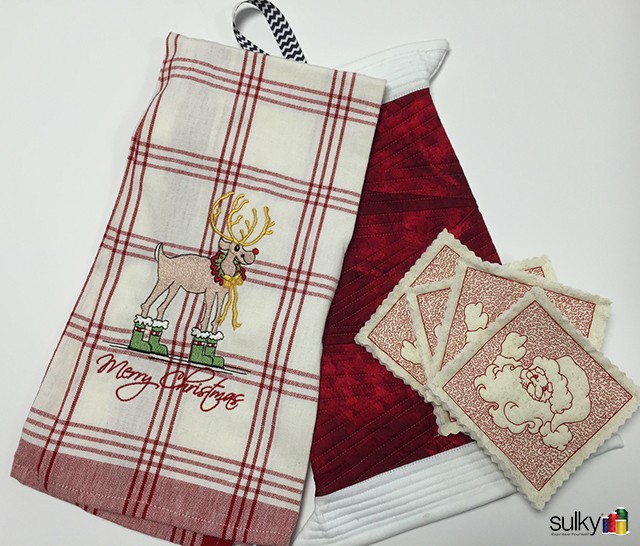 Yesterday, the post was all about coasters! If you missed it, you can read it here. Coasters make a great gift. Today, let's look at some other great and quick gifts. I love my embroidery machine because it is a great way to make quick gifts, but if you don't have an embroidery machine, then this Spool Stocking is the perfect gift for a fellow sewist.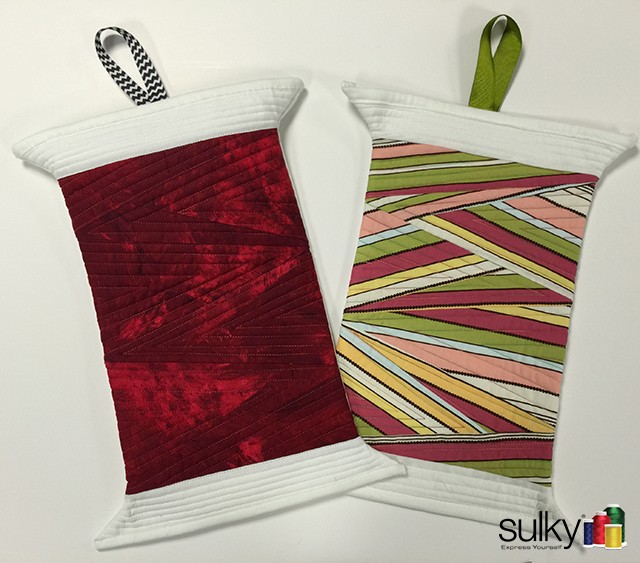 It can of course be used as a Christmas stocking, but it is also great in a sewing studio to hold sewing tools and rulers as well! The full step-by-step tutorial, including the free, downloadable paper-pieced pattern is here.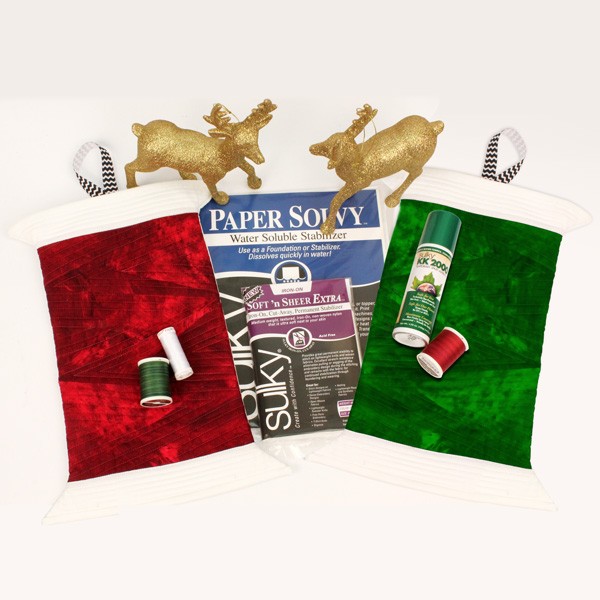 We also have a great kit of the Sulky supplies that you need to make these stockings in our Holiday Headquarters shop here.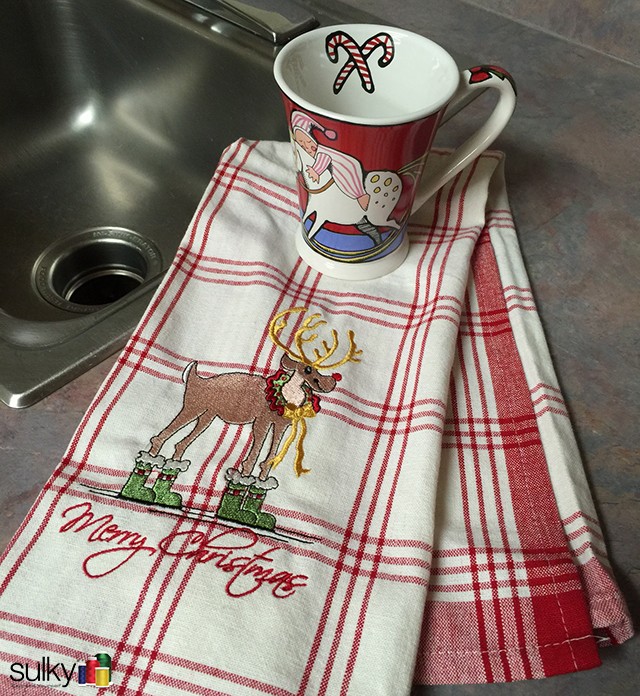 If you do have an embroidery machine, cute Christmas themed kitchen towels are a great gift! I can't get over how much I love this Reindeer in Boots design.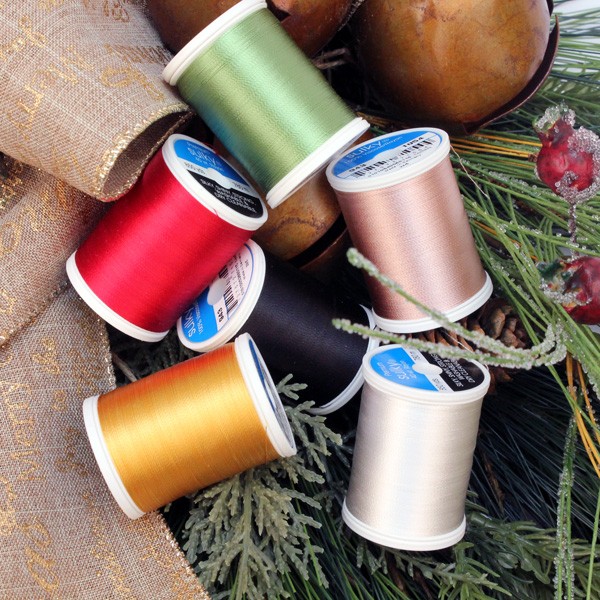 I used this set from the Sulky Holiday Headquarters to stitch him out, and the towel was one I picked up from Target at some point; but we have some good kitchen towels on our site if you don't have one in your stash already.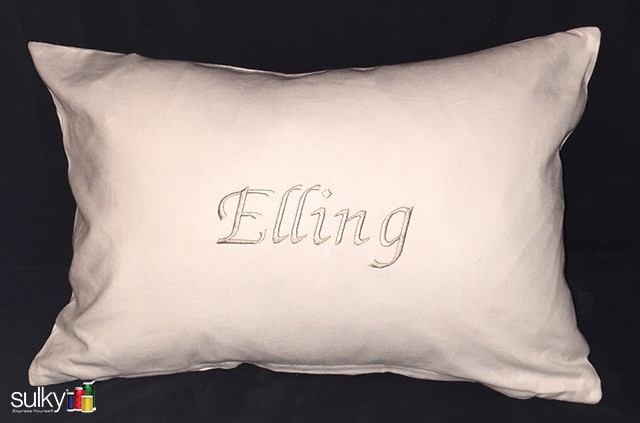 Are throw pillows more your style? Pick up a simple one that fits the decor of the person who will receive your gift and add the name! Everyone likes to have their name on a pillow, right? That can't just be a southern thing.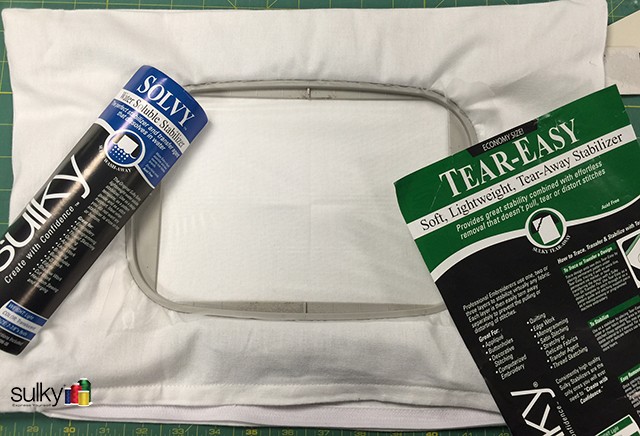 Pillows are fairly easy to embroider on, but let me give you a couple tips. Since this isn't something you could easily do over if you messed up, use a little extra stabilizer. The most common mistake people make when doing machine embroidery is not using enough or the right stabilizer. For this pillow, I used two layers of Sulky-Tear Easy™ and Sulky Solvy® as a topper. I inserted the hoop inside the pillow cover and hooped the Sulky Solvy, pillow and Sulky Tear-Easy (in that order from top to bottom).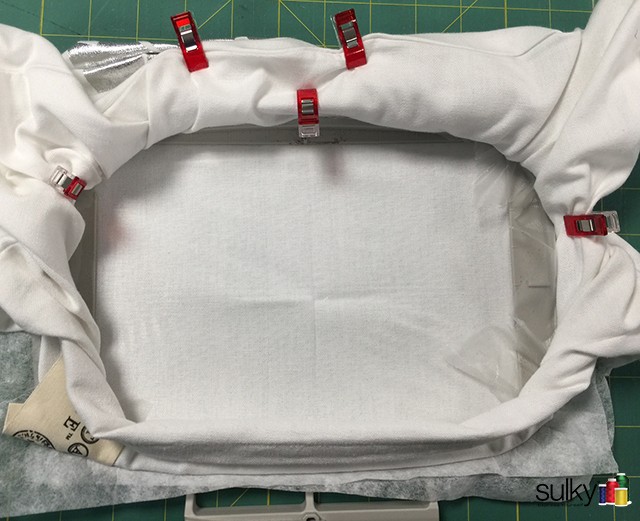 After I had the whole thing hooped, I turned the cover inside out and used Clover® Clips to hold the rest of the pillow away while it was sewing.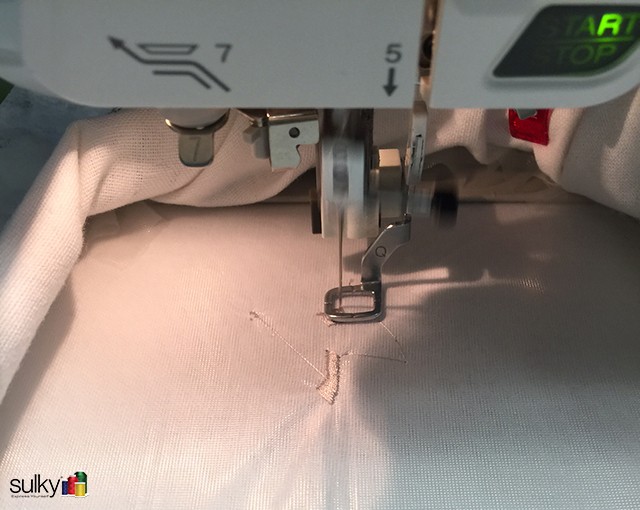 Once the embroidery is done, gently tear the Sulky Solvy and the Sulky Tear-Easy away, one layer at a time tearing towards the stitching line. Iron, and put in the pillow form.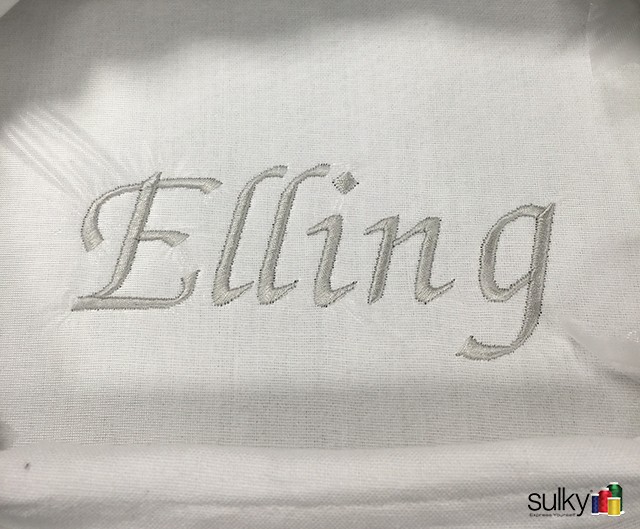 All done! Onto the next gift…

Want more gift ideas? Here is a post I did awhile back with some other really great quick gifts.
If you still want more, stay tuned! tomorrow I will give you a few more projects.
Happy Sewing!