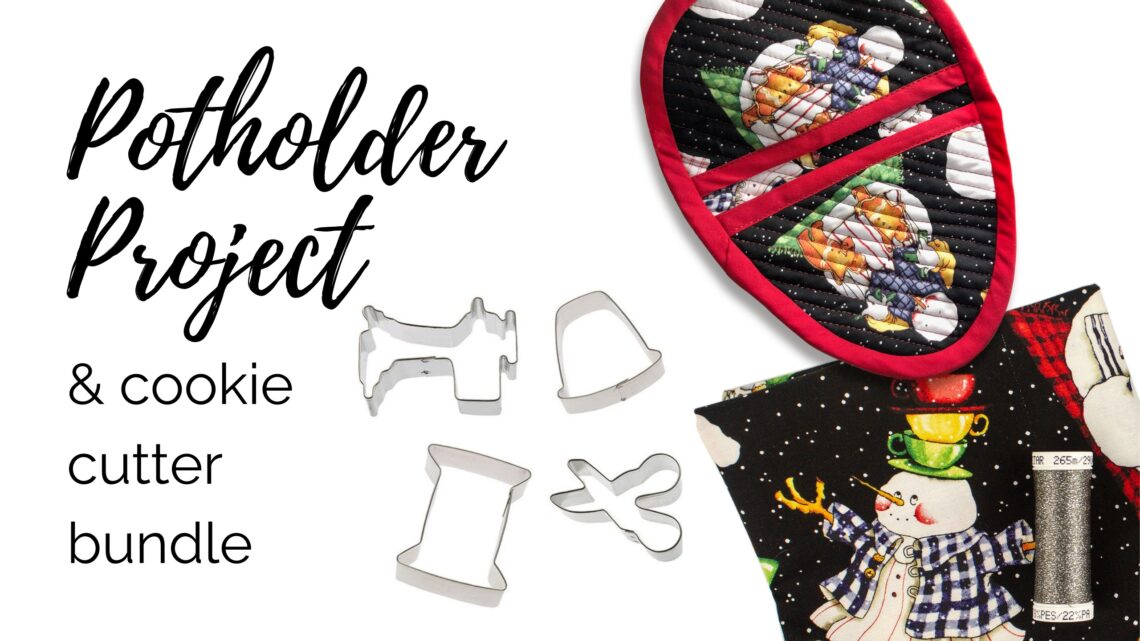 Holiday Potholder + Cookie Cutter Bundle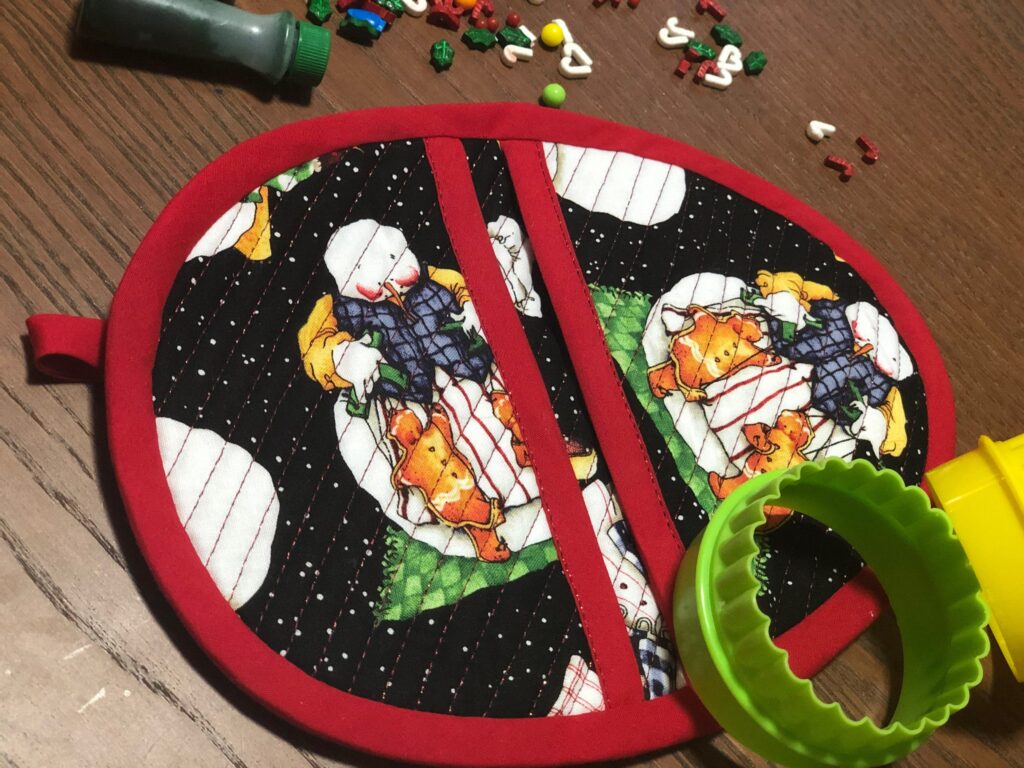 Holiday Potholder
& sewing-themed cookie cutter bundle
Get in the holiday baking spirit with the Snow Sweets Cookie Cutter Bundle. Included is a set of four sewing-themed cookie cutters (sewing machine, thimble and thread spool), a spool of Sulky Poly Star thread and a 10″ x WOF ("width of fabric") rectangle of adorable Snow Sweets Folk Toss Charcoal fabric by Riley Blake Designs. With purchase you'll also receive a simple holiday potholder pattern, a Sulky "Snowman Cupcake" machine embroidery design AND a fun sugar cookie recipe.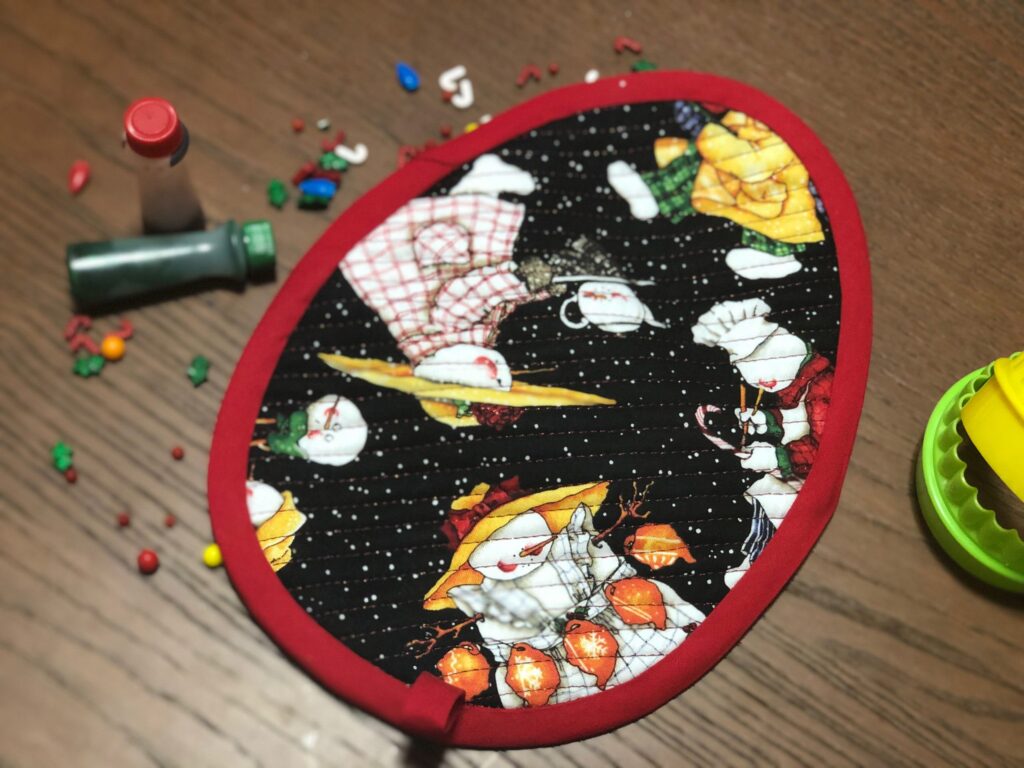 The potholder project, made with the included fabric, is the perfect coordinating accompaniment to the Holiday Quilt in the Hoop Table Runner kit, featured in our FREE Holiday Quilt in the Hoop webinar with Lisa Archer of Pickle Pie Designs.

KIT CONTENTS (get the kit here)
Snow Sweets Folk Toss Charcoal fabric (10″ x WOF rectangle)
Set of 4 sewing-themed cookie cutters (sewing machine, thread spool, scissors & thimble)
Spool of Poly Star™ thread by Sulky (for quilting and/or optional machine embroidery design)
Snowman Cupcake Machine Embroidery Design (digital file)
Sugar Cookie Recipe (digital file)
Potholder Pattern (digital file)
ADDITIONAL HOLIDAY POTHOLDER SUPPLIES
HOLIDAY POTHOLDER HOW-TOS
The Snow Sweets Cookie Cutter kit comes with the potholder pattern and full instructions. Here's an overview to understand the process.
First, cut out the required pieces out of the fabric, insulated batting and batting.
Either follow the instructions on the Potholder Pattern to embroider the fabric before construction, or quilt evenly spaced straight lines diagonally across each potholder piece. Use the Poly Star thread to add a touch of glitter to the project!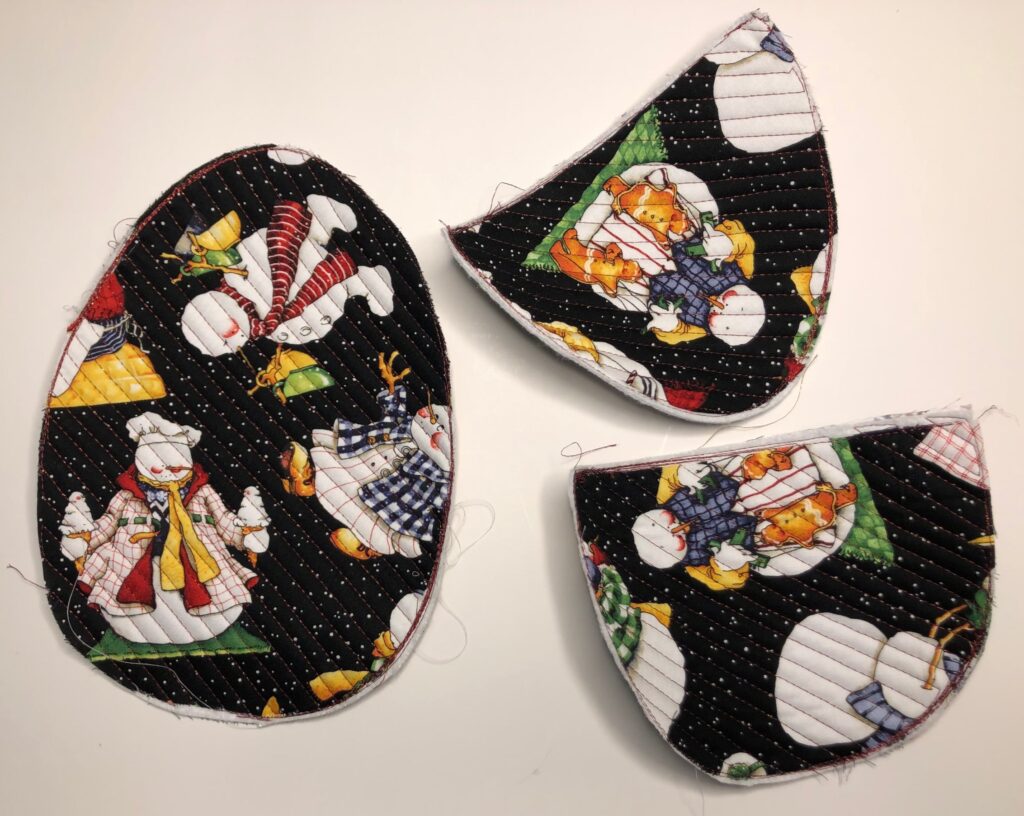 Bind the raw edges of the pocket openings that will be exposed.
Place the "pockets" over the back potholder piece, pin or clip to secure.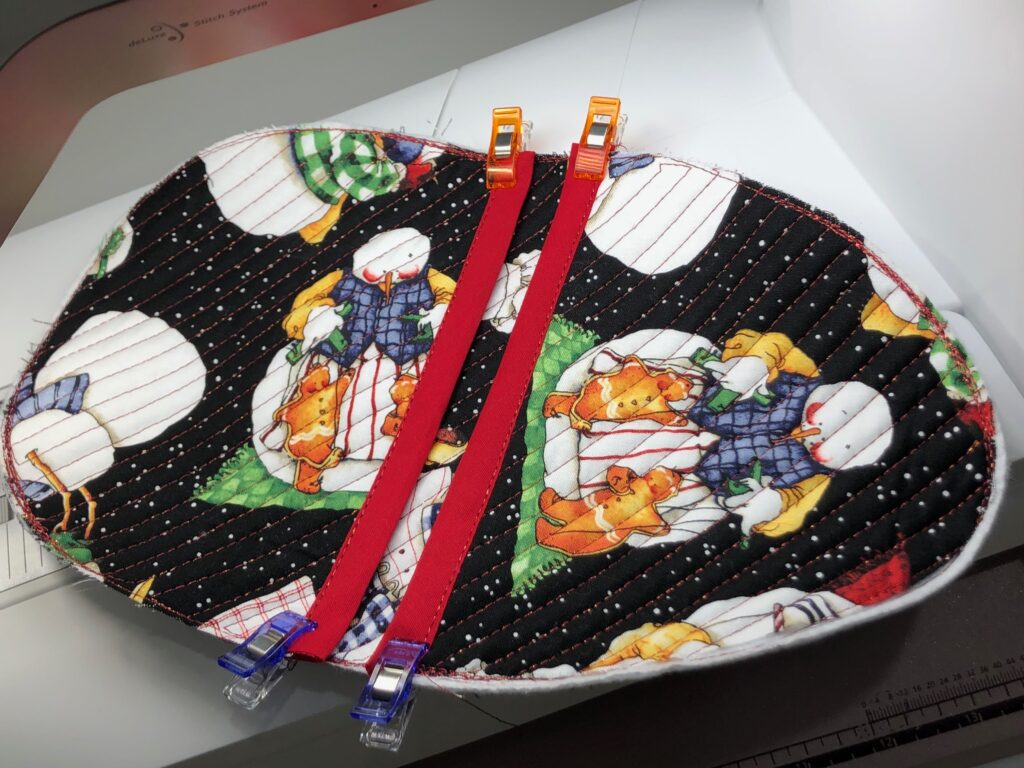 Bind the edges, securing all the layers, adding the hanging loop and hiding the loop raw edges in the binding seam.
Hand sew the binding fold along the potholder back.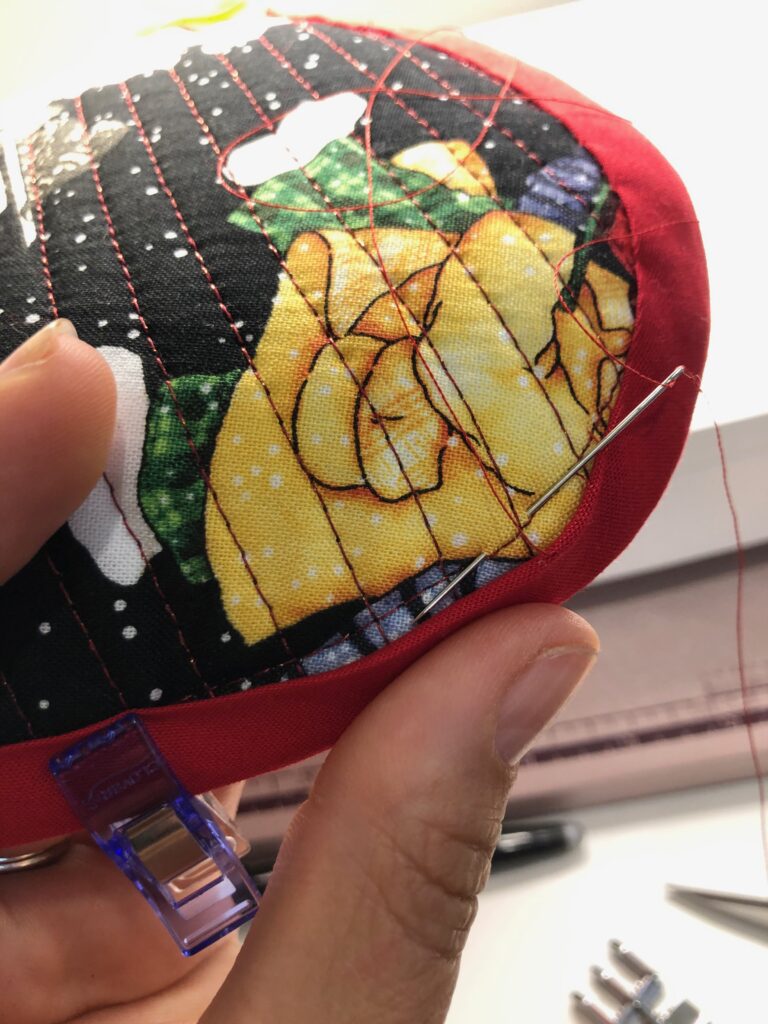 To use the potholder, slip your hand inside the pockets and fold to grip the hot dish.
Finally, hang the potholder from the hanging loop for festive storage.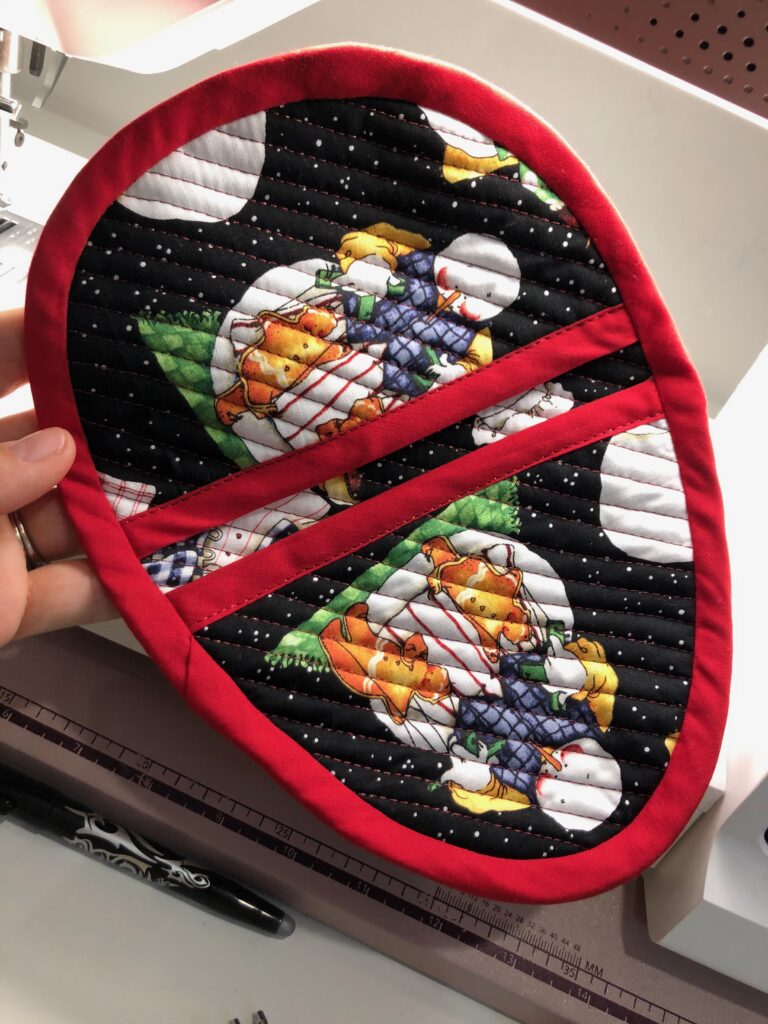 Now make some cookies using the sewing-themed cookie cutters, and have yourself a merry little Christmas!