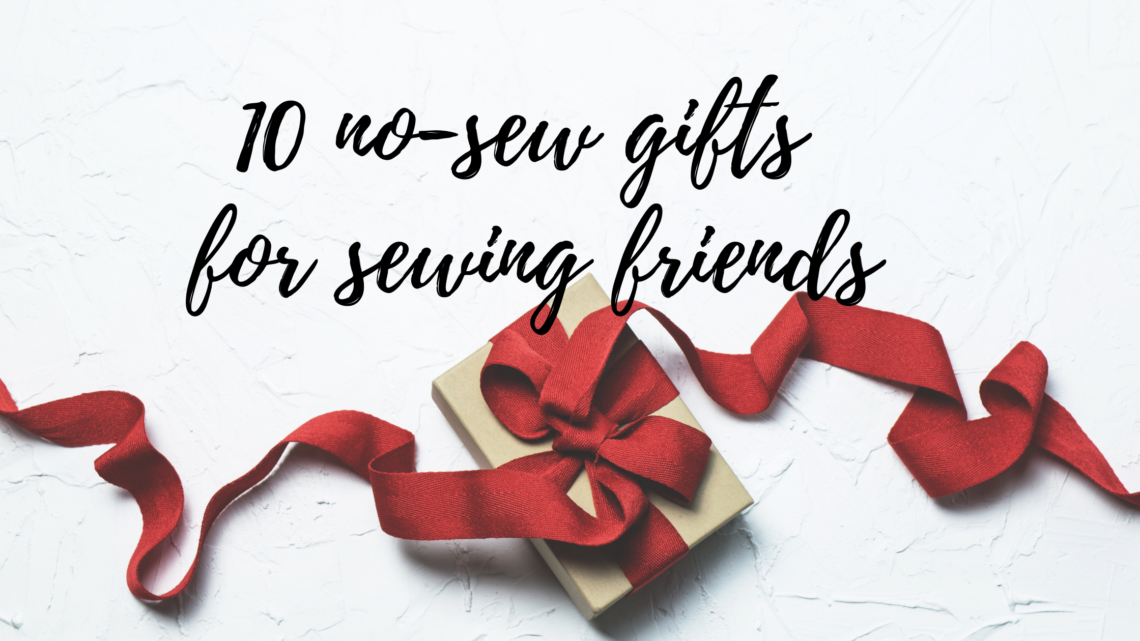 No-Sew Gifts for Sewing Friends

10 No-Sew Gifts for Sewing Friends
Looking for that perfect gift to give a sewing buddy, guild friend or quilting group? Look no more! We've got loads of great no-sew gifts that not only make great presents for others, but you'll also want them on your wish list!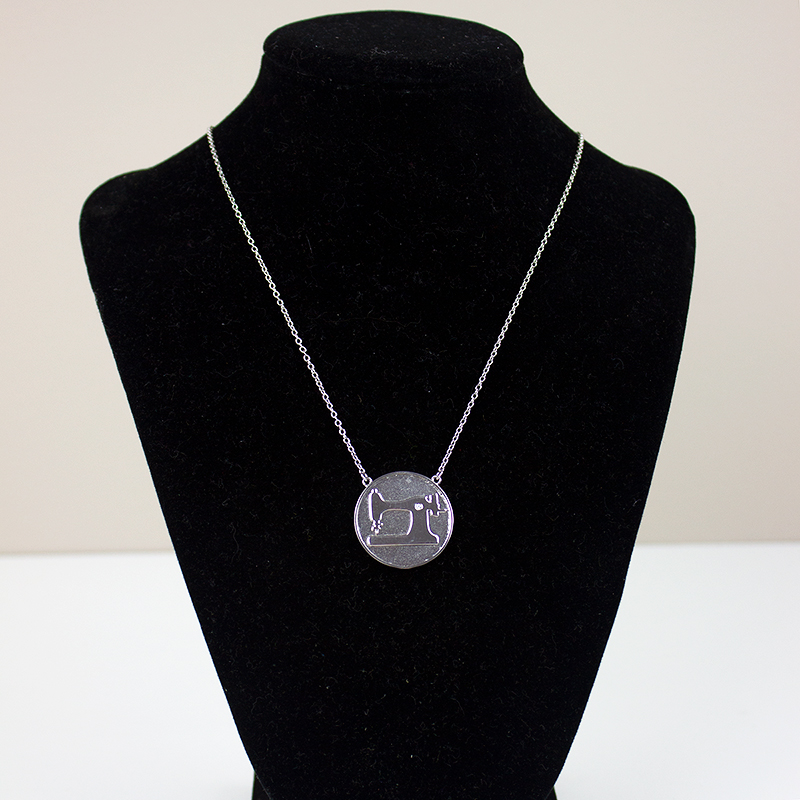 Nothing says "I Love to Sew" better than a statement necklace! This classic coin pendant necklace features a laser cut sewing machine with a CZ accent. Coin is approximately 1″ width. Necklace length is 20″ plus a 2″ extender chain so the total length can go up to 22″.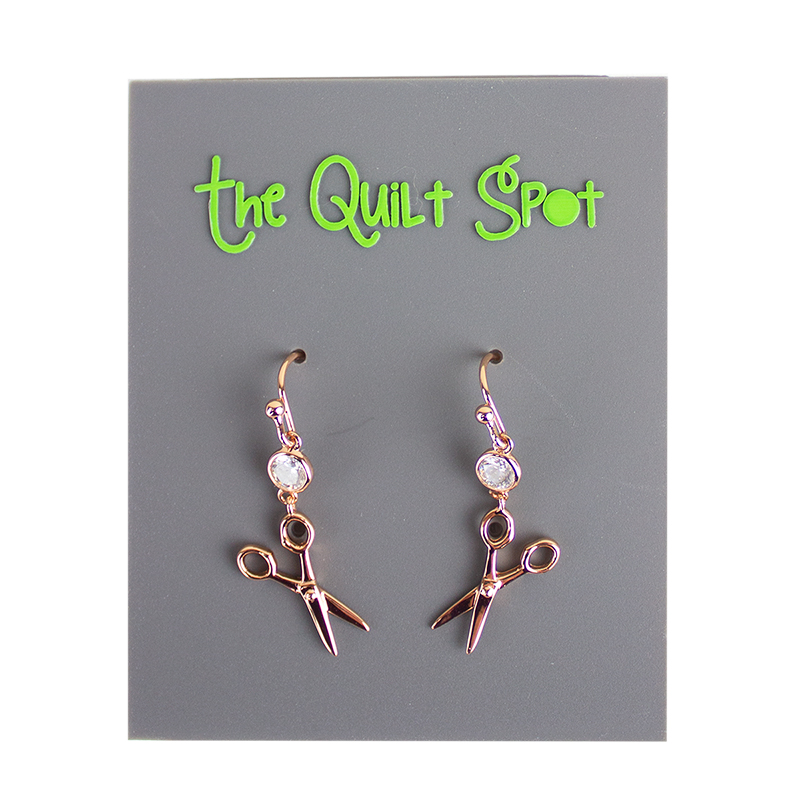 These rose gold plated drop earrings feature a pair of scissors with a simple rhinestone. Gift a pair to a sewing friend for Christmas or Hanukkah and make sure to grab a matching pair for yourself.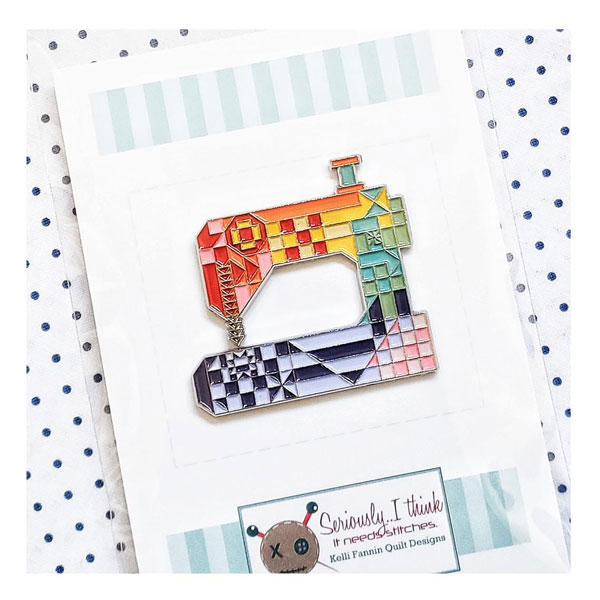 This enamel pin is a replica of a popular quilt pattern by Kelli Fannin Quilt Designs, Stitch Happens. It's a generously sized 2″ pin with two clasps on the back for stability. Sure to make a wonderful gift or keepsake for your quilty friends and guild mates, or just a fun addition to your collection!
This 100% New Zealand Wool Ironing Mat retains heat, so when you iron your fabric it's like ironing from both sides at the same time! This thick wool pad will keep your fabric stable while ironing to minimize stretching. Projects including yarn and embroidery can be pinned into the wool for easy blocking. The 1/2″ density provides extra protection for any ironing surface.
Often overlooked as no-sew gifts, a good pair of scissors, snips or shears will make any sewist or quilter's dreams come true! It's even better if the scissors come with a nice case for gifting.
Nice thread is a great gift, especially if a sewing buddy is always using older spools from her stash. Better yet, gift a thread pack that also comes with a project or pattern! Camping phrases are super cute, done in cross-stitch with Sulky 12 wt. Cotton Petites™!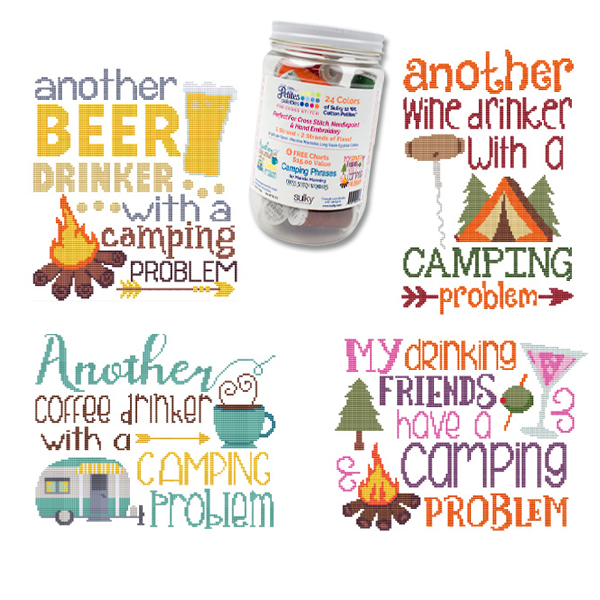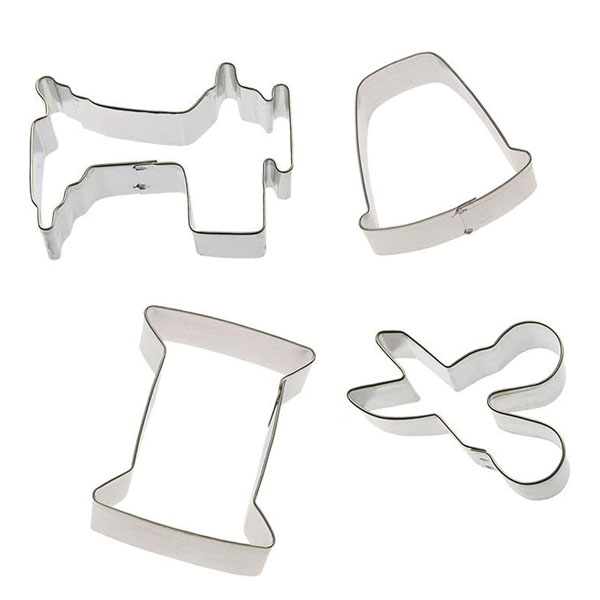 Get in the holiday baking spirit with the Sewing Themed Cookie Cutter Set. Included is a set of four sewing-themed cookie cutters (sewing machine, thimble, scissors and thread spool). Check out our Snow Sweets Cookie Cutter Bundle for the Cookie Cutter Set PLUS a spool of Sulky Poly Star™ thread, cute holiday fabric, easy potholder pattern and embroidery design (PLUS a bonus cookie recipe) to create the Snow Sweets Potholder!
Check out FREE webinar Holiday Quilt in the Hoop for even more holiday projects with Lisa Archer of Pickle Pie Designs.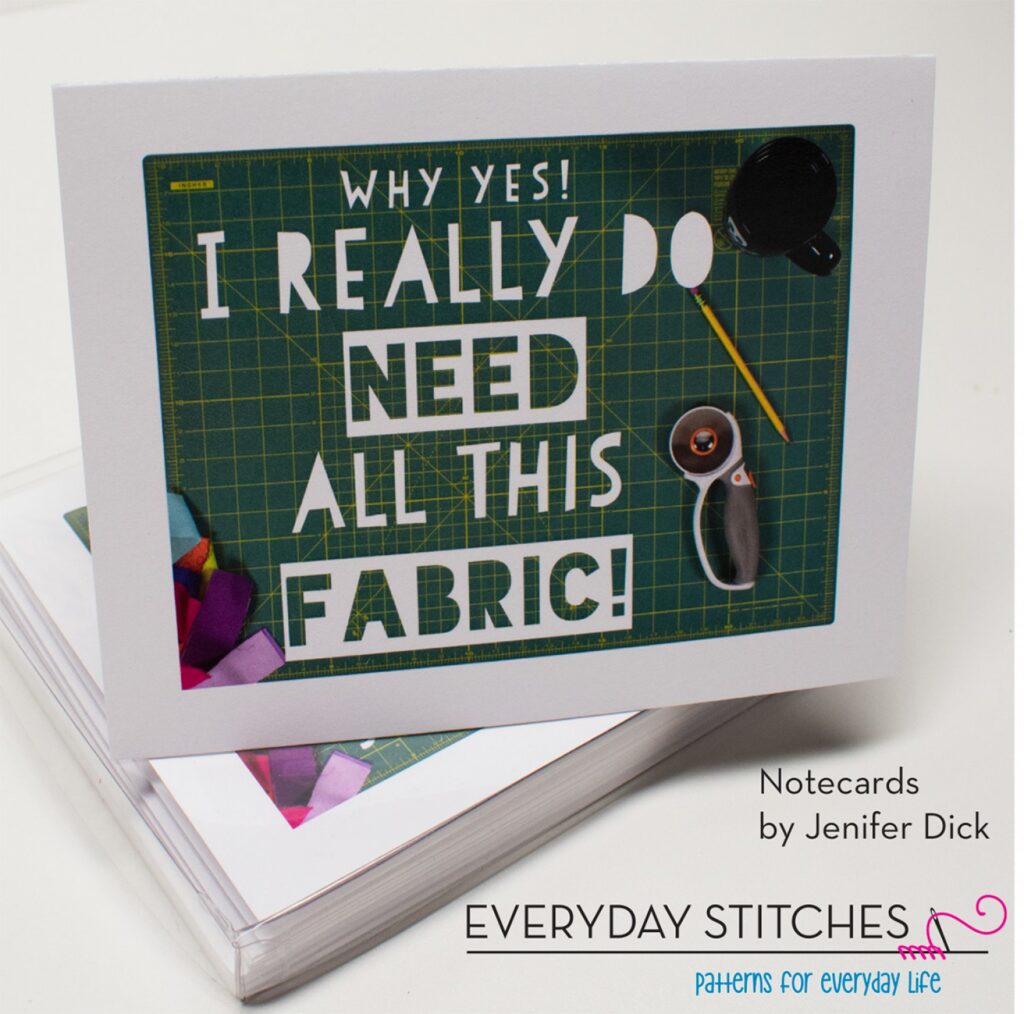 Gift a pack of fun sewing-themed note cards with a nice pencil or pen to your sewing friends! These cards are fun and cute, and make an affordable gift. 42 Quilts' memes are now notecards! Each card is blank inside so they are perfect for any occasion, just add your own sentiment! Each box contains 8 different cards plus 8 matching envelopes.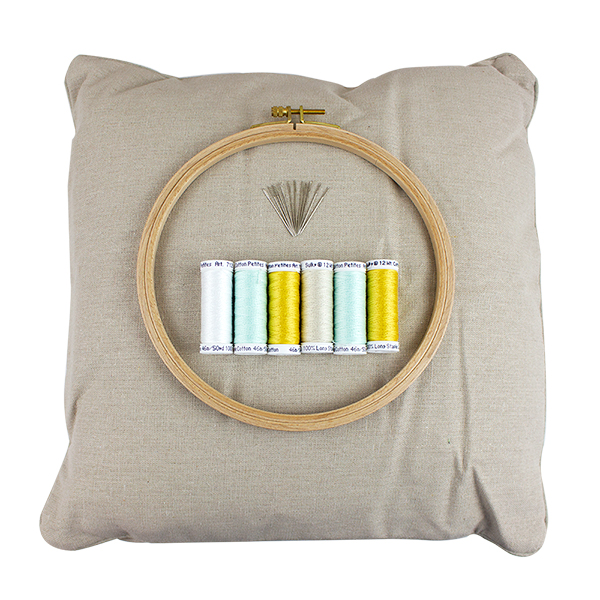 Give the gift of a project that will take the recipient into spring with stitches! This cross-stitch kit comes with a pillow blank and all the thread and stabilizer needed to do stamped cross-stitch, a faster form of cross-stitch. Learn more by watching our Intro to Cross-Stitch video series!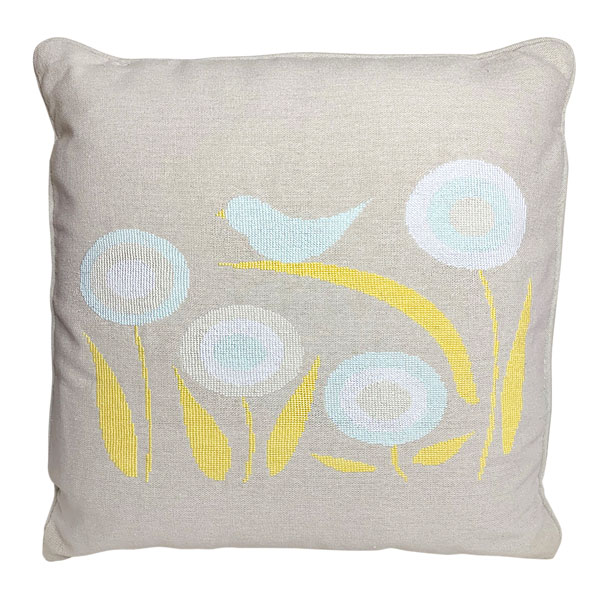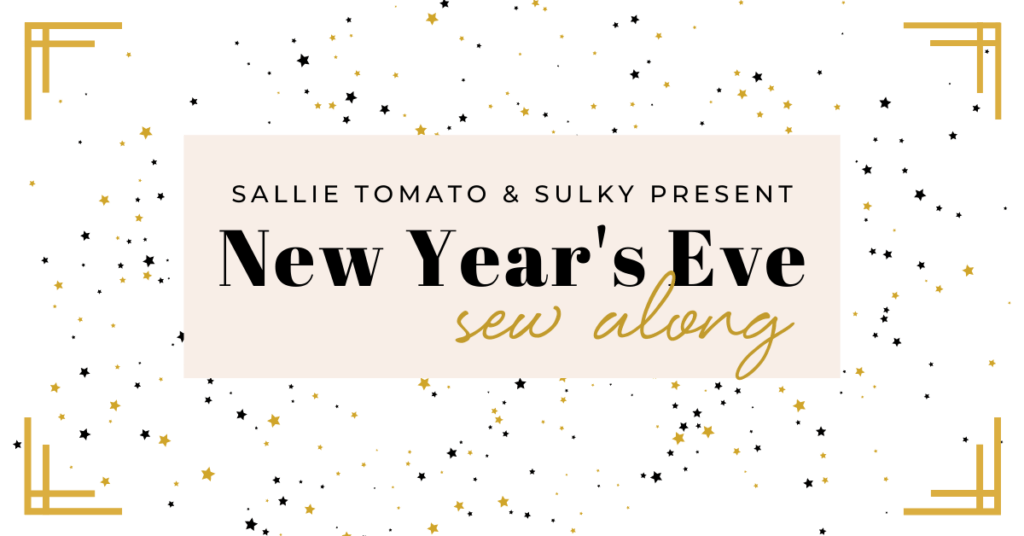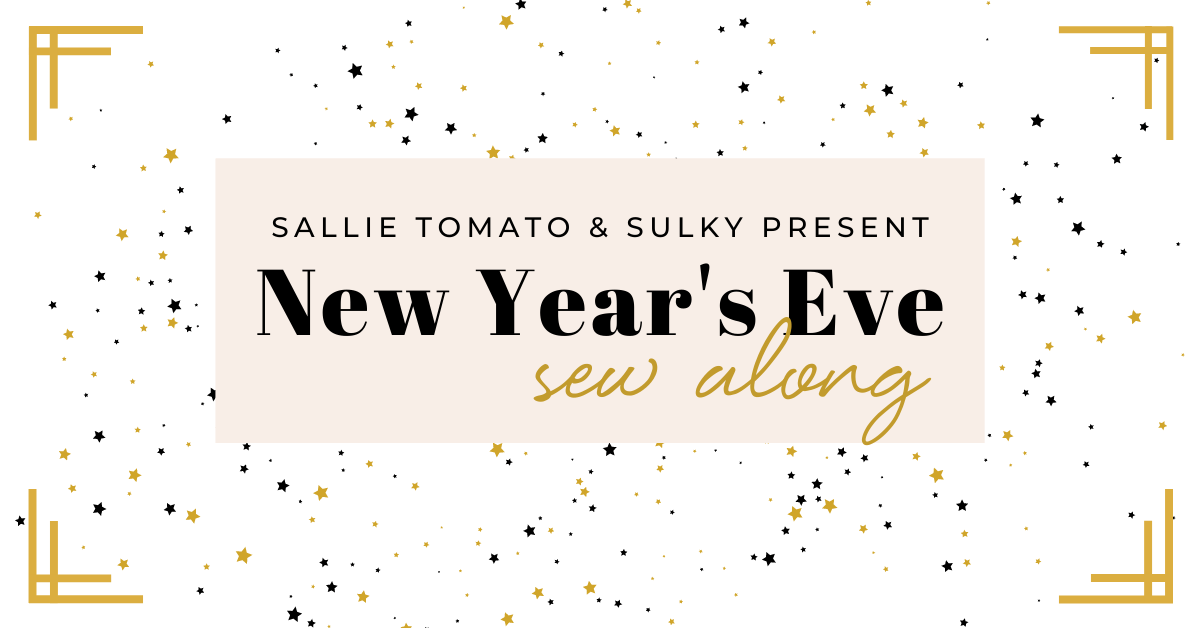 Yearning for fun parties and get togethers? The best no-sew gifts during this pandemic are VIRTUAL experiences! Join us for our first-ever New Year's Eve Sew Along, hosted by Sallie Tomato and instructor Ellen March from Sulky! For only $5.99, you and your friends can participate in our 4-hour streaming event, with chances to WIN fabulous door prizes throughout the night. You'll get entry into the event, a free BRAND NEW bag pattern by Sallie Tomato, machine embroidery collection and handwork printables to make an awesome bag! Learn more and register TODAY! Gift a cover charge to anyone who loves quilting, sewing and embroidery of all kinds.