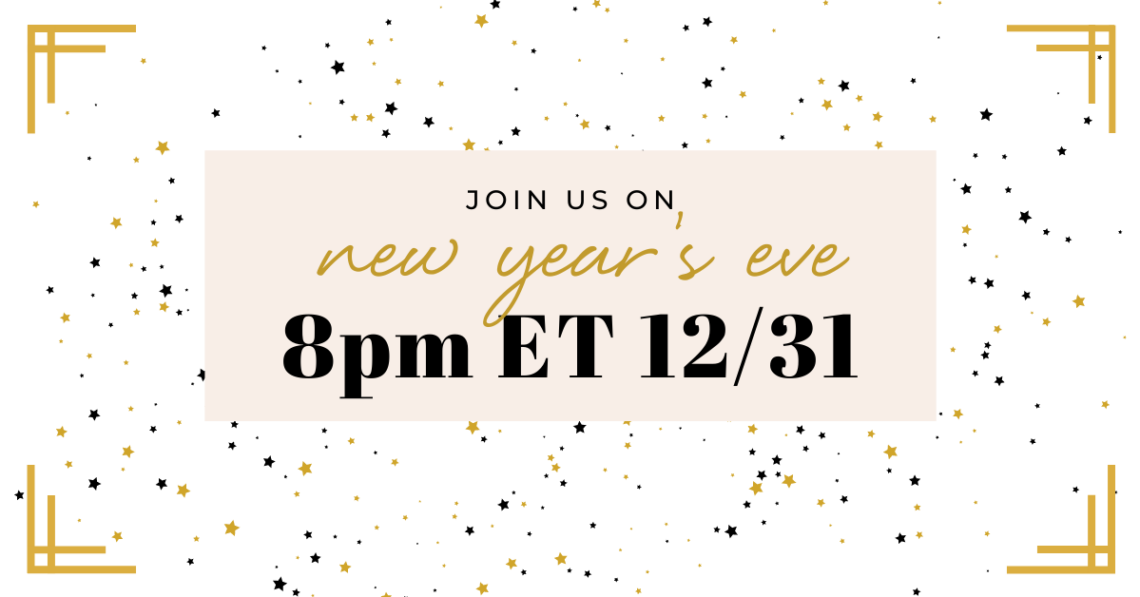 Sew Along Party for New Year's Eve 2021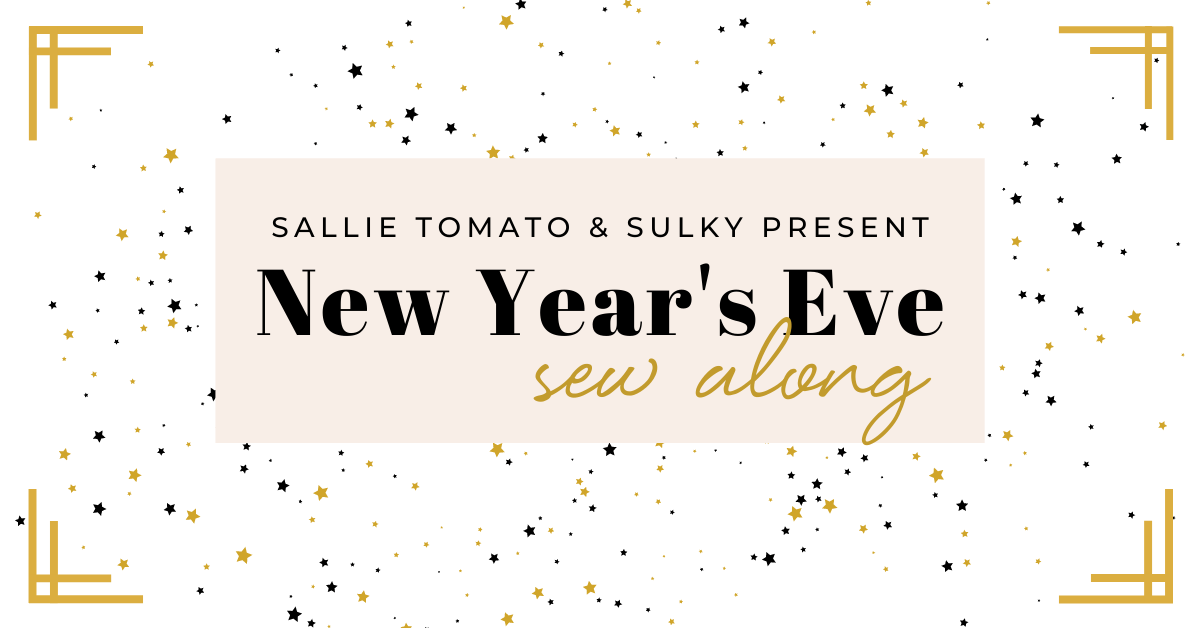 Sew Along Party with Sulky & Sallie Tomato
We're ringing in the new year with Sallie Tomato, and you're invited, too!
Sew Along Party Details
Join us December 31st at 8pm EST. This is a four-hour streaming sew along party that will take you all the way to midnight! We'll work through a brand new Sallie Tomato bag pattern, Zelda, inspired by the Roaring Twenties theme.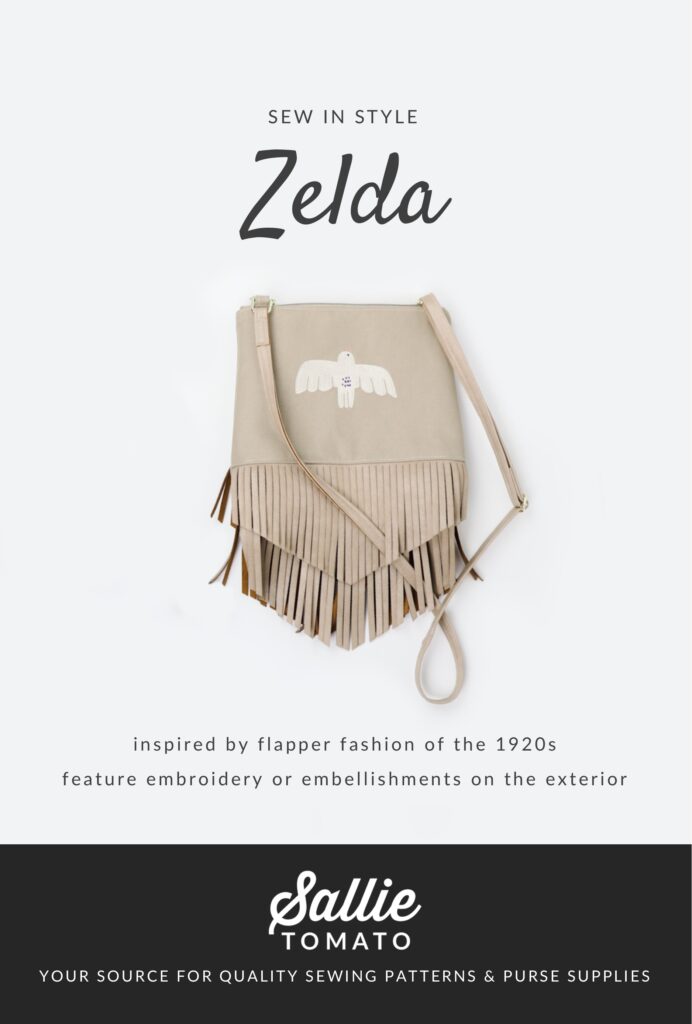 Each hour of the sew along party, we'll give away a fantastic door prize, too! Not only will you end the evening with a finished project, but you have the chance to win the GRAND PRIZE at midnight, an Amber Air 400 S serger from Husqvarna Viking!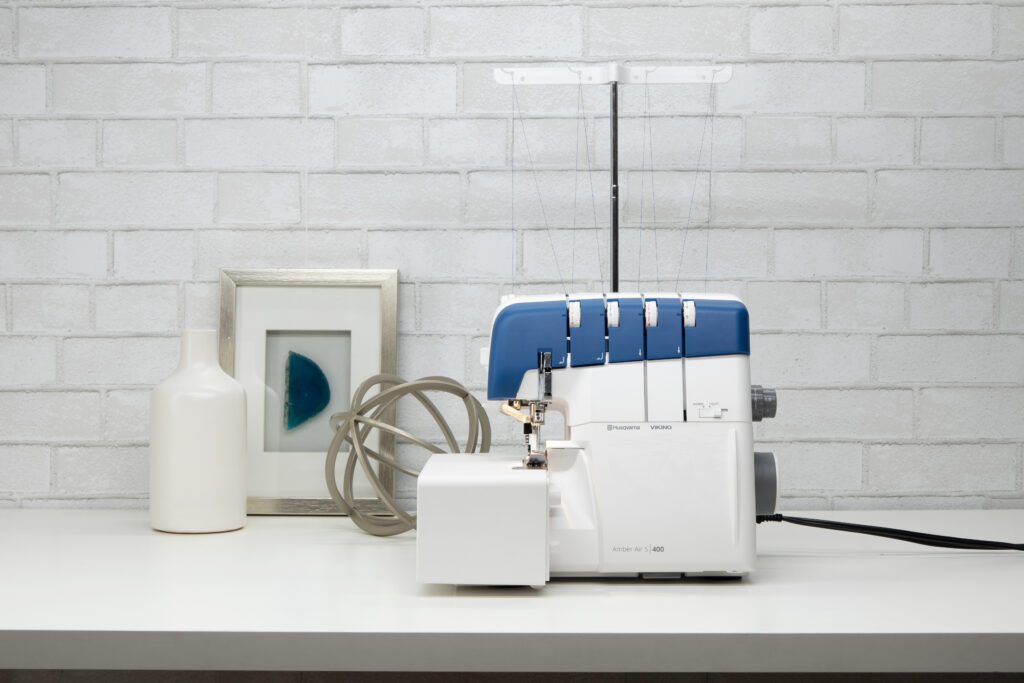 We'll begin the sew along party with two embroidery techniques: hand embroidery & machine embroidery. You can choose the embellishment you'd like to do for the night, but you'll learn both!
Ellen March will take you through fun handwork stitches and tips for stabilizing so there's no need to use a hoop. We'll be using Sulky 12 wt. Cotton Petites Thread for the handwork, which will be included in the hand embroidery kit along with Stick 'n Stitch stabilizer.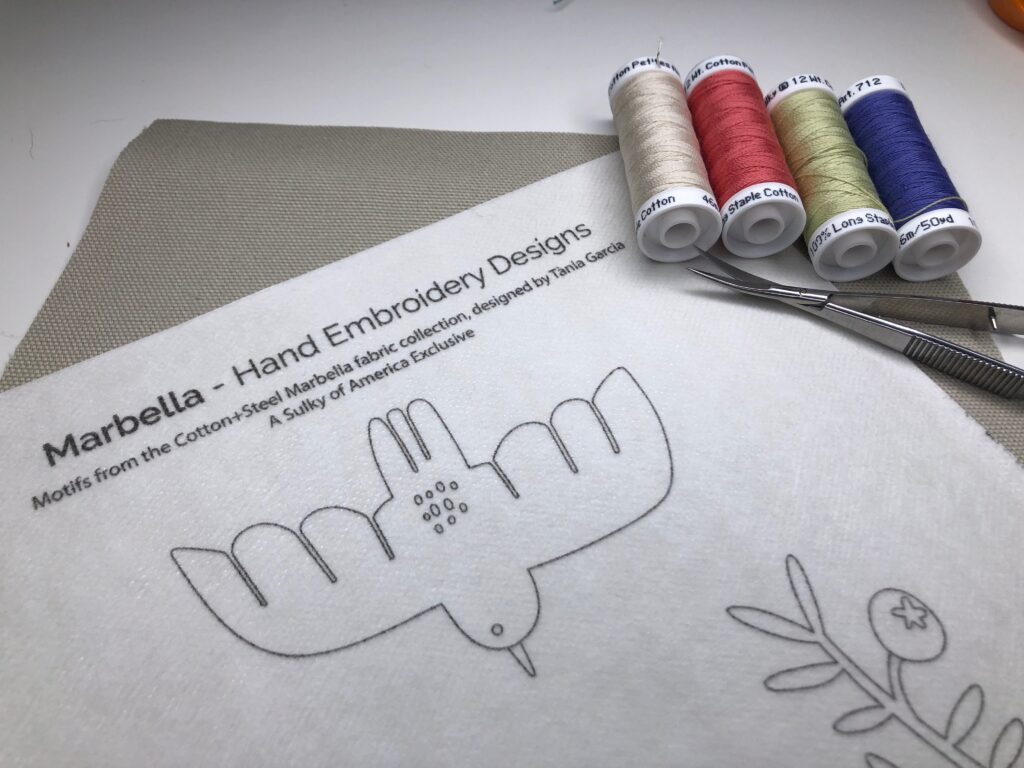 Then Ellen will take you through the steps for machine embroidery while the hand workers are busy stitching. We'll use Sulky Poly Deco Thread for embroidery and Sulky Stiffy stabilizer, included in the machine embroidery kit. You'll learn how to hoop your precut fabric and then trim after embroidery is complete, to ensure proper placement of the chosen designs.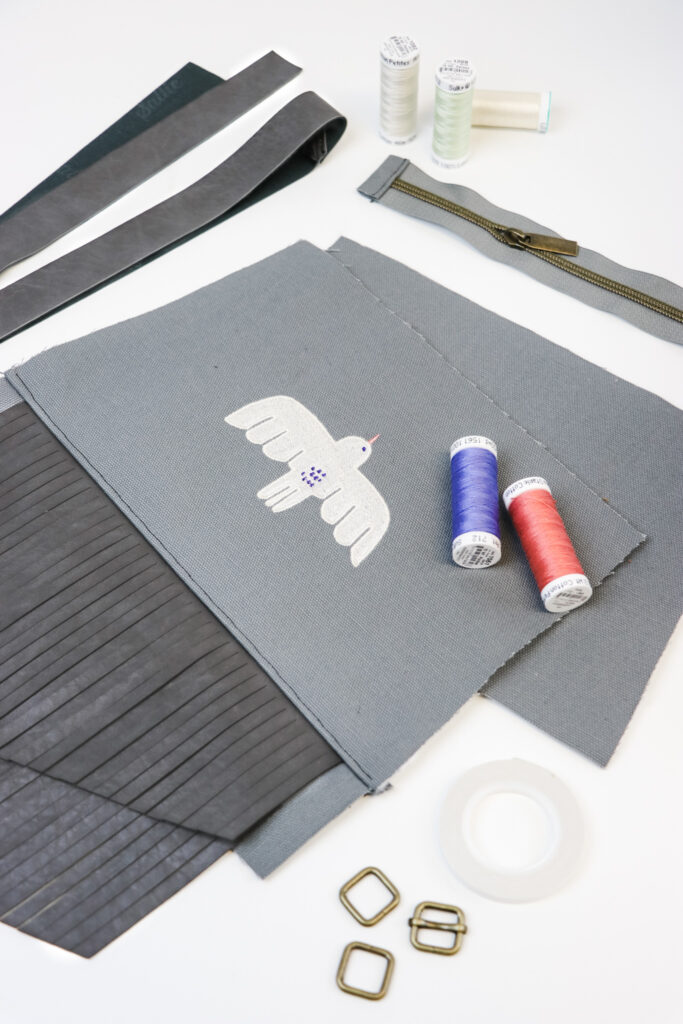 Design Options
With purchase of the sew along party (only $5.99!) you'll receive the digital Zelda pattern (a $9.99 value) AND a brand new, exclusive design collection, available for handwork or machine. The designs are motifs featured on the lining fabric, which comes in each kit. Meet Marbella | Enchanted, designed by Tània Garcia for Cotton+Steel: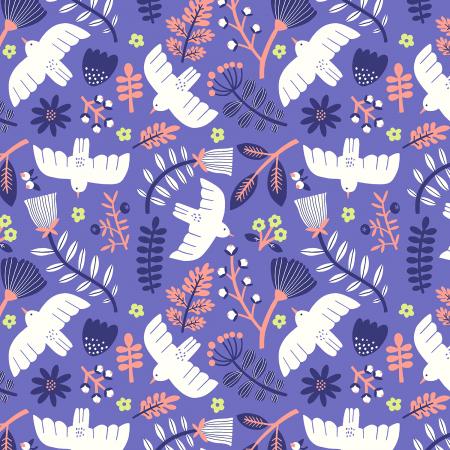 That's a $36.99 value for only $5.99! What New Year's Eve Sew Along Party will give you that kind of a deal?
Not only will you choose the type of embroidery you want to do, you also need to choose between two kit colors: charcoal or beige. Both kits will have precut pieces so we can get to the sewing faster during the party.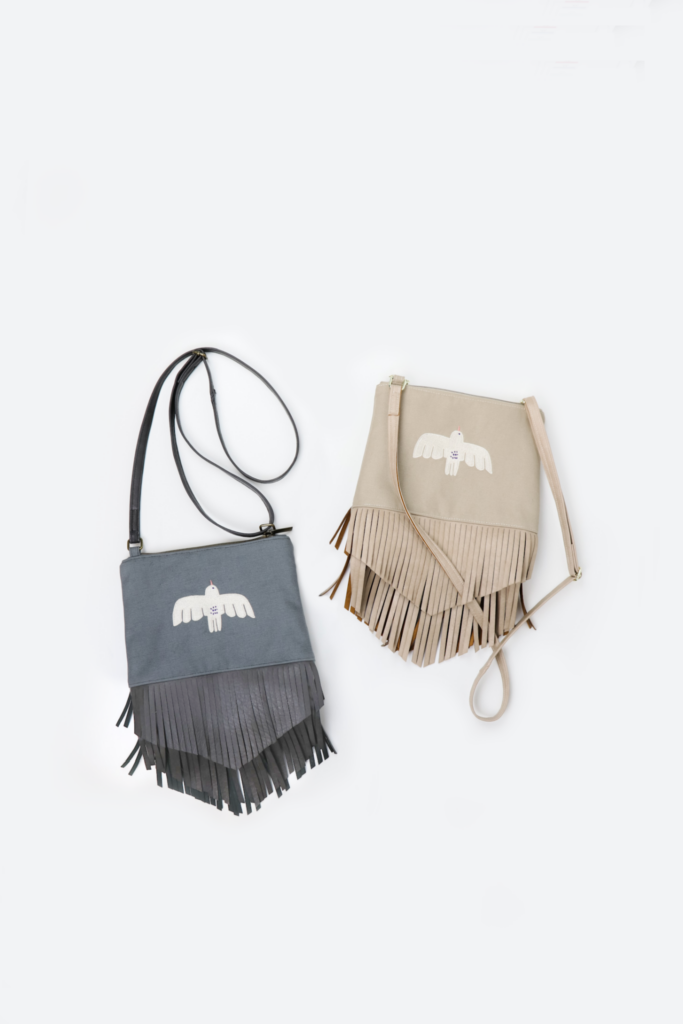 Register HERE and pay your cover charge. You'll receive the pattern and embroidery designs right away (when they're available on December 6!). Take a look at the other supplies you might need, aside from what's included in the kit, so you can be prepared to sew along with everyone on New Year's Eve.
Take note of the time zone! We'll be LIVE in Eastern time. So please adjust for your time zone! You can also join us at any time of your choice after the live event ends, but you do need to be with us LIVE if you want to participate in the live chat!
We can't wait to "see" you there, dressed in your fringe and sequins! Come with a beverage of choice to toast to 2021!