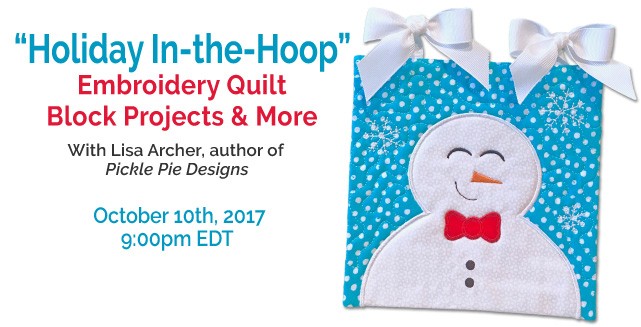 Free Webinar: Holiday In-the-Hoop
Free Webinar: Holiday In-the-Hoop
Embroidery Quilt Block Projects & More
with Lisa Archer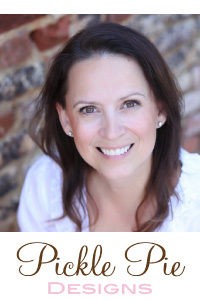 Join us for this FREE webinar: Holiday In-the-Hoop!  Lisa Archer, Owner & Creative Director of Pickle Pie Designs, will teach you how fast, fun and easy it is to make machine embroidery in-the-hoop projects. Lisa is the master when it comes to in-the-hoop projects, and she will share her tips and tricks for success.
She will explain the purpose of each step of an in-the-hoop project as she walks you through the process of making a whimsical Snowman Coaster entirely in the hoop. That's right, no machine sewing required!
 
Get the details:
Title: Holiday In-the-Hoop
Date: October 10, 2017
Time: 9:00 pm EST
Duration: 1 hour
Special Guest: Lisa Archer of Pickle Pie Designs

You will learn:
All about in-the-hoop designs
The best way to trim appliqué while it's in the hoop
How to hoop a baby bib
Tips & techniques for perfectly trimmed appliqués
How to turn our whimsical quilt blocks into 9 different projects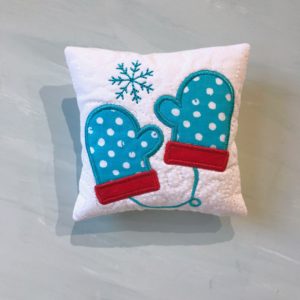 You'll Receive:
A free Snowman Quilt Block from the Baby It's Cold Outside CD Set by Pickle Pie Designs – AND a free Ducky Applique design from Lisa's book: Modern Machine Embroidery.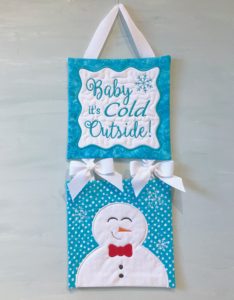 Dont forget!
Great kits and items will we be on sale following the initial webcast, for 24 hours ONLY – so be sure to check those out at www.sulky.com!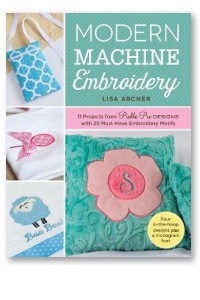 Can't make it? You can still sign up! After the initial webcast, it is available as a Start-Anytime course – meaning you can watch it at anytime at your own convenience!