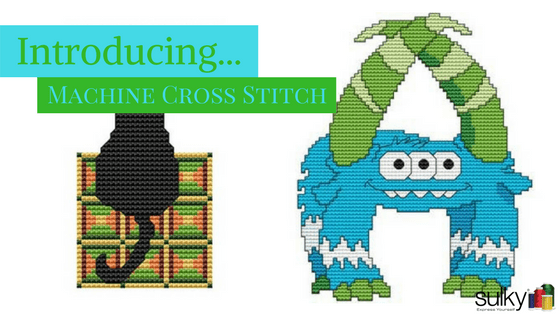 Introducing Machine Cross Stitch to the Sulky Embroidery Club!
Introducing: Machine Cross Stitch
to the Sulky Embroidery Club
Machine cross stitch gives you the unique look of counted cross stitch with the ease and versatility of machine embroidery. We have added over 100 machine cross stitch designs to the Sulky Embroidery Club from two of the most popular cross stitch designers: Marcia Manning of Lickity Stitch Designs and Ursula Michael with her famous Word Play Designs.
If you like the look of Cross Stitch designs, especially Word Play, but do not have the patience or desire to hand stitch them, then you will love these Machine Cross Stitch Designs from Ursula Michael.  Here are some of her Word Play Designs:
And for you cat lovers… you will adore Ursula's "Cats on Quilts" series:
We have also fallen in love with Marcia's monstrously cute alphabet designs:
Here are some things you need to know about these new designs:
With each design you purchase, you will receive anywhere from 5 – 12 different size/density design files. These means you do not have to pay more for the same design if different hoop sizes. All hoop sizes come with the purchase of the design.
You can treat this like any other Embroidery design and put them on lots of different fabrics. You are not limited to counted cross stitch fabrics.
When it comes to words and fine detail, Machine cross stitch is crisper and words can be read more easily. This is really noticeable in Ursula Michael's Word Play designs.
There is a tutorial that includes a free machine cross stitch design to try and gives you lots of details and hints about stitching out these fun designs. Get the Tutorial here: sulky.com/mxtutorial.zip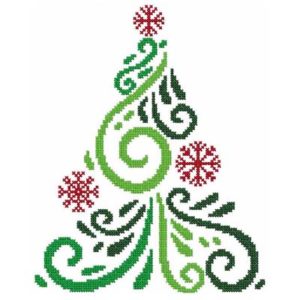 We know you will fall in love with these designs like we have! Can't wait to see what great projects you all come up with!
Happy Sewing!