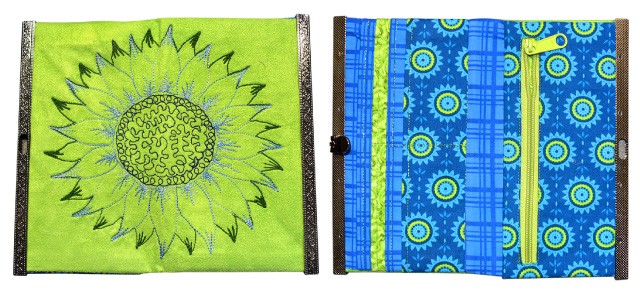 Sunflower Wallet – Make One in an Afternoon!

Pam Damour, The Decorating Diva, will show us how to make this fantastic sunflower wallet. Made of Cuddle Suede, the wallet features a metal frame closure and an exclusive wrap around embroidery design that hasn't been released yet. Co-author of the book Hold Everything: Purses, Totes and More, Pam will share her professional wallet construction techniques and inspire you to customize your wallets. After learning how to make the Sunflower Wallet, you will be able to make one in an afternoon!

Learn:
How to embroider on specialty fabrics with Sulky 12 wt. Cotton Thread
How to Topstitch with Sulky Holoshimmer™ Metallic Thread
Tips for using stabilizers for purposes other than machine embroidery
Easy buttonhole zipper insertion
How to install wallet hardware like a pro
How to make your own wallet in an afternoon!
Trouble shooting tips

Step-by-step instructions
Video instructions to watch over and over
Plus: A free wrap-around snowflake embroidery design!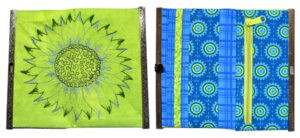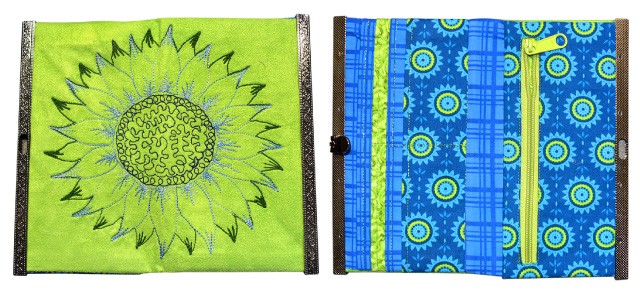 Sunflower Wallet – Wrap Around Embroidery
Featuring Special Guest | Pam Damour, The Decorating Diva
LIVE Date | October 23, 2018
LIVE Time | 2:00 pm EDT
Duration | One hour
Cost | FREE!
Can't make the live broadcast? No worries! You can register and watch at your own convenience.