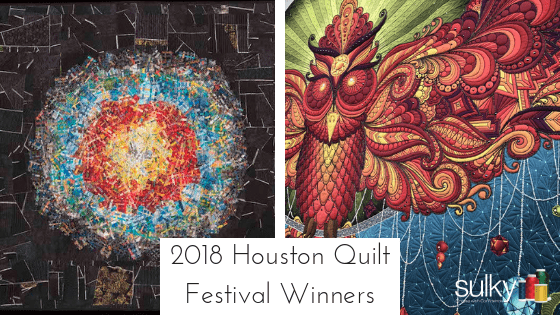 2018 Houston Quilt Festival Winners
The 2018 Houston Quilt Festival is underway and the winners of the quilt show were just announced! Drum roll, please….
Best of Show
Sponsored by Handi Quilter
Winner: Sherry Reynolds – "Eternal Beauty"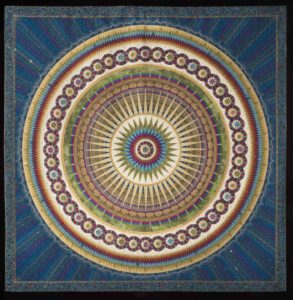 Abstract, Large
Sponsored by Elna
First Place: Eunjoo An – "A Self-Portrait in an Ancient Bronze Mirror"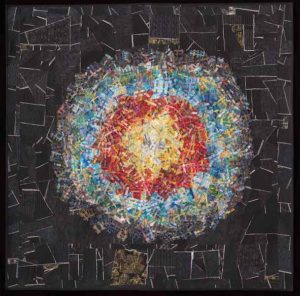 Abstract, Small
Sponsored by Benartex
First Place: Shirley Gisi – "Cool Jazz"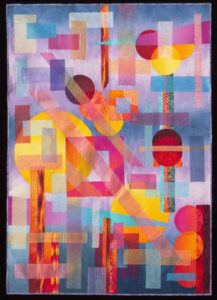 Alternative Techniques
Sponsored by Madeira Thread
First Place: Aki Sakai – "Small Happy Crazy Quilt"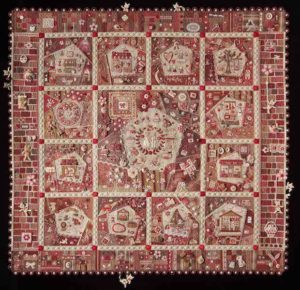 We'd like to give a special congratulations to one of our Sulky Designers, Karlee Porter, who won 3rd place in this category with her incredible quilt titled "The Royal Huntress".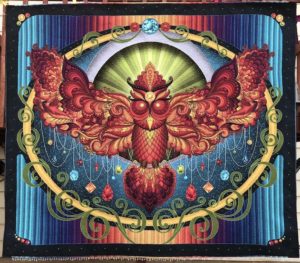 The quilt took over 450 hours to bring to life & was quilted with Sulky 40 wt. Rayon Thread and Sulky Metallic Holoshimmer Thread using her Handi Quilter Infinity. The quilt is adorned with over 2,000 crystals & beads by Swarovski, which were each hand-placed!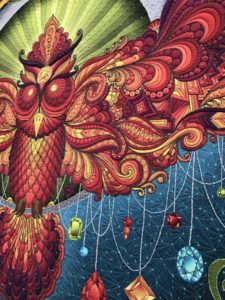 Animal Kingdom
Sponsored by eQuilter.com
First Place: Esther Tronchoni – "Jewel Beetle"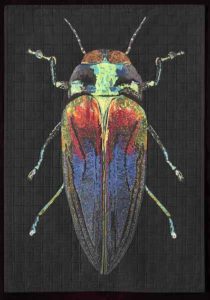 Appliqué, Large
Sponsored by EZ Quilting
First Place: Toshiko Imai – "The Days Spent with Baltimore"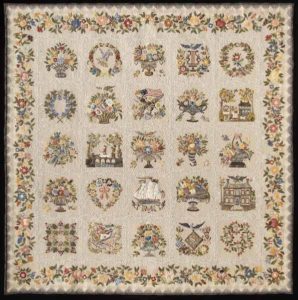 Appliqué, Small
Sponsored by World of Quilts Travel
First Place: Teresa Yielding Rawson – "Contentment: A 25th Anniversary Celebration"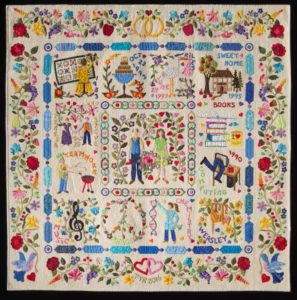 Balanced Piecing and Appliqué
Sponsored by Quilters Select
First Place: Masako Sanada – "When Everyone's Heart Blooms"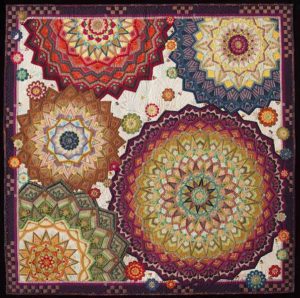 Fantasy/Whimsy
Sponsored by The International Quilt Association
First Place: Jan Hutchison – "Bringing Down the House"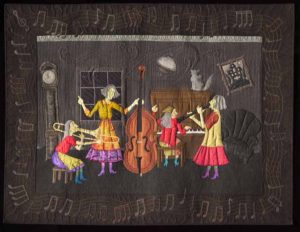 Group
Sponsored by Hobbs Bonded Fibers
First Place: Brigitte Villeneuve – "Ice Fishing Village"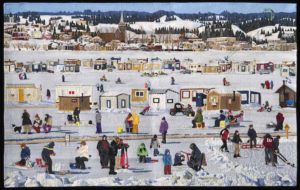 Handmade
Sponsored by Martingale & Company
First Place: Chinami Terai – "Flower Rondo"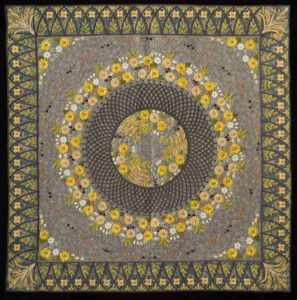 Merit Quilting, Hand
Sponsored by Flynn Quilt Frame Company
First Place: Chizuko Ito – "Song of Early Spring"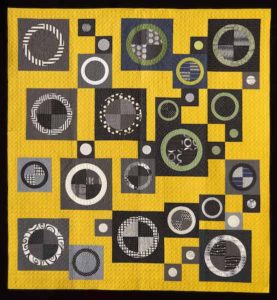 Merit Quilting, Machine – Frame
Sponsored by APQS
First Place: Bethanne Nemesh – "Into the Westward Sun"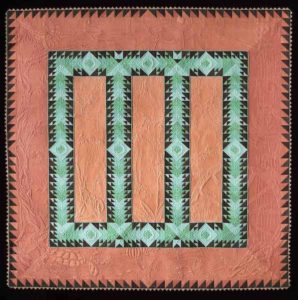 Merit Quilting, Machine – Stationary
Sponsored by BERNINA of America
First Place: Anna Orduna Pons – "Barcelona"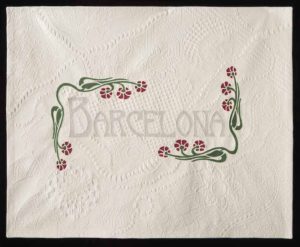 Miniature Quilts
Sponsored by TrueCut
First Place: Amy Pabst – "Streak of Lightning"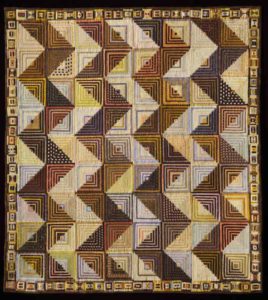 Miniature, Art
Sponsored by Janome America
First Place: Barbara McKie – "Eastern Blue Bird"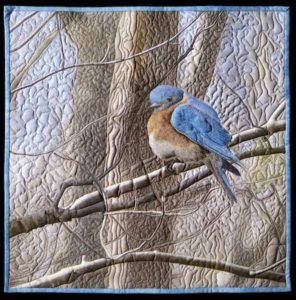 Naturescape
Sponsored by Mountain Mist
First Place: Cheryl Quesnell – "Sunset Serenity"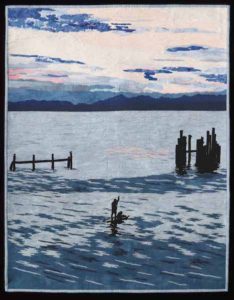 Painted Surface
Sponsored by TheQuiltShow.com
First Place: Kimberly Lacy – "Copper Enamel Ammonite"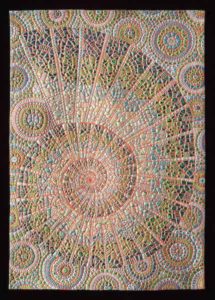 People, Portraits, and Figures
Sponsored by The Grace Company, Fine Quilting Frames
First Place: Heidi Proffetty – "Is She Ready Yet?"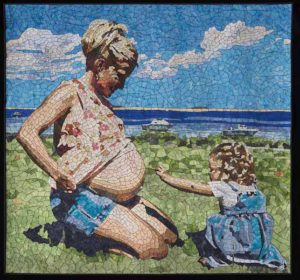 Pictorial
Sponsored by AccuQuilt
First Place: Ana Maria – "Pisando Fuerte"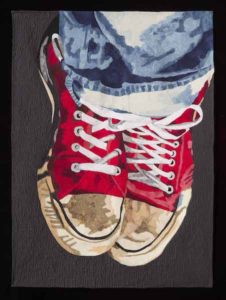 Pieced, Large
Sponsored by From Marti Michell
First Place: Lynda Lynn – "Monreale and Mom"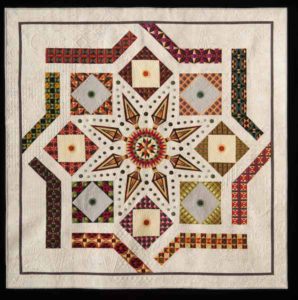 Pieced, Small
Sponsored by Tin Lizzie 18
First Place: Amy Pabst – "Chenault"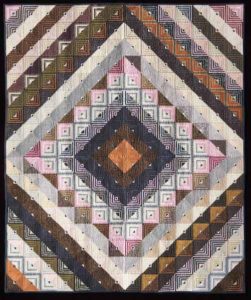 Surface Design
Sponsored by Sew Steady
First Place: Peggy Brown – "Lost in the Sun"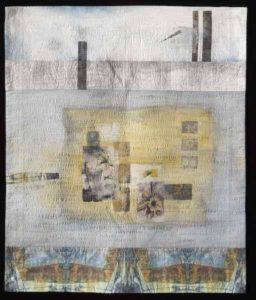 Congratulations to everyone who entered!  If you'd like to see all the winning quilts, click here. 
And if you're at the show, stop by and see us at booth 1147! 🙂