Free-Motion Maple Leaf Embroidery + a Free Project for Fall
Give this Free-Motion Maple Leaf Embroidery a Try!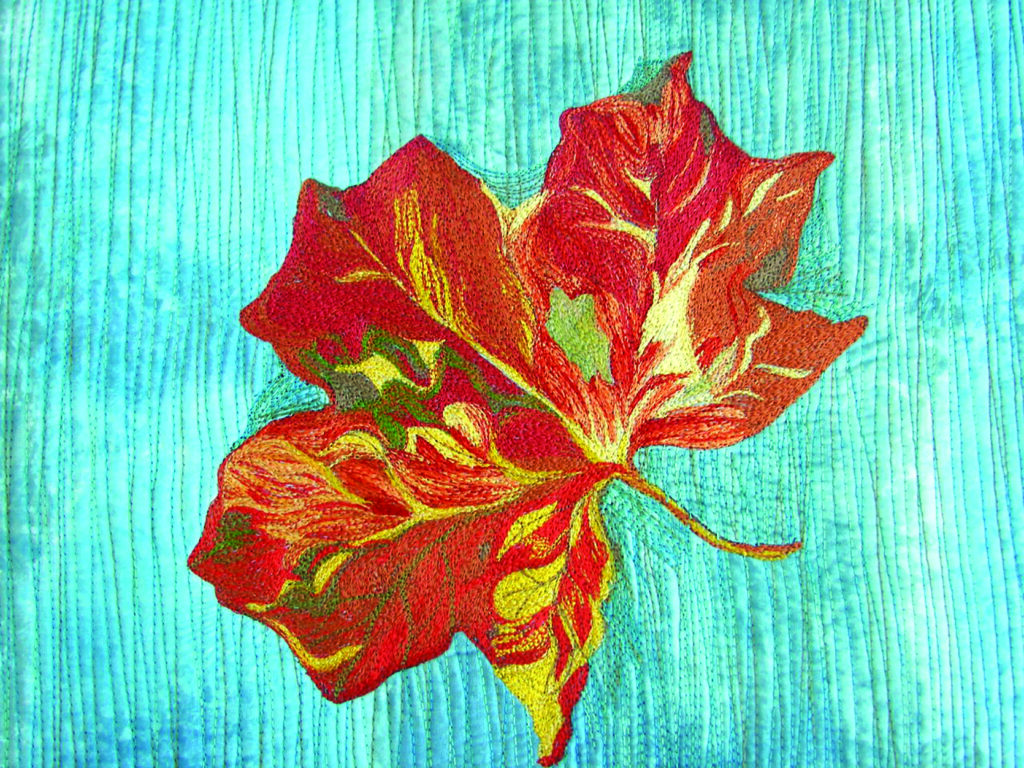 Is it a free-motion maple leaf or a thread painted maple leaf? Sulky uses these terms somewhat interchangeably. However, thread painting is a more detailed representation of the work. Notice the layers of colors and shading put into this maple leaf, using only thread!  It is done by free-motion stitching, but the technique really is thread painting.
You can learn both techniques with this free project. Plus, you'll thread-sketch a free-motion maple leaf that's as pretty from the fabric front as the fabric back. Switch the bobbin thread color each time you switch thread colors to make the project reversible.

This work of art can hang on your wall or become part of a pillow or table runner project. What will YOU stitch it onto to complement your fall decor?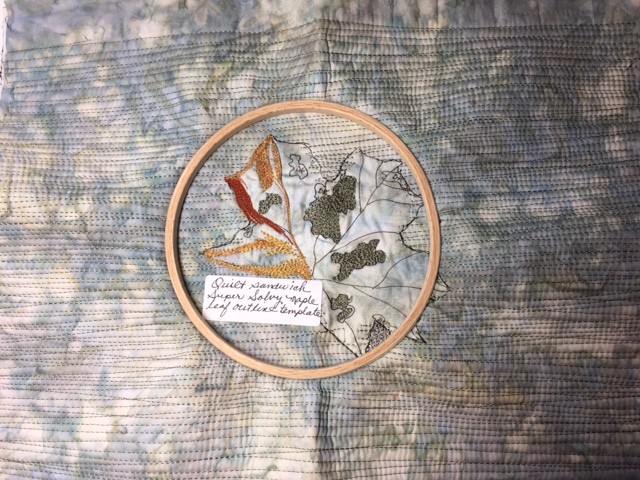 However you decide to display it, you're sure to hone your free-motion (and thread painting!) skills with the shading and fill techniques, presented by the uber talented Chris Eichner.
Chris Eichner has been teaching thread painting since 2008, winning awards for her art quilts, which are mainly landscapes and still life. She has also taught workshops at John C Campbell Folk School, Brasstown, North Carolina, Quilt Symposiums, on cruise ship Royal Caribbean, quilt shops and quilt guilds.
Sewing has been a passion of hers since childhood, creating clothes for children and adults and a line of wearable art at a well known Boutique in Jupiter, Florida. These creations, comprised of hand-dyed and painted silk from famous artists, were sewn into a new yardage combining many color values. Then they were made into wearable art using Vogue patterns.
"A day without thread painting is a like a day without sunshine," says Chris. She loves teaching and has recently begun painting on fabric, then teaching free-motion embroidery techniques to further embellish the subject. She has recently decided to create commissioned pieces and sell her art quilts.
Download the free project from to receive all the instructions you need to start stitching.