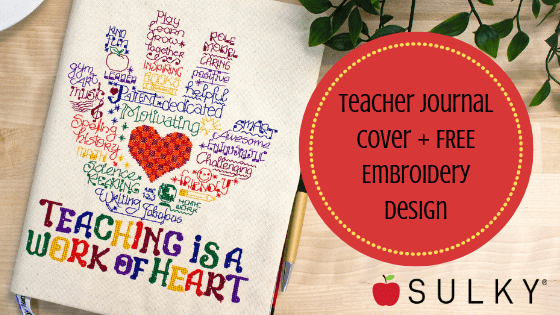 Machine Embroidered Teacher Journal Cover
Machine Embroidered Teacher Journal
by Ellen Osten
Surely you know a teacher starting school again (or for the first time) this fall who needs a machine embroidered teacher journal cover. Whether your kiddos or grandkids are starting school with a new teacher or your friends or neighbors are teachers themselves, this machine embroidered journal cover is a must-make! It's perfect for school teachers, music teachers or just about any kind of teacher.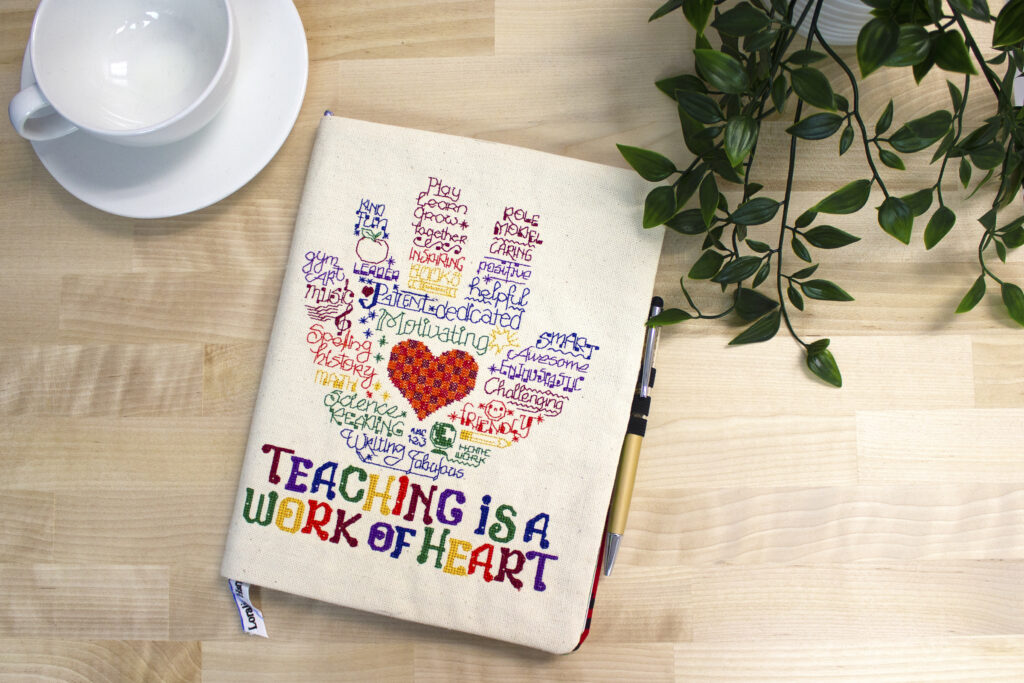 Traditionally, teachers were gifted a nice shiny apple on the first day of school. This practice began in the 1700s, when teachers were actually paid by families in apples (or potatoes) for their work. Now the apple is an image most people associate with teachers, whether we continue to gift them or not.
While most teachers would probably prefer extra school supplies (or a raise, amirite?) instead of an apple, a back-to-school gift is a way to say thank you even before the year in underway.
Journal Cover Project Details
This machine embroidered teacher journal cover features fabric pockets and a bookmark, made in either ribbon or the fabric selvedge.
The embroidery is a cross-stitch style design by Ursula Michael, digitized by Marcia Manning. The design is created with eight thread colors, conveniently packaged into a bundle (buy it here!) that also includes a bonus spool of black rayon and white bobbin thread. All you need is some fabric, stabilizer and a new Organ embroidery needle, and you're on your way to creating this great gift.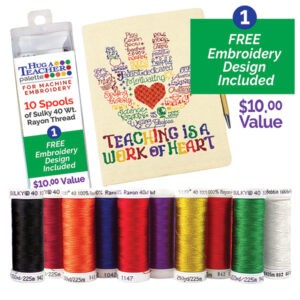 Use canvas fabric for the outer cover for durability as well as to mimic Aida cloth, used traditionally for cross-stitch handwork. A neutral color works best to showcase all the threads in the design, so save your fun cotton prints for the lining and pockets. Perhaps an apple print or other rainbow print fabric is in your stash?
Find the full instructions, design and color chart, thread kit, and supply list here. 
The design is free, along with the project instructions. Download it today and grab the thread kit while supplies last!