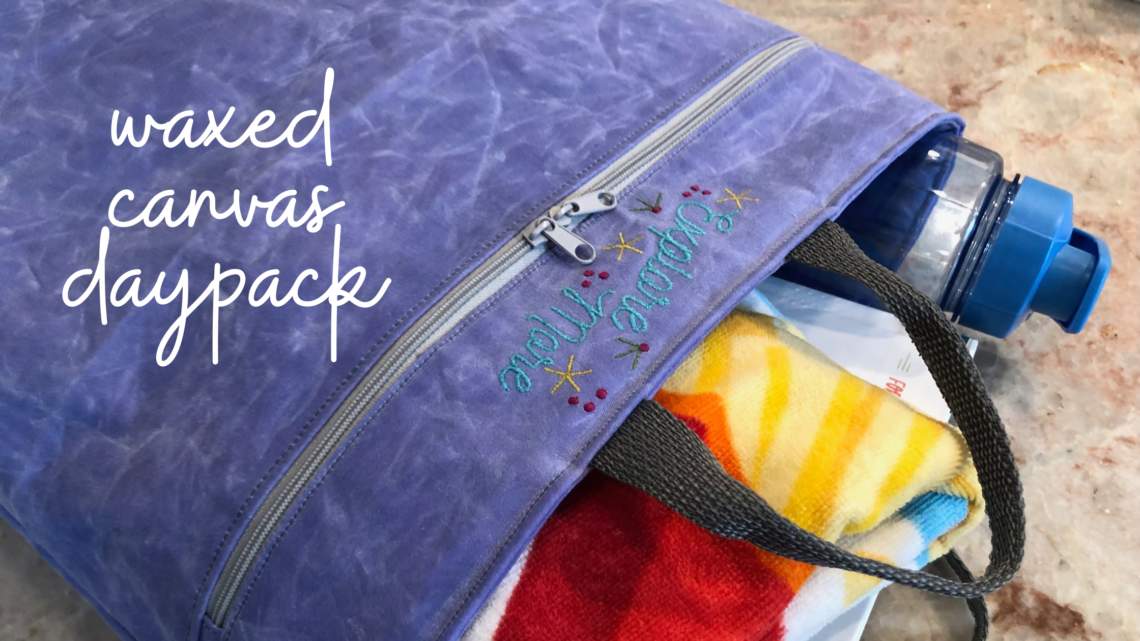 Explore More Daypack with Waxed Canvas & Machine Embroidery
Explore More Daypack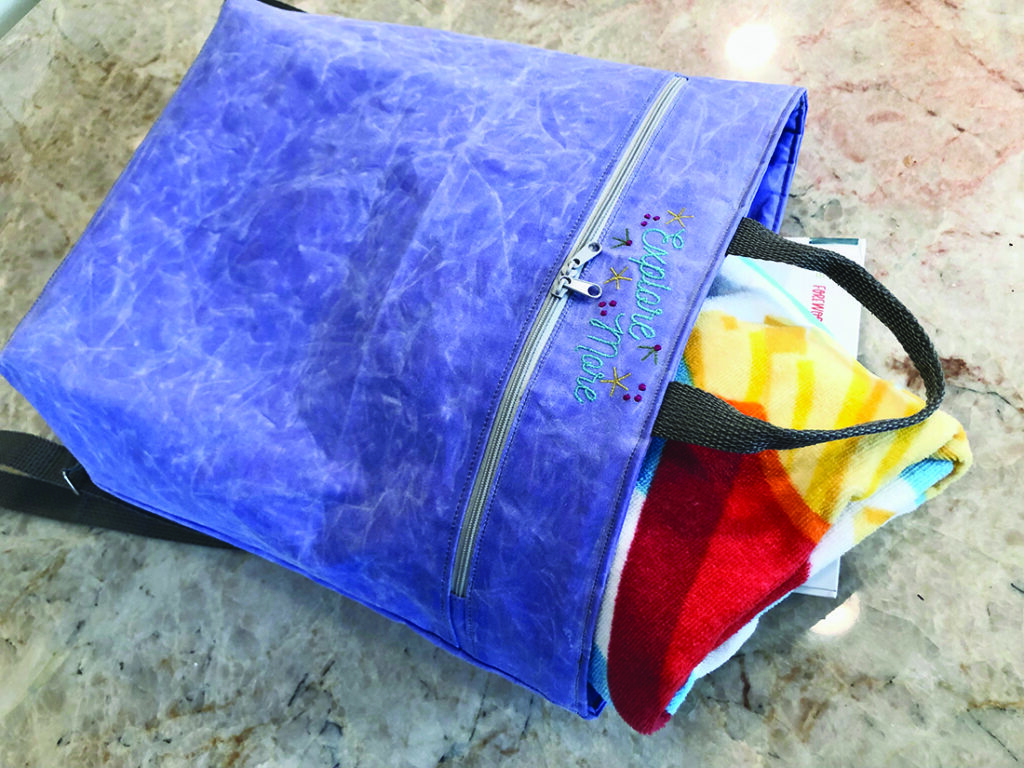 Create a waxed canvas daypack with a zippered front pocket that's water-resistant and durable. This bag is great for a day on the boat, at the beach or taking a hike. Waxed canvas has a few challenges to overcome when sewing, but nothing that isn't fixed with the right thread, needles and notions. Plus, it's easily embellished with machine embroidery, adding fun personalization and a pop of color to the project.
DAYPACK SUPPLIES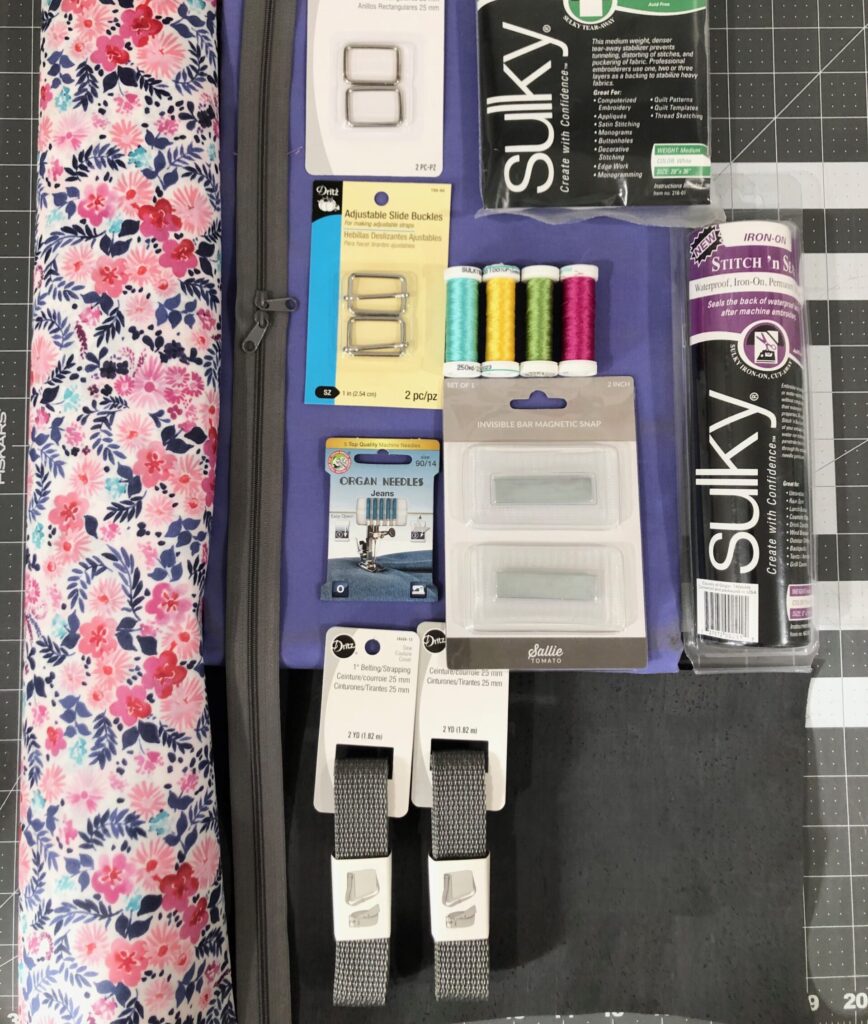 60"-wide waxed canvas (outer fabric; amount according to pattern guidesheet)
54"-wide laminated cotton or oilcloth (lining; amount according to pattern guidesheet)
44"-wide sew-in fleece interlining (amount according to pattern guidesheet)
20"-wide heavyweight craft stabilizer (such as Craf-Tex; amount according to pattern guidesheet)
Poly Deco™ Thread (for construction& embroidery)
Organ™ Needles: size 90/14 Top Stitch or Jeans
 1"-wide nylon or cotton webbing (amount according to pattern guidesheet)
Double-slide polyester or faux metal zipper (at least 15" long)
(2) 1"-wide rectangle rings
(2) 1-wide adjustable slide buckles
Invisible magnetic bar (alternatively, use a magnetic snap)
Machine embroidery design (measuring approximately 2" H x 4 1/2" W; featured design is Explore More designed by Swoodson Says for Sulky)
Removable fabric marker or chalk
Nonstick pressing sheet or press cloth
1/4"-wide double-sided basting tape (optional)
Seam roller (optional)
Hand sewing needle (optional)
WAXED CANVAS STITCHING TIPS
Waxed canvas shows every wrinkle, crease and fold. This is the appeal of waxed canvas, so don't worry about it! The distressed look is what gives this fabric its charm. It also has a semi-translucent property, so the lining fabric is slightly seen underneath. To add to the design, choose a fun print that accentuates the embroidery embellishment.
Resist the urge to iron it, as the wax could transfer to the iron. If you MUST iron, use a press cloth and a low iron temperature. It's recommended to finger-press everything and/or use a seam roller to press seams and edges.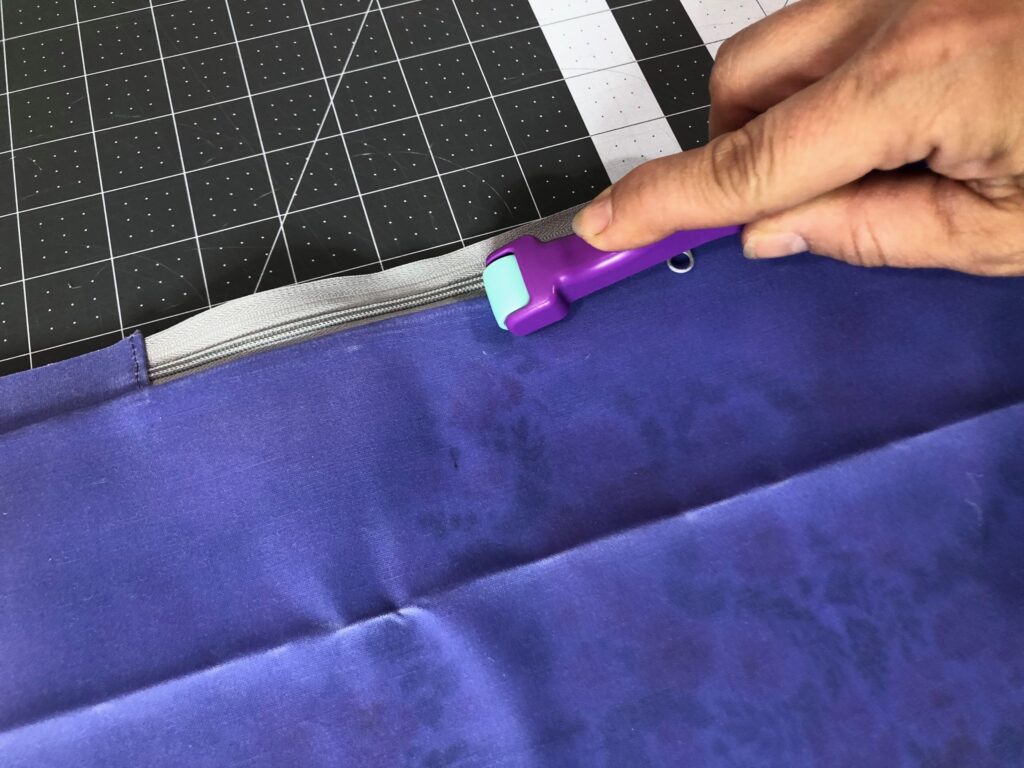 Pin holes and needle holes along ripped seams will show on the waxed canvas, so use Wonder Clips or binder clips to secure seams for sewing. If a pin or needle hole is unavoidable, scratch it a bit with your fingernail. This will "mark" the fabric and conceal the hole slightly.
Do not machine wash waxed canvas. Only spot-clean if necessary.
ABOUT LAMINATED COTTON
Laminated cotton and oilcloth have water-resistant properties that make the fabrics easy to clean and maintain. However, both fabrics cannot withstand the heat of an iron, so always finger-press or use a seam roller during construction.
DAYPACK PATTERN PARTICULARS
The waxed canvas Explore More Daypack pattern featured a dual-sided zippered front pocket, with machine embroidery along the pocket upper-edge piece. The Explore More Machine Embroidery Design fits perfectly along that piece! Alternatively, place the embroidery embellishment on the lower pocket piece, and use a larger design. Also, the pocket is fully lined and offers more storage for damp or dirty items, such as a dog leash, swimwear and more.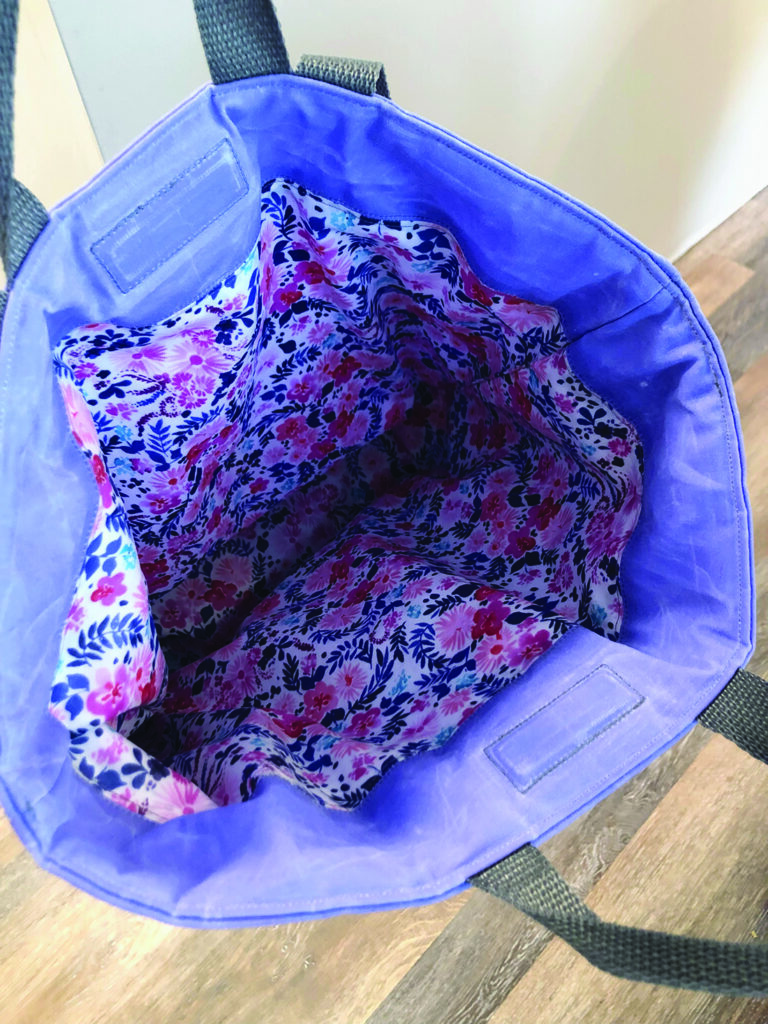 Plus, fleece interlining provides structure and support for the bag and hardware.
Also, the daypack bag itself it also fully lined with either laminated cotton or oilcloth, making it easy to clean. Instead of laundering, simply wipe with a damp cloth and let dry. The large interior fits library books, a beach towel, water bottle and more! The upper edge closes with a strong magnetic bar that helps protect the contents.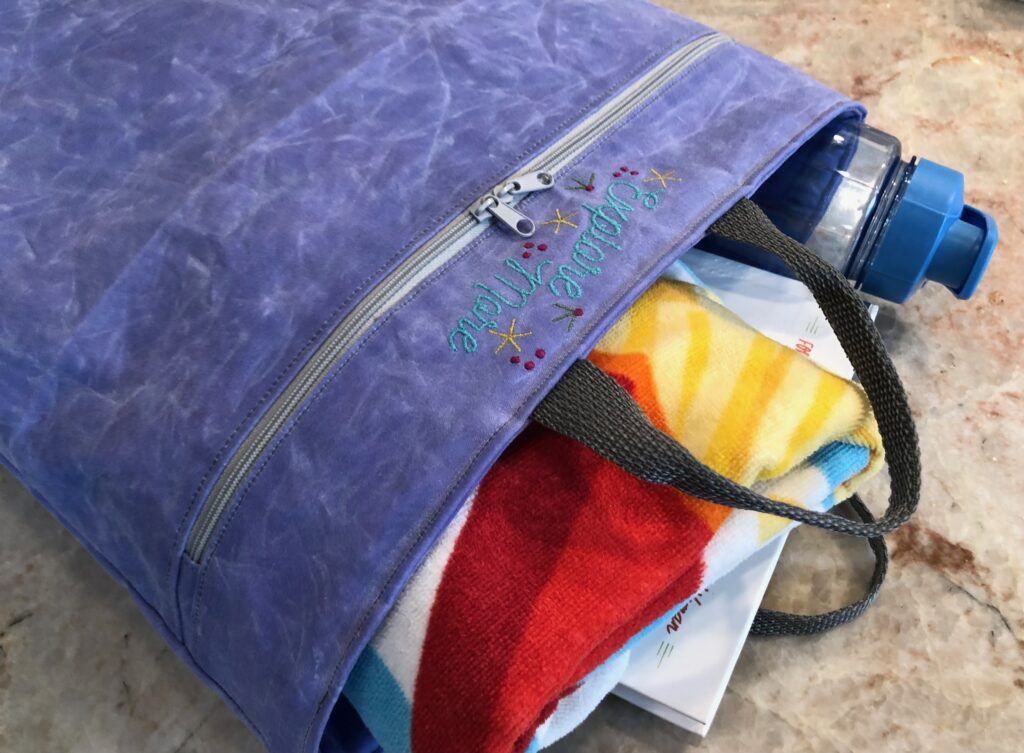 The featured daypack showcases cork fabric as the rectangular base. However, the pattern directs you to use waxed canvas for the base. Either fabric works, so choose your own adventure. The cork fabric was used to provide extra durability and a contrasting color, tying in the strap and handle color into the bag design.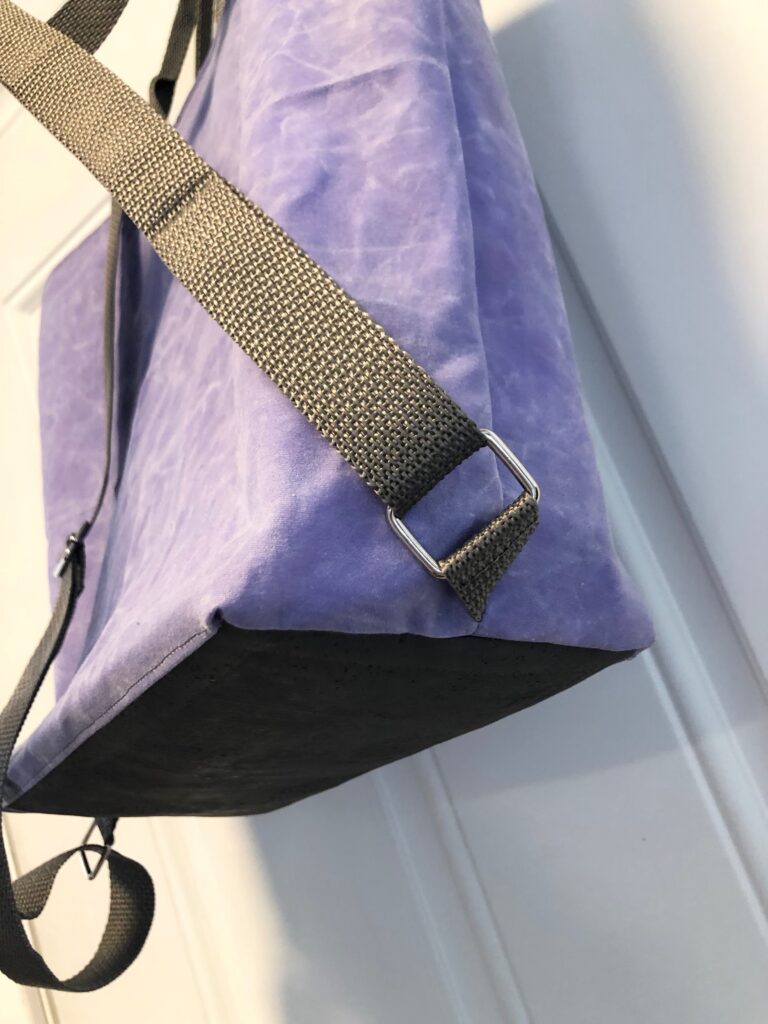 The finished waxed canvas daypack size is 14⅞" high x 12¼" wide x 5" deep. The backpack straps are fully adjustable with the help of side buckles and the handles provide a secondary carrying option.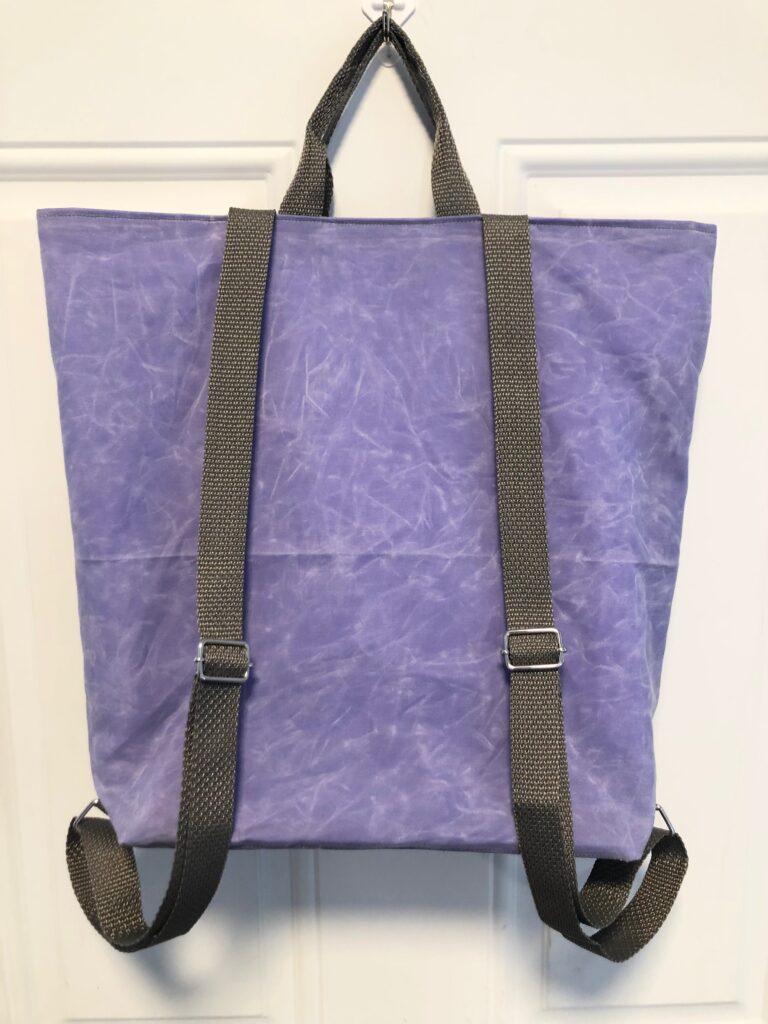 Grab the pattern and create your own waxed canvas Explore More Daypack! BUY NOW>