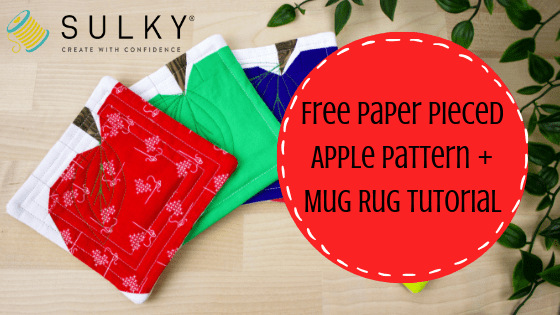 Paper Pieced Apple Mug Rug
Paper Pieced Apple Mug Rug
by Vicki Holloway
Create a paper pieced apple mug rug to gift to a new teacher. Or make a set of four using coordinating apple-print fabrics as a hostess gift.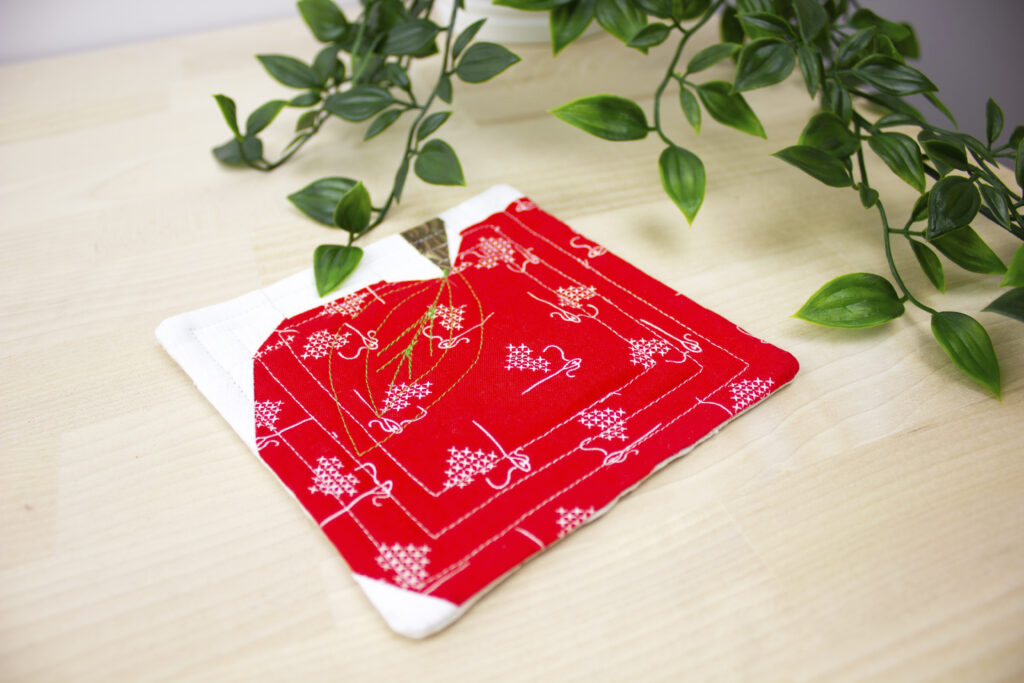 Size: 5″ square
SUPPLIES


Foundation Paper Piecing
Print the Paper Pieced Apple Mug Rug foundation paper piecing pattern onto a sheet of Sulky Paper Solvy.
Foundation paper piece each unit of the block as numbered on the paper pattern. Assemble the top row units in this order: E-A-D-C. Then stitch the row to the larger B unit to complete the apple.
Tear away as much Paper Solvy as possible. Rinse away any remaining; let dry. Press the paper Pieced Apple block from the wrong side.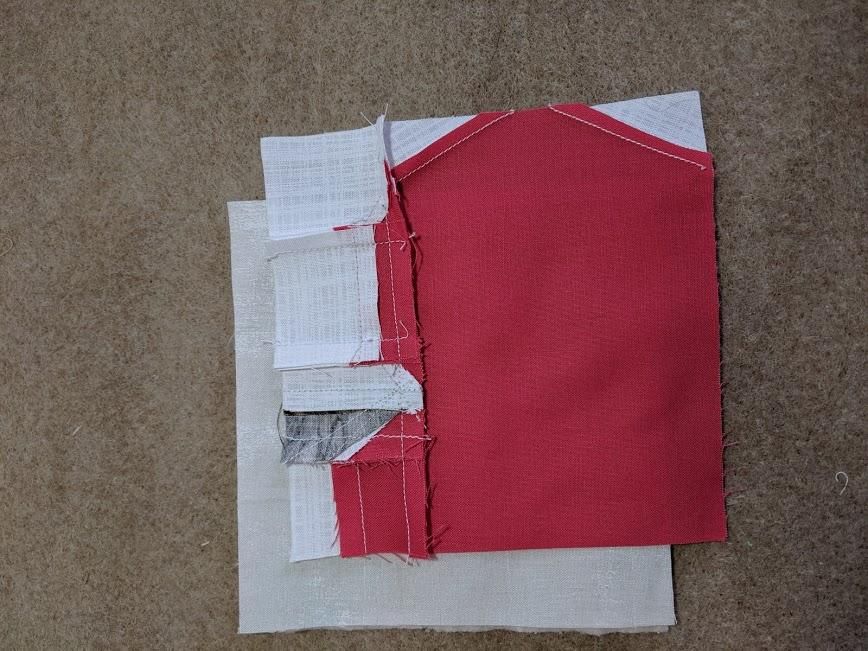 Paper Pieced Apple – Construction
Place the batting square on a flat work surface. Then place the backing fabric right side up over the batting. Position the Apple block wrong side up on the backing.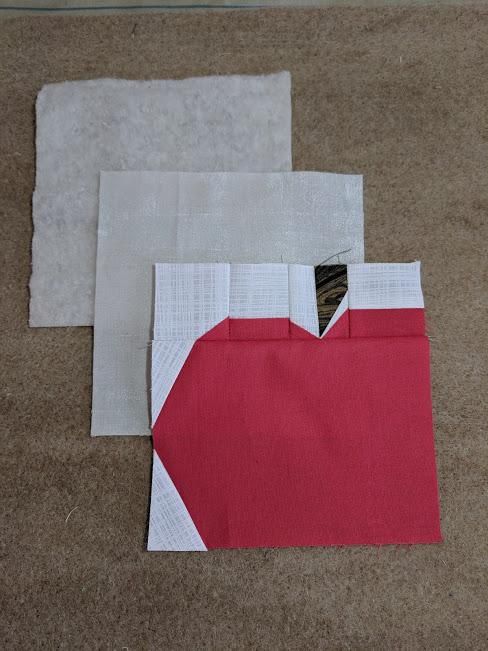 Stitch the perimeter, using a 1/2″ seam allowance and leaving a 2″ opening along one edge for turning.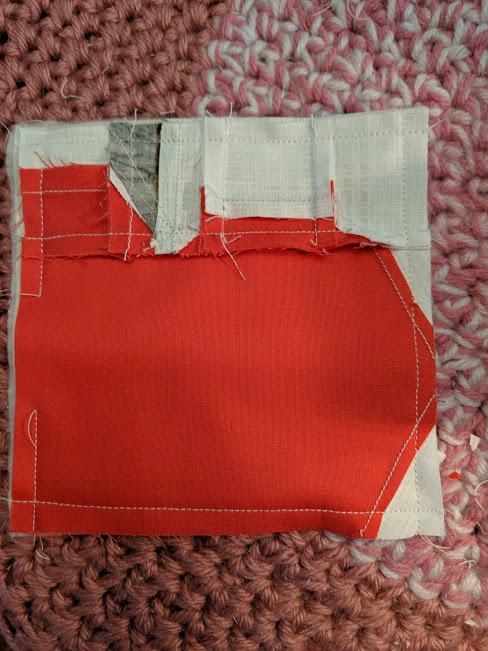 TIP: Place the opening for turning along an edge that has minimal piecing.
Trim the corners to reduce bulk at the 90° intersection of seams.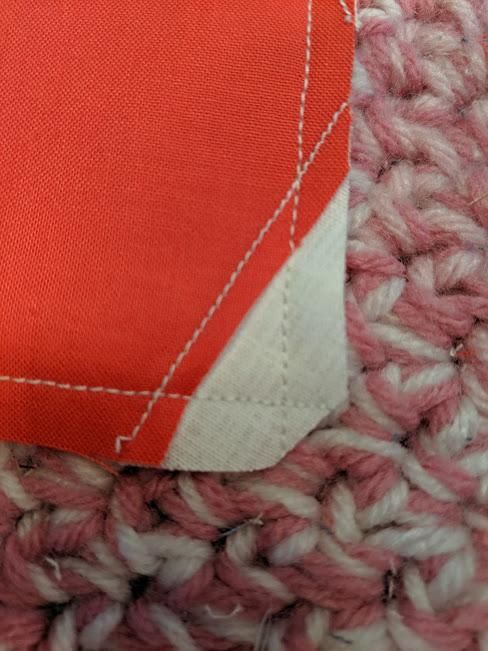 Turn the mug rig right side out. Finger-press the opening seam allowances so they are inside the mug rug layers.
Press the mug rug lightly.
Paper Pieced Apple – Quilting
Topstitch the mug rug 1/2″ from the perimeter. End the stitching 1/2″ from each corner, pivot, rotate the work and continue stitching. Choose a thread color that matches or contrasts the mug rug background fabric for the topstitching.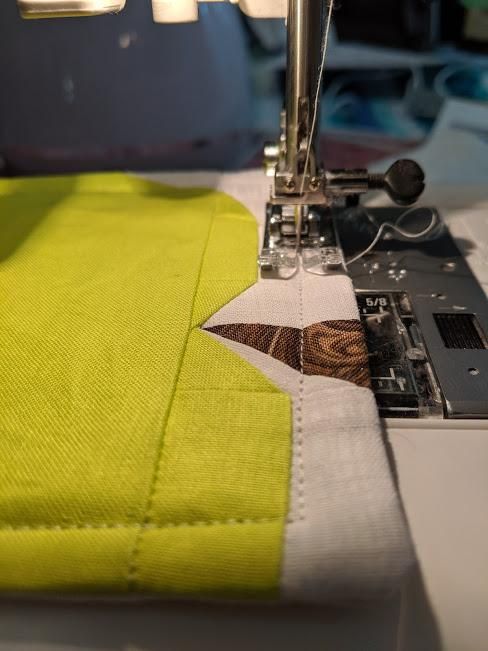 Choose a green thread color to free-motion quilt leaves along the apple upper edge. Thread the needle and bobbin with matching thread.
Draw the leaves onto a sheet of Paper Solvy. Experiment by drawing larger or smaller leaves, as desired. Place the Paper Solvy over the Apple to audition placement until satisfied.
Pin the Paper Solvy leaf template in place. Or use a light spray of KK 2000.
Set the machine for free-motion stitching by dropping the feed dogs. Then stitch along the leaves through the Paper Solvy and Paper Pieced Apple Mug Rug using a straight stitch. If desired, set the machine for a double- or triple straight stitch for more or less definition.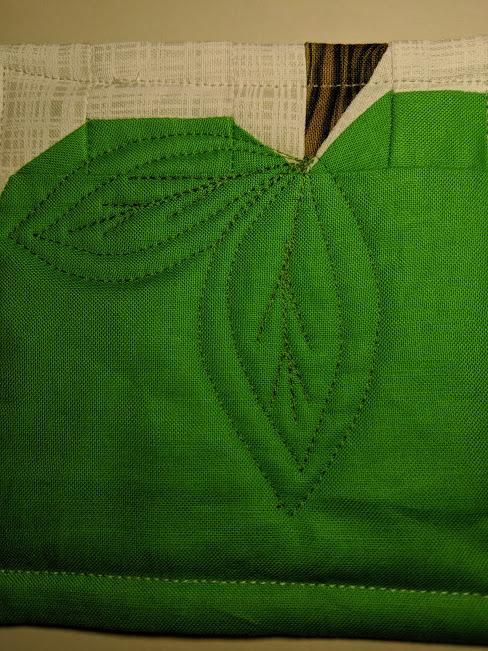 Alternatively, or in addition to the leaves, quilt an allover design, straight lines or echoing squares to make the mug rug your own.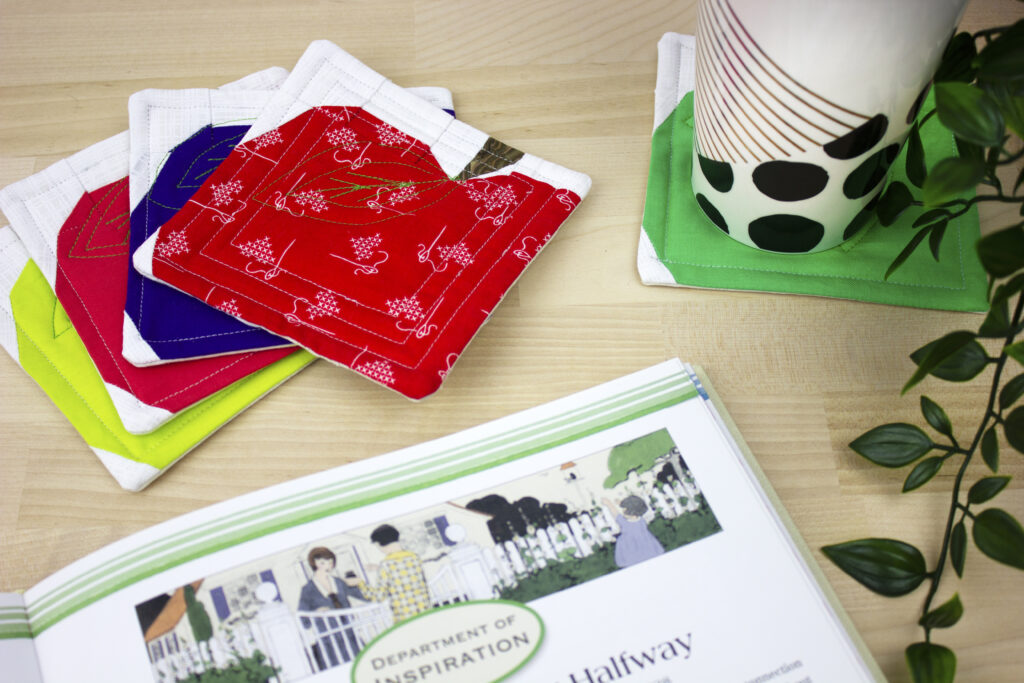 Pattern and instructions by Vicki Hollloway.  Find her on Facebook and Instagram!