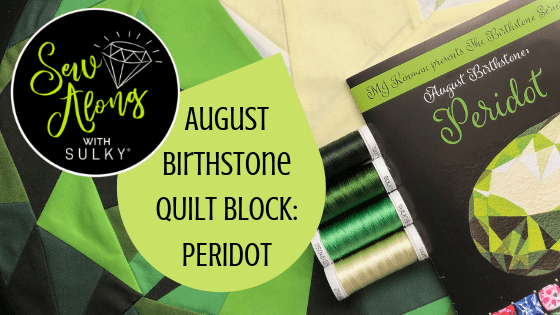 August Birthstone Sew Along: Peridot Piecing & Sewing Curves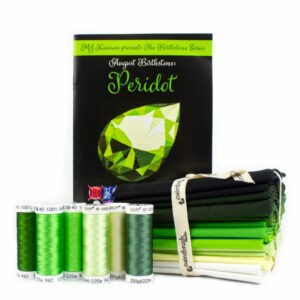 The August Birthstone Sew Along might be my favorite installment so far! This Peridot block by MJ Kinman is not only pretty, but it also is a great lesson in sewing curves. There were many, so I was able to experiment with a few different techniques to see which one was best for this project.
To join in on the August Birthstone Sew Along, you can purchase the fabric bundle, the pattern, the thread palette, or the bundle that includes all of the aforementioned items. Let's get started.
CUTTING–LOTS OF CUTTING
First off, a rotary cutting system is a MUST for the August Birthstone block. You will not get the nice rounded corner edges with a pair of scissors unless you take great care, which you may be willing to do. I however, welcomed the swiftness that my rotary blade offered. The first step is to cut the freezer paper pattern apart and organize the pieces by naming convention.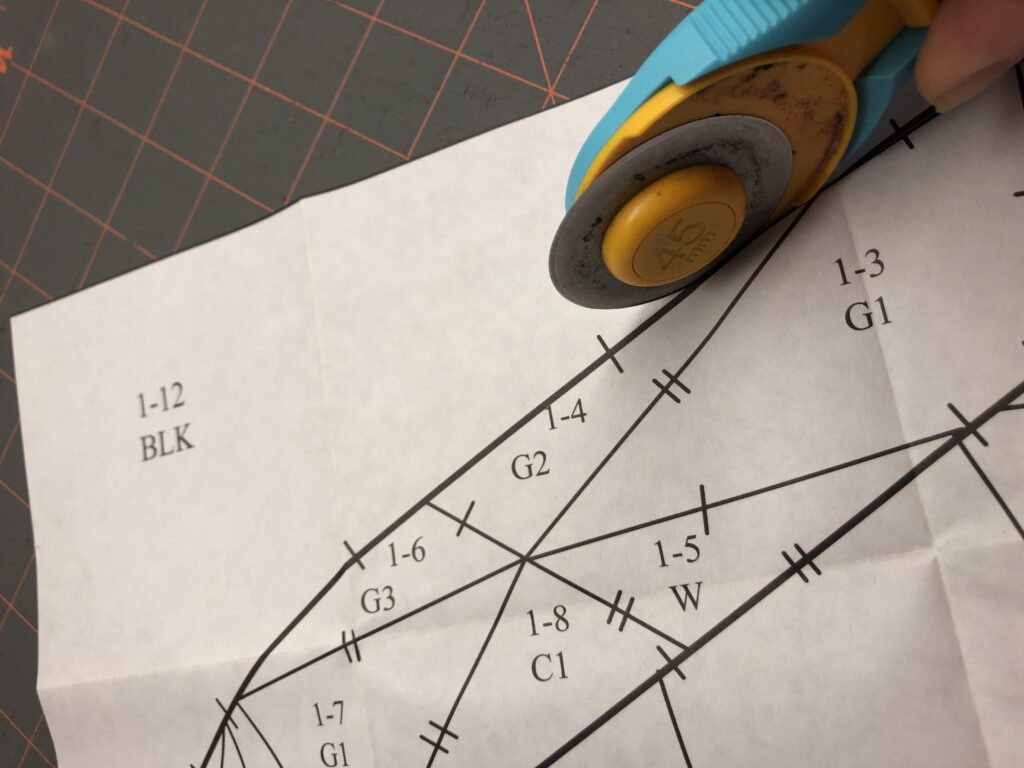 Then, we fuse the corresponding pieces to each fabric print. It's very important to understand which fabric color goes where. There are a LOT of fabrics for this one.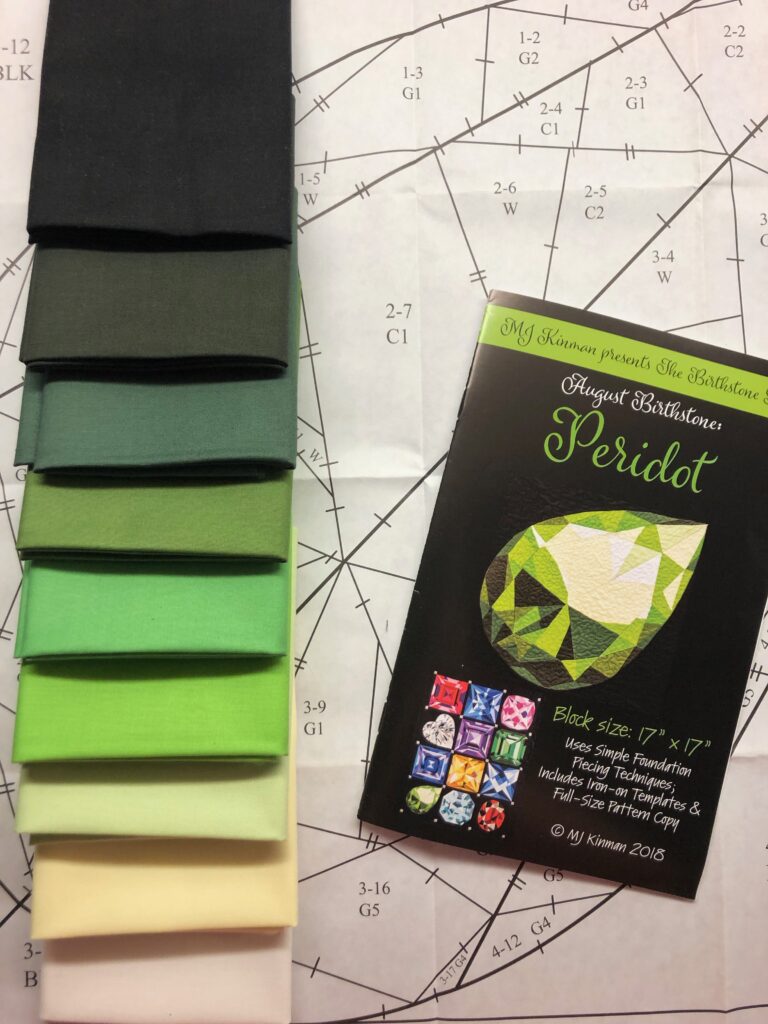 Then it's time for more cutting. Don't forget to add seam allowances. You can draw these in (on the curved pieces especially) using chalk or other fabric marking pen. Or use a ruler and rest the rotary blade against it as you follow the curved lines. Be sure to keep moving the ruler as you go to avoid cutting into the paper or cutting off the much needed seam allowance.
ASSEMBLY
Once everything is cut, take inventory. Make sure you have each piece by placing it over the paper key. I find that using a Daylight Wafer 2 lightbox is super helpful during this process. Plus, I love any excuse to use my awesome lightbox! If you're missing any piece, double-check your work space and find it (or recut it if needed, using the key as a guide). I like to use Sulky Paper Solvy as a substitute for the freezer paper if needed. Keep in mind, though, that this piece will not be fusible as you work on the block. Use a bit of KK 2000 if needed to adhere it to the fabric right side and continue on!
CURVES
When you get to a concave or convex piece, pin only one edge to the larger piece (or section), matching the pattern markings.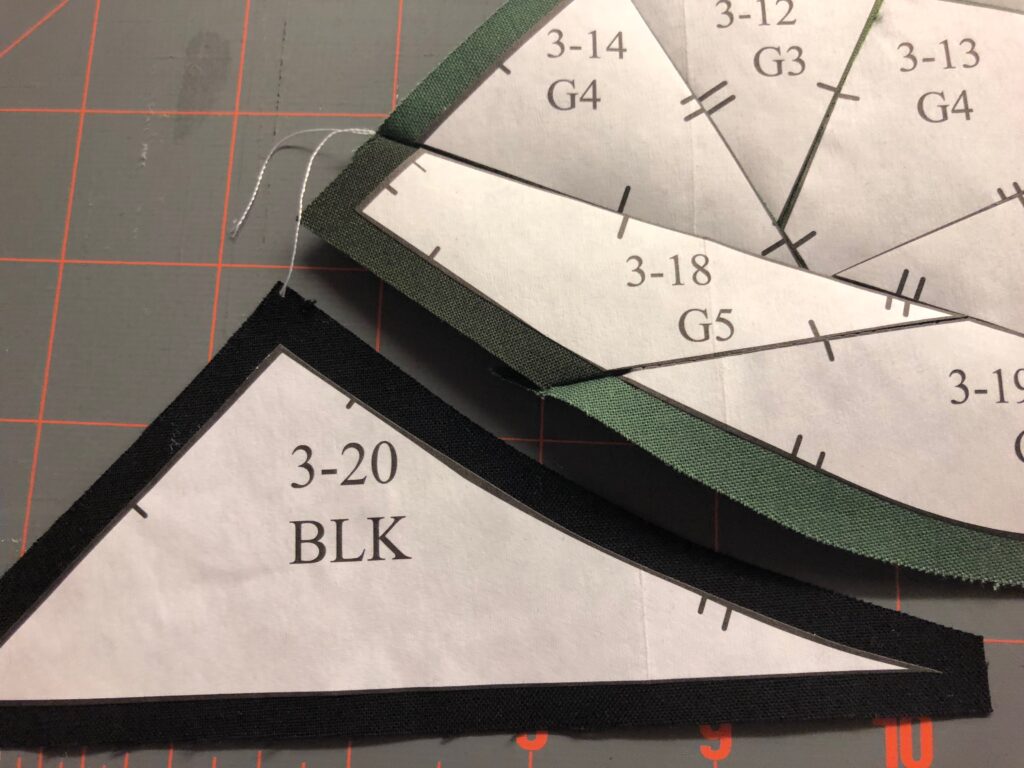 Begin sewing along the pinned edge, manipulating the piece to align the seam allowances as you sew. I used a 1/4″ presser foot with markings to easily see my 1/4″ seam allowance at all times. Do not stretch the fabric as you sew. The curves are a bit on the bias and that fabric edge will want to stretch, even if just a tiny bit. Resist! If you have to do a lot of stopping and starting along the curved edge to reposition the edges to align, it'll be worth it.
My first finished curved piece turned out great! Look how the pattern markings are perfectly aligned along the curved edge. Phew!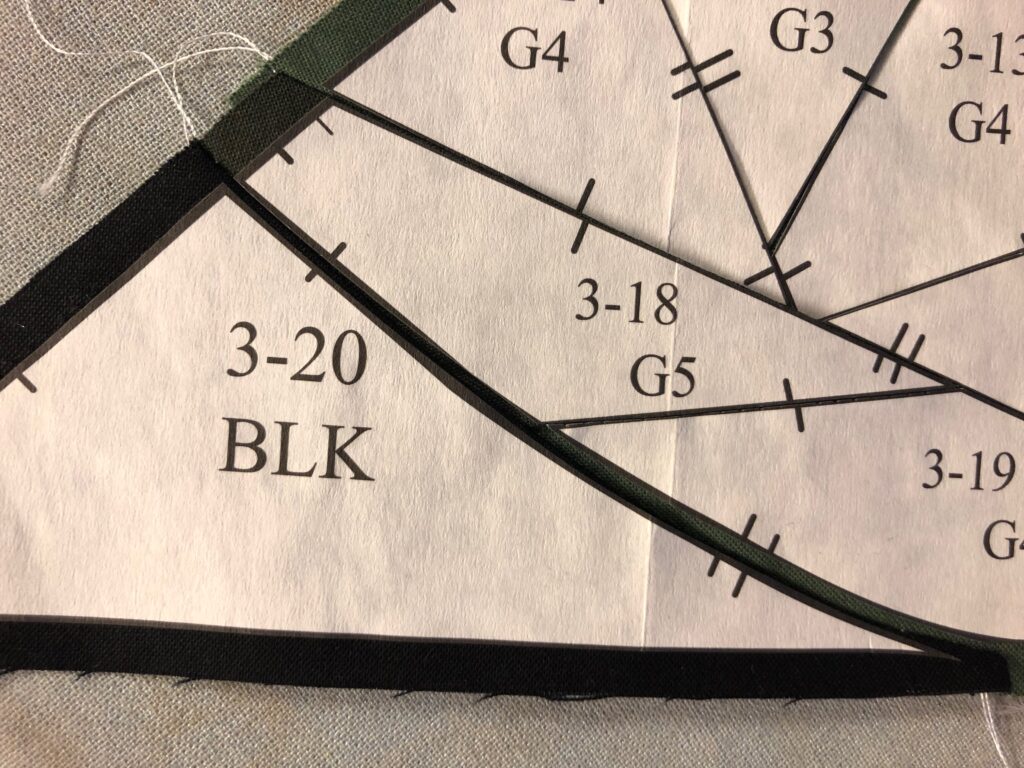 FINISHING
Continue sewing, making sure to press each seam in the direction it wants to go. I tried pressing toward the darkest fabric each time, and there are some sections that just want (or DEMAND) to go in a particular direction. Don't mess with nature and just go with it.
I love how it turned out.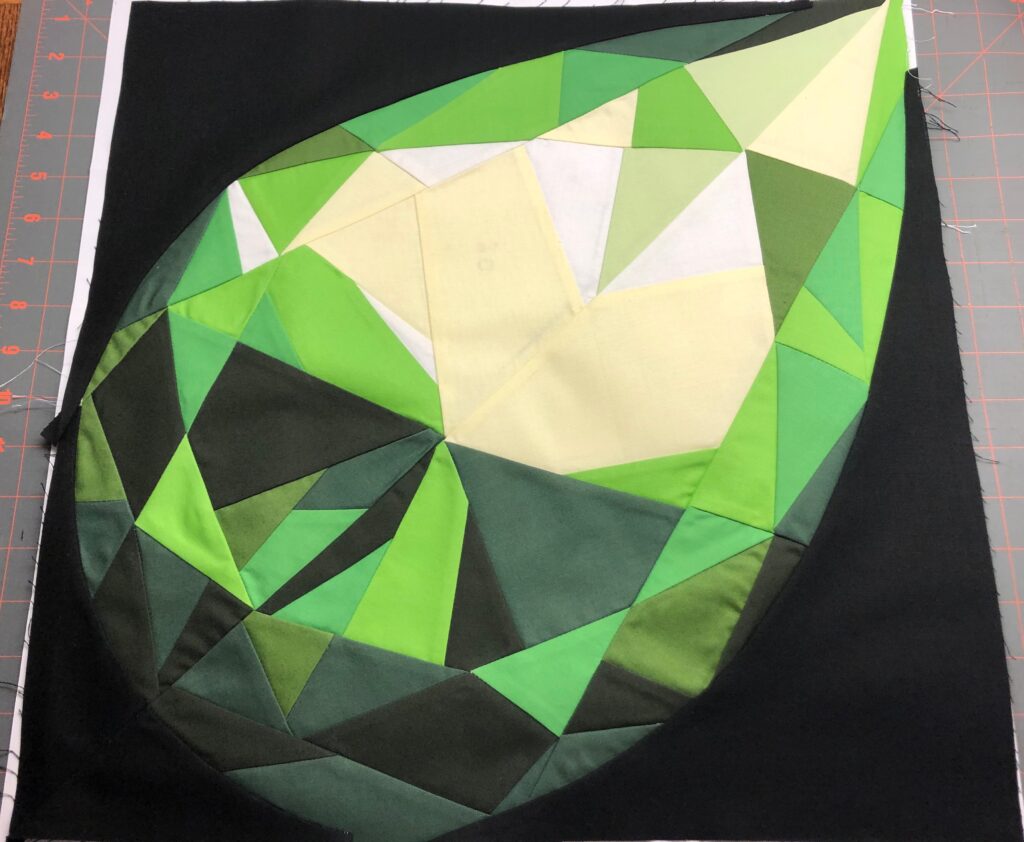 I selected the Sulky rayon threads from my Birthstone Slimline collection and chose four that went with the lightest and darkest hues of each fabric.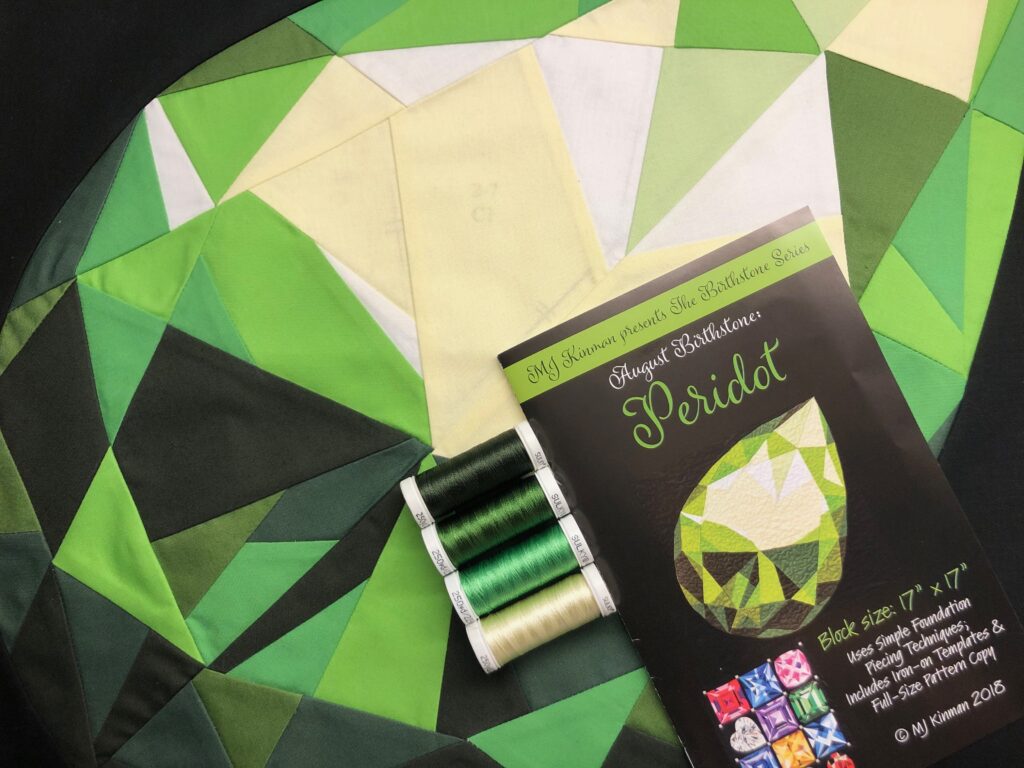 Now it's ready to quilt, once I complete the September block. Now that I'm on my way to having four completed blocks, I plan to assemble the first four blocks together, quilt them and add binding. This way I'll ultimately have four mini quilts that represent the four seasons, rather than having one big quilt to represent the entire year's worth of birthstones. What you do with your finished blocks is up to you! I'd love to hear YOUR ideas–post them in the comments below.
If you're ready to quilt your block, check out our free webinar with MJ Kinman, where she teaches all about her Wild-Motion quilting techniques. It's available on-demand to watch whenever you're ready.
Stay tuned for the September Sapphire Block post next month!