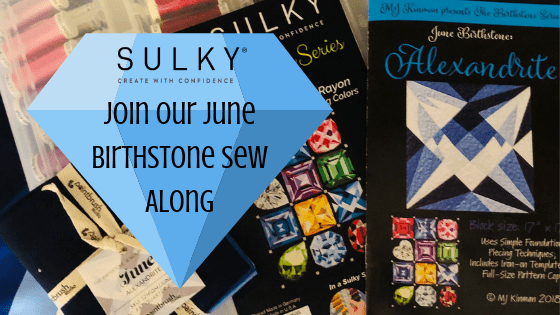 June Birthstone Block: Gemstone Quilt Sew Along
The June Birthstone Block by MJ Kinman is the first block I'm making to create an entire Birthstone quilt. Here is the process I followed to piece the block, following the expert instructions from MJ in her pattern.
I worked from the June Birthstone Gem kit, which includes the pattern, fabrics by Paintbrush Studio and Sulky rayon threads. Yes, MJ uses rayon thread for quilting! And she switches colors for each facet to not compete with the hues or color value. It's an amazing process that really leaves you with a work of art.
I have the complete thread collection, as I plan to make each Birthstone block. Plus, I love a slimline storage box that keeps everything tidy! Also available is a Mega kit, including supplies and patterns for all 12 blocks.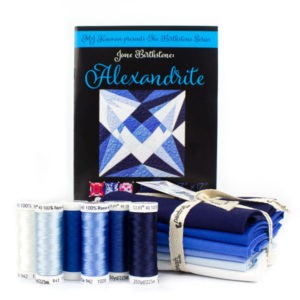 If you're unfamiliar with MJ Kinman or her process for creating these gemstone quilt blocks, everything is explained in her Sulky webinar. In the webinar, she also teaches how to do her Wild-Motion Quilting technique, which I can't wait to try once I have all the blocks done!
Pattern Approach
When I opened the pattern, I was a bit overwhelmed. There are a lot of numbers, markings and nothing makes sense until you read the directions. MJ is also very positive and encouraging with her instructions, so I knew I could do it despite my initial apprehension.
I began by cutting out the pattern pieces. Keep in mind that seam allowances are NOT included here. Definitely read all the instructions before beginning, because I got ahead of myself and had to reposition some of my freezer-paper templates to accommodate for seam allowances, which was time lost.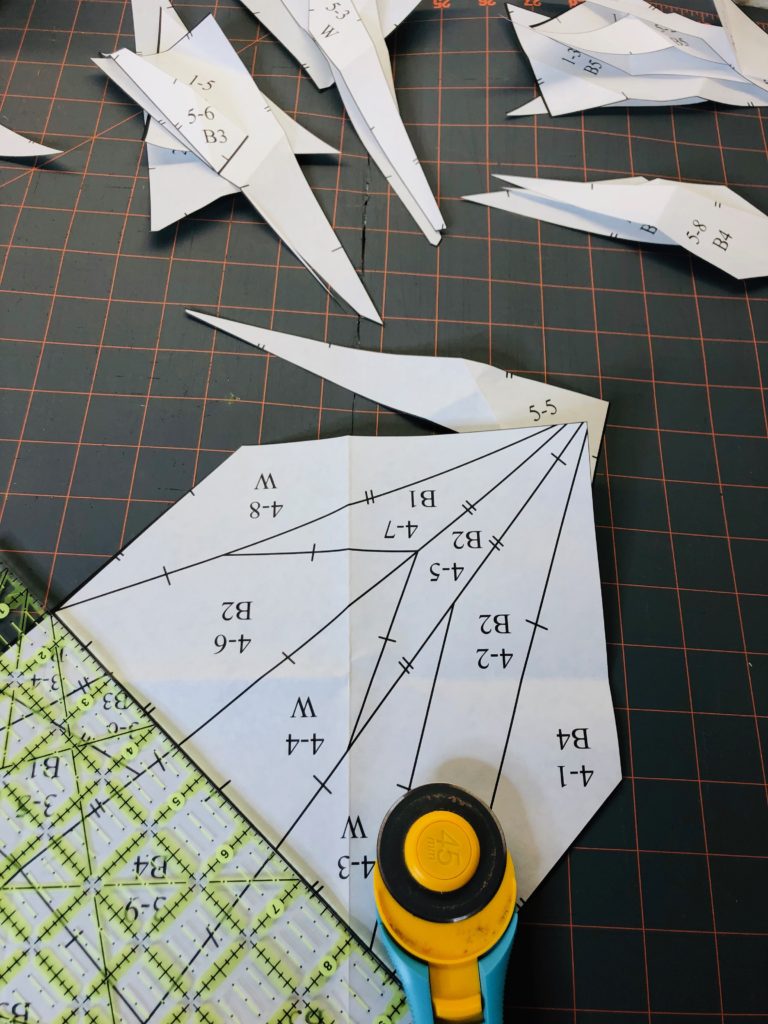 Use a rotary cutter for this. It is really essential, though MJ says you could also use scissors. My rotary cutter is a cutie from Olfa–don't you just love the teal color? I have a different blade that I use for paper, and this cutter makes it super easy to swap blades for paper and fabric.
Fusing Process
Then the temporary fusing process begins. MJ has a system for each section (or facet) of the gem, so the numbers and letters represent sections as well as colors of fabric to use. Again, be sure to include room around each piece for seam allowances.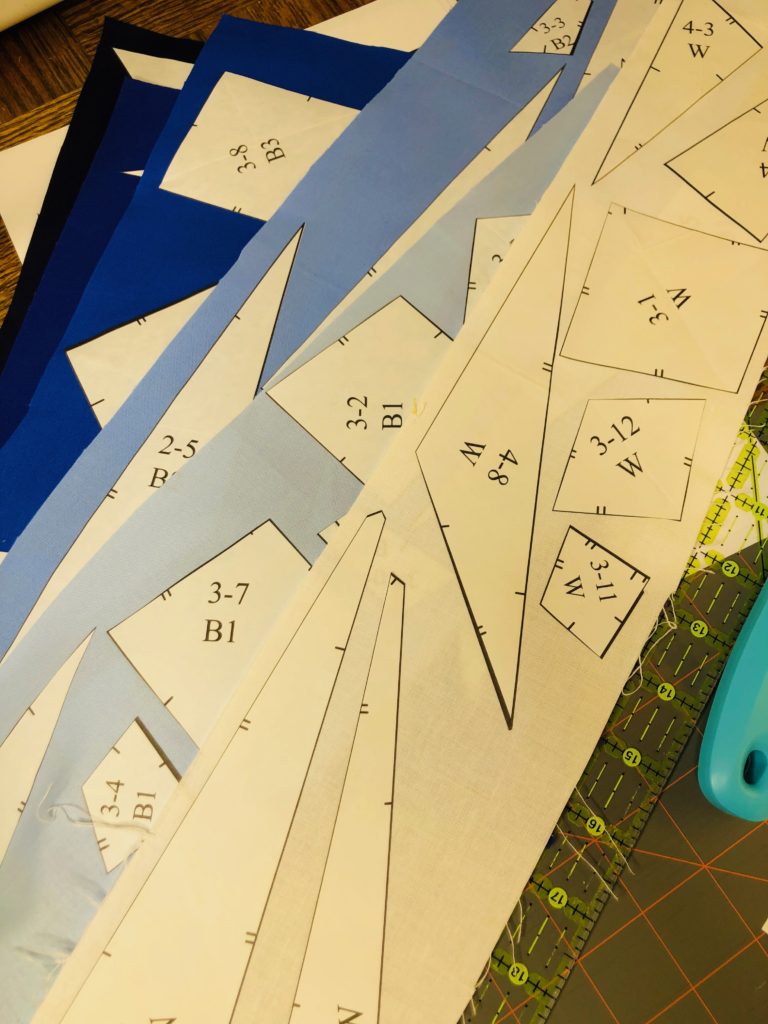 After re-fusing some of my pieces, I cut them out, swapping my rotary cutter blade for the one designated for fabric. The cutting really takes some time and you want to be accurate. So play some music, get in the zone and make friends with your rotary cutter.
Piecing Process
Then the piecing begins.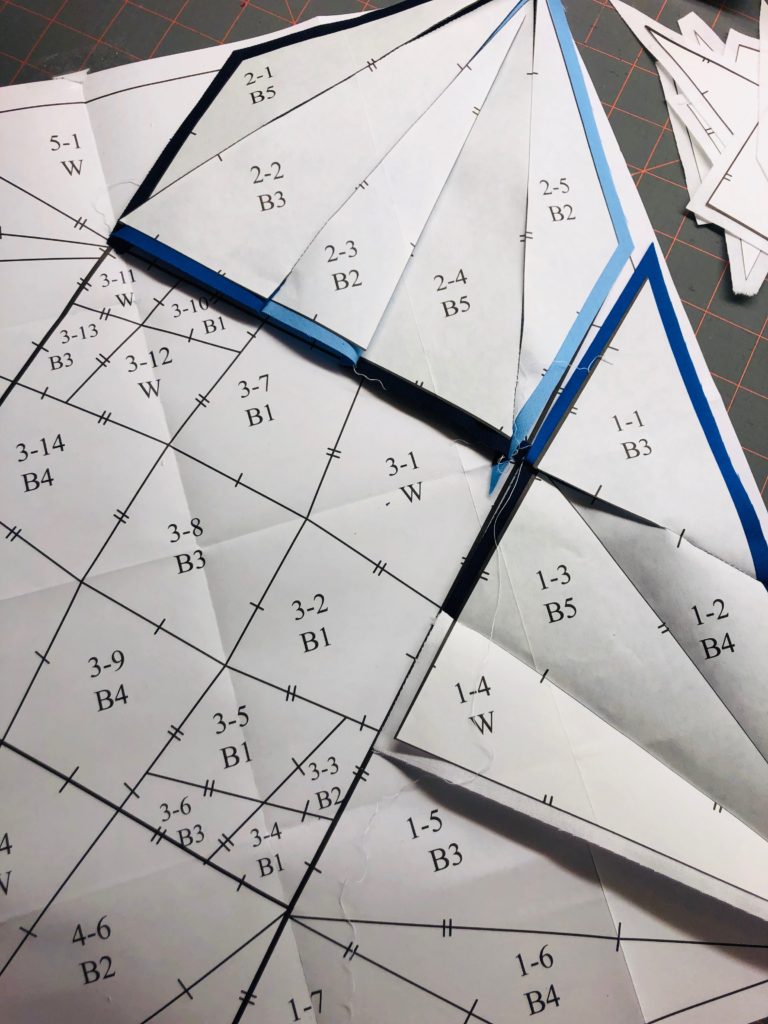 MJ gives you a "key" to continually reference throughout the piecing process. I'm not sure how you would do this project without it! It's absolutely essential.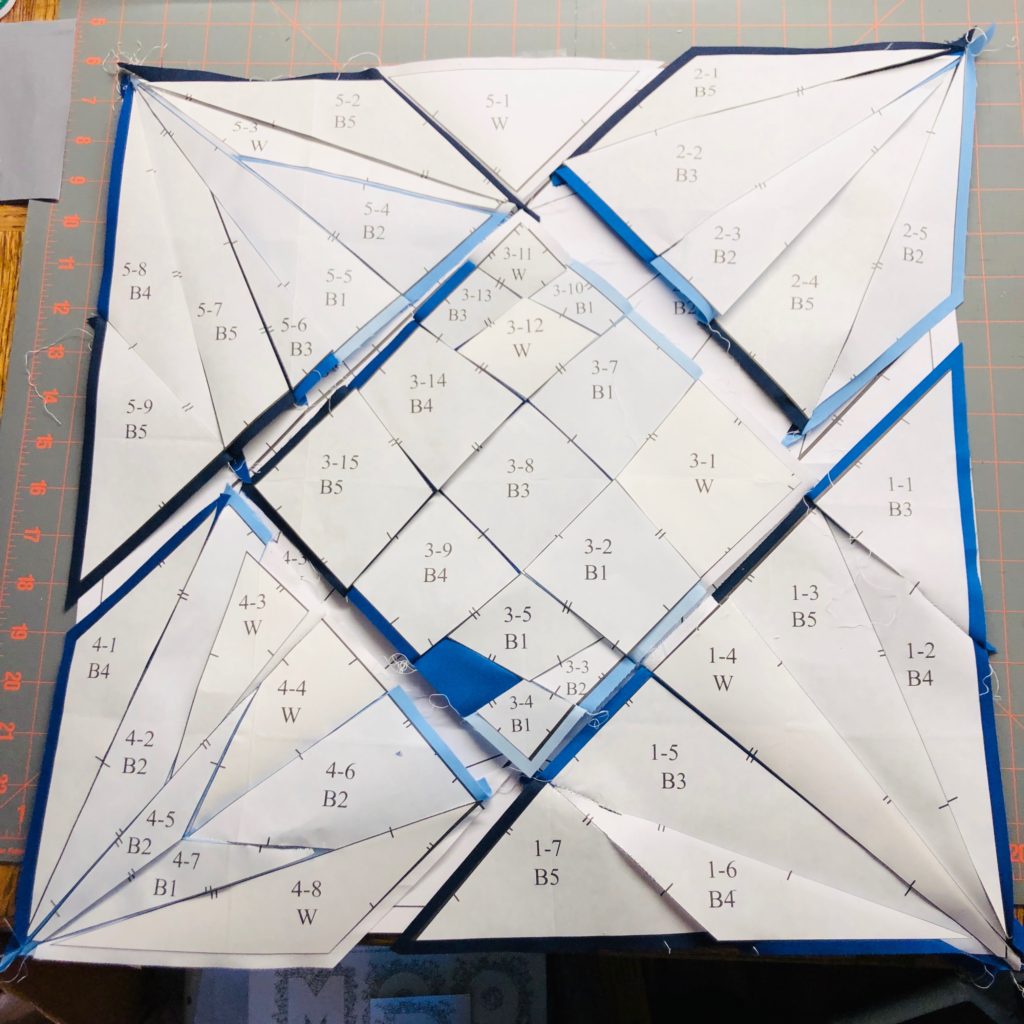 With typical foundation paper piecing, the paper is on the fabric wrong side. Not here, ladies and gents! The paper is on the RIGHT side of the fabric. Your seam allowances must be accurate to avoid stitching over the paper. This is the reason for all the markings. Mine were pretty darn close to being perfect, if I may say so.
After piecing each section/facet, I constructed the block following MJ's recommendations for which one to piece when. The iron is your best friend with this process.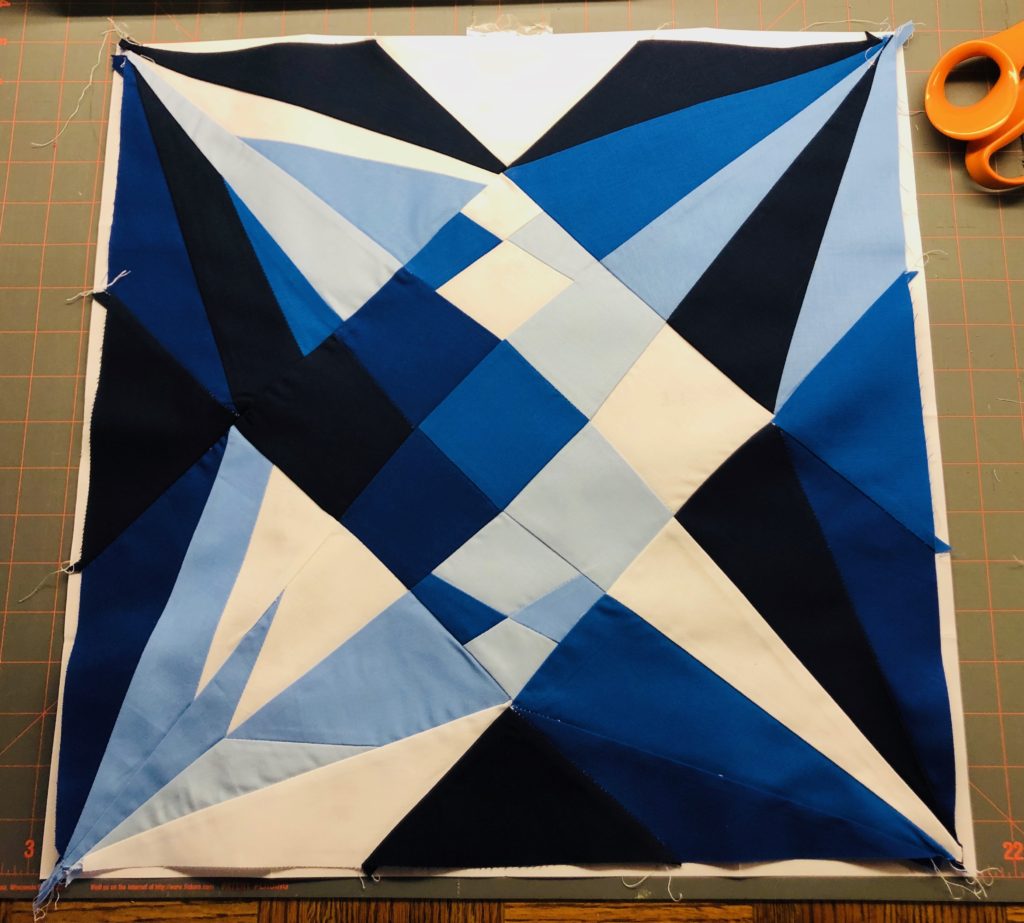 All in all, I'm pretty impressed with my first June Birthstone Block. Once I have them all finished, I'll add sashing and take you through MJ's quilting technique.
Grab your kits to follow along with my monthly sew-alongs! Next up is July, the Ruby!