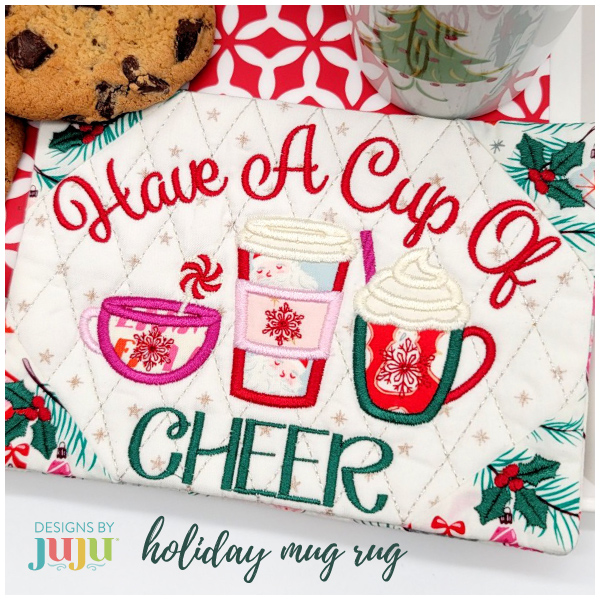 Holiday Mug Rug in the Hoop with Becky Thompson
Holiday Mug Rug – FREE Webcast!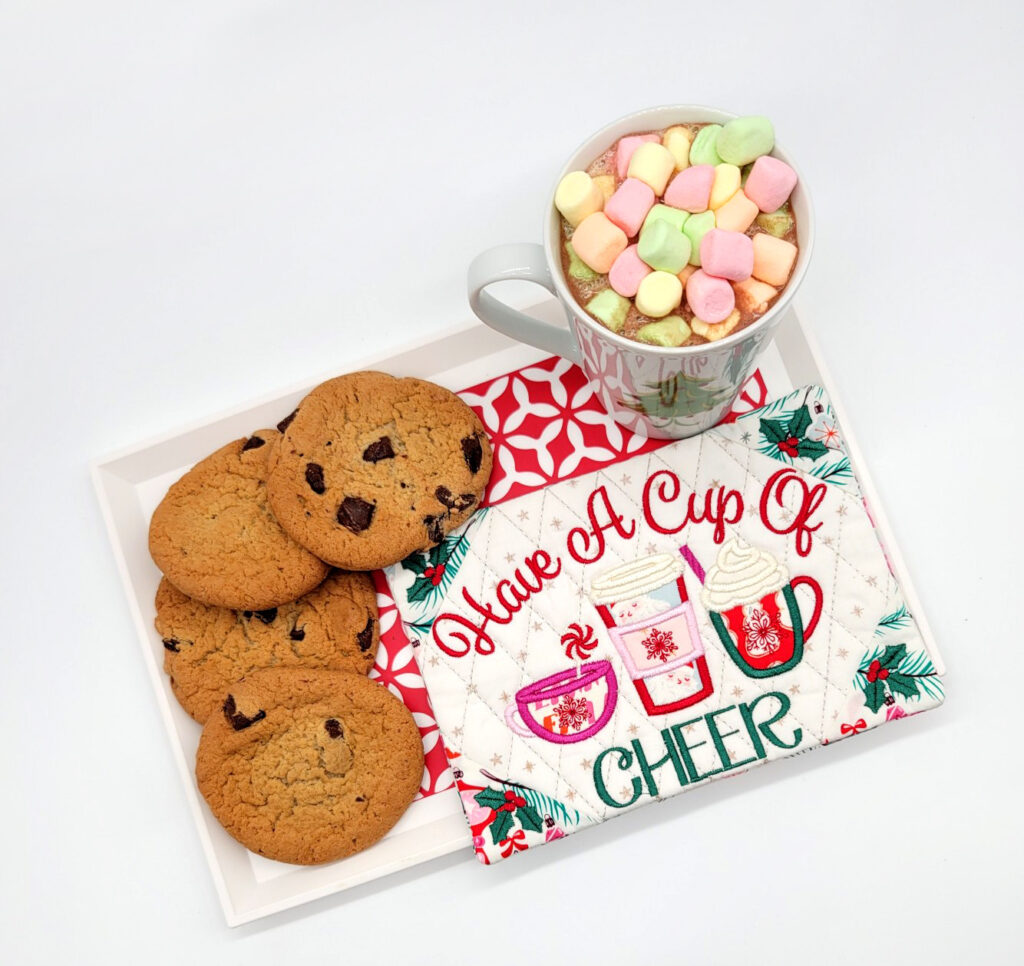 Learn how to create perfect appliqués while making the Designs by Juju Have a Cup of Cheer Mug Rug completely in the hoop of your embroidery machine.
Becky Thompson will take you through the project step-by-step. Becky gave up her day-job and retired after 37 years of federal service in 2020 to follow her passion to share her love of quilting and machine embroidery with her viewers on her YouTube channel, Power Tools With Thread. You'll love her enthusiastic teaching style and contagious energy.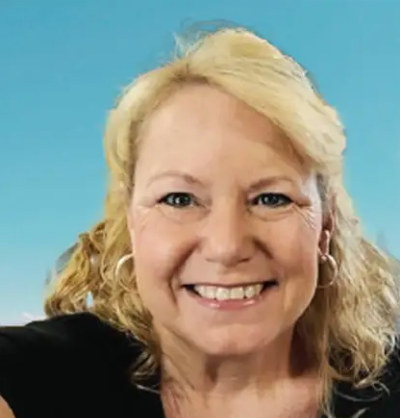 WHAT YOU'LL LEARN
During this webcast, you'll learn how to import an appliqué design into a cutting machine and incorporate it into the mug rug stitchout, using Sulky Perfect Appliqué for great results. Becky will also go over how to add the appliqué without a cutting machine, too!
This mug rug makes a great quick gift for anyone on your list and is a fun accent to your existing holiday & winter décor. With beautiful fabrics from Art Gallery Fabrics and lustrous Sulky thread, the Mug Rug achieves boutique status – even though the machine does most of the work for you! Create several to give as last-minute gifts, and use the design multiple ways to create a shelf pillow, appliqué potholder, gift bag and more.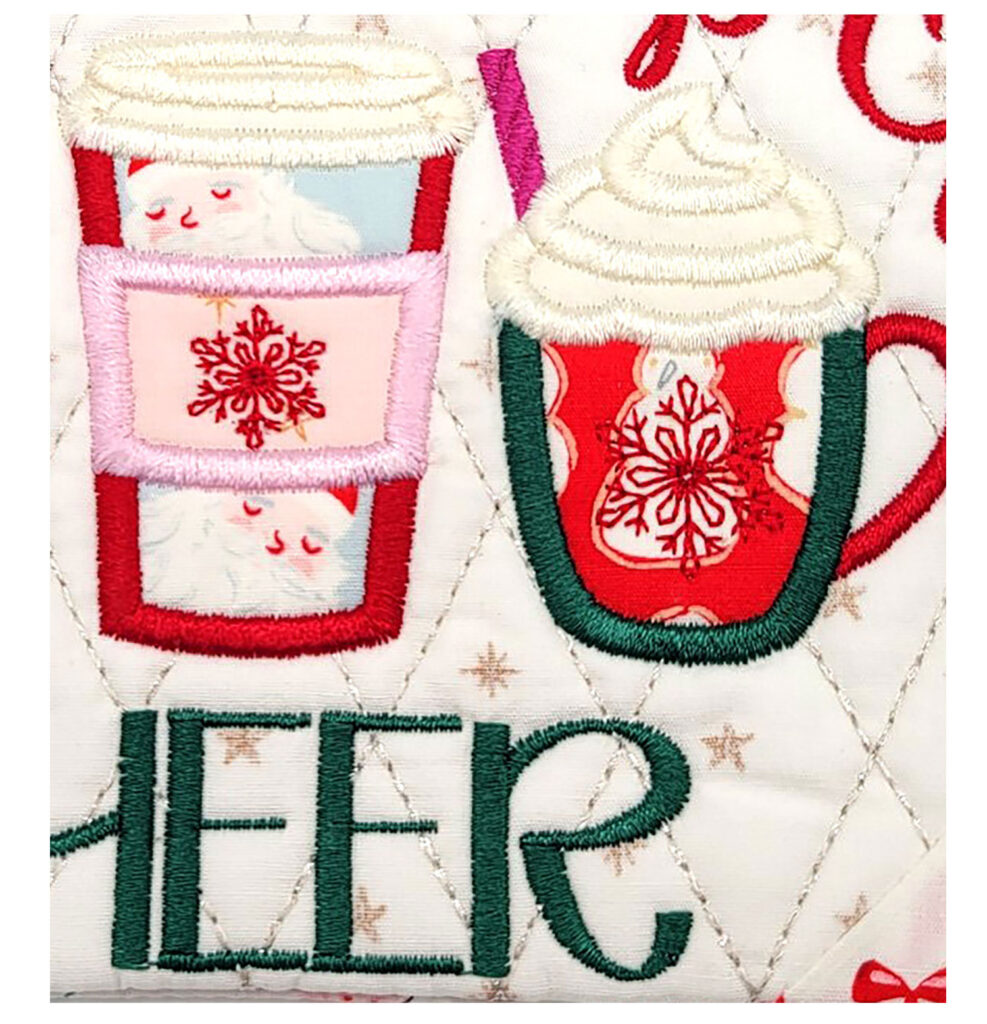 HOLIDAY MUG RUG DESIGN & KIT INFO
Sizes & Hoop Requirements:
5×7 Hoop – Approximately 5" x 7"
6×10 Hoop—Approximately 6" x 8.5"
7×12 Hoop—Approximately 7"x 9.5"
8×12 Hoop—Approximately 7.75" x 10.75"
9.5×14 Hoop—Approximately 9" x 12.5"
Designs by Juju has generously provided the featured Mug Rug design as a free gift with kit purchase for this event! Thank you to Designs by Juju!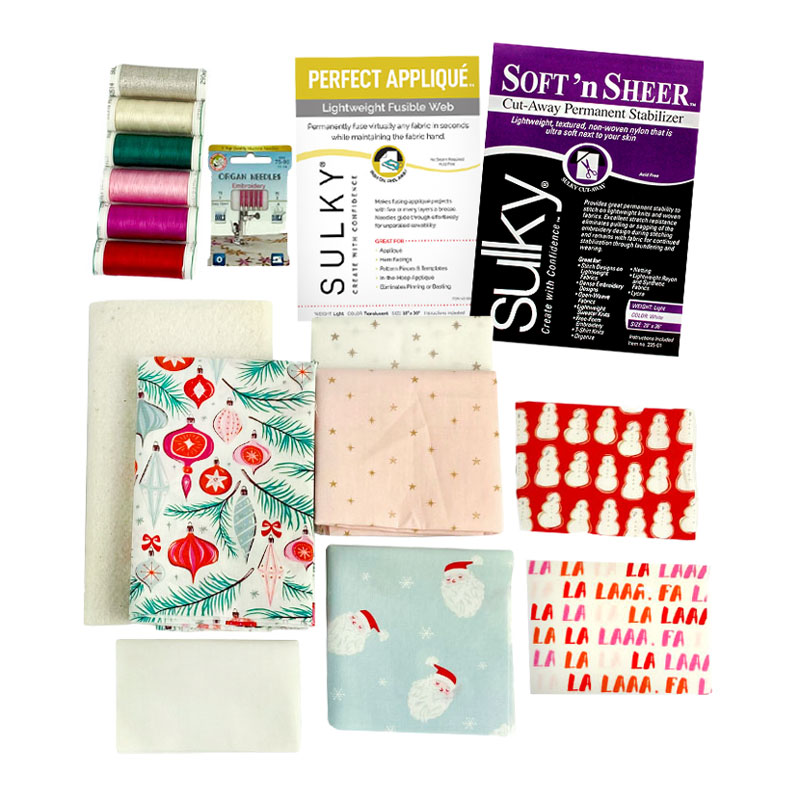 The kit includes enough materials to make one large size mug rug (9″ x 12 1/2″) or smaller.
HOLIDAY MUG RUG KIT INCLUDES
Designs by Juju in-the-hoop Cup of Cheer Mug Rug Design (delivered as a zip file after purchase)
Sulky Perfect Appliqué Fusible Web – 1-yard pack
5 snap spools of Sulky Poly Deco Thread
1 snap spool of Sulky Poly Sparkle Thread
Eco-Pack of Organ Embroidery Needles – Assortment
Art Gallery Fabrics – Christmas in the City collection
Sulky Soft 'n Sheer Stabilizer – 1-yard pack
12″ x 15″ rectangle of batting
HIGHLIGHTS
Learn how to import designs into a cutting machine for perfect appliqué in minutes.
Learn techniques for appliqué in the hoop – with or without a cutting machine.
Create a fun Mug Rug with no hand sewing required – it's all done in the hoop!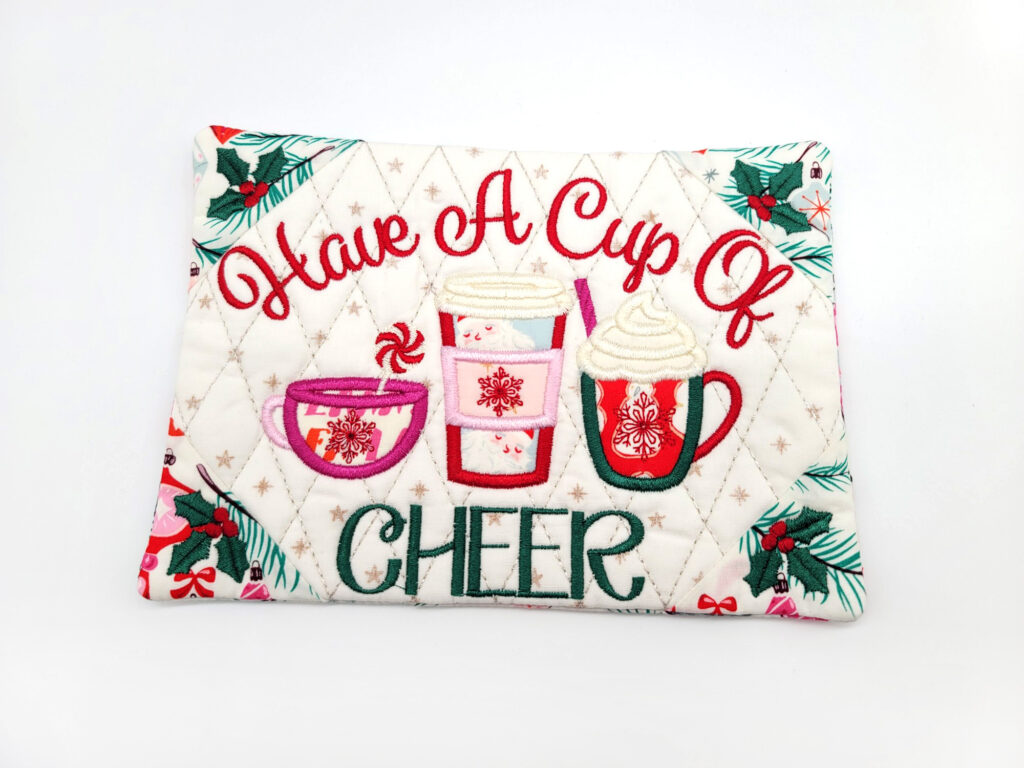 WEBCAST INCLUDES
60 minutes of live-streamed content
Live Q&A with the Sewing Instructor
2 Door Prizes to WIN throughout the event
JOIN US NOVEMBER 8, 2022 at 2PM ET FOR THIS FREE CLASS WITH BECKY! REGISTER NOW>