2022 New Year's Eve Sew Along with Sallie Tomato
New Year's Eve Sew Along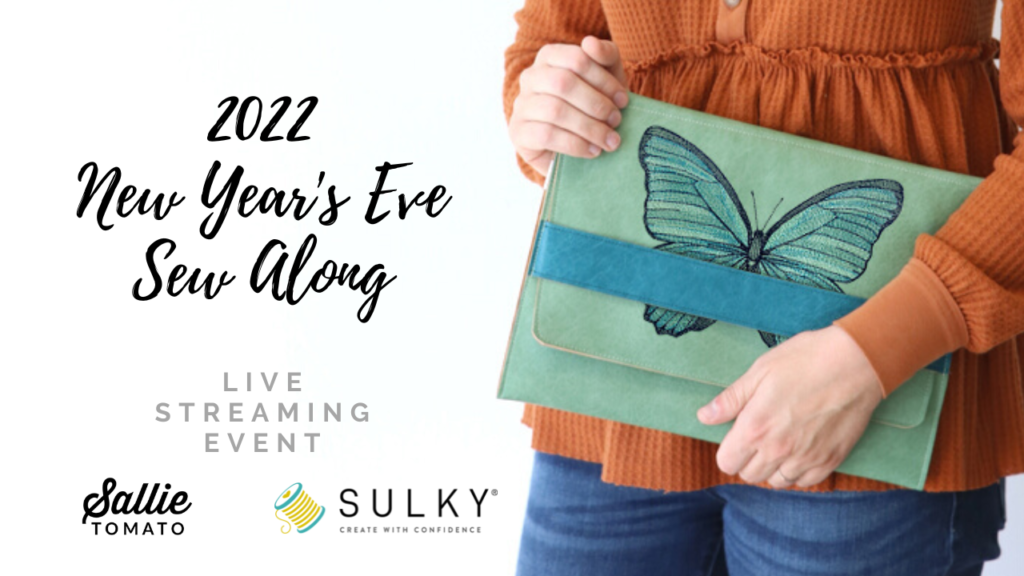 Dec 31, 2022 12pm-4pm ET
The New Year's Eve Sew Along is back! This year, Sulky and Sallie Tomato team up with Embroidery Library/Urban Threads to bring you more freebies and fun on New Year's Eve!
NEW YEAR'S EVE SEW ALONG DETAILS
Ring in the New Year by making a brand-new Smith organizer clutch by Sallie Tomato with sewists from around the world. We'll join each other virtually to learn new techniques, make a fabulous bag from start to finish, and celebrate the start of 2023 together!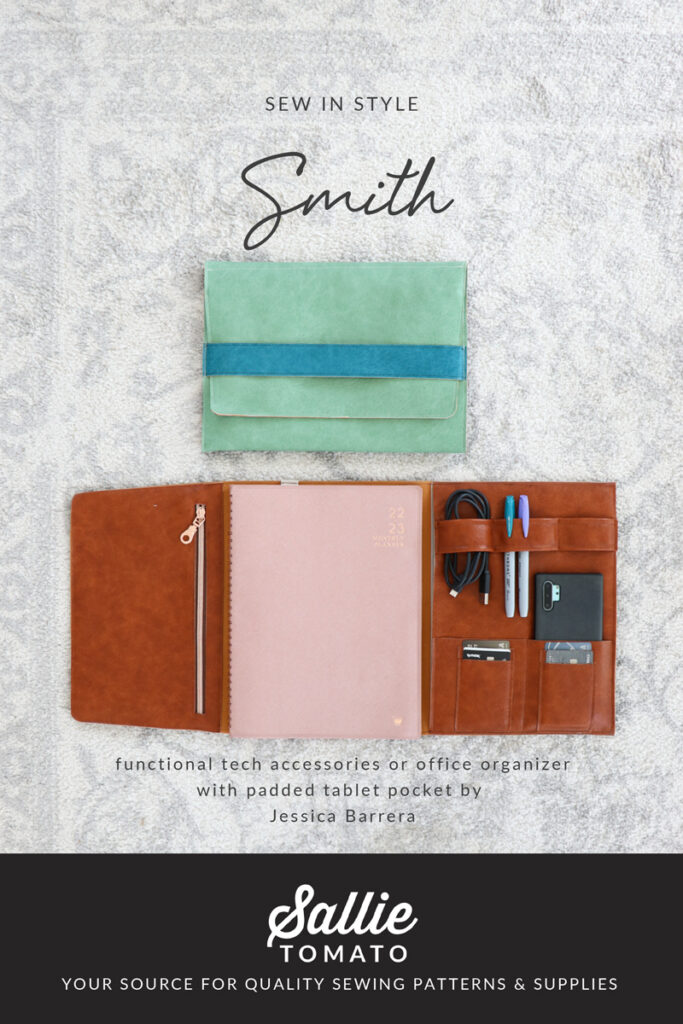 Once you pay the cover charge, you'll have access to the Viewing Room, where you'll watch the event on New Year's Eve. Choose the time that works for you! We'll be LIVE at 12pm noon EST, but you can watch anytime that's convenient for you after the event ends.
We'll start with machine embroidery, choosing from FIVE designs from Urban Threads/Embroidery Library, valued at $29.94, which are FREE to each registrant!
No embroidery machine? No problem! We'll then move to a non-embroidery option that adds color and pop to the project. Ellen March from Sulky will show you the ropes.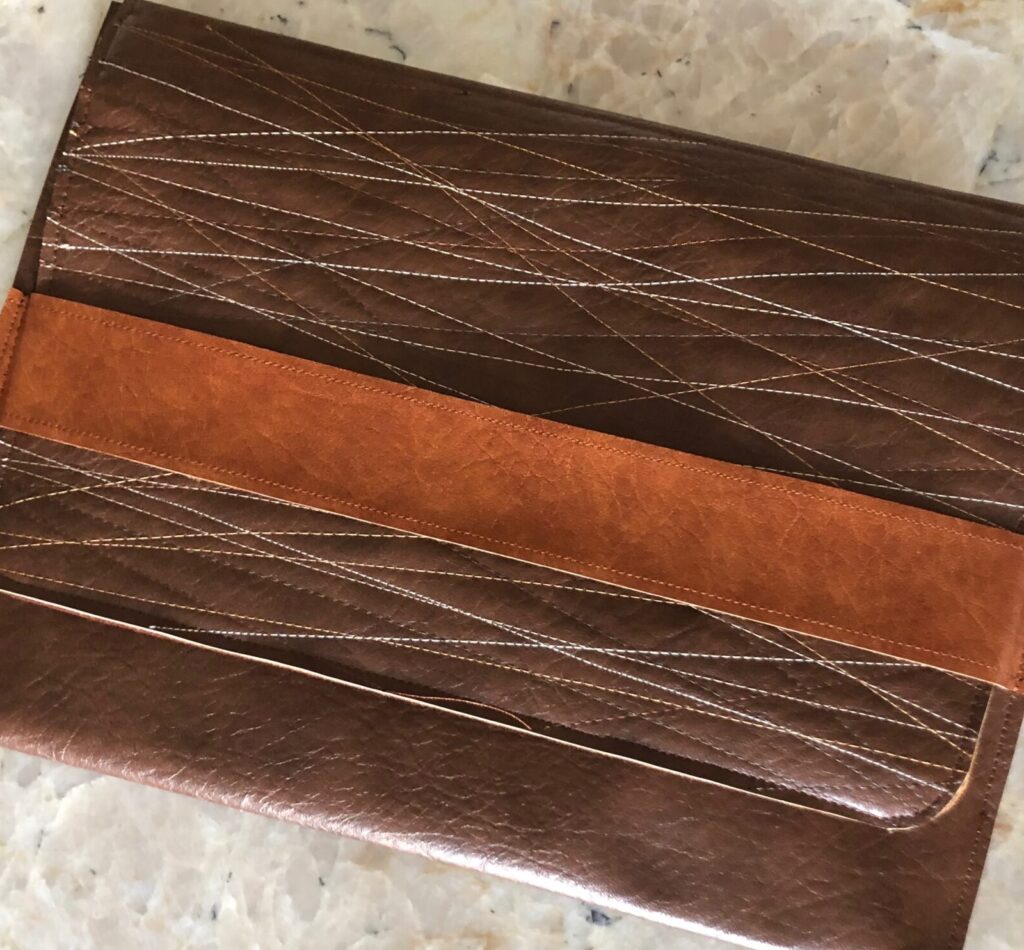 Jessica Barrera of Sallie Tomato will take you through constructing Smith from start to finish in REAL TIME.
Toast to the New Year early with fellow sewists, doing what you LOVE! Plus, get inspired for future travels, when you can bring Smith along and keep your accessories organized.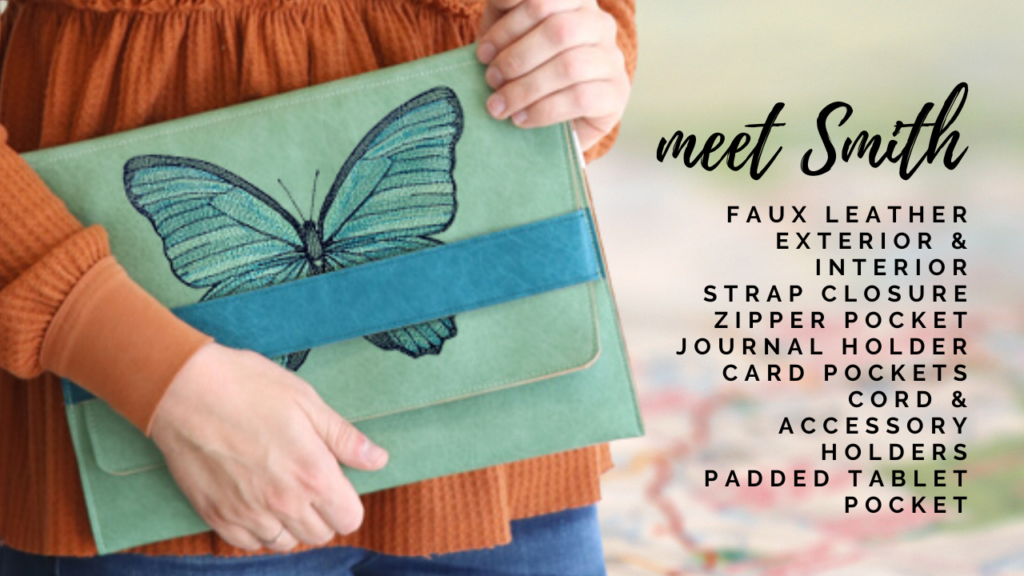 NEW YEAR'S SMITH KIT INFO
Registrants receive access to special pricing on the Smith Kit, with two color options to choose from. (Kits are fulfilled by Sallie Tomato – act fast for early bird discount!) BUY A KIT >>
PLUS
ALL registrants (whether viewing live or on-demand) are eligible to win fabulous Door Prizes during the event! There's more than $2,300 in prizes to WIN!
$100 shopping spree at sulky.com
$100 Sallie Tomato prize package
GRAND PRIZE: $2199 embroidery software – DRAWings Pro XI!
JOIN US on New Year's Eve at 12pm ET and sew along to complete Smith in time to go out that night! REGISTER NOW >>