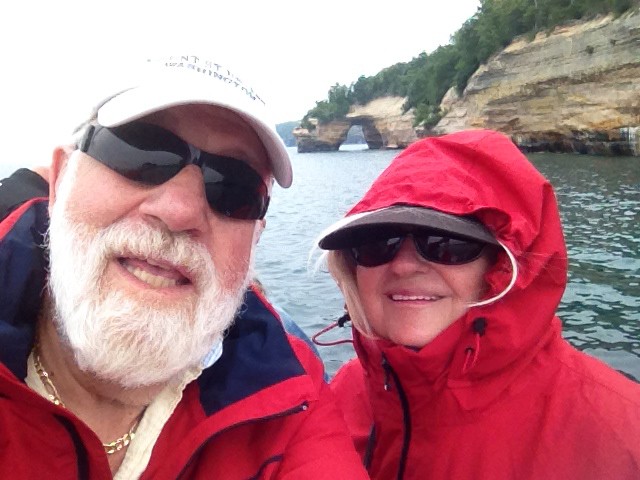 For #TBT: Fred and Joyce Drexler are in the Hall of Fame!
Back in 2012, the founders of Sulky of America Fred and Joyce Drexler were inducted into the Vacuum & Sewing Trade Association Hall of Fame! Back then, we didn't have a blog to tout this great honor so I am sharing it with you today for #TBT (Throwback Thursday).
NOTE: Don't miss the cute pictures at the end of the blog 🙂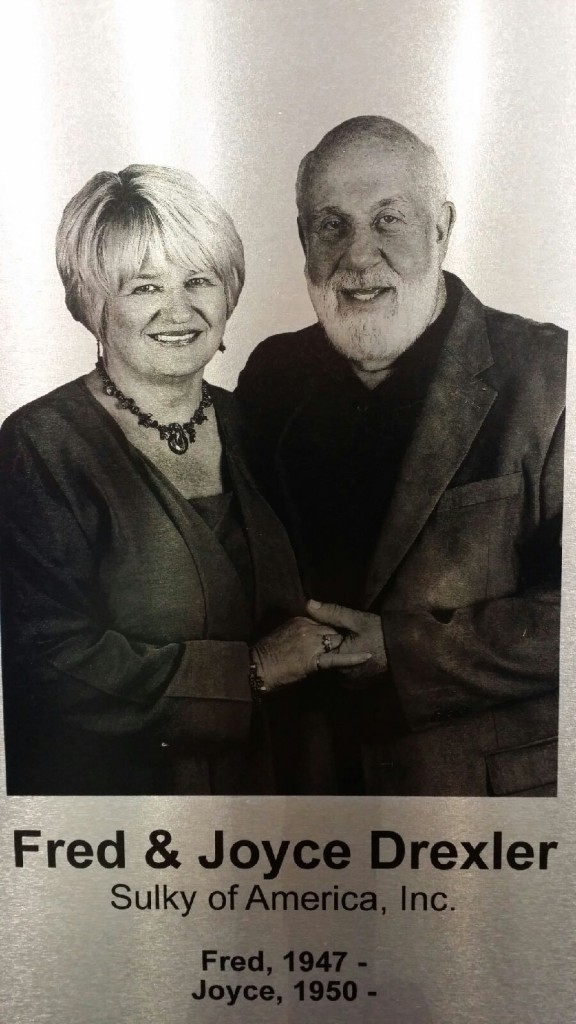 This is what the induction plaque says:
For the last 25 years, the Drexlers have been insistent about maintaining the very highest quality in all of the products that bear the Sulky label.
Fred's favorite story is about the thread manufacturer from Mexico who was trying to get Sulky to market his thread many years ago. After a careful study and analysis of both his thread and Sulky thread, he told Fred, "You have too much quality in your thread. You don't need that much quality". This only reconfirmed Fred's belief that he would always strive to have "Too Much Quality".
Since the inception and marketing of Speed Stitch in 1979, the Drexlers have been a strong influence in the home sewing industry, both in the U.S. and in Canada.
Fred and Joyce are Education Innovators. From their earliest consumer classes in their retail store in the 70's to Joyce's National "Success Seminars" and "SMART" events in the 80's and early 90's, to "Sew Exciting" Seminars in the mid-90's through today, to "Sulky Certified Teacher Trainings" beginning in 2004. Educating consumers has always been a top priority. As Fred explains, "our extremely strong focus on education through the years has caused Sulky of America to become the most recognized and asked-for name in decorative threads."
In 1985, the Drexlers organized their first S.M.A.R.T. event – Speed Stitch Machine Artists RetreaT, to teach other techniques currently on the market to store owners and educators.
Also in 1985, Speed Stitch secured the U.S. marketing rights to a high quality industrial rayon thread called Sulky. In 1987, Speed Stitch entered into a joint-venture partnership with the German manufacturer of Sulky Thread, and Sulky of America began marketing Sulky 40 wt. Rayon Thread on the world's first snap-end spool.
In 1994, the Drexlers focused their educational energies on conducting Sulky "Sew Exciting" consumer seminars. The Sulky National Educators teach these "Sew Exciting" seminars in retail stores throughout the country. Each year, Sulky educators also teach at up to 25 consumer shows, and Sulky recently introduced a Guild Program.
With the success of the Sulky "Sew Exciting" Seminars and the continuing demand for more education, in 2004 Sulky introduced the Sulky "Certified Teacher Training Program". This program offers a platform to those creative individuals who have a desire to share their skills and knowledge with others. The Certification Programs are formatted to train aspiring teachers how to present sit-and-sew classes either in retail stores, guilds or independently.
As more and more outstanding creations surfaced using Sulky products, the "Everyone Loves Sulky Challenge" was born in 1995. For ten years consumers and designers entered and won incredible prizes totaling up to $75,000 annually.
Joyce also made frequent guest appearances on eight popular PBS-TV sewing shows which Sulky co-sponsored. She has produced 19 educational Sulky publications that have sold close to 600,000 copies. In 2011 her book, Fun with Sulky Blendables, with its focus on the independent retailer, was introduced. She has also had great success in designing embroidery cards for Cactus Punch and Great Notions, and now through the on-line Sulky Embroidery Club.
In 2000, Joyce received the prestigious Schmetz Golden Needle Award in acknowledgment of her significant contributions toward enhancing the future of the sewing industry. In 2007, Joyce and Fred Drexler were inducted into the prestigious American Sewing Guild Hall of Fame, an honor that had only been bestowed on seven other people in the sewing industry.
Fred is proud and honored to have had a 40-year involvement with Rotary International. He has been involved in literally hundreds of local community projects. He is particularly proud of the 10-month "Operation Mend" project that he spearheaded in 1992 and 1993, and carried out with the help of 60 Port Charlotte Rotarians and their families.
Fred has been strongly involved in a project that his Western NC Rotary District calls "Honor Air" (known as Honor Flight in some parts of the Country). This is a project that locates and sends as many World War 2 Veterans as they can, free of charge, to Washington, DC, to visit the National World War II Memorial that was completed in 2004.
As they celebrate their 25th Sulky anniversary and more than 35 married years, Joyce and Fred continue to maintain their excitement and sense of adventure. Their 5,000-mile motorcycle trip across the country, and more recently a European tour, attests to their spirit, vitality and sense of adventure.
2012 Sewing Industry Hall of Fame inductees.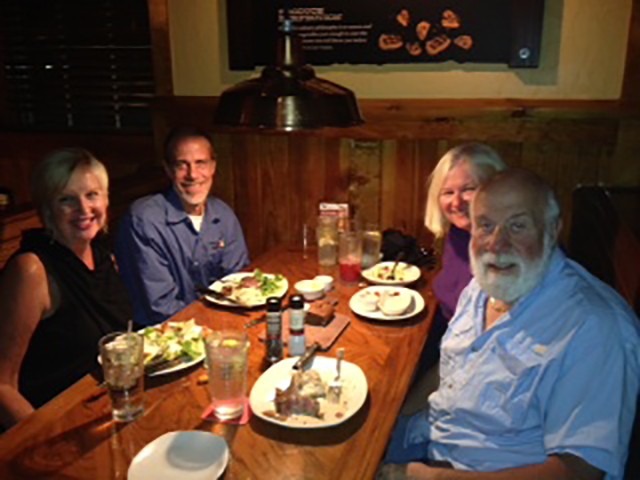 These days, the Drexlers are still actively guiding the business. They even took a side trip during their 8,500 mile motorcycle trip this past summer to drop in on Eric Drexler and Diane Gloystein who were working one of the many consumer shows that Sulky does each year.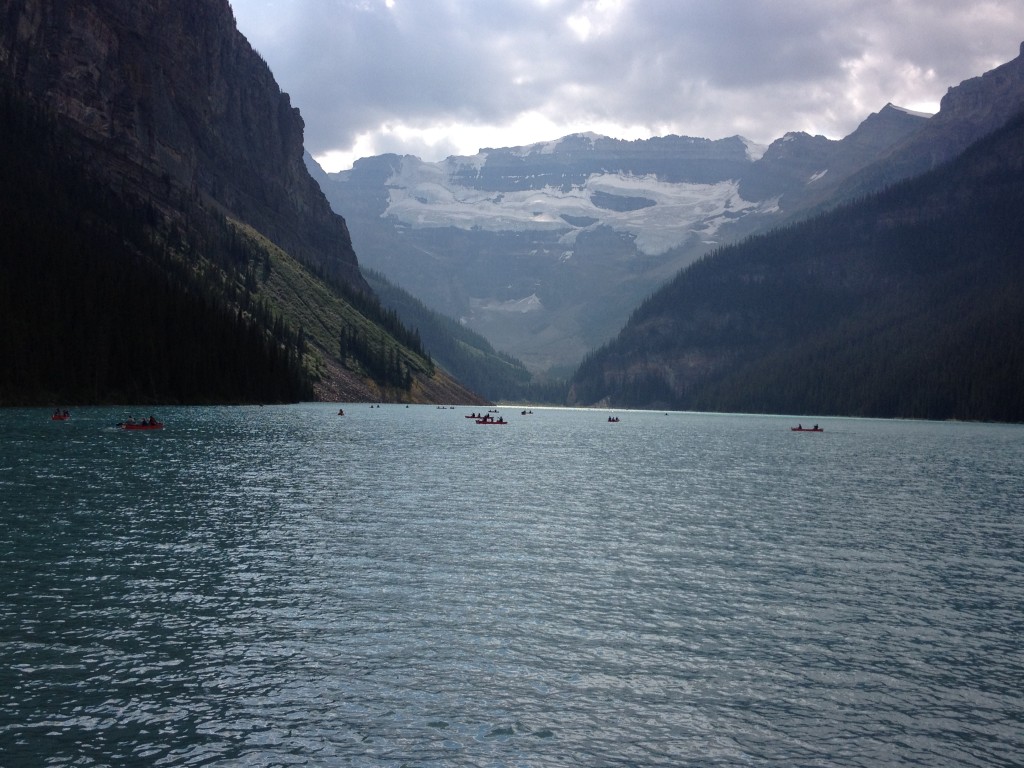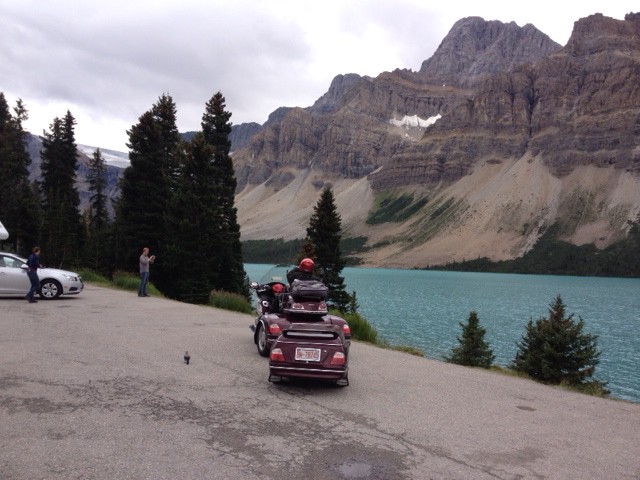 The Drexlers are an inspiring couple, not just for what they mean to the sewing and quilting industry, but because of who they are personally. I can tell you first hand you will never meet a nicer or happier couple than Joyce and Fred.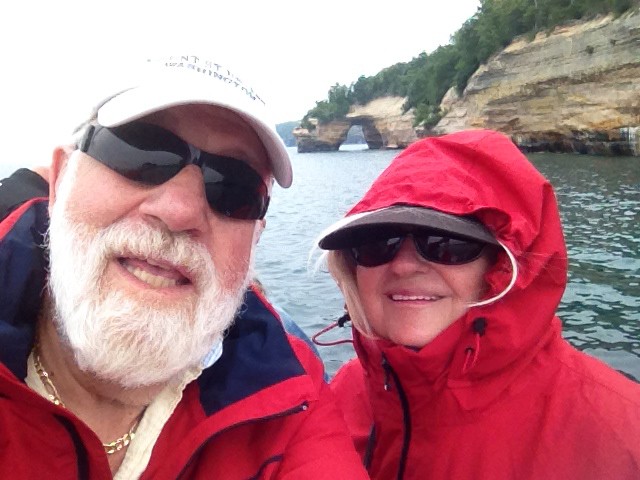 Even after 39 years of marriage, they still know how to have fun!
Happy Valentine's Day from the Drexlers to all of you!