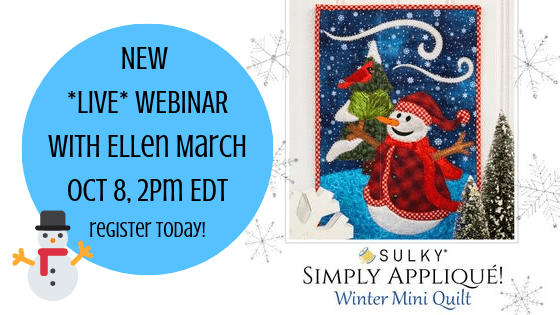 Winter Mini Quilt with Simply Applique – Free Webinar!
Winter Mini Quilt made easy with Simply Applique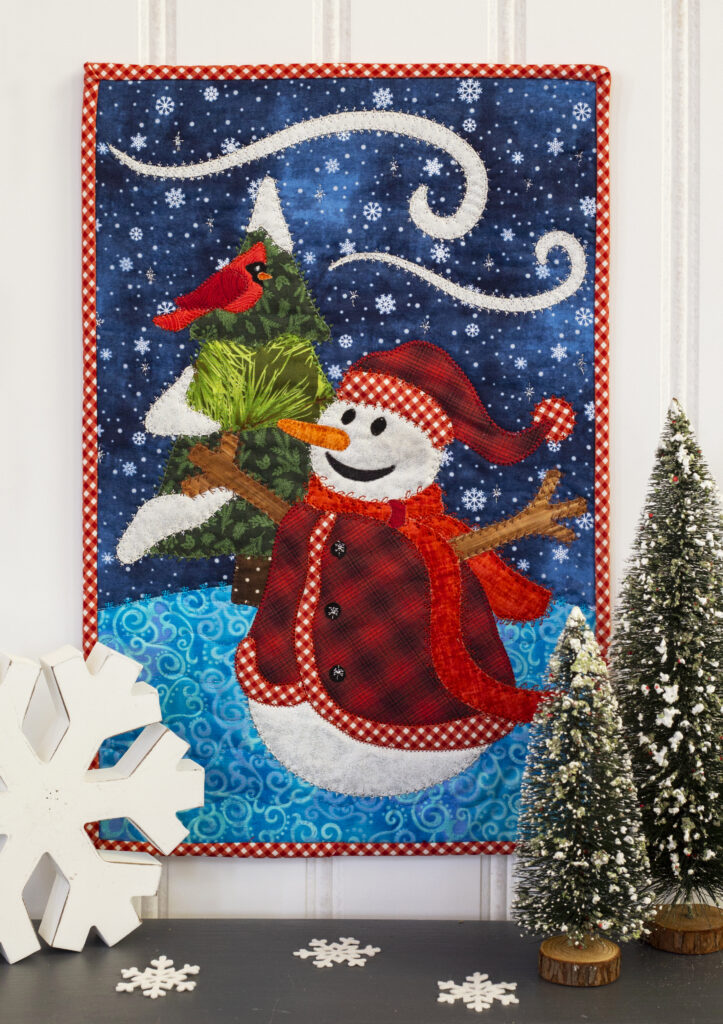 Join us in a new FREE webinar, October 8, 2019 at 2pm to learn how to make a winter mini quilt using pre-fused, laser-cut applique pieces.
What is Simply Applique?
Simply Applique is a program Sulky began with Shabby Fabrics. Together, we curated four kits to represent the four seasons: winter, spring, summer and fall. Sulky chose rayon threads to coordinate with the fabrics chosen for each mini quilt, including a few metallic spools in the mix.
Each kit comes with laser-cut applique pieces that are already treated with Soft Fuse, a fusible web that is super easy to use. Soft Fuse is also available separately, in a small or large roll or pre-cut sheets. You'll love how lightweight it is for applique projects, and it doesn't gum up the needle as you sew.
The kits also come with backing and background fabric, along with enough fabric to create the binding and hanging sleeve. With everything you need at your fingertips, the applique couldn't be simpler. This leaves you tons of time to have fun adding decorative stitches to the project.
Winter Mini Quilt
In this webinar, you'll learn the process for fusing the applique pieces in units to create the winter mini quilt. We'll also give you some tips and hints for using a few fun products that make the process easier, too. (Hint: tweezers are your BFF!)
Then it's time for the stitching. We'll create a stitch sampler you can use for this and future projects. You'll see how fun it is to combine stitches and learn how they form to anticipate the movement of the needle. Switch thread colors and add metallics 'til your heart's content.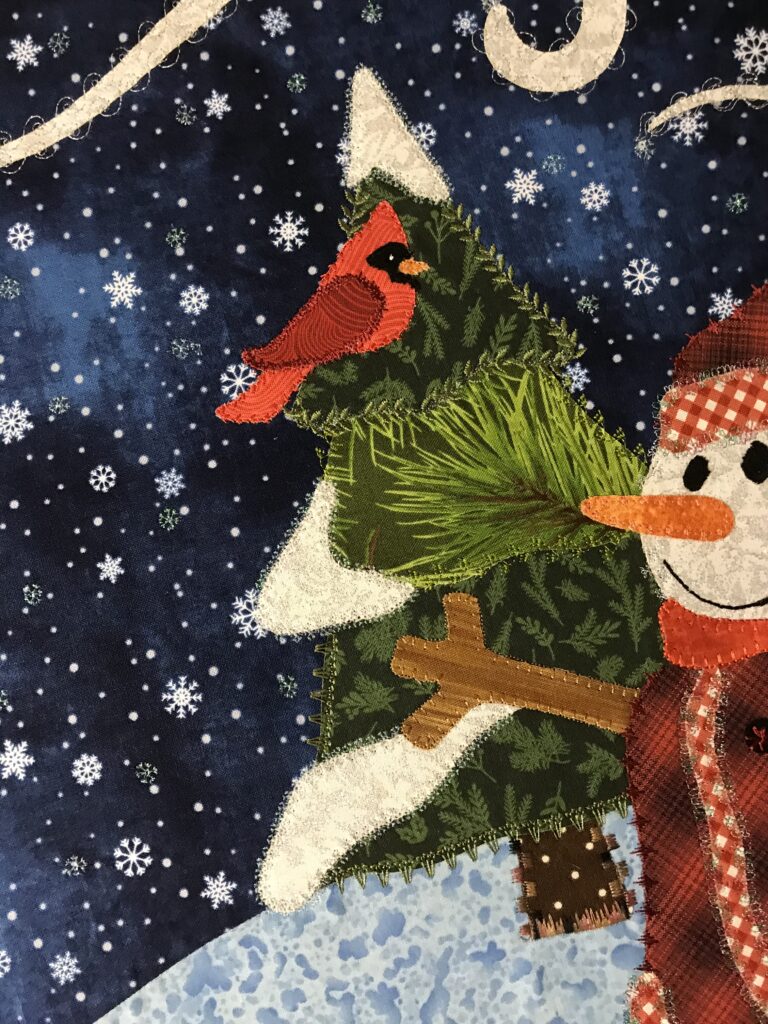 Then you'll learn how the whole project comes together. Make it into a mini quilt or add the applique to other projects to decorate for the season.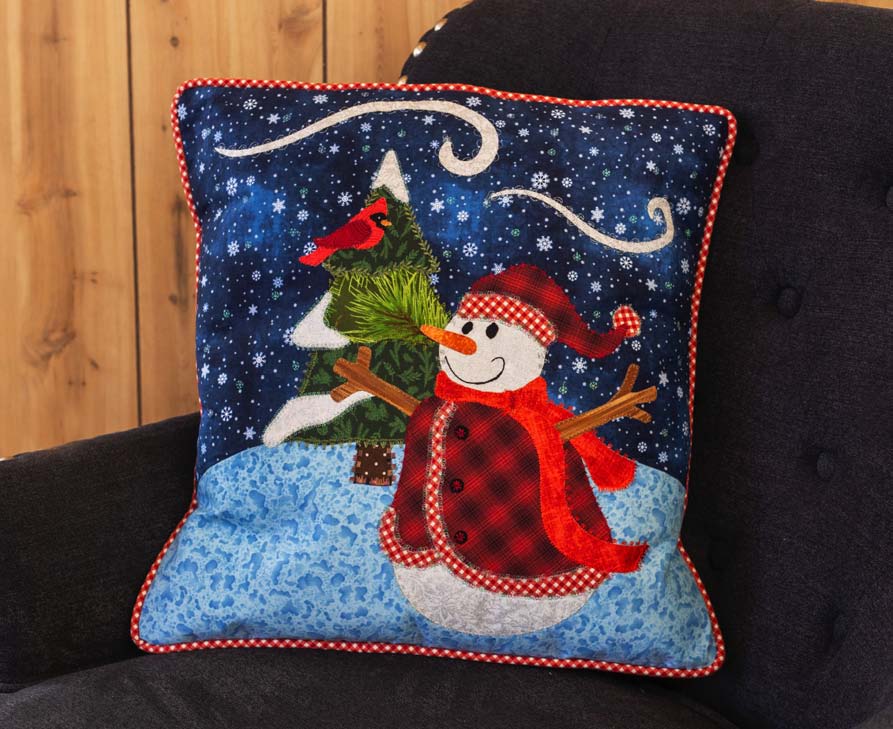 Webinar Details
Ellen March, Sulky Director of Content, is the host and instructor for this event. She was the editor-in-chief of Sew News, Creative Machine Embroidery and Sew it All magazines for 13 years, as well as the host of Sew it All TV on PBS for nine seasons. You may have seen Ellen on numerous television programs teaching her love of sewing, including the Marie Osmond show on Hallmark, Uncommon Threads on the DIY Network, MacPhee Workshop and more.
Ellen will teach this project LIVE during the webinar, and you'll have the chance to answer questions throughout the event. It's like getting a free class in the comfort of your own home! If you've never tried a webinar before or taken an online class, this is your chance to try it and see how you like it!
If you're unable to attend the live event at 2pm on October 8, 2019, you can still watch the webinar on-demand at any time. But you still need to register so you can grab the freebies and special offers on webinar day! And be sure to grab your kit to have it on hand as we work through the project.
"See" you there!