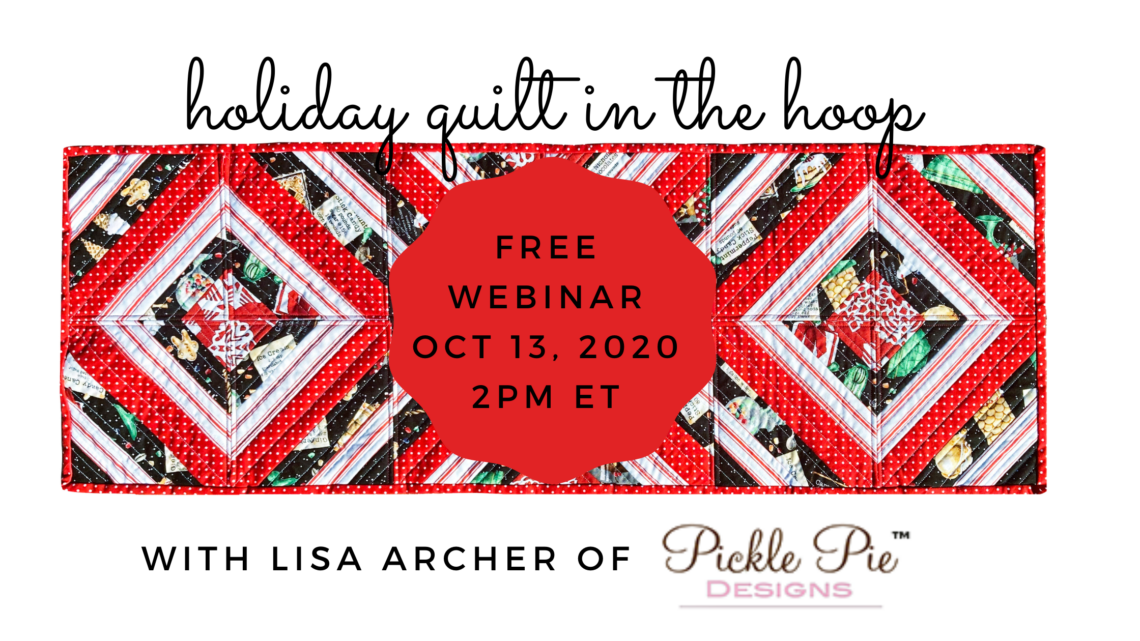 Holiday Quilt in the Hoop FREE Webinar with Pickle Pie Designs
Holiday Quilt in the Hoop
with Lisa Archer of Pickle Pie Designs

Create a Holiday Quilt-in-the-Hoop Table Runner and ring in the holiday sewing season with Sulky! Join us October 13, 2020 at 2pm ET for this FREE webinar! The fun holiday quilt in the hoop table runner is pieced and quilted in the hoop of your embroidery machine.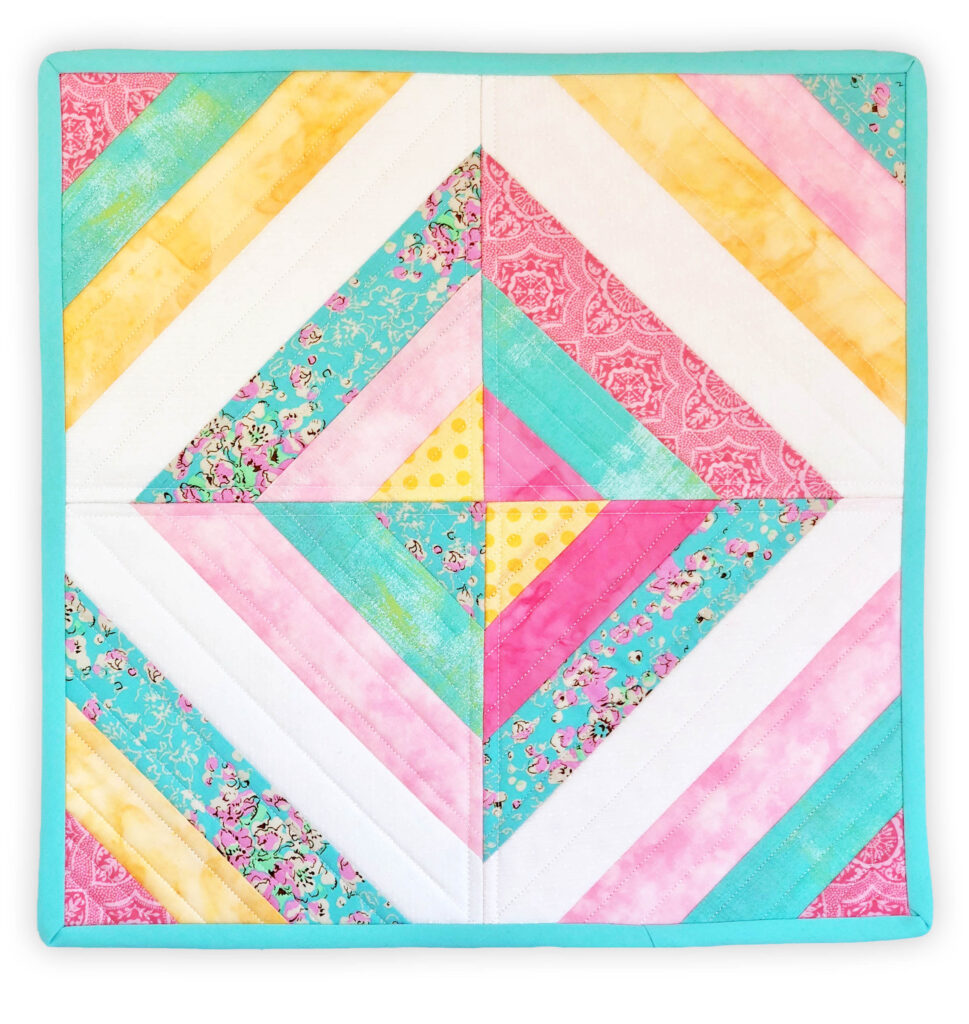 The four-patch blocks are easily made into smaller or larger projects, too! Create placemats, wall hangings or any size quilt by creating more or less blocks, and piecing them as desired. Use the designs to make quilts for all seasons, starting with our holiday-themed version!
You'll learn how Sulky Blendables® thread takes quilting to a whole new level, with color variations every 2 1/2″ to 5″ across the thread length. Imagine the quilt above done in a pretty Blendables thread! Depending on the look you want to achieve on your Holiday Quilt-in-the-Hoop Table Runner, there's a Sulky thread to help you achieve it. We'll discuss two thread weights during the webinar, but there are many more types to choose from that create fun effects.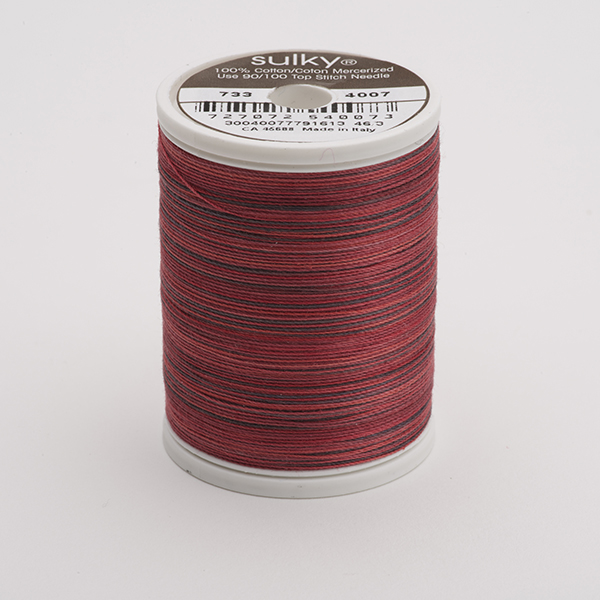 HOLIDAY QUILT IN THE HOOP WEBINAR DETAILS
You'll learn how to assemble the blocks and quilt it in the hoop, creating several blocks to put together for a pretty table runner. The special Sulky webinar kit includes the Pickle Pie Sugar Pie Quilt CD, all the Riley Blake Snow Sweets fabric prints as shown below, plus batting, Sulky stabilizer and thread needed to create the table runner size.
How cute is this fabric collection?
The day of the webinar, the kit will be a SUPER SPECIAL PRICE, so you won't want to miss it! We'll also have an additional fun kit to create a coordinating companion project (shhhhh, it's a secret!). These will go fast!
WEBINAR FORMAT
The Holiday Quilt in the Hoop webinar is a slide presentation with live audio. It's easy to follow along, plus the presentation is also available as a PDF for review later!
If you've never attended a Sulky webinar, now is the time. It's like getting a free class from an expert instructor in the comfort of your own home. You'll have the chance to type in your questions and have them answered LIVE by the instructor herself! Plus, a Q&A document is prepared and emailed after the event to all attendees, so you have the chance to read all the questions and get all the answers. This reference is a valuable tool to have at hand in your sewing studio.
During these times when we're unable to attend sewing shows and quilt festivals, webinars allow us to gather together, have fun and learn something new. We appreciate everyone who decides to spend this time with us, and we want to make it as special and rewarding as possible!
JOIN US!
Be sure to clear your schedule for 2pm ET on October 13, 2020 to get in the holiday sewing spirit! Can't be there live? No worries! All of our webinars are available on-demand after the live event ends, so you can watch and review at your leisure.
Live attendees have the chance to WIN one of two door prizes during the Holiday Quilt in the Hoop webinar. All you have to do is show up to be eligible to WIN!