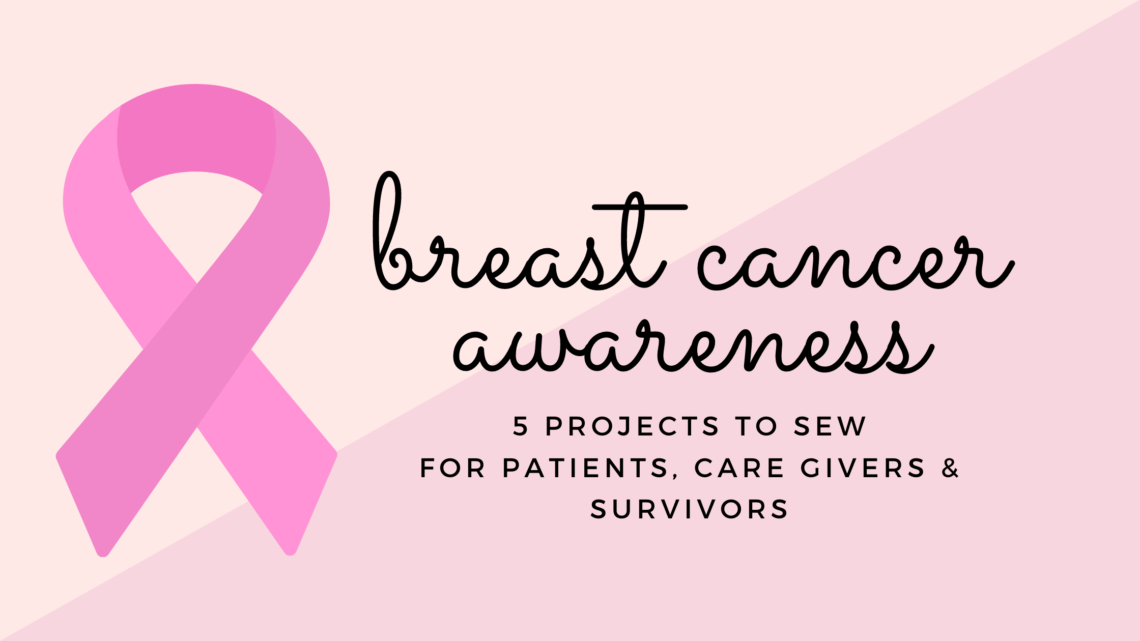 Breast Cancer Awareness – Gifts for Patients & Survivors

Breast Cancer Awareness Month is Here!
Celebrate a survivor or show your support of a patient with five gifts to sew or quilt.
PERSONALIZED ZIPPER POUCH FOR TREATMENT DAYS
This zipper pouch blank is actually meant for jewelry, but anything is easily stored inside. Fill it with sewing supplies to tote to classes. Fill it with treats for treatment day, such as tissues, hand sanitizer, mints or candies, ear buds, hand lotion and Chapstick.
The small compartments inside are also perfect for corralling sewing supplies to classes or from one station to another in your sewing room.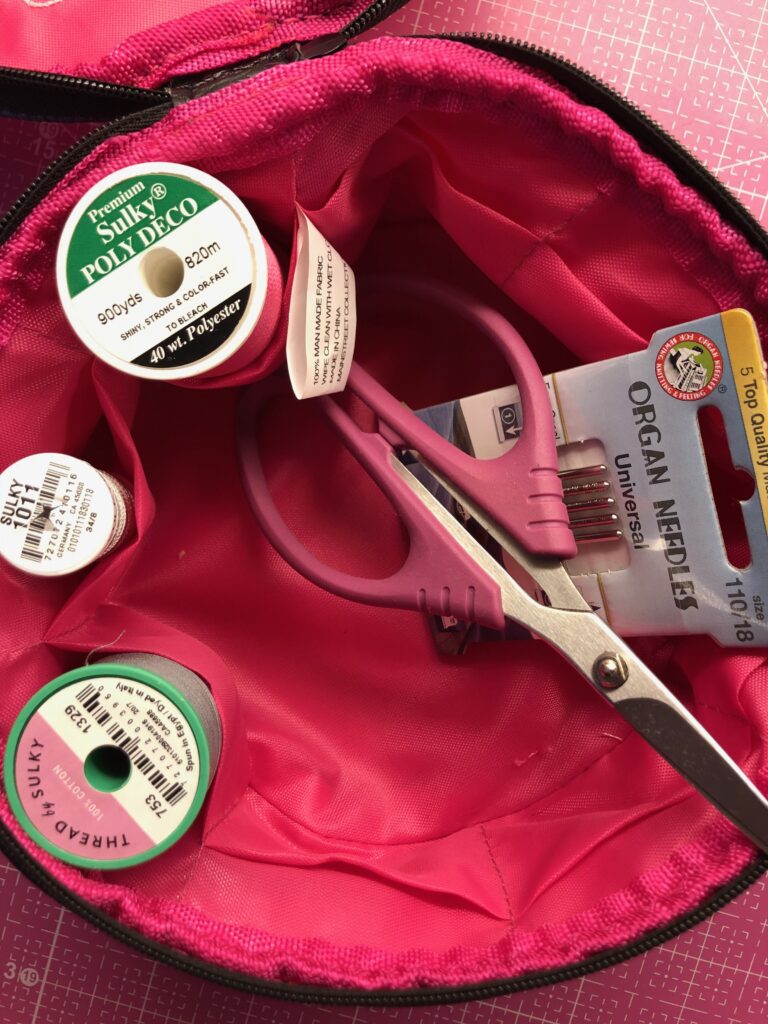 The zipper goes around the entire top, making it easy to embroider using the "hoop-less embroidery" method.
Hoop Sulky Sticky + in the hoop.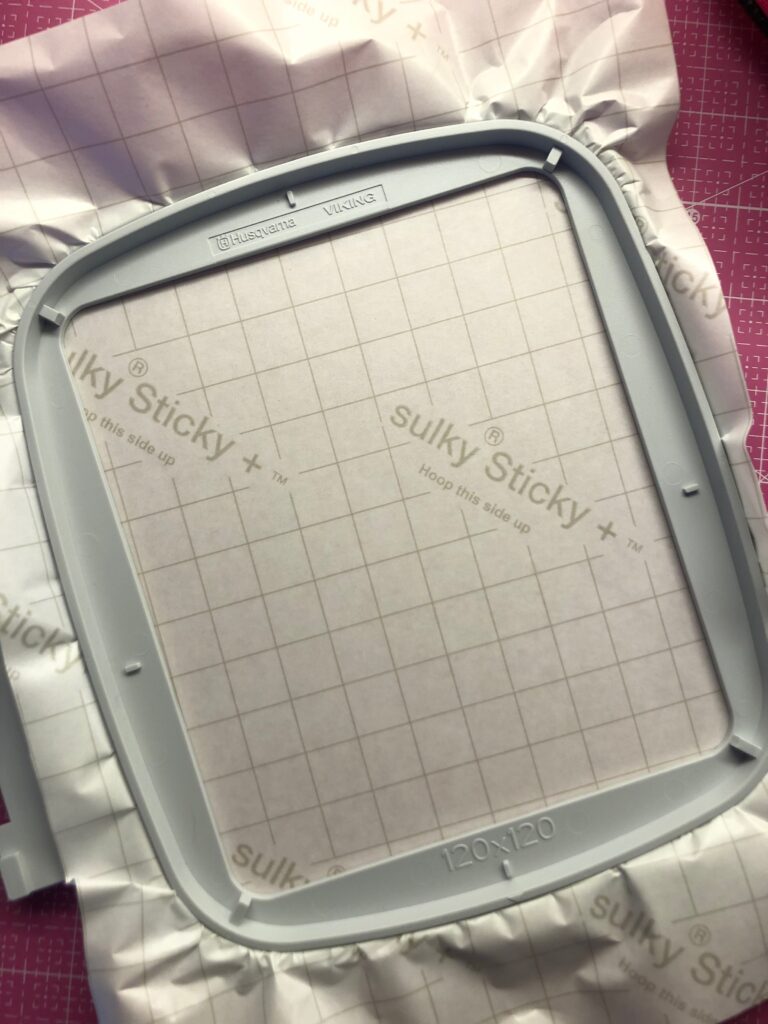 Score the paper within the inner hoop ring using a pin.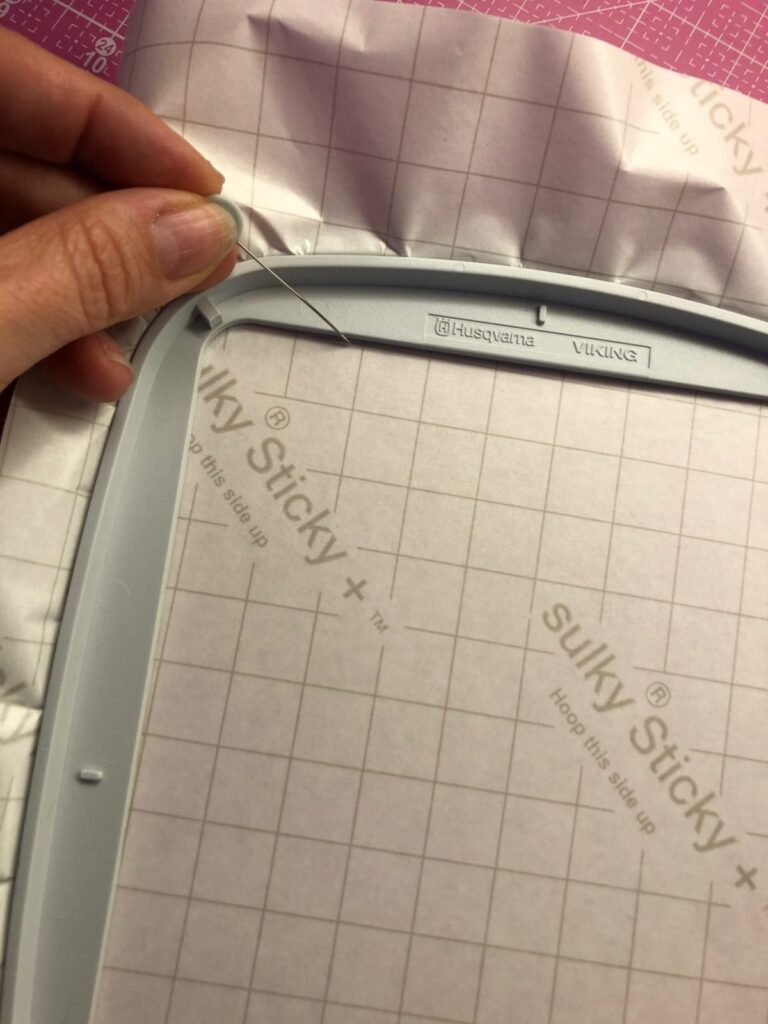 Tear the paper backing away to reveal the adhesive.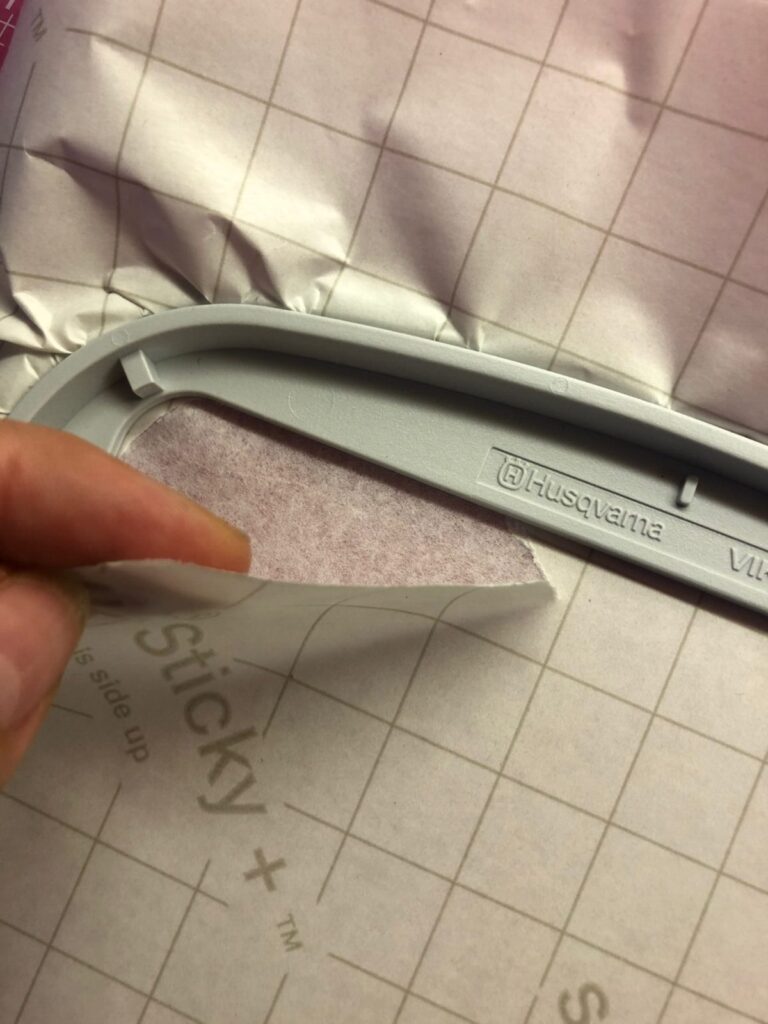 Place the jewelry case lid on the sticky surface of the hooped stabilizer.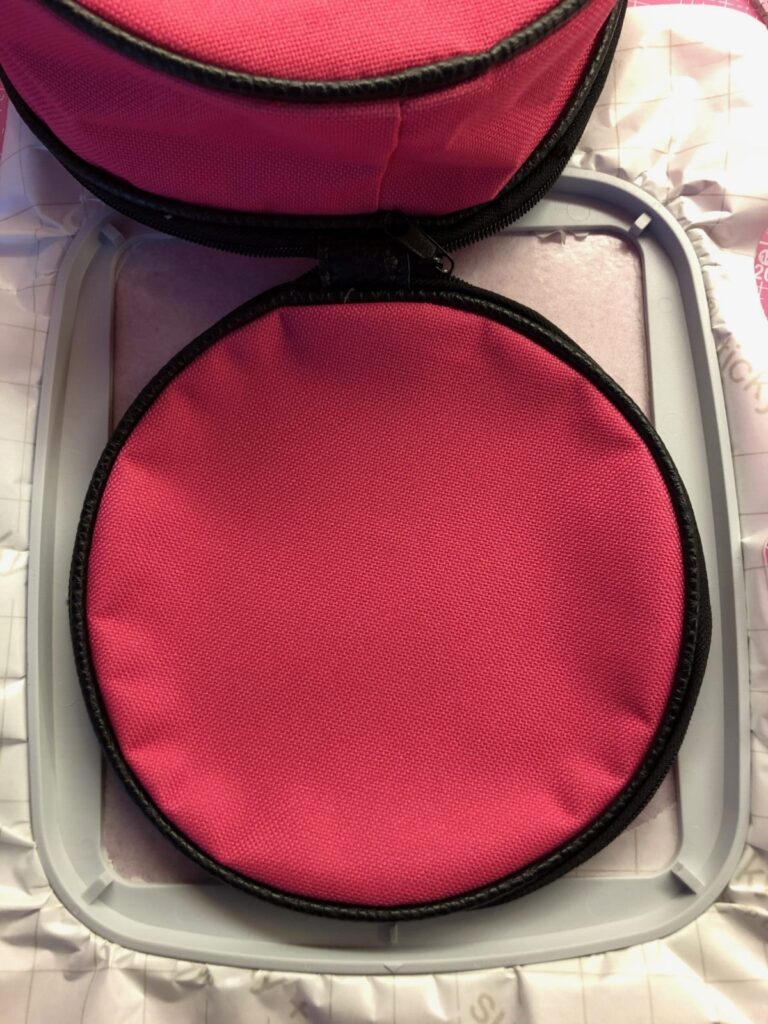 Place the hoop onto the machine, and then embroider the design.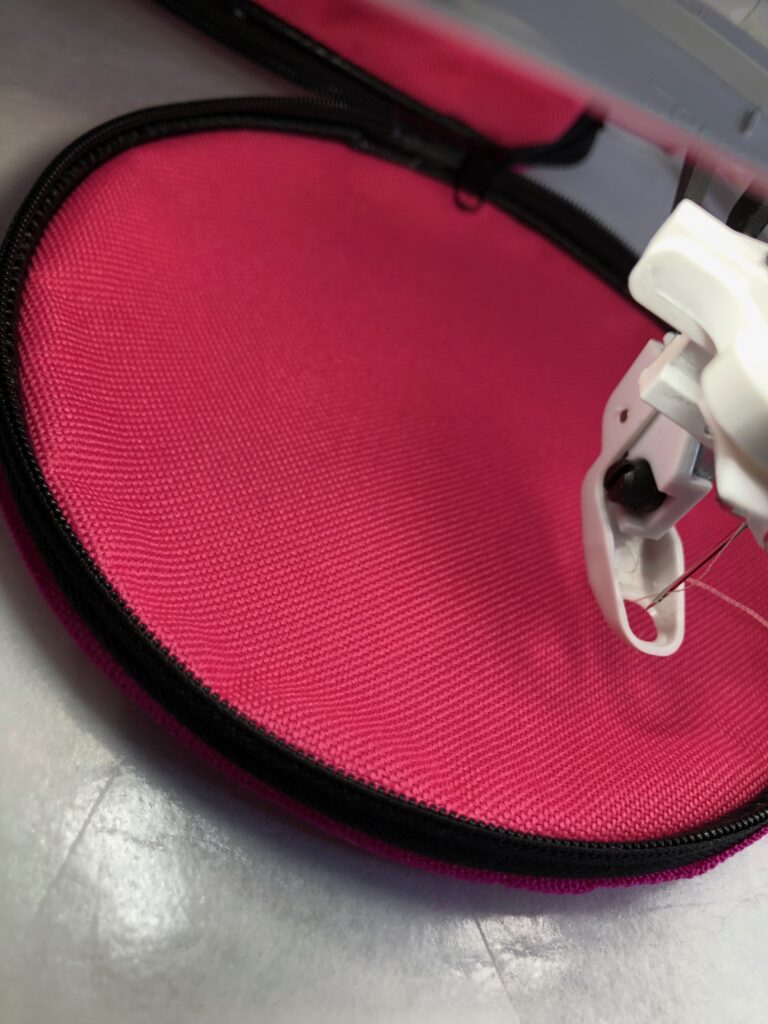 Choose a pink ribbon design, monogram or message of hope to embroider on the pouch top.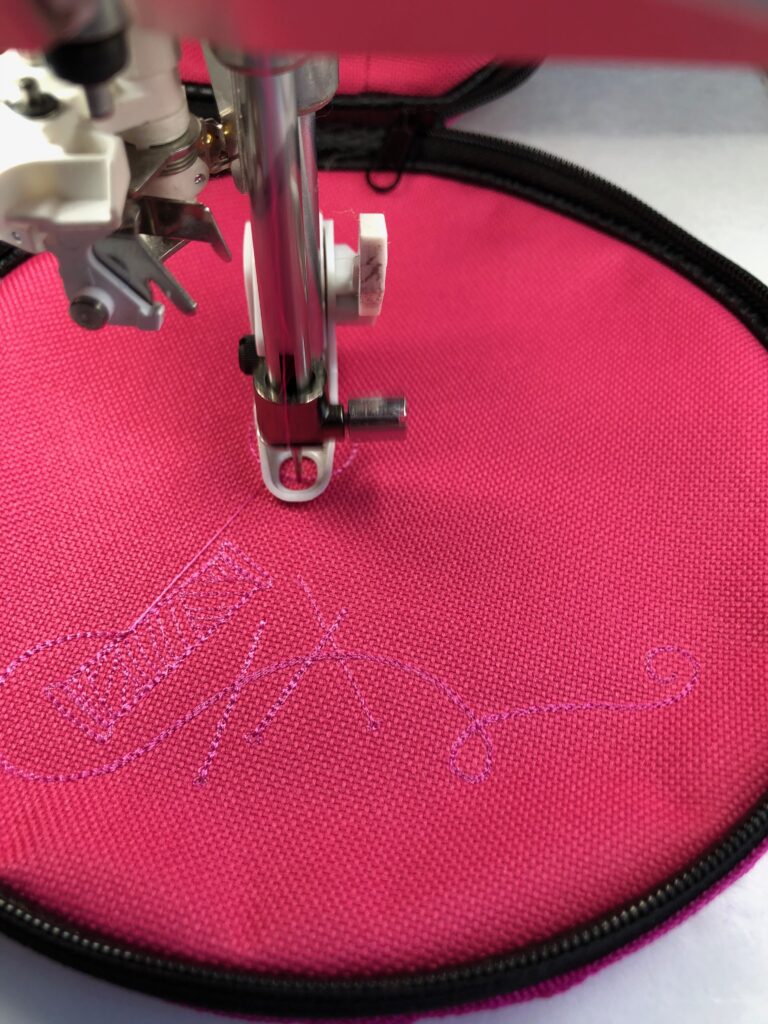 The designs from our Pink Palette for Machine Embroidery would be perfect on this pink pouch! The palette comes with 10 spools of pink shades of Sulky Rayon thread, and 5 "Beat Cancer" embroidery designs are free with purchase.
EMBROIDERED SWEATER FOR PATIENTS
A cardigan is a nice gift to give to a patient (or care giver), to provide relief from chilly rooms. The open front of a cardigan allows for easy access to ports and IVs, too.
Add embroidery to a pre-made cardigan to embellish an otherwise boring basic. This tutorial showcases Sulky Filaine™ thread, which contributes more furry texture to a lofty cardigan sweater.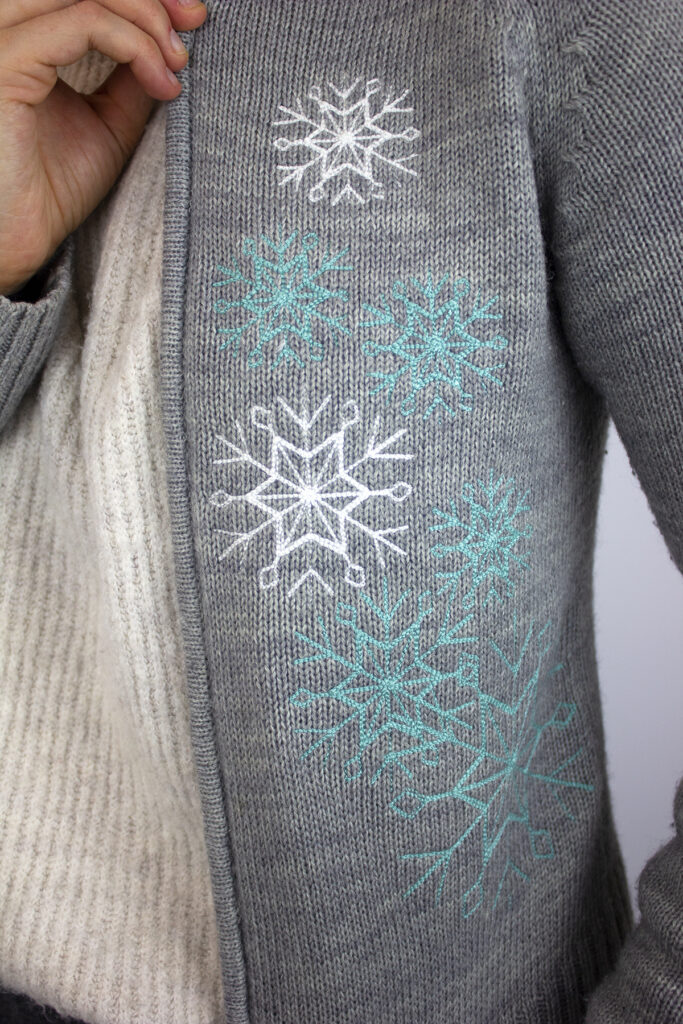 Choose open, line-art style designs for a cardigan sweater, so the thread can fit within the sweater loops as opposed to pushing them aside or filling too much surface area and creating a "bulletproof" design. A topper, such as Sulky Solvy®, is essential for sweater embroidery, to ensure the thread sits nicely atop the fabric surface.
If using a T-shirt or Jersey knit cardigan, embroider with Sulky Poly Deco™ or Rayon thread. Sulky 30 wt. Cotton is also a nice choice, providing the design can accommodate thicker thread. Stabilize with a fusible cut-away stabilizer, such as Soft 'n Sheer Extra™, to provide continual support through washings and wearings.
LAP QUILT FEATURING BREAST CANCER RIBBONS
Another way to support a patient is by making a lap quilt to cozy up to during treatments. This small quilt includes solid squares that are perfect for machine embroidery. Choose the pink ribbon design featured above, or embroider messages of hope inside each square.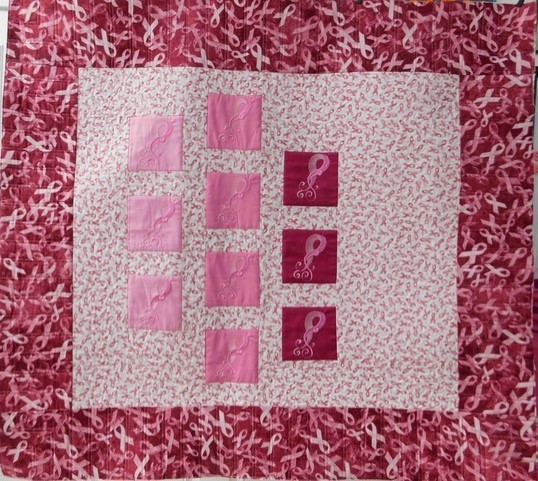 This quilt was adapted from our FREE Botanical Blues Quilt pattern, available on our Free Project page. The fabric colors were swapped, and machine embroidery was swapped for the handwork.
Hand embroidery, however, is also a great option for the squares, and kids can also contribute by first signing their name, and then learning how to follow the lines with needle and thread. Grandmas, moms aunts and friends will love looking at the little signatures!
Our 12 wt. Cotton Pink Ribbon Sampler includes 6 spools of thread that's perfect for handwork. Included are some Blendables®, too, that change color every 2 1/2″ to 5″. These are great for fill stitches, such as satin stitches or long-and-short stitches. (10% of proceeds on this thread go straight to the National Breast Cancer Foundation!)
Need a hand embroidery primer? Look to our Hand Embroidery for Kids video series. (These lessons are great for beginners of any age!)
POSTCARDS FOR BREAST CANCER AWARENESS
A message of hope, strength and support is great, especially if it does double-duty as wall art. Create a quilted postcard in the hoop of your embroidery machine, and either satin stitch the perimeter or bind it like a mini quilt to be cherished long after treatment ends.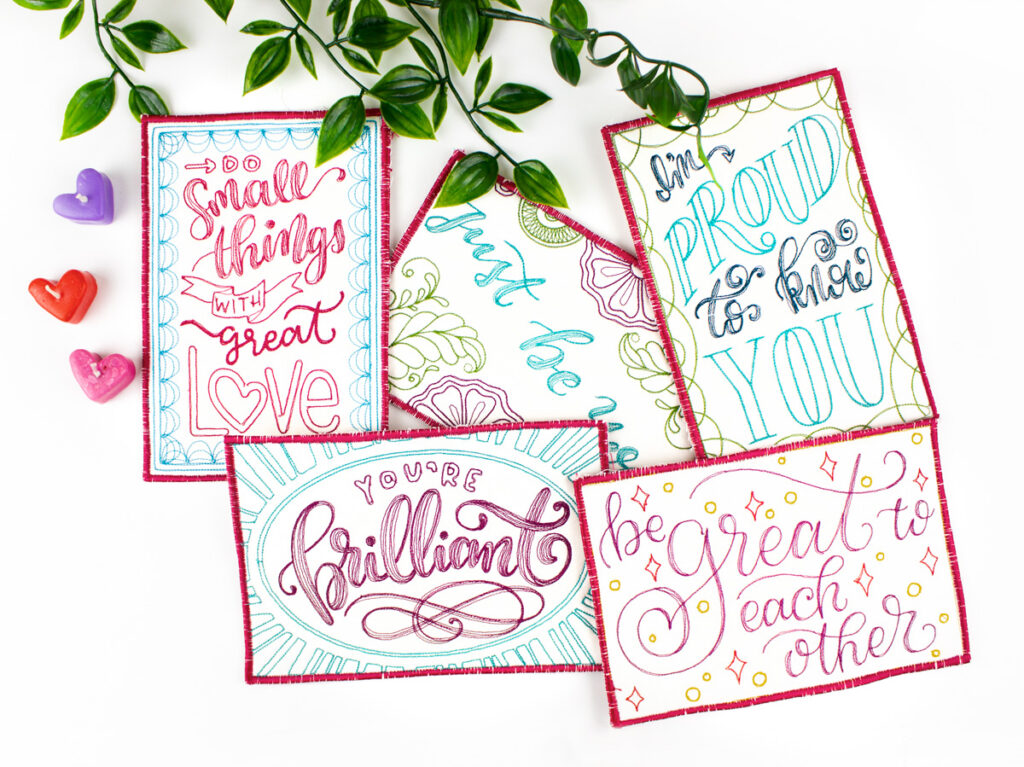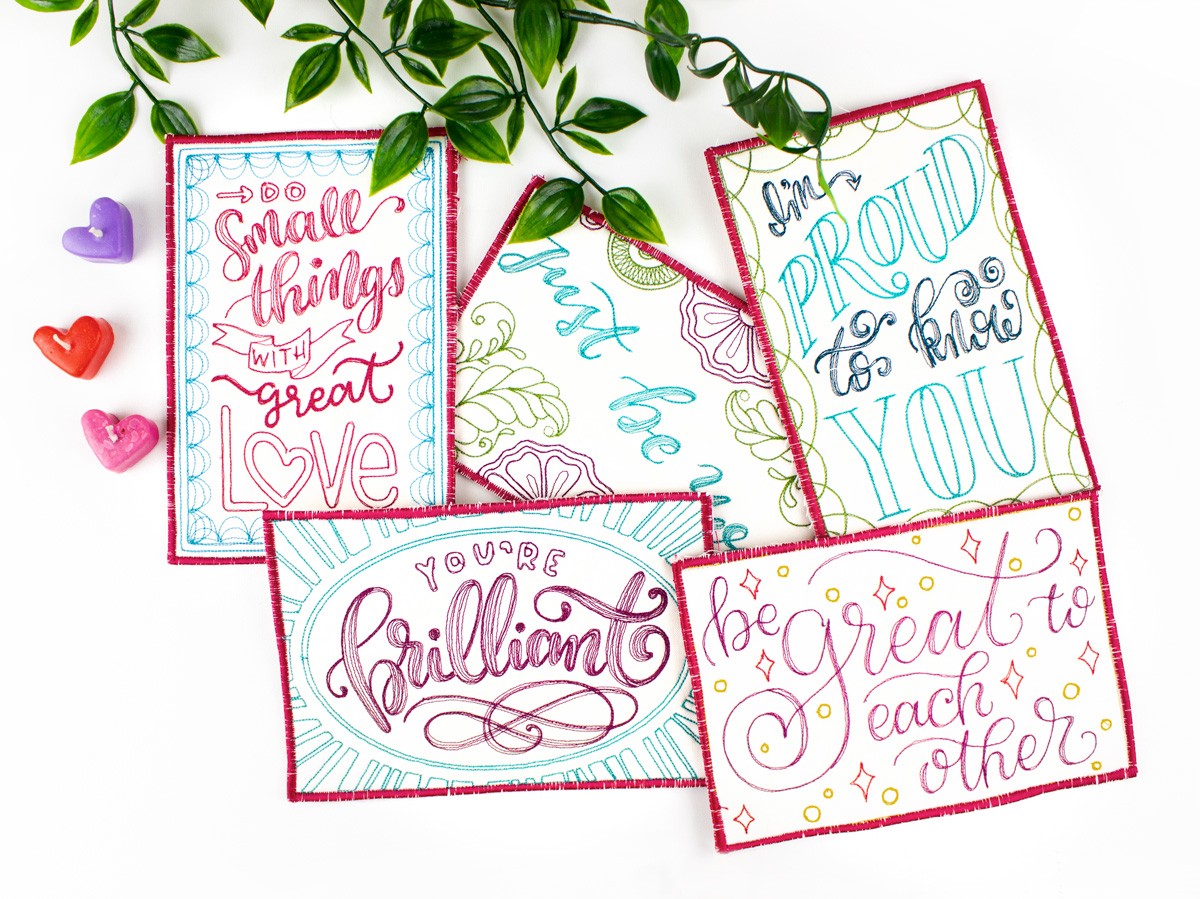 Learn how these come together in our FREE webinar with Karlee Porter. And grab the kit to have all you need to create a bunch of postcards for friends.
FLEECE HAT FOR CANCER PATIENTS

A hat seems an appropriate gift for any cancer patient. Try using a lightweight fleece, or even a knit fabric, to create hats in different weights, depending on the season and weather.
Our free Fleece Hat Pattern comes in kid and adult size, and you can make them quickly. Create a few and gift them to cancer centers; hats are usually always welcomed donations.
Stay safe, be diligent, stay healthy and get yourself checked! And to all those in treatment currently, FIGHT LIKE A GIRL!