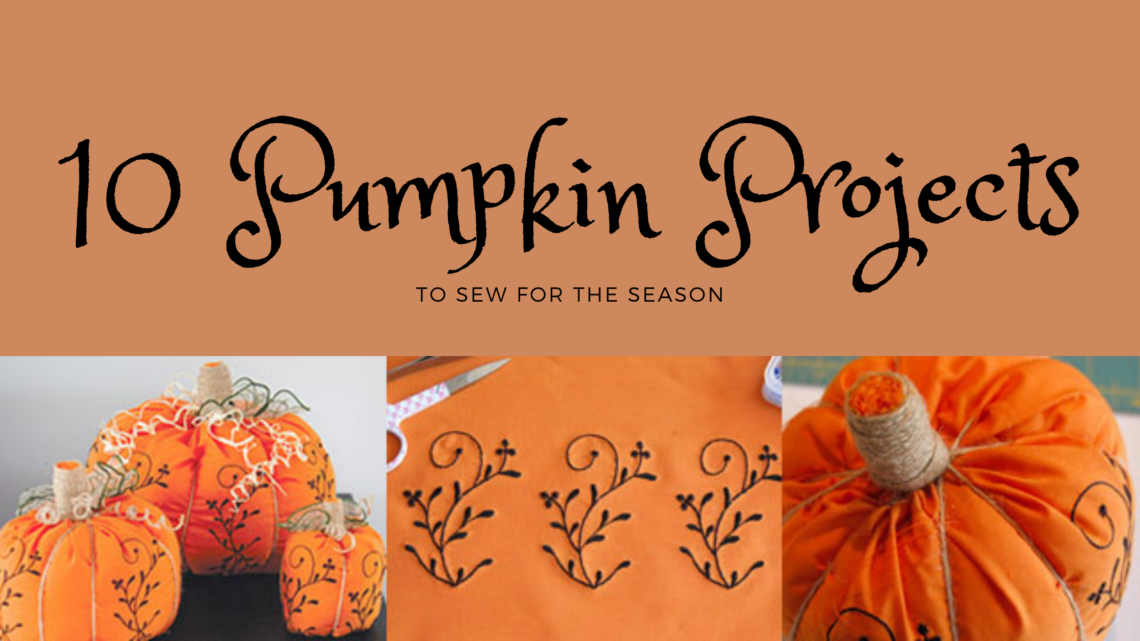 10 Pumpkin Projects to Sew for Fall

10 Pumpkin Projects
to sew for fall
It's time to spice things up with pumpkin projects that are easily doable before Halloween and last long after into the fall season.
Ok, so this one doesn't involve sewing. But, you CAN use your sewing supplies to help carve adorable pumpkins with ease! Simply use Sulky Stick 'n Carve™ to transfer your pumpkin design straight to the gourd, and cut right through it. Just like Sulky Stick 'n Stitch™, Stick 'n Carve is water-soluble, so it washes away completely when carving is complete.

Grab these threads and cross-stitch some spooky wall art using the link above!
Sulky® 12 Wt. Cotton Petites™ Thread
Sulky® Metallic Holoshimmer™ Thread – 145-6046
New to cross-stitch? Check out our Intro to Cross-Stitch video series on YouTube.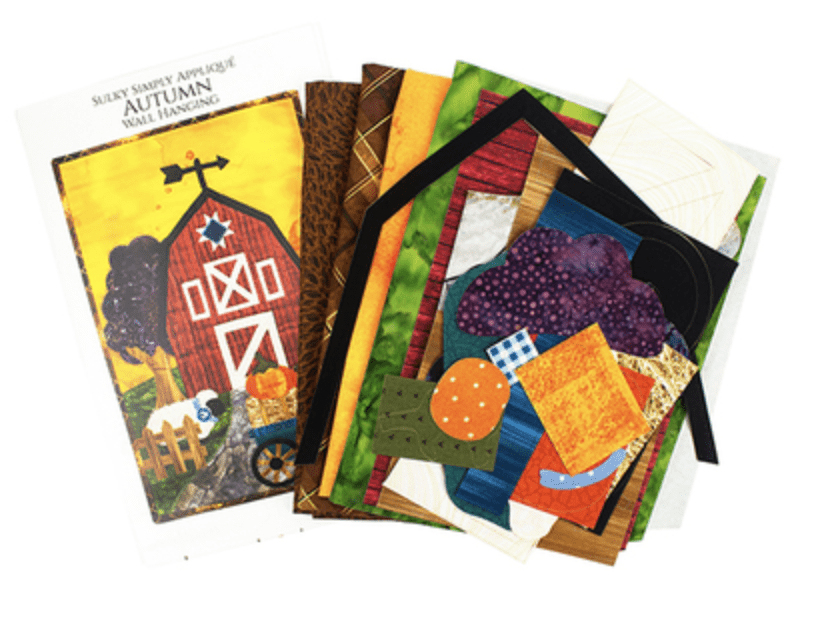 Create a lovely fall scene to hang in your kitchen or living room. The Simply Appliqué Fall kit includes the laser-cut appliqué pieces you need to start fusing and sewing immediately. With Soft Fuse™ already applies to each piece, you'll be able to get to the sewing faster than ever before. Try Sulky Rayon Thread for decorative stitching each appliqué piece in place. Or grab the Sulky Poly Star Fall 6-pack to add subtle metallic flair to the piece.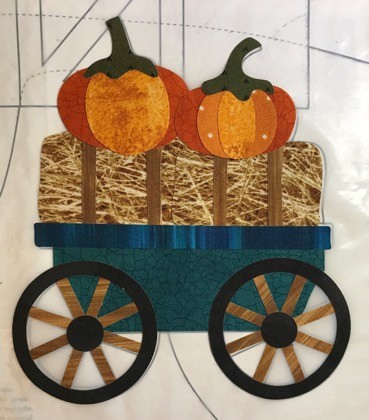 This easy strip-pieced quilt is comfy and cuddly, made of Shannon Fabrics Cuddle. The included exclusive Sulky machine embroidery designs match the fabric-print motifs, and the appliqué Frankie just makes the focal point of the quilt "sew" cute.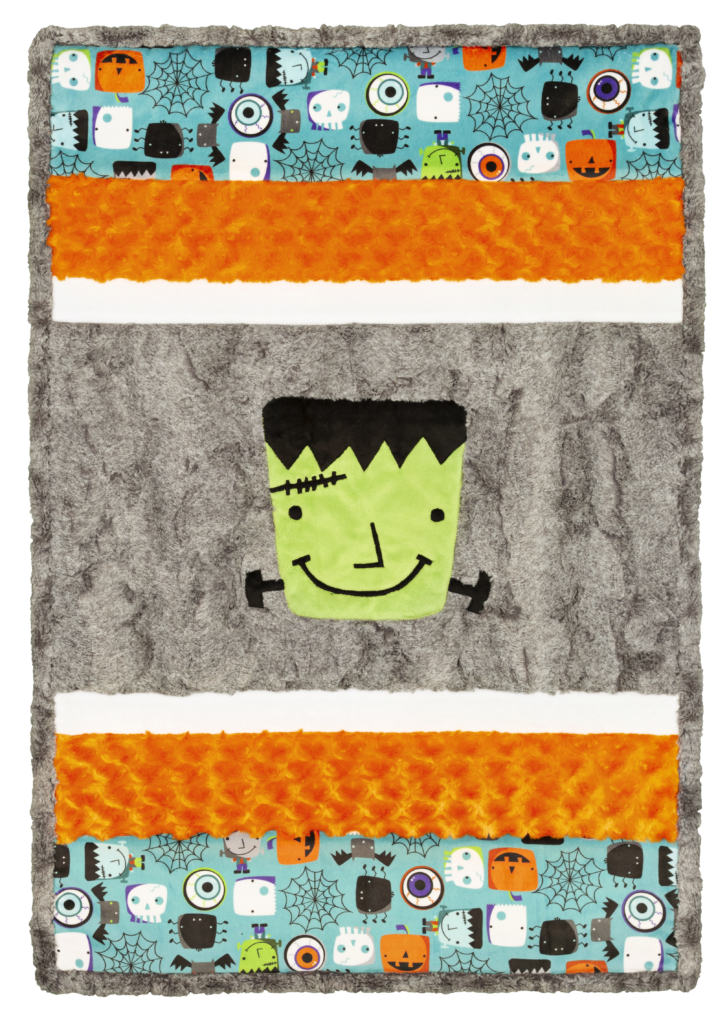 Make this for a new baby, due around Halloween, or any kid strolling about during the season. Everything you need, including Sulky Rayon Thread and stabilizer to make the appliqué stitching easy, is included in the convenient kit.

Grab the free Paper Pieced Pumpkin pattern to make this modern pumpkin project.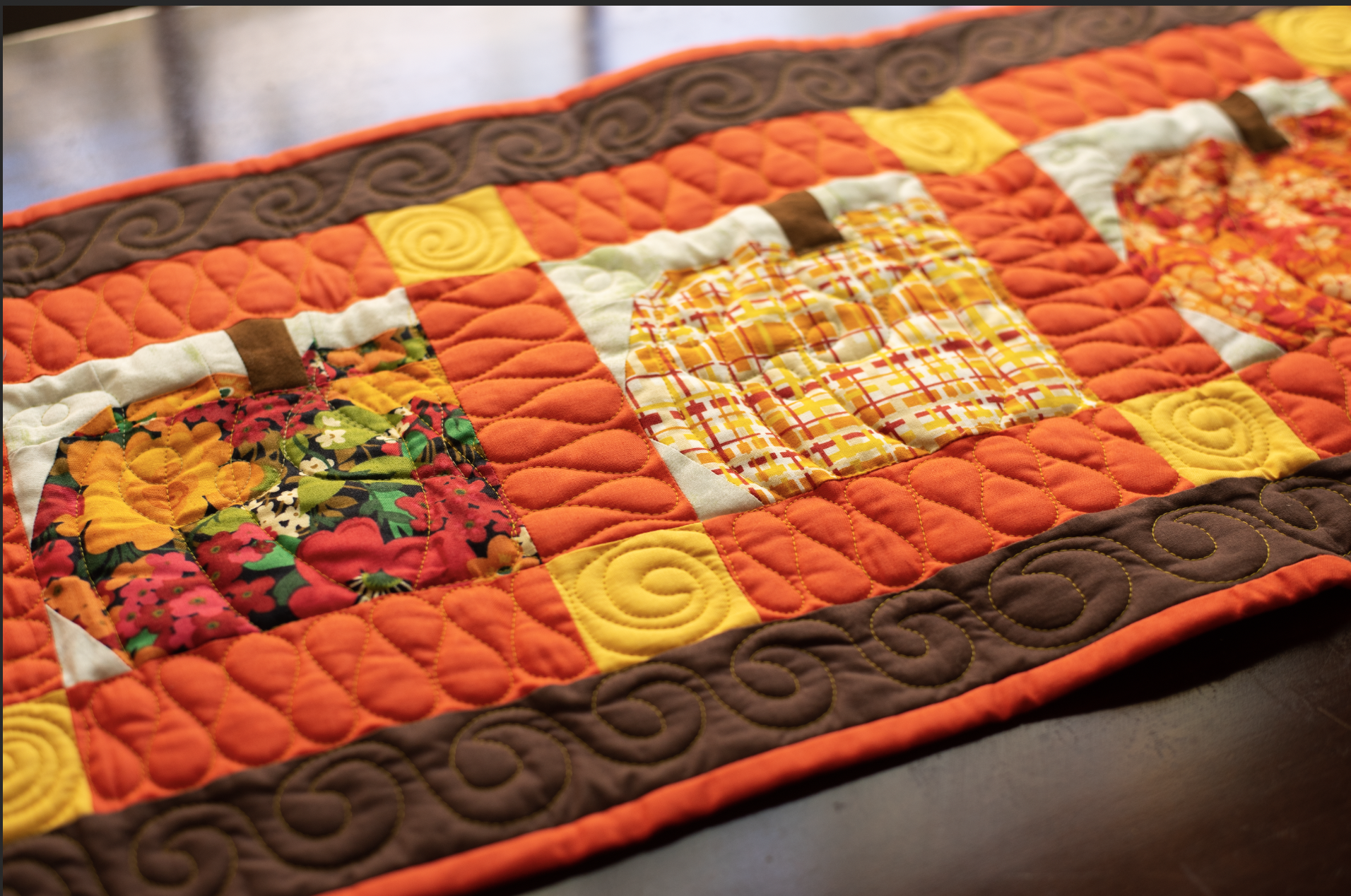 The pocket on this pumpkin project kit is completely paper pieced, using Sulky Paper Solvy™. With lots of techniques to try, this project includes loads of Sulky thread to try your hand at piecing, quilting, topstitching, free-motion work and more. Plus, you can use the tote throughout the fall season, carrying goodies to the pumpkin patch, cider festivals and the like!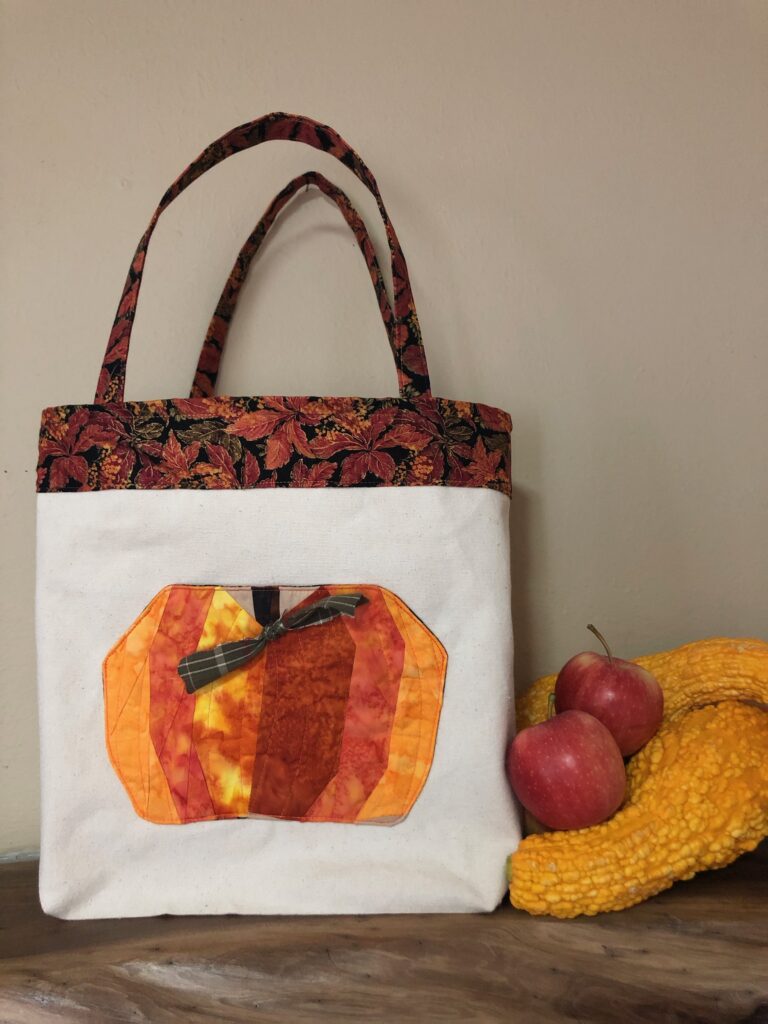 Trio of Pumpkins Machine Embroidery Design
FREE to all of our Steampunk Pumpkin Pouch webinar attendees, the Trio of Ghosts machine embroidery design is a great embellishment for any number of pumpkin projects! Create a wall hanging, mini quilt for your front door, or simply stitch it to a sweatshirt to wear on Halloween night!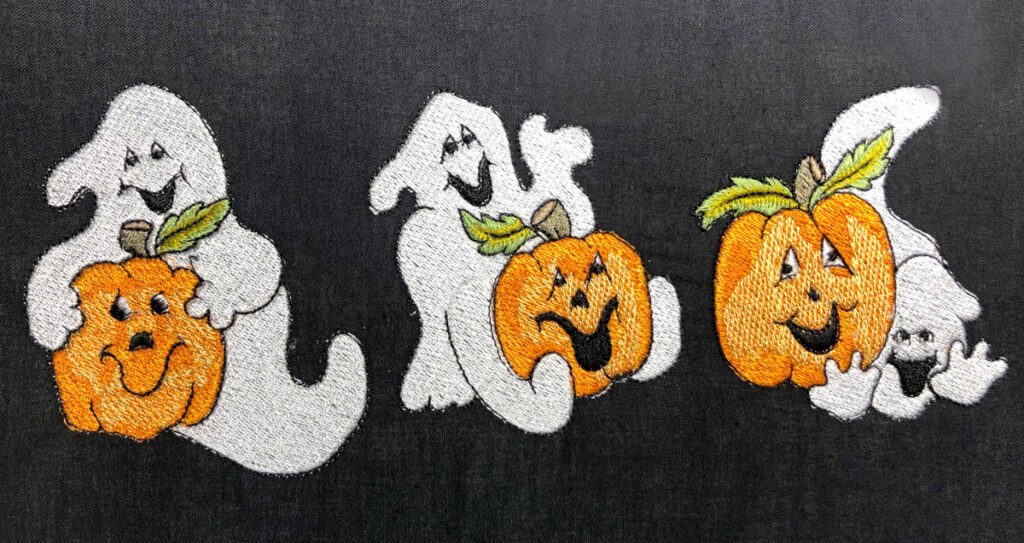 Speaking of Steampunk, this pumpkin project is a little pouch for you to make for all the littles in your life. Made completely in the hoop of your embroidery machine, this project is super fun and easy to construct. Grab the kit to have everything you need to start sewing, and complete this little guy in time for trick-or-treating.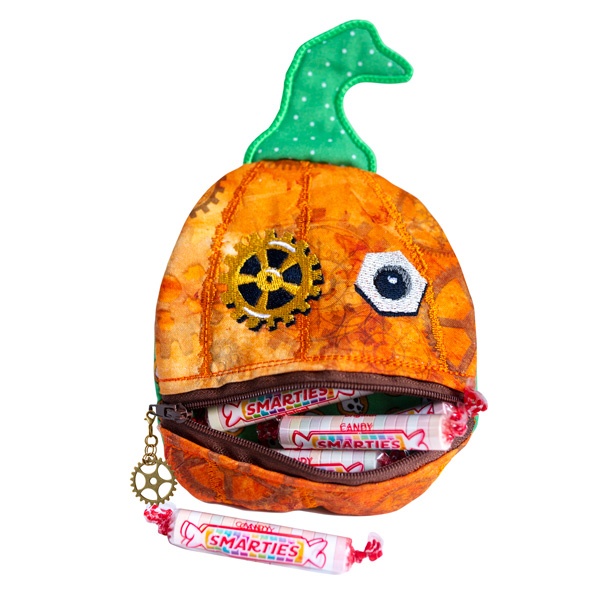 Pumpkin Trio
Embroider some orange fabric and gather it around some fiberfill to create a set of three pumpkins to spice up your home décor. The free instructions are available on our Free Projects page!
Is it a costume or is it an apron or is it both? You decide! This cute little number is embroidered using the Sulky Halloween Machine Embroidery palette, which comes with 10 Rayon thread spools and loads of machine embroidery designs that are perfect for the holiday. Grab the free pattern and start stitching!