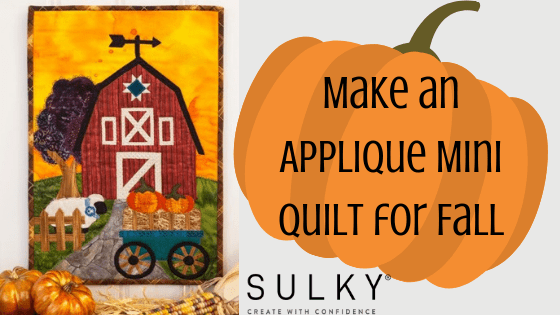 Appliqué Mini Quilt to Make for Fall Harvest Home Decor
Make a Fall Appliqué Mini Quilt using Simply Applique Kits – available at sulky.com!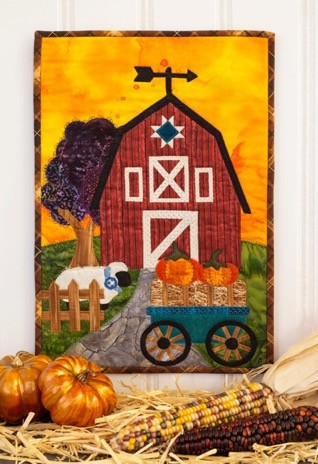 Make a fall-themed applique mini quilt that's easy and fun! Autumn is around the corner, and it's time to start bringing out the pumpkin, leaf, and scarecrow motifs to decorate the house for the season. This fun kit brings a touch of all things fall into your harvest-themed home.
Fall Mini Quilt Kit Details
The fabric kit includes pre-cut applique pieces that are already treated with Soft Fuse, so they're ready for layering and fusing right to the background fabric. You'll also need the Simply Applique fall thread kit, to have all the colors of rayon thread needed to add decorative stitches to each applique piece (The metallic and bobbin thread are in there, too!). If you don't have a rectangle of batting in your stash, you'll need to pick some up to finish the piece before binding.
Project Details
The best part about this kit is that the pieces are precision cut and ready to use. There's no searching through your fabric stash to find the right color for each element. There's no cutting out tiny pieces (or large ones, for that matter), and no fiddling with applying fusible web!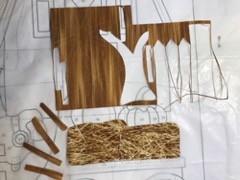 With all that time saved, you'll be able to have fun using all the decorative stitches your machine has to offer. You know all those stitches you never get to use? Play around and make a stitch sampler. Then choose different stitches to embellish each applique unit. Be sure to switch out thread colors for each fabric color for maximum impact.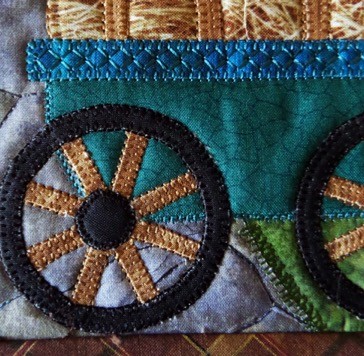 The appliques are assembled as units, using a light box and non-stick pressing sheet for ease and simplicity.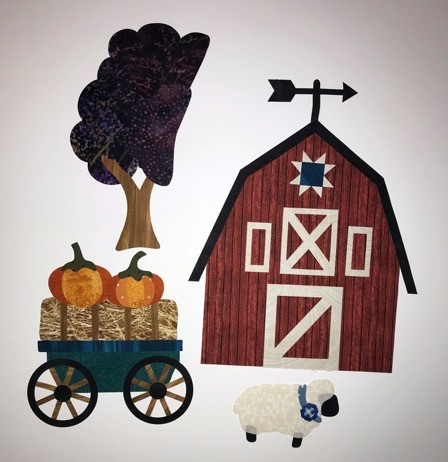 After layering each applique unit, they're positioned onto the background fabric according to the pattern. Then the fun of stitching begins!
If an applique mini quilt wall hanging isn't your thing, the applique scene is easily made into a pillow, table mat or even fused to a jacket.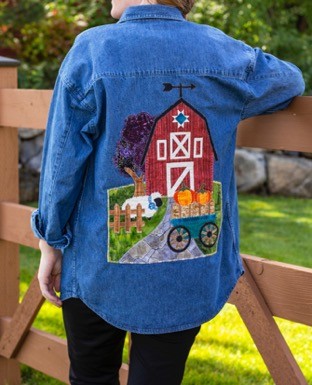 Grab your kit today to make this fun project and get ahead on your fall decorating! Also available is a super bundle, containing supplies to make mini quilts for all four seasons.