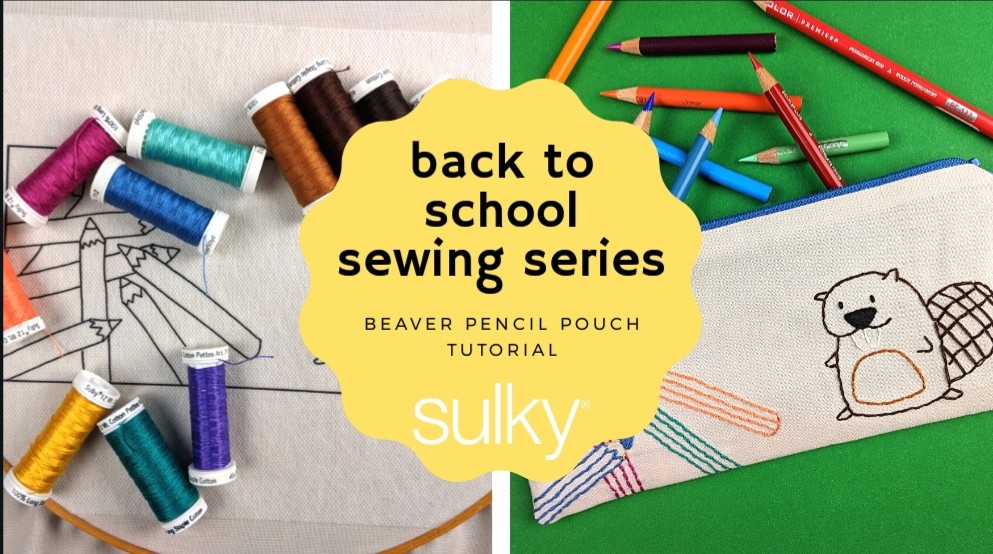 Beaver Pencil Case: Back to School Sewing Series
Beaver Pencil Case
Back to School Sewing Series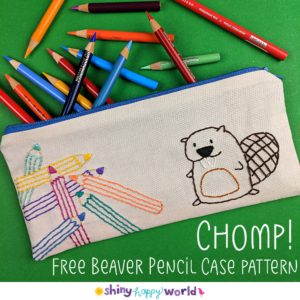 The Beaver Pencil Case is the final project for our Back-to-School Sewing Series. Wendi Gratz of Shiny Happy World made this ADORABLE Beaver Pencil Case. We love how it turned out and hope you all enjoy making it! If you make any of the projects from our Back-to-School Sewing Series, be sure to share them on social media with #SewBetterWithSulky or #SulkyBackToSchoolSewingSeries.
Beaver Pencil Case Supplies:
one fat quarter of the main fabric
scraps of lining fabric
tiny scrap of black felt
9″ zipper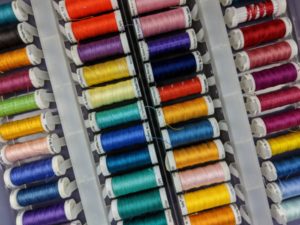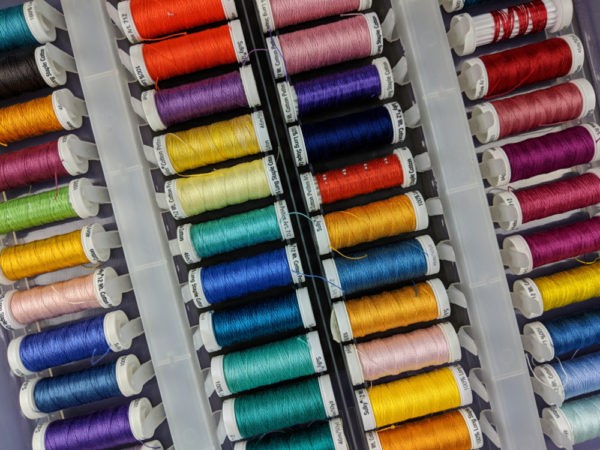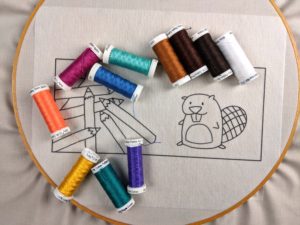 Read the full tutorial here.
Tips for Handwork
You'll learn why using Sulky 12 wt. cotton Petites for hand embroidery is a game changer! It's easy enough to sew that little kid fingers can negotiate the stitching, unlike floss that tangles each time you try to grab a strand. Plus, it's stored on a snap spool, so the thread end is always contained and never unravels! Bonus!
The Sticky Fabri-Solvy, also known as Stick 'n Stitch, is printable in your home printer. So it's never been easier to transfer the cute Beaver design. Simply print on the fabric-like side and place the sticky side of the stabilizer facing your project. Stitch through all layers, and then rinse it under running water to remove! Let dry flat, and then press from the wrong side using a press cloth.
Hope you all have enjoyed our Back to School Sewing Series! Be sure to share your projects with us on Social Media and use #SewBetterWithSulky and #SulkyBackToSchoolSewingSeries.
Happy Sewing!