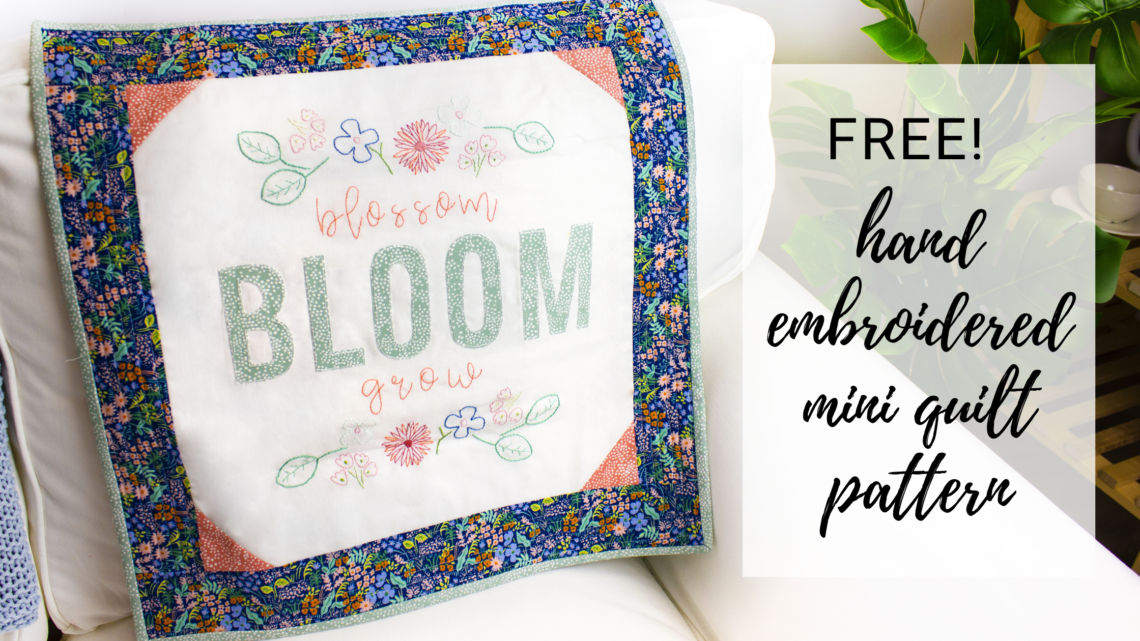 Bloom Free Pattern – Hand Embroidered Mini Quilt
Bloom (free pattern) into Spring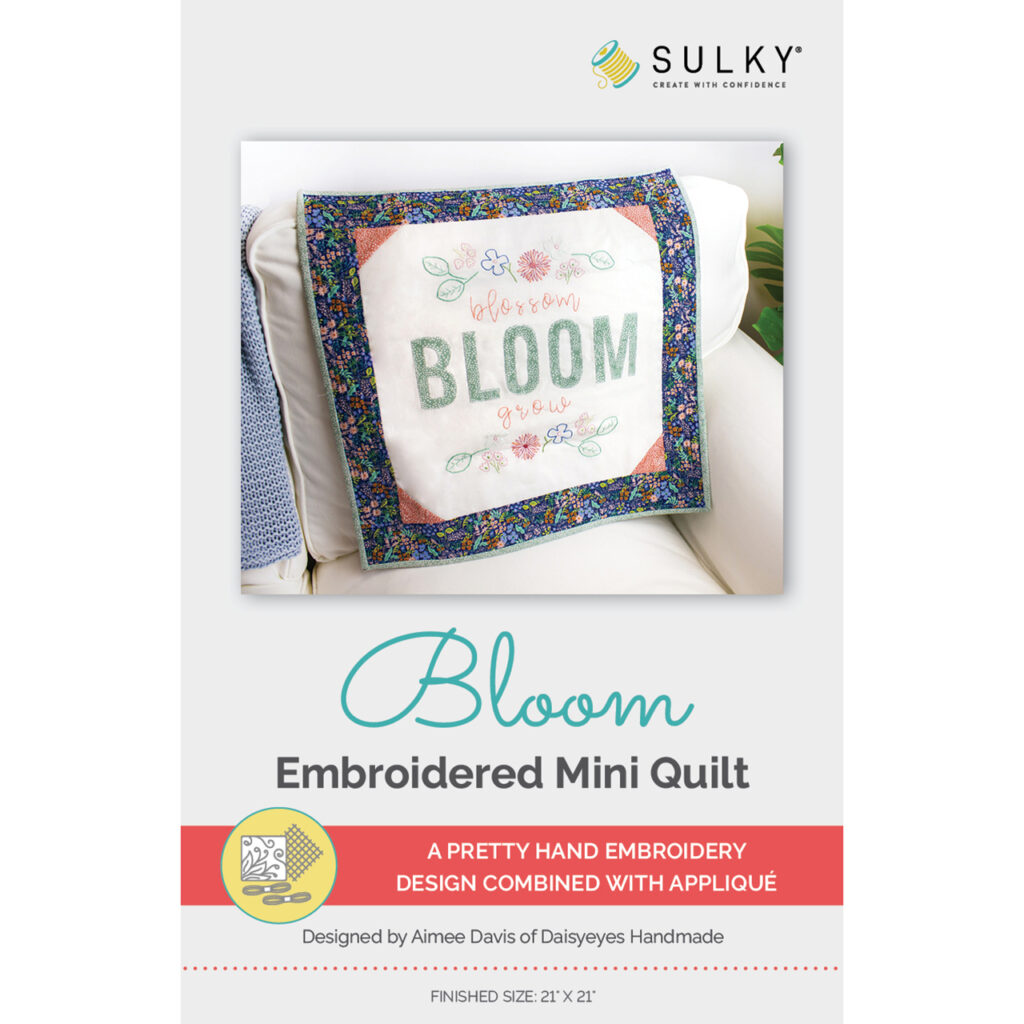 a hand embroidered Mini Quilt
designed by Aimee Davis of Daisyeyes Handmade
This Bloom free pattern combines hand appliqué, hand embroidery and basic quilting techniques to create a mini quilt perfect for your spring wall décor. Download the pattern for hand embroidery and appliqué for free!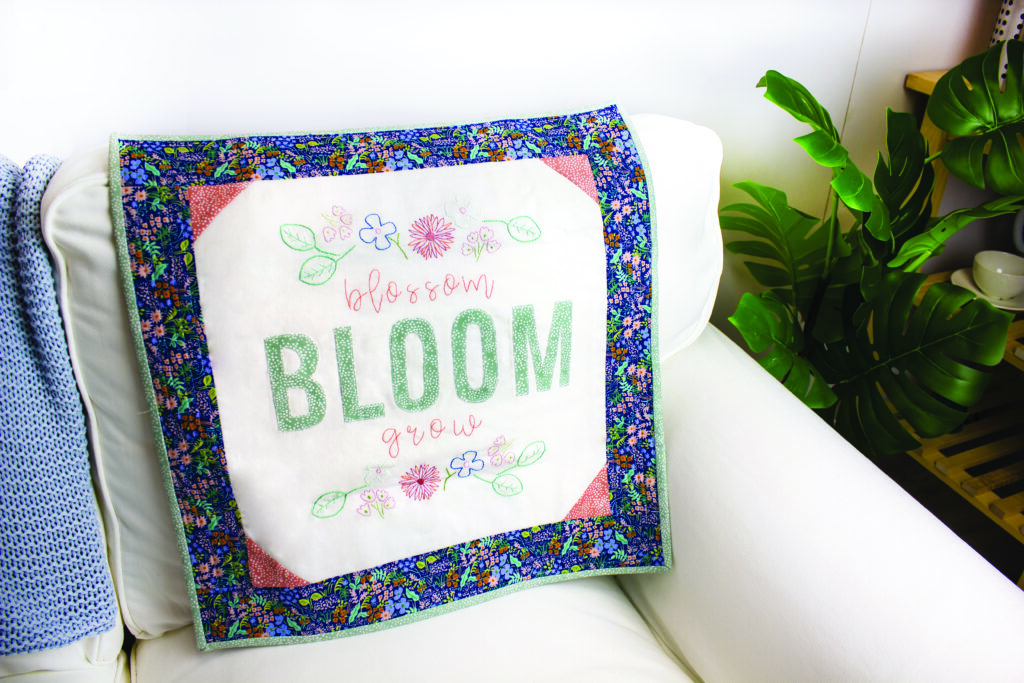 Or, if desired, purchase the machine embroidery design and create your appliqué in the hoop. (Note: The design colors shown below were altered from the machine embroidery color sequence chart to match the chosen fabrics.)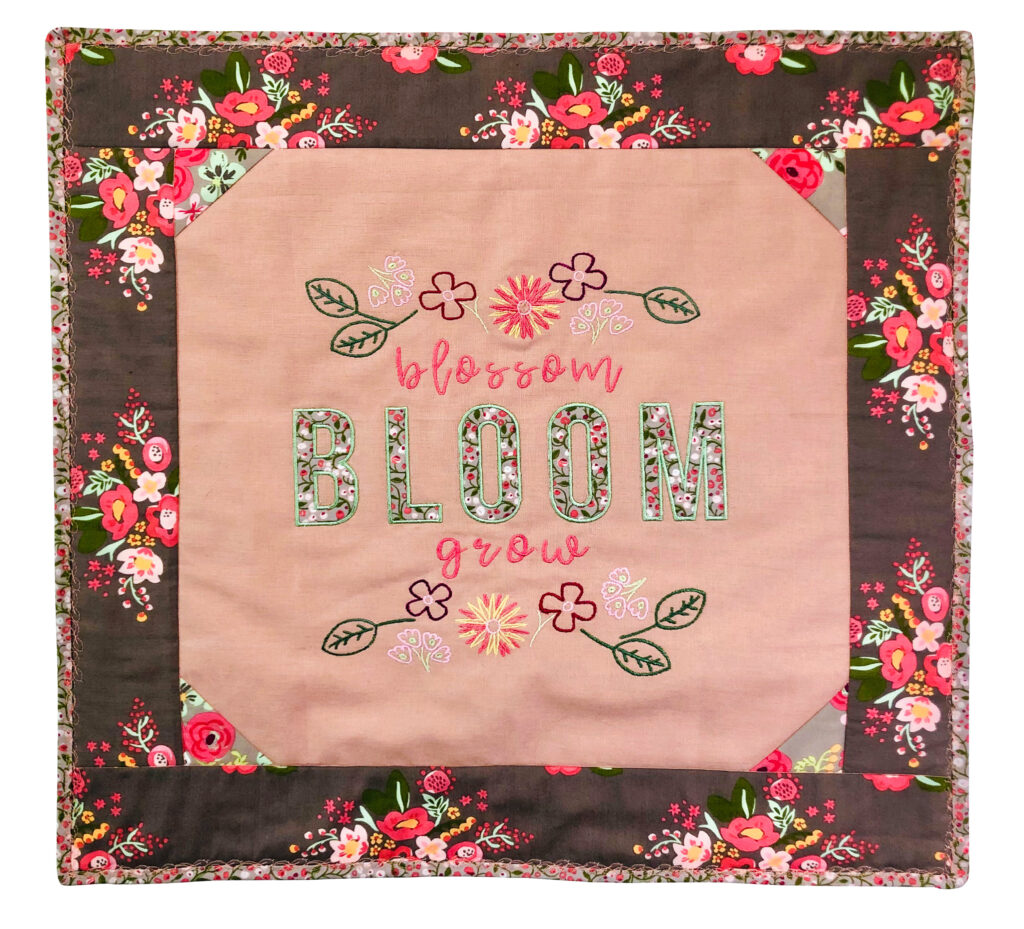 Hand Embroidery Supplies 
Sulky 12 wt. Cotton Petites™ in the following colors: 
Fabrics & Quilt Supplies 
A: 1 FQ white cotton fabric for center embroidery

B: 1 FQ for quilt sashing & backing

C: 1 FQ for appliqué letters, backing & binding

D: 1 FQ for corner pieces & backing

24″ square of quilt batting

Sulky Perfect Appliqué™

(lightweight fusible web)
PATTERN PARTICULARS
This Bloom free pattern comes with full instructions to make a wall hanging measuring 21″ square.
Also included are the appliqué templates for "BLOOM" to transfer to the paper side of Sulky Perfect Appliqué. Remember to transfer them backwards to the word reads correctly when fused to the fabric.
You'll also find two pattern pages to print directly onto Sulky Stick 'n Stitch™ Stabilizer. Set your printer to the "draft" or lowest ink setting, and then print those pages only onto the fabric-like side of the stabilizer. Cut out the embroidery templates, leaving a slight border beyond the design. Then stitch through all layers, using the Sulky Cotton Petites™ Thread in the colors listed on the pattern.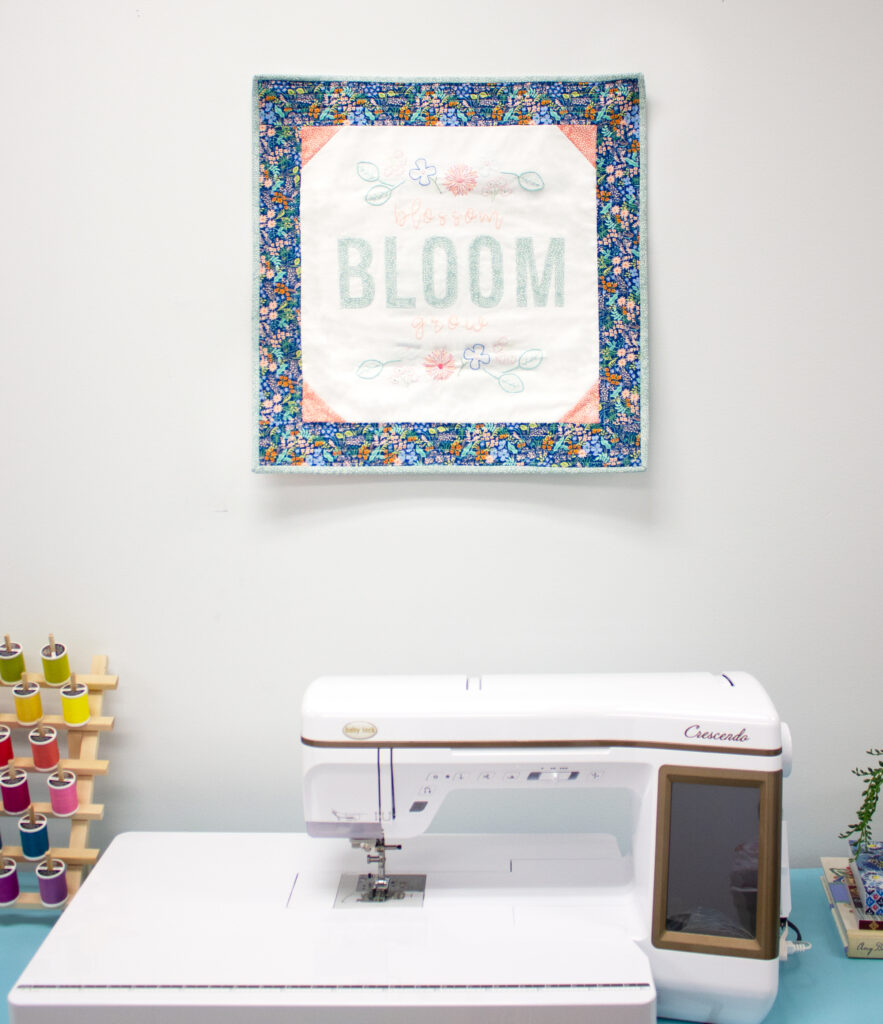 Easily change up the backing to turn this wall hanging into a pillow, too!