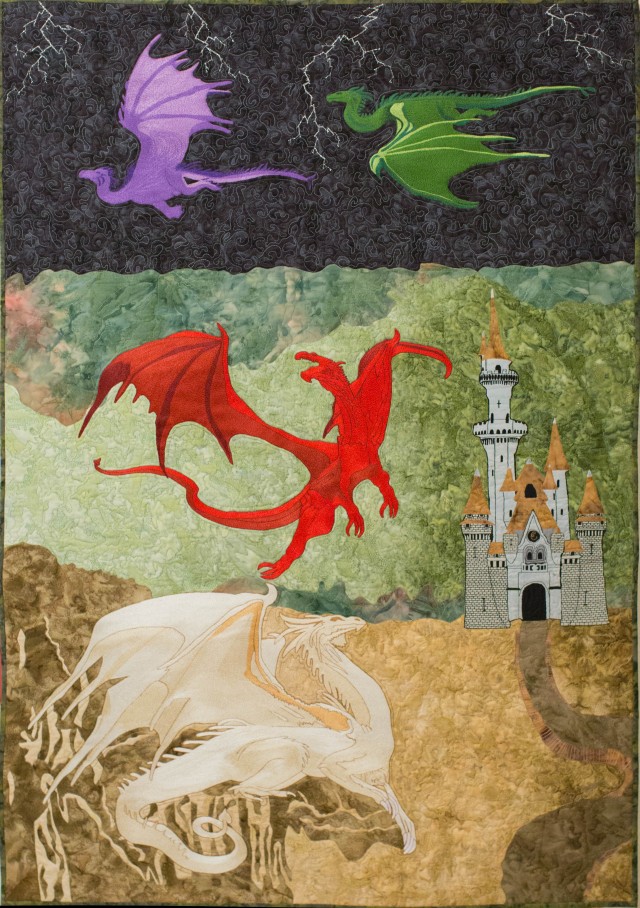 Congratulations Eric Drexler! Your Quilt Will Be in the Arizona AQS Show
It's the kind of letter every quilter dreams of receiving. The one that starts with, "Congratulations! The jury has accepted your quilt in the 2016 QuiltWeek® Contest in Phoenix, Arizona February 11-14, 2016 at the Phoenix Convention Center."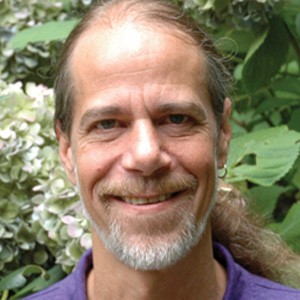 That is the news that Sulky National Educator and Free-Motion Guru Eric Drexler received recently and he was over-the-moon excited.
"This was such great news, especially since this particular quilt has been such a joy to complete. I am thrilled that I can share it with other quilters this year at the show," he said.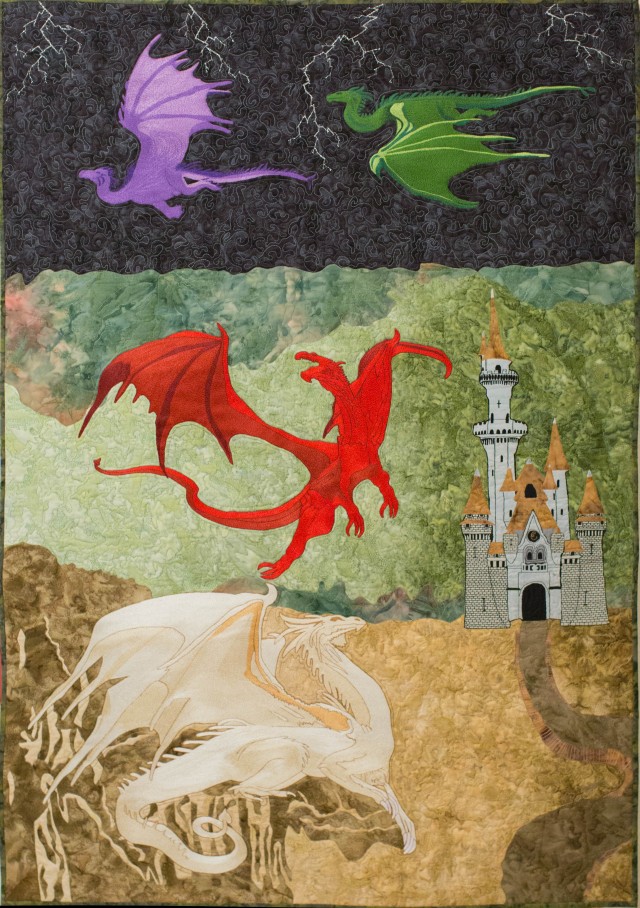 Eric has been chosen to display the quilt, I BELIEVE IN DRAGONS, along with 161 others in this AQS contest. When asked for his inspiration for this piece, he said, "My inspiration for this quilt was a 2015 "Dragons" Calendar by Cirilo Cabral. I just love his almost life-like dragons. The quilt top and the castle were all raw edge appliqué. Tiny stipple stitches really added a lot of life to the rocks and mountains in the background."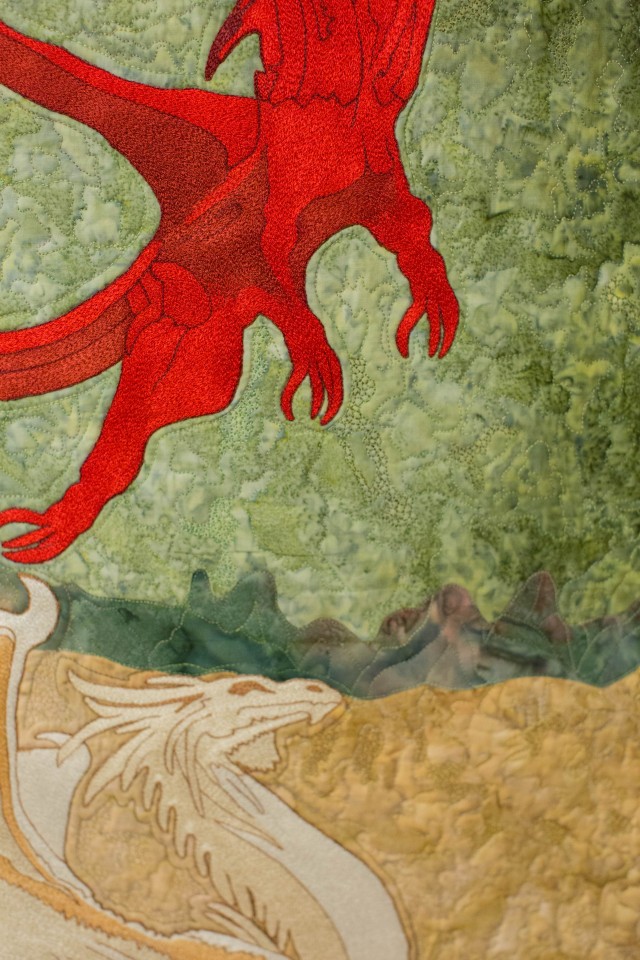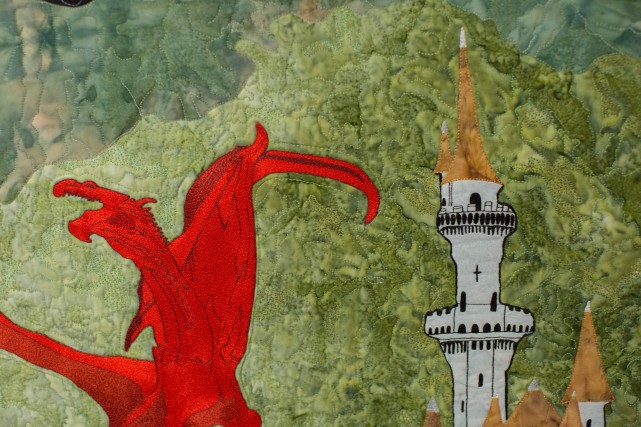 First, Second, and Third Place prizes in seven categories will be awarded, along with seven overall awards including Best of Show. Winners will be announced at the show and posted on the AQS website, QuiltWeek.com. More than $50,000 will be granted, including $10,000 for the Best of Show and $3,500 each for Best Wall Quilt, Best Use of Color, Best Original Design, Best Hand, Best Home, and Best Longarm Workmanship. Regardless of how I BELIEVE IN DRAGONS places in the final judging, all semifinalists' quilts will be displayed at the show, which is expected to draw more than 15,000 people.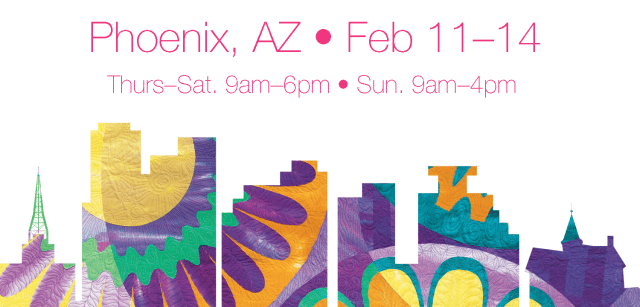 AQS Founder and President Meredith Schroeder says, "Quilts are no longer meant just for beds. Today's quilt makers create artwork using vivid colors, a variety of materials—from traditional designs to paint, ink, and dyed—and stitch them by hand, home sewing machines, and the large longarm machines. You need to see these works of art!"
Quilts were entered in this international contest from 36 US states and 7 other countries.
The American Quilter's Society hosts several shows annually, each with its own quilt contest. Besides the Phoenix, Arizona show, AQS hosts other prestigious shows in Daytona Beach, Florida; Lancaster, Pennsylvania; Paducah, Kentucky; Syracuse, New York; Grand Rapids, Michigan; Chattanooga, Tennessee and Des Moines, Iowa. For more information, please go to www.QuiltWeek.com.
Congratulations Eric! We can't wait to see this great quilt hanging in the show.
Happy Sewing!
http://yourcialisrx.com/cialis_jelly.html
http://cialisnextdaydeliveryusa.com