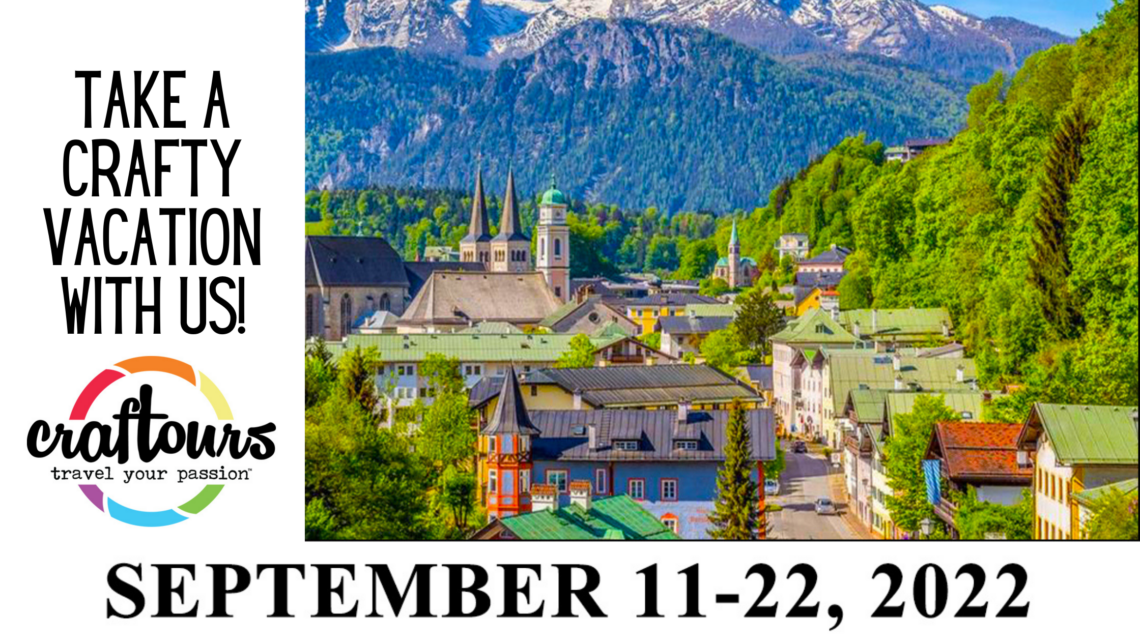 Crafty Vacation Destinations for 2022
Take a Crafty Vacation
Check out our Destinations in 2022 with Craftours!
Join us September 2022 for a trip of a lifetime! Sulky is partnering again with Craftours, the leading craft destination travel company, to bring you our 35th anniversary tour! Read on to learn more, and click HERE to register!
We have one year to plan, which means you can start a payment plan through Craftours and work your way to Europe in monthly payments! Contact Craftours for payment details.
This trip has it all – a stay at a small village as well as a bustling city so you get the best of both worlds.
VACATION DETAILS
I'll be your Sulky host for the trip, accompanied by a Craftours escort who knows the destinations, tons of facts about the places we'll go, and organizes everything, keeping us on track and safe. (If you have safety concerns or Covid-related questions, please contact Craftours.)
The tour begins in New York, where we fly to Germany together. Because we all have to start there, we decided to add an optional pre-tour package in NYC! We'll meet there a few days before departing to Europe to celebrate Sulky's 35th anniversary with a special dinner, shop at Mood fabrics and the fashion district, and have free time to see a Broadway show and/or stroll through Central park (tea at the Plaza, anyone?). This is an optional add-on, so those not joining in NYC will meet at the airport or on the plane to Germany.
Then, we'll begin our journey in Munich, Germany, where Sulky thread is made and manufactured. We'll see the sights and visit all the bucket-list destinations you've dreamed of!
We'll also head to Austria and see some of the locations featured in The Sound of Music. While there, you can participate in an Apple Strudel cooking lesson. This is a once-in-a-lifetime experience! We begin by walking up to the side of a hill and enter through what appears to be a cave! The lesson takes place right inside the "cave" walls, and you'll have a wonderful lunch while waiting for your strudel to bake.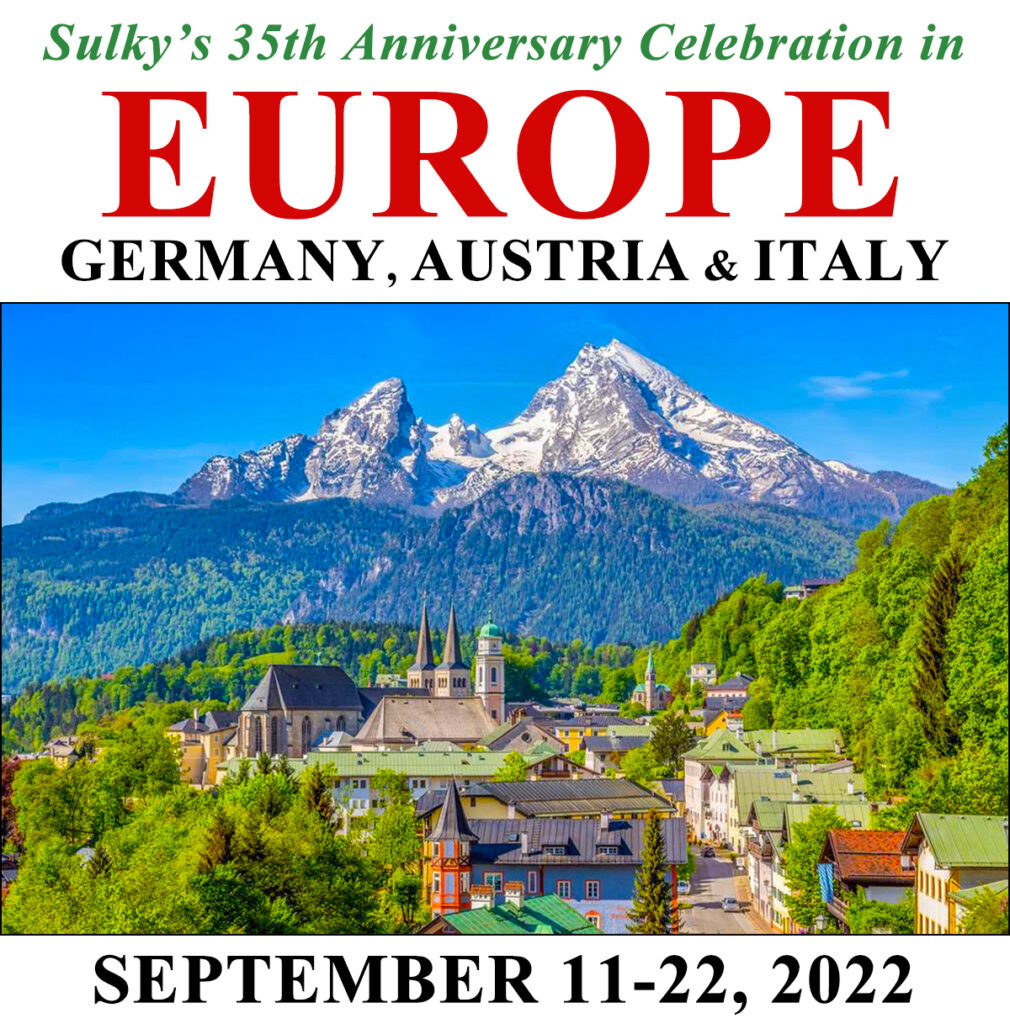 ITALY DETAILS
We'll move on to Italy, where Sulky Cotton Thread is made. We'll see the hustle and bustle of Milan, the fashion capital of the world! We'll be there around the time that everyone arrives for Fall Fashion Week, so the people watching will be a great bonus. Photographers, models, designers all gather around the city, and the red carpets emerge!
We'll have time for shopping and strolling along the Via Montenapoleone, and visit a silk factory where we can grab some of the most luxurious fabrics, scarves and ties to bring home. I'll take us through a project you can make with your treasures, too!
Be sure to sign up for the boat ride in Lake Como for a possible George Clooney sighting (well, we will at least see his estate)!
TUSCANY VACATION ADD-ON
For those who add-on the post-tour, we'll then travel to Tuscany. We'll experience Florence (shopping! Statue of David! ) and go to a farmhouse winery. We'll have a pasta-making lesson and a special five-course meal. (Be sure to pick up a bottle of their olive oil to bring home!)
This crafty vacation also includes a visit to the hillside town of Montecatini Alto. Ride the funiculare for a spectacular view and dinner on your own. Or stay near the hotel and stroll through this amazing locale.
For fashion and sewing inspiration, be sure to hit the Salvatore Ferragamo Museum, Gucci Garden Museum and simply people watch in Florence. Your creative juices will be flowing!
LEARN MORE and register today to reserve your spot & start planning! Contact Craftours for pricing details, payment plans, itinerary specifics and any other trip-related info you need. We can't wait to travel with you in 2022!