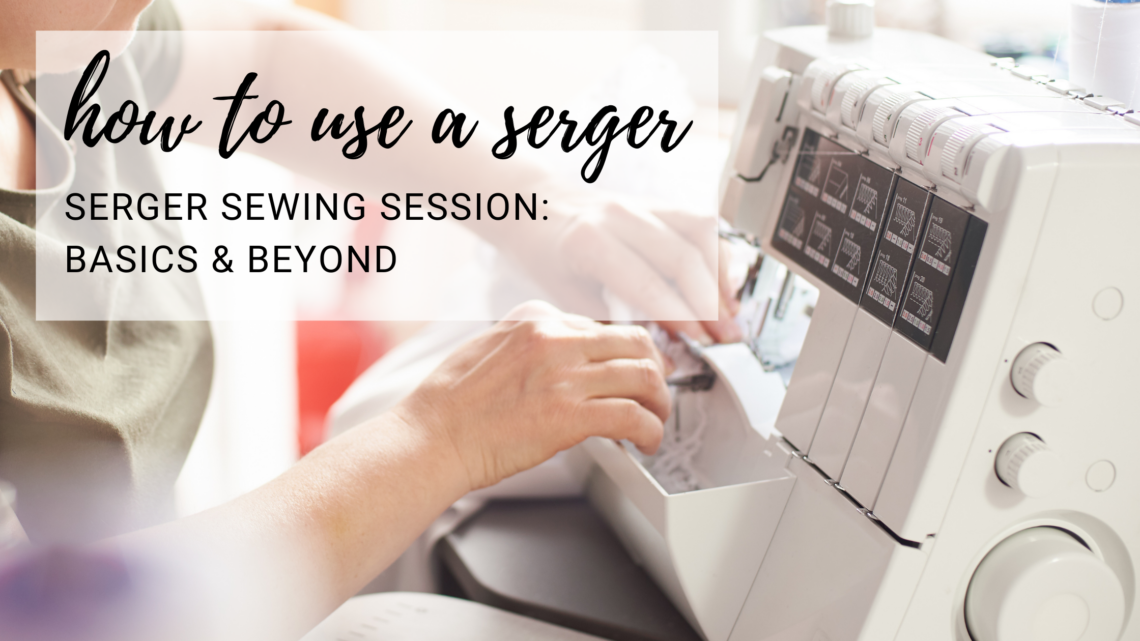 How to Use A Serger – NEW Online Course
How to Use A Serger
learn the basics & beyond with Katrina Walker!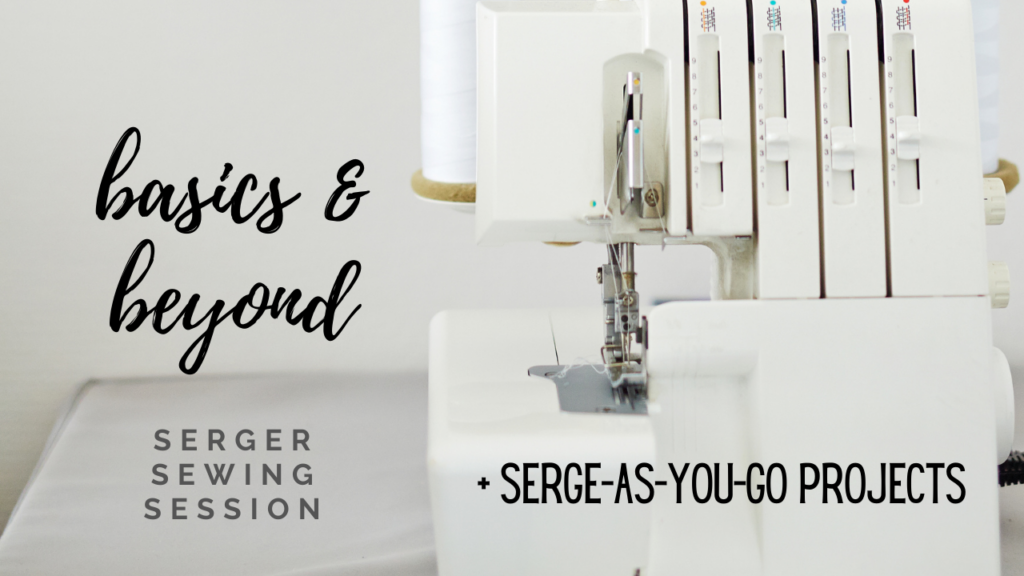 In this Sulky Serger Sewing Session, Katrina Walker will teach you all about how to use a serger. You'll learn everything from serger anatomy to basic stitches to decorative applications and more. Plus, Katrina will show you how to make a couple holiday home décor projects solely with a serger, using a jelly roll and gorgeous thread. Sign up before the Session is active and get $5 off your registration fee!
SERGER SESSION DETAILS
This Serger Session includes 5 Lessons, with multiple sections within each Lesson to navigate through at your own pace. With five video tutorials and extra instructions within each Lesson taking you through the steps, you'll feel confident no matter your skill level. Whether you are in the market for a serger or have one collecting dust in your closet or use one occasionally for seam finishing, you'll expand your skills and get the most out of your serger with Katrina guiding your way.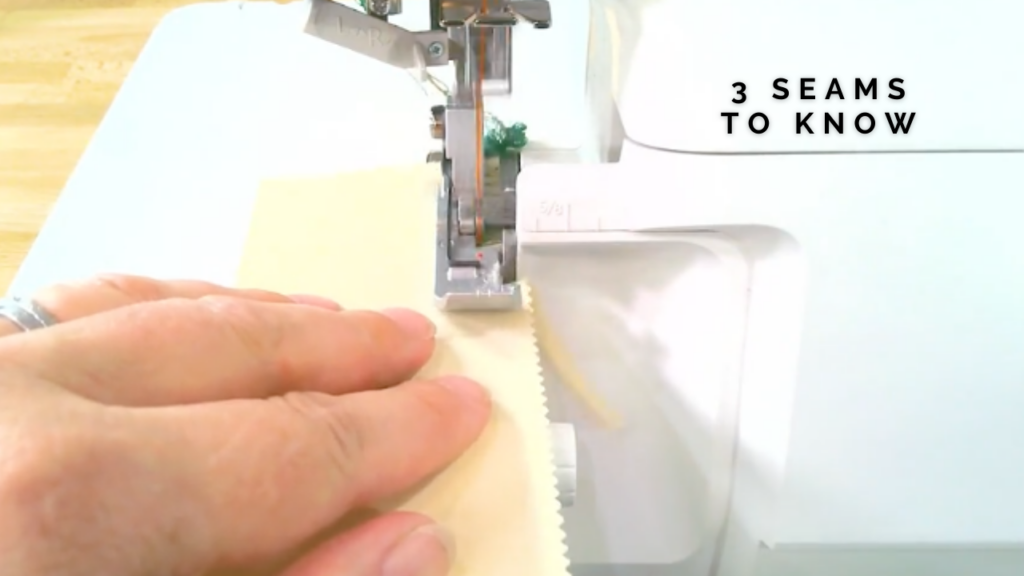 Learn how to use a serger at your own pace, with one lesson per day or all five at once. Sew a little each day and schedule your lessons to fit your schedule, or sew a lot when you have a chunk of time. It's up to you!
On 9/27/21, the Lessons will be available for viewing at your own pace. Post your comments on the Lesson pages and join the Serger Sewing Session Community (added to your Library when you register) to interact with other members of the session as well as our support staff.
SESSION HIGHLIGHTS
Anatomy of a Serger – what are all the parts and what do they do?
Serger Buying Guide – free printable!
Threading a Serger – we'll take the fear out of threading and help you understand manual threading vs air-threading & how to set up thread spools
Basic Seam Finishes – learn seam finishes you will use most often and how to determine if the stitches are balanced
Basic Hem Finishes – up your hem game with professional finishes
Decorative Seaming Techniques – go beyond functional applications and use decorative stitches for fun effects
Serge-as-you-go projects – Learn a fun technique for making holiday home décor, such as a table runner, place mat set, pillow trio and more.
The Holiday Jelly Roll pattern is included with purchase of the Session! Our Holiday Jelly Roll Kit includes enough fabric to make several projects that coordinate for the holidays!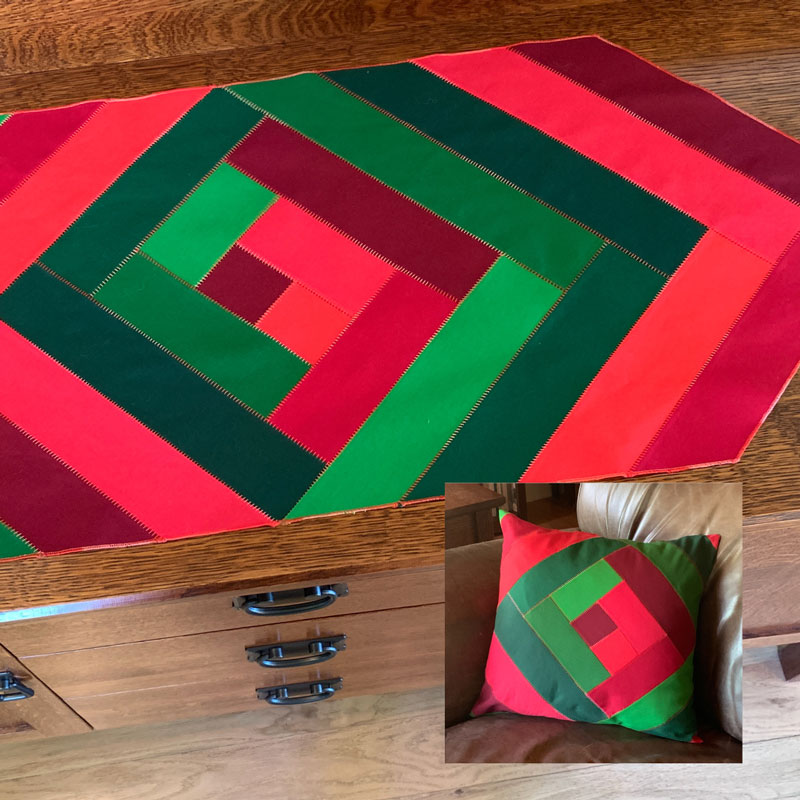 LEARN HOW TO USE A SERGER
5 instructional videos featuring Katrina Walker for each Lesson within the Session
Extra printables, reference materials and/or downloads for each Lesson within the Session
Serger Session Community to interact with fellow registrants and Sulky support staff
Comment section for each lesson
Jelly Roll Home Décor Pattern included for all registrants – a $4.99 value!
HOLIDAY JELLY ROLL KIT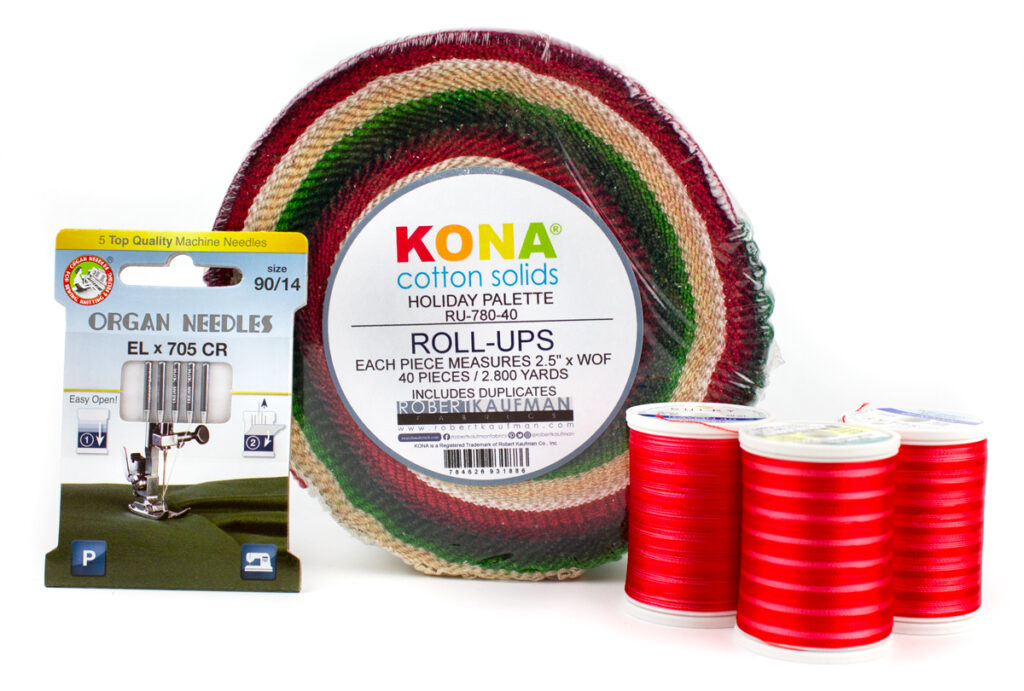 The Holiday Jelly Roll Kit is not required to attend, but it is available for a special price to all Session attendees for a limited time.
The kit includes:
Kona Cotton Holiday Jelly Roll (enough fabric strips to make two home décor projects shown in the Session)
Sulky Thread – 3 spools of Rayon Vari-Reds Thread
Organ Needles – eco-pack of Organ ELx705CR needles, size 90/14
REGISTER FOR THE SESSION (SAVE $5 BEFORE 9/27/21!)>>
Grab Katrina's book to learn even more about what your serger can do!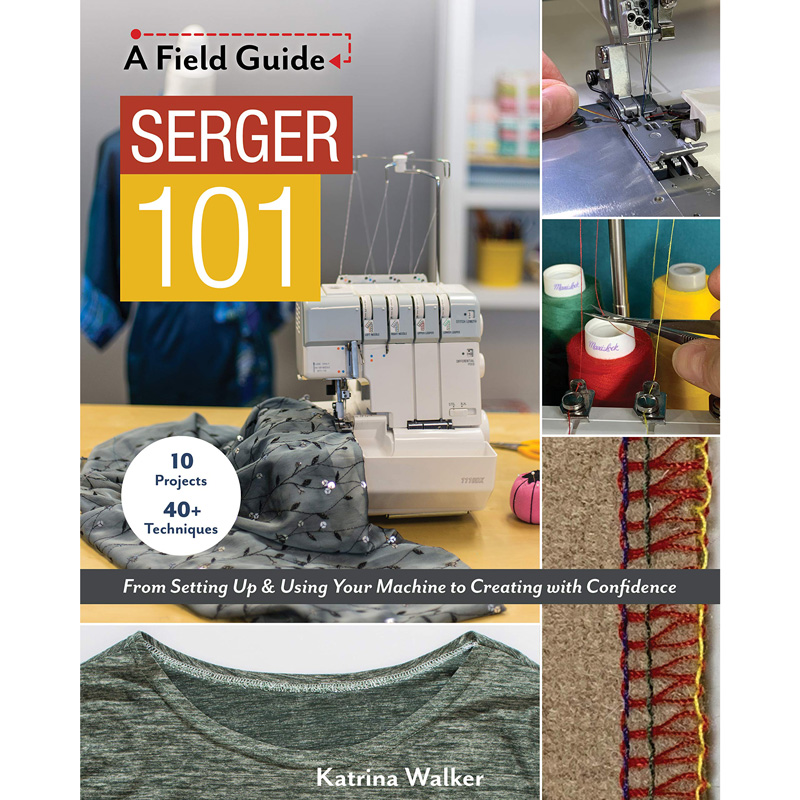 "See" you on September 27, 2021 when the Session is active! (Note: This is not a LIVE event, so it's available to watch and interact with any time after 9/27/21, and stored for future reference.)