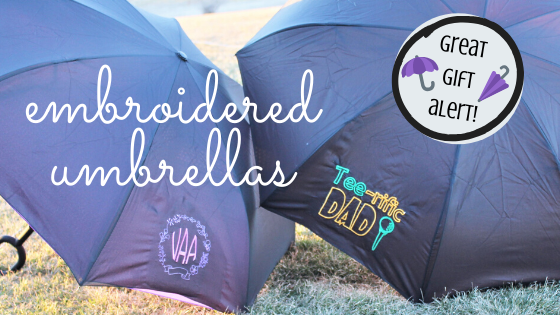 Embroidered Umbrellas with Sulky Stitch 'n Seal™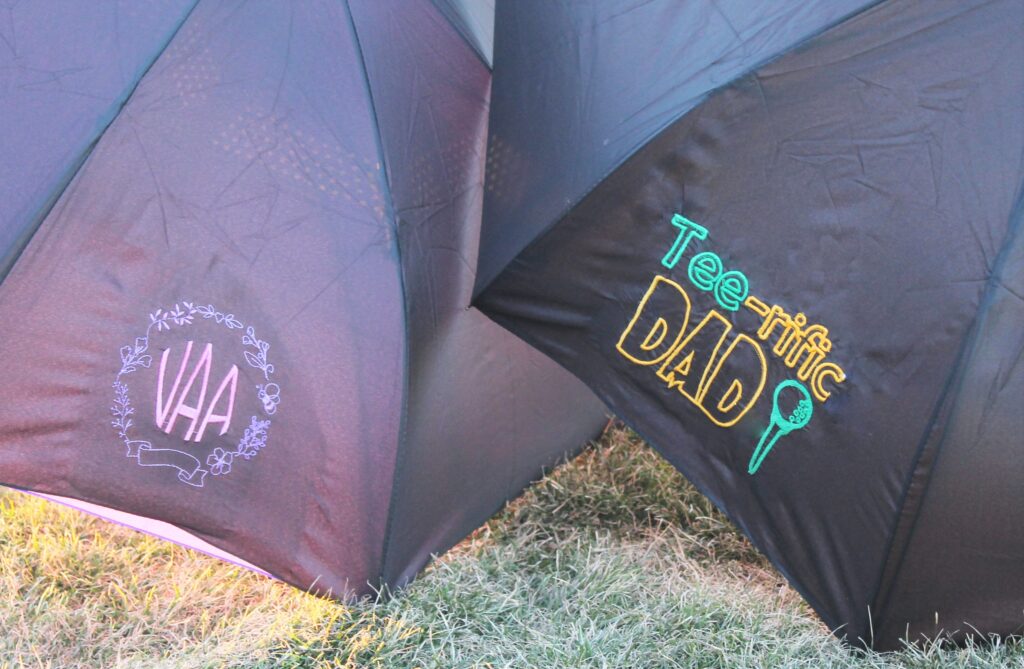 Embroidered Umbrellas for Moms, Dads & Grads
Yes, you can create embroidered umbrellas! Chelsea Briner of Sew Simple Home created this tutorial for Sulky using Poly Deco™ thread (to withstand sun exposure and outdoor elements) and Sticky Fabri-Solvy™ stabilizer. Also included in Sulky Stitch 'n Seal™, which keeps waterproofed items waterproofed after stitching! The stabilizer seals any needle holes produced by embellishment to ensure a water-tight hold.
SUPPLIES NEEDED
Look for an umbrella that has two layers of material that you can separate for embroidery. This allows you to embroider through only the outer layer, remove the Sticky Fabri-Solvy stabilizer, and then apply Sulky Stitch 'n Seal to maintain the waterproof aspect of the umbrella.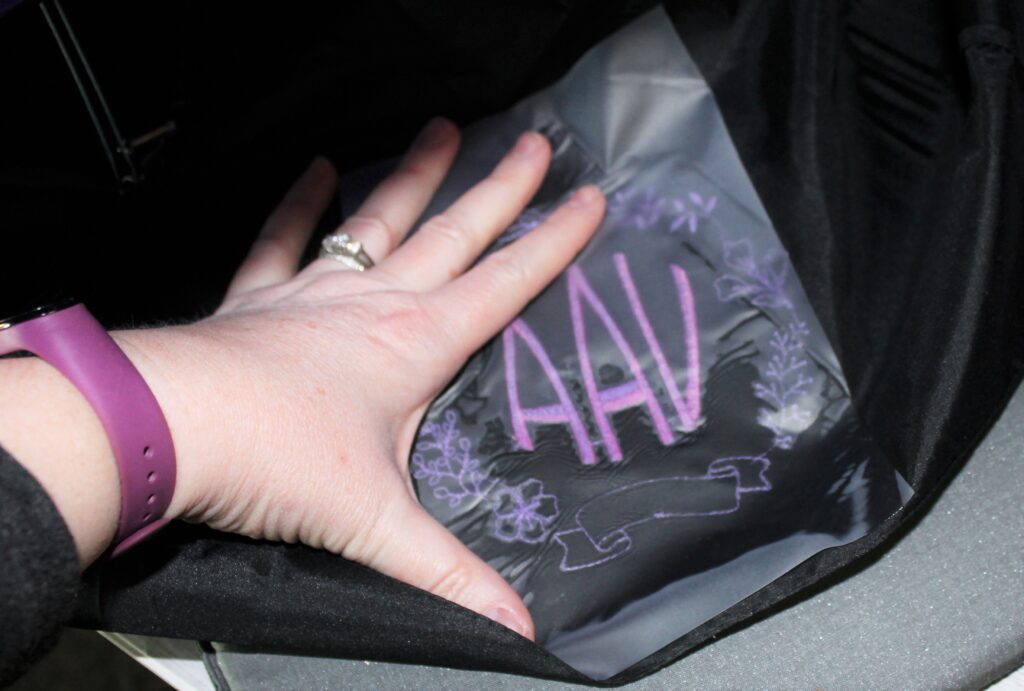 The featured umbrellas are "upside-down" umbrellas that are easily maneuvered for use as well as for embroidery!
The embroidery is done with Sulky Poly Deco™ thread. Because the thread needs to withstand the elements, a polyester thread was chosen over rayon. This thread has excellent sheen and comes in myriad fabulous colors. Use a size 75/11 embroidery needle or 80/12 topstitch for the embroidery, and make sure to use a new needle to avoid potential snags on the umbrella fabric.
EMBROIDERED UMBRELLA HOW-TOS
Download the Embroidered Umbrellas free project to get all the how-tos and create a great gift for Mother's Day, Father's Day or graduation.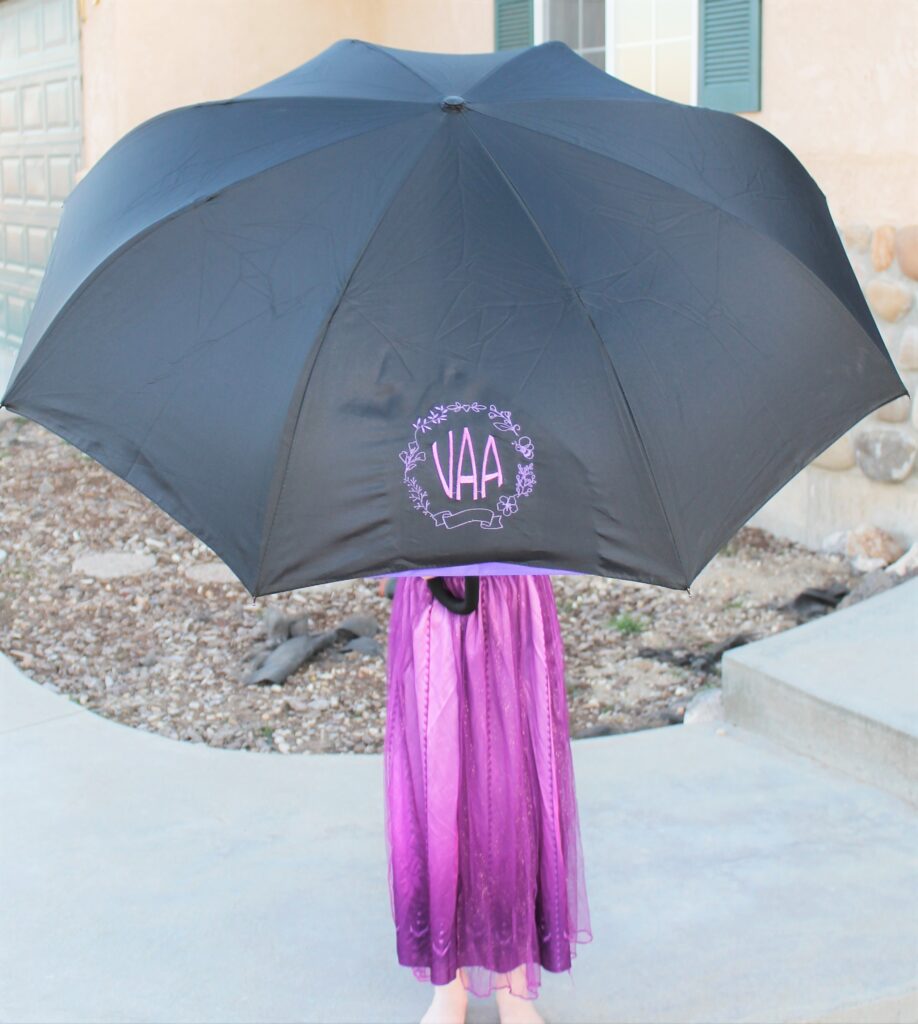 Embroider a fancy monogram for Mom, a golf motif for dad or a design of your choice for a graduate. Included with the free instructions is the Tee-rific Dad machine embroidery design. Choose the format compatible with your machine brand and get stitching!