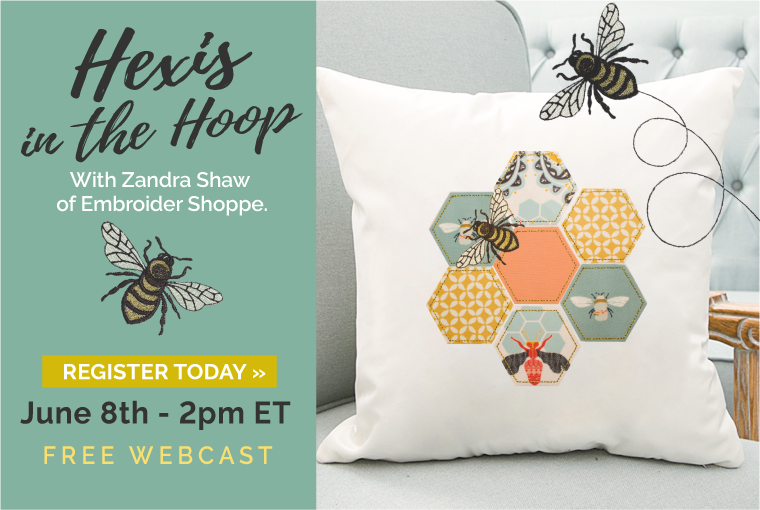 Hexis in the Hoop FREE Webcast with Embroider Shoppe
Hexis in the Hoop

a free webcast with Sulky & Zandra Shaw of Embroider Shoppe
JOIN US for our free webcast on June 8, 2021 at sewingonline.sulky.com! Zandra Shaw of Embroider Shoppe joins us to teach appliqué in the hoop, arranging hexagons in different ways to create pleasing designs. High-quality Sulky thread, including Poly Sparkle, complete the embroideries, with options for embellishments and cute phrases to make your projects shine.
WHAT TO EXPECT
During the webcast, you'll learn how to create perfect hexagons in the hoop of your embroidery machine and combine them to create unique designs.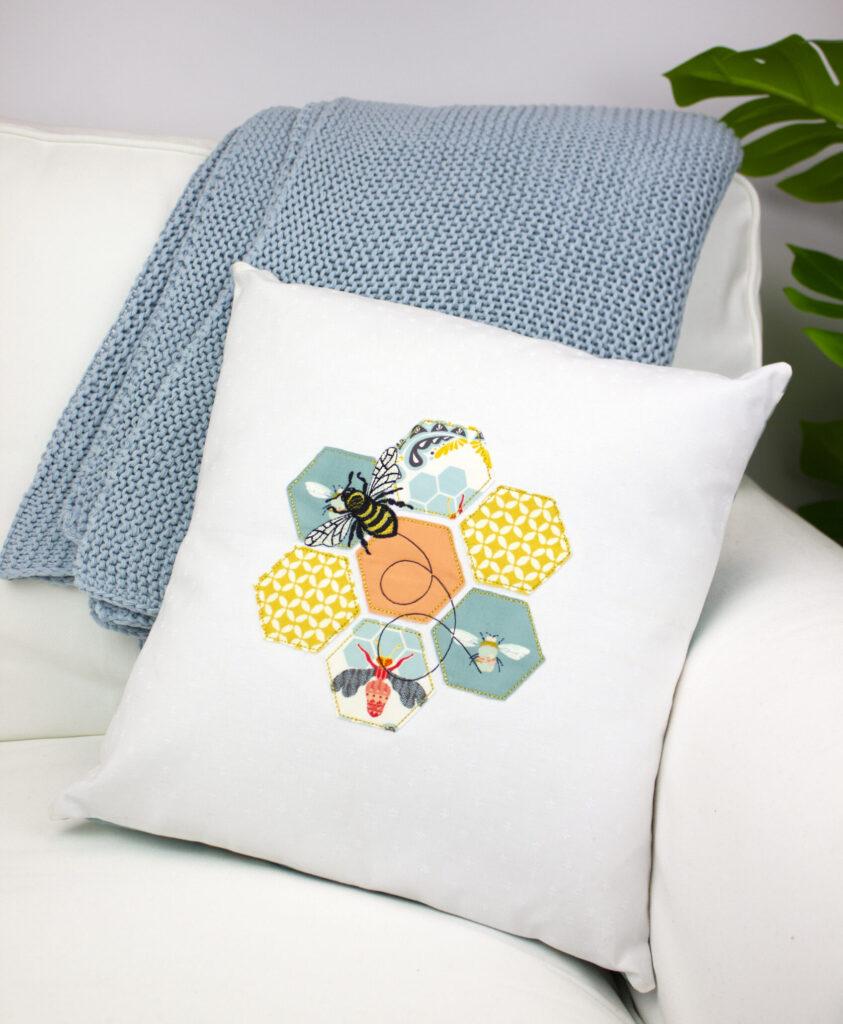 You'll learn how to create appliqués in the hoop, using fusible web for stability and longevity. Also, learn how to combine and arrange more or fewer hexis in the hoop using your machine screen. Or embroider a pre-made hexagon arrangement with or without an embroidered bee.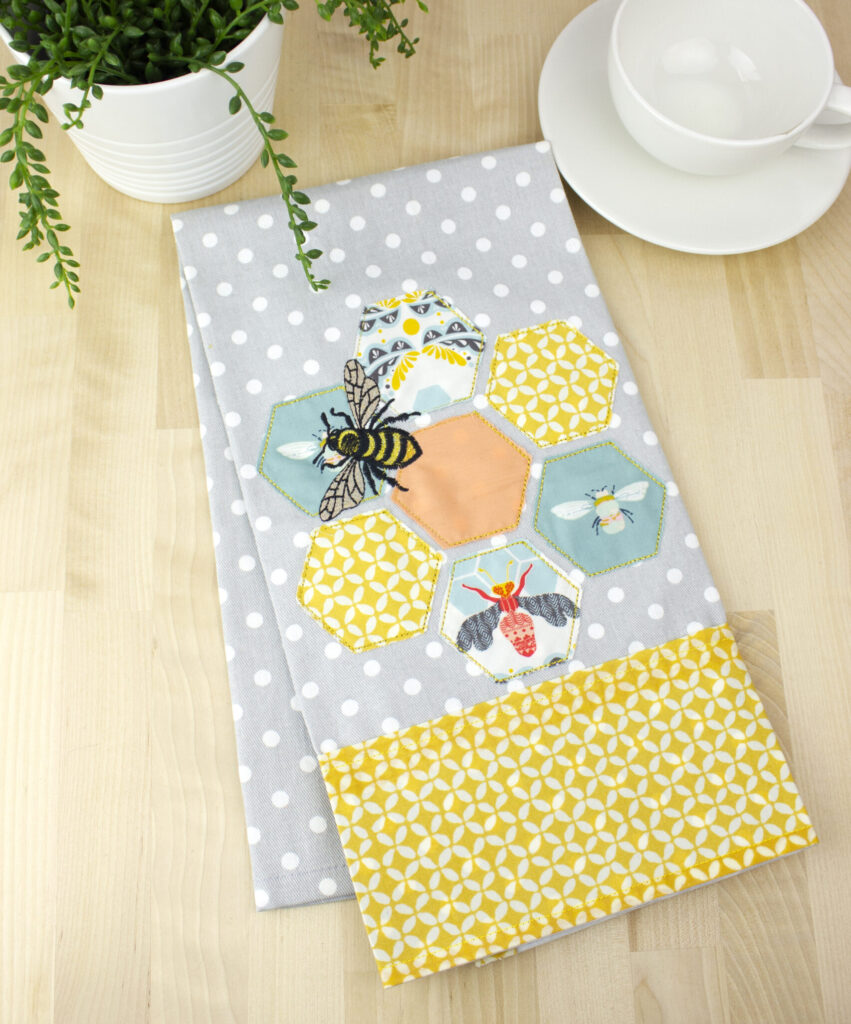 Plus, further embellish the hexagon design with punny phrases to create bee-themed décor. You'll also get tons of project inspiration for your hexis in the hoop designs paired with embroidery blanks to get your creative juices flowing!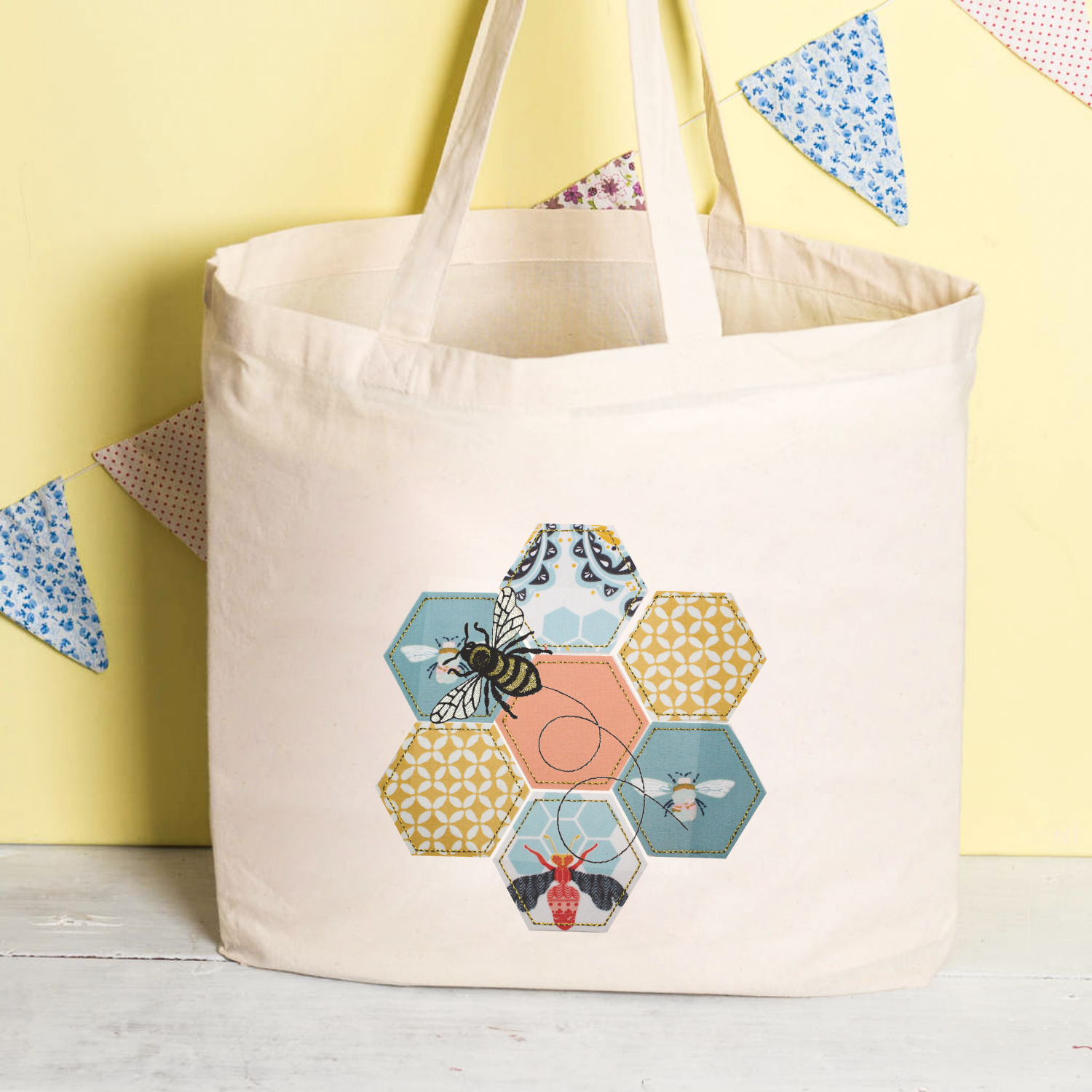 Create a simple personalized tote, pillow or wall-hanging to celebrate summer! It's never been easier to stitch hexagon designs!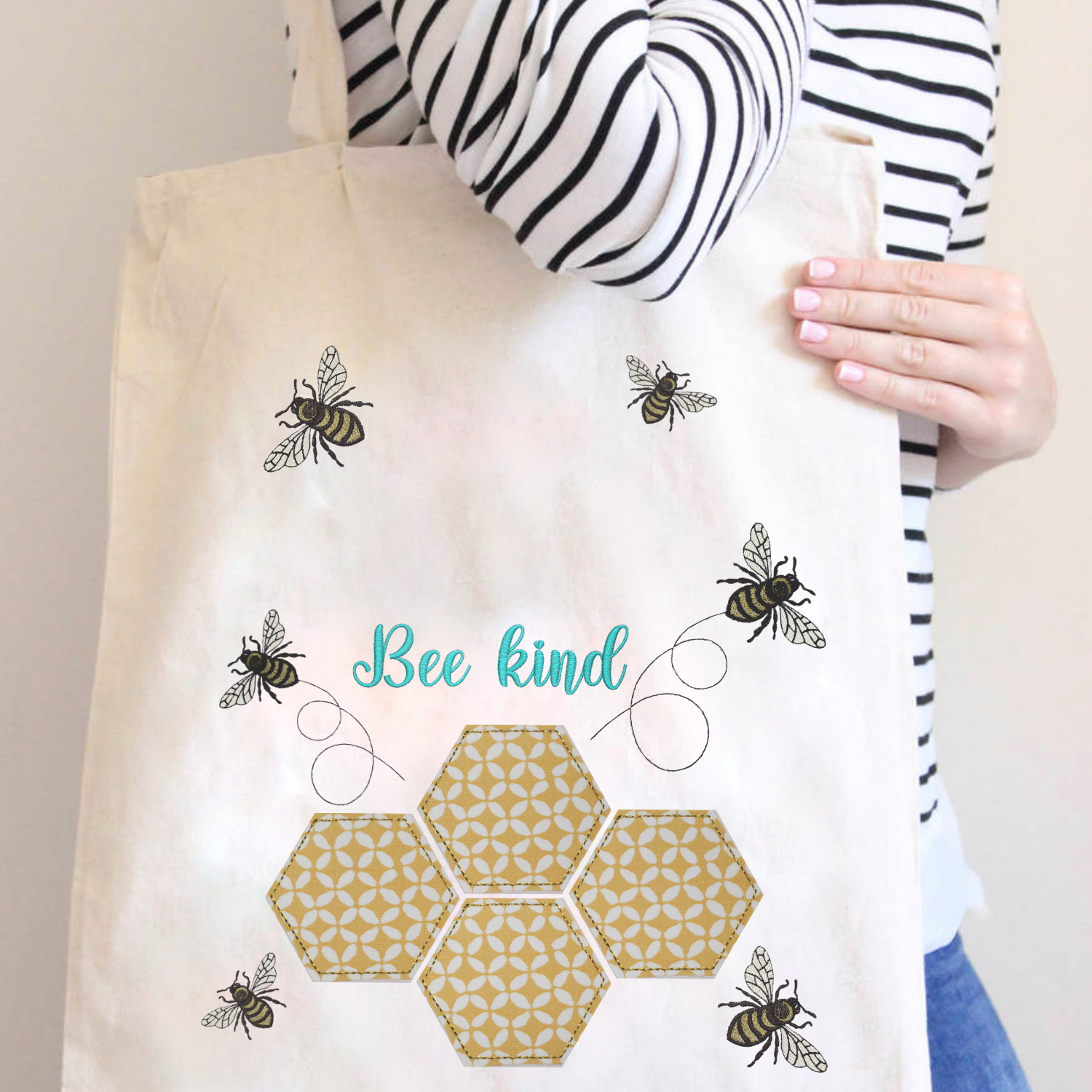 HIGHLIGHTS
Learn how to do raw-edge appliqué in the hoop
Discover how to work with Sulky Poly Sparkle Thread for a pop of sparkle
Learn how to arrange design elements on the embroidery machine screen
Discover tips for adding lettering designs
Find inspiration for tons of projects to showcase your hexi designs
WEBCAST DETAILS
LIVE streaming video instruction with presentation materials available for download
60 minutes of content
ASK your questions in our Live Chat
FREEBIE Lace Flowers & Vine embroidery design for all registered attendees – courtesy of Embroider Shoppe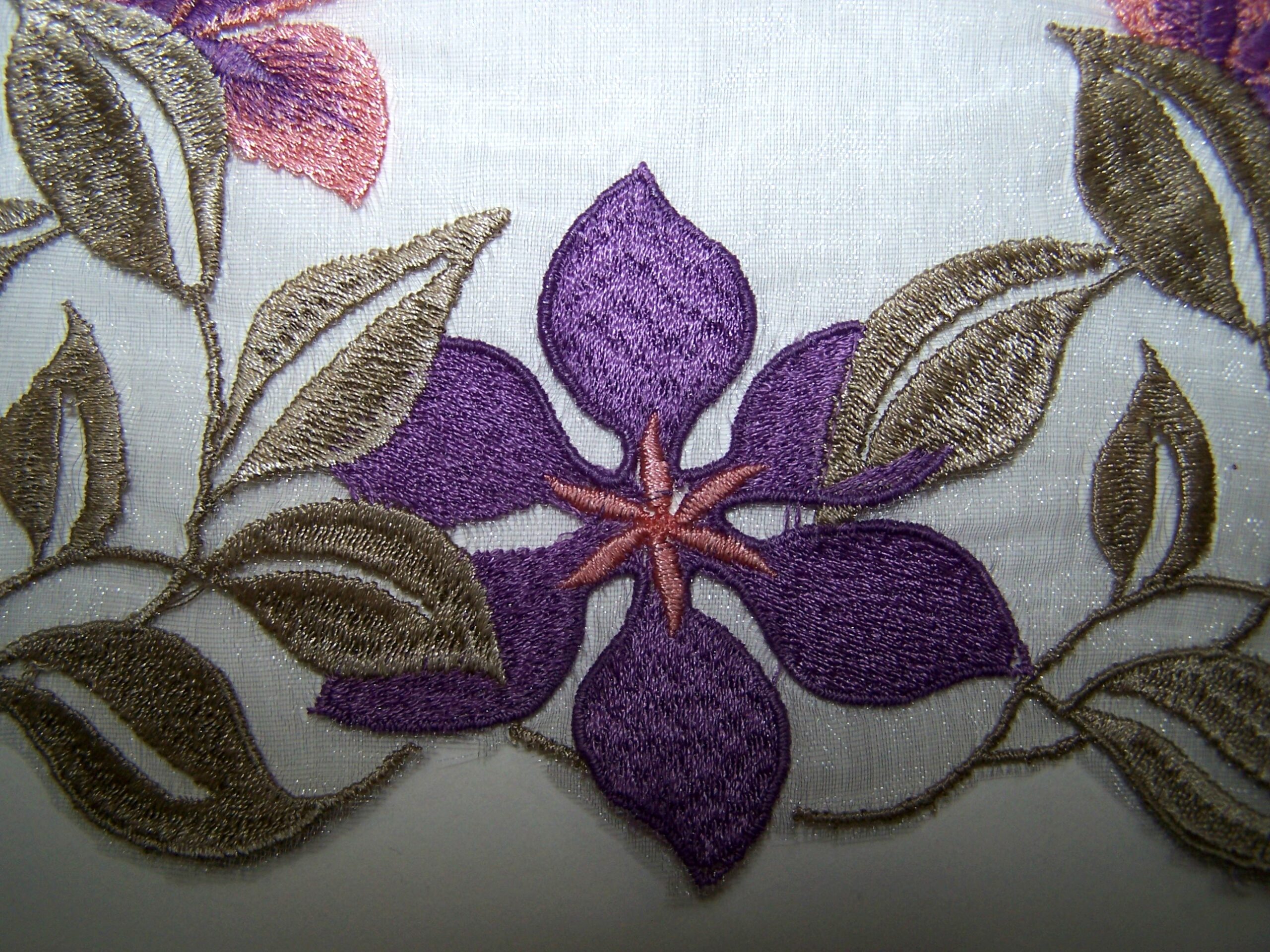 Plus, there are TWO chances to win great prizes during the live-streaming event! We'll pick winners randomly throughout the webcast, and one could be YOU!
HEXIS IN THE HOOP KIT
The Hexis in the Hoop Kit includes an 8-design collection from Embroider Shoppe, including several arranged hexis in different hoop sizes, with or without an embroidered bee; an extra hexi to play with and arrange your own patterns; a singular bee to add to your projects; and two punny phrases: Meant to Bee and Bee Happy. Also included is Sulky Cut-Away Plus to support the fabric as you embroider, an eco-pack of Organ Assorted Embroidery Needles, 4 spools of Sulky 40 wt. Rayon Thread, and 1 spool of Sulky Poly Sparkle Thread to achieve a perfectly balanced stitchout.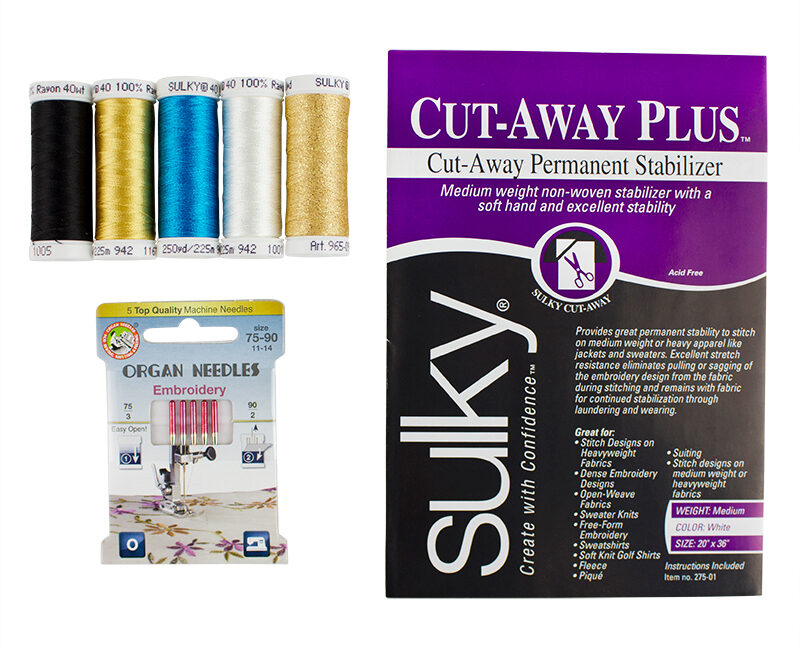 KIT INCLUDES
(5) snap spools of Sulky Rayon Thread: Turquoise, Black, White, Maize Yellow
(1) snap spool of 30 wt. Sulky Poly Sparkle Thread: Gold with Gold Sparkle
1-yard pack of Sulky Cut-Away Plus Stabilizer
Organ Needles Embroidery Assortment Pack
8-design collection from Embroider Shoppe: Bee Happy Collection (valued at $20!) – only available with purchase of kit
SURPRISE! NEW Sulky Perfect Appliqué 9″x10″ piece – try this sample before anyone else!
REGISTER TODAY!
If you've never attended a Sulky webcast, videocast or webinar in the past, you'll love this state-of-the-art virtual education experience. Give it a try today and learn from one of the best-of-the-best in the embroidery industry. If you can't attend live, be sure to register anyway! All of the content, video of the event, freebies and more are stored in your Library for future reference. You can watch, rewatch, rewind, fast-forward, learn more about the instructor and ask questions all on the event page.
Be sure to note your user name and password used to create your account on the Sulky Education platform so you can easily hop back in on the day of the event! We can't wait to "see" you then!