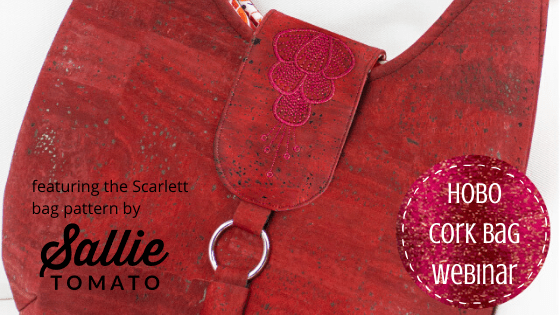 Hobo Cork Bag Webinar with Sallie Tomato's Jessica Barrera
Hobo Cork Bag Webinar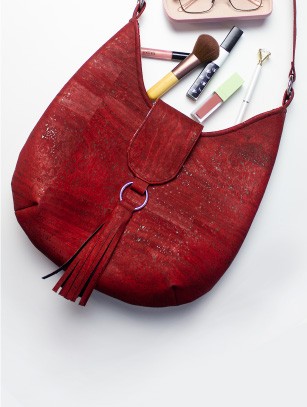 Join us to learn the ins and outs of this Hobo Cork Bag, designed by Jessica Barrera of Sallie Tomato. The bag pattern, Scarlett, is named after Scarlett O'Hara, and features a fun tassel, bag hardware and optional machine embroidery.
Available in two colorways, charcoal and cardinal, the Hobo Cork Bag kit, a Sulky exclusive, comes with the high-end cork fabric, bag hardware and Sulky notions, including Organ needles, Fuse 'N Stitch™ stabilizer, Poly Deco™ thread for construction and a brand new Sulky thread: Poly Star™. This thread spool is not available anywhere else! You'll be the first to try it and see the sparkle it adds to all kinds of projects. The thread has flecks of metallic running through it, and is as easy to sew as traditional polyester. You'll love the effect you can create with this thread, especially with machine embroidery.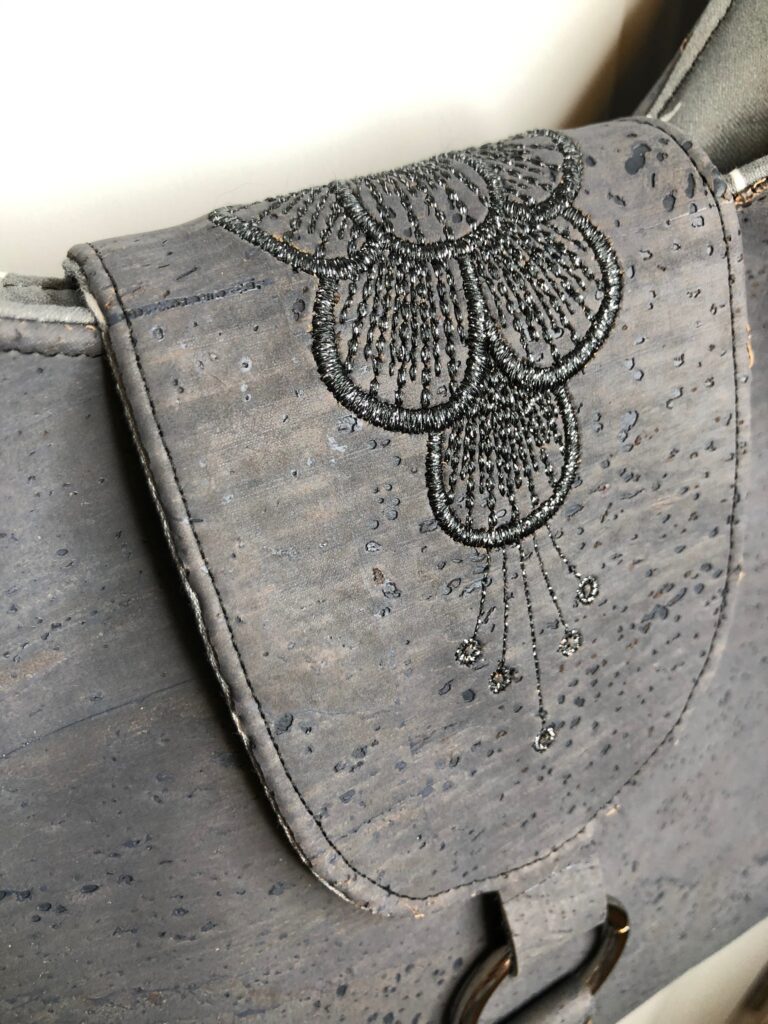 In this webinar, Jessica will take us through how to work with cork fabric, how to manage bulky seams, how to add structure and professional finishes to all the bags we create, and more. Ellen March, Sulky Director of Content, will teach us how to embroider on cork fabric, tips for "hoopless embroidery" using Sulky Sticky +™ stabilizer, and how to achieve perfect design placement on the bag flap.
We'll also get a peek inside Jessica's book, How to Create with Cork Fabric.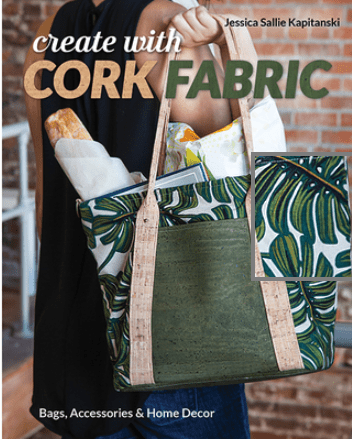 You won't want to miss this informative, fun webinar. Register today to reserve your spot! Even if you can't join us on Feb 4 at 2pm EST, the webinar will be available on demand after the live event. Register to take advantage of the on-demand version and watch at your leisure in the comfort of your own home.
"See" you there!