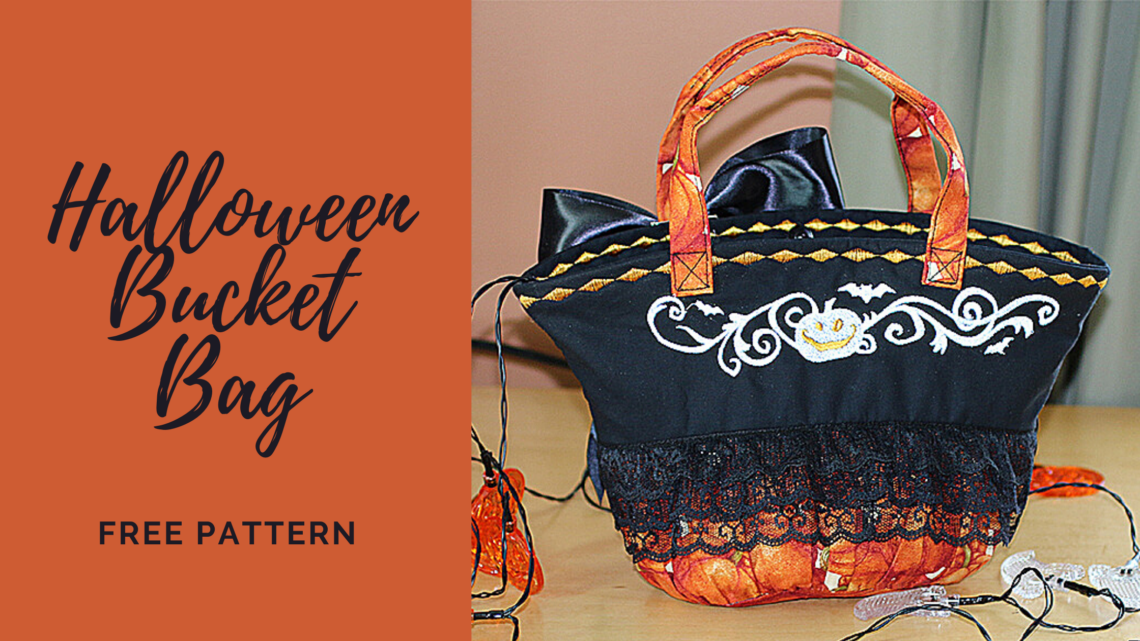 Treat Bag for Halloween Candies & Goodies
Treat Bag for Halloween Night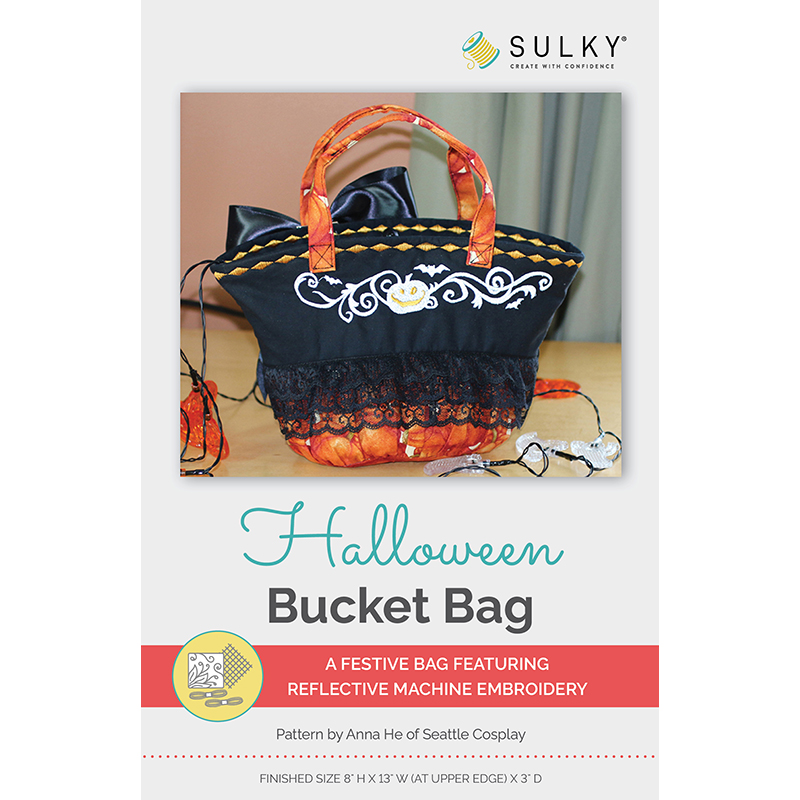 designed by Anna He, Seattle Cosplay
Create a fun treat bag to decorate your home, take to the door on Halloween night or gift to trick-or-treaters. Embellish the bag with fun embroideries or personalize with a name or character to add to the fun. Grab this free pattern and get stitching!
BAG STYLE
The bucket style of this treat bag allows you to insert a candy bowl inside to use for handing out treats on Halloween. Leave the bowl out when taking to a party or out trick-or-treating. Swap the fabrics and designs to use this same pattern for other occasions, too!
The lace ruffle on the treat bag is entirely optional, but certainly adds to the charm of this bag. Make a matching pinafore to compile a complete outfit for an office party or theme night.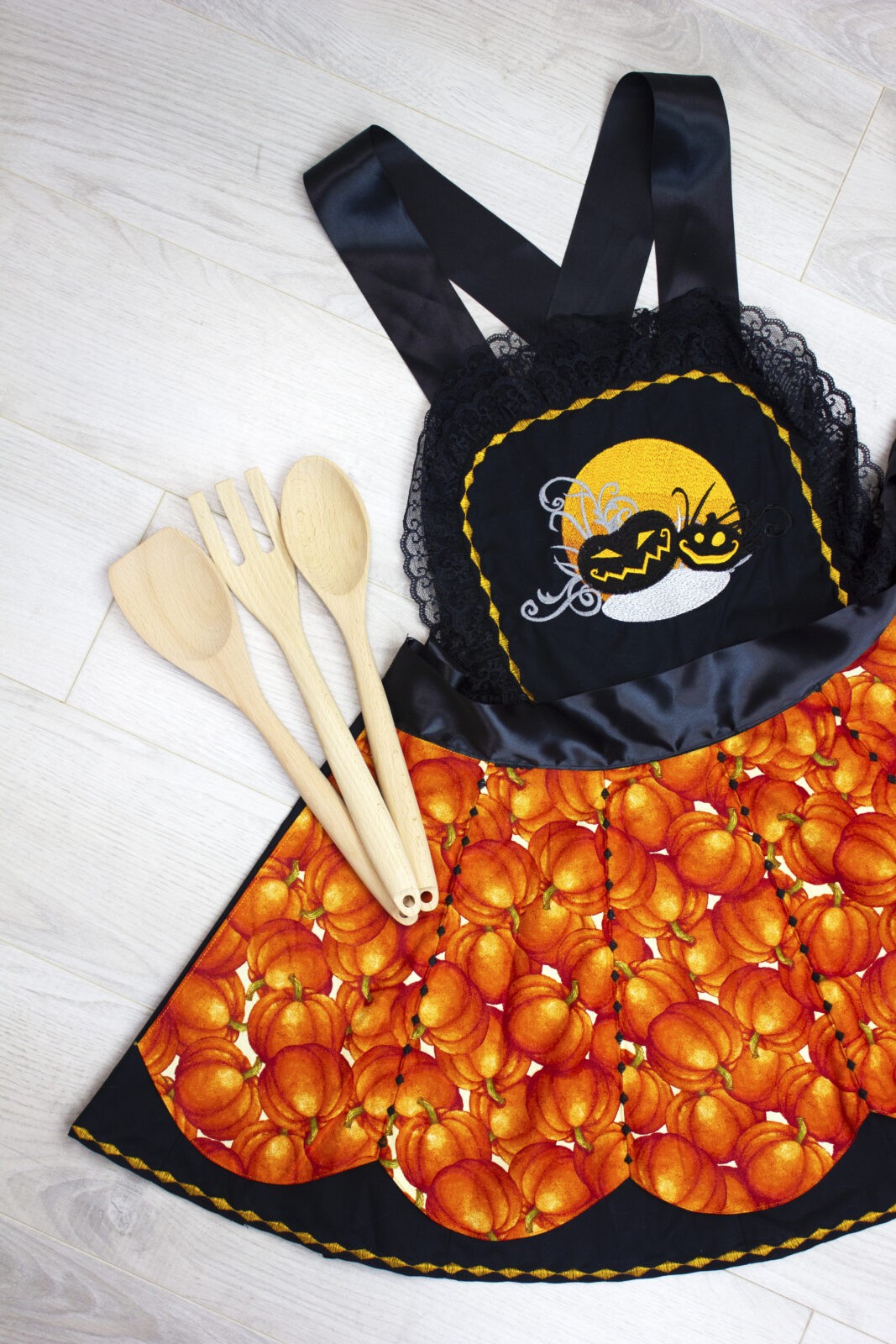 THREAD PLAY
The featured embroidery is done using Sulky CRY Thread. CRY stands for Coated Reflective Yarn, so yes! It's reflective! When walking out in the dark, the thread will reflect lights from cars, porches, flashlights, etc. It's a great safety feature for little ones. Pair CRY with Sulky Rayon in your embroideries to add a touch of this nifty effect to your treat bag.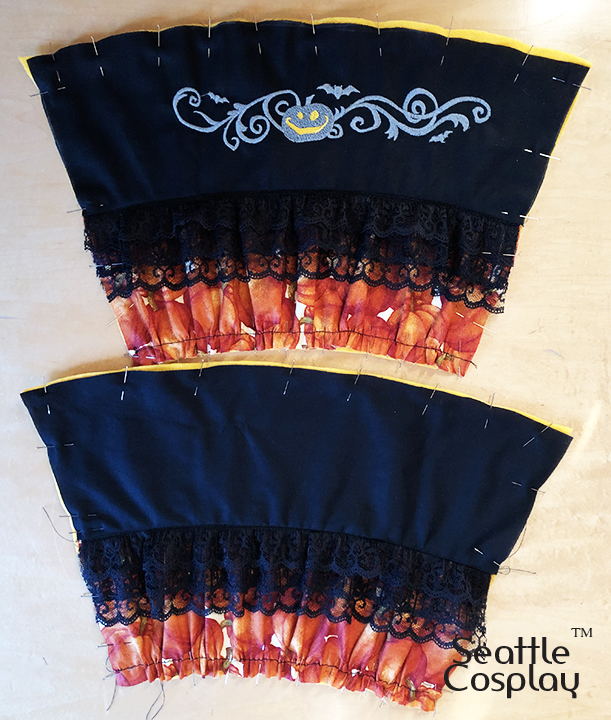 Sulky Glowy™ is also a cool thread option. Its lasting luminosity is ideal for creating that super spooky effect at night. Glowy™ threads can also create a fascinating look on sportswear or promotional items – for striking logos that are hard to ignore. Light, whether sunlight or artificial light, is stored in the yarn and emitted in the dark. All colors glow a greenish hue. For best results use Sulky 60 Wt. Bobbin Thread.
Important: Thread's intensity of fluorescence depends on the length of time it's been exposed to light. Glow lasts approximately 15-20 minutes depending on the length of exposure. Tests have shown NO loss of luminosity after 50 washings.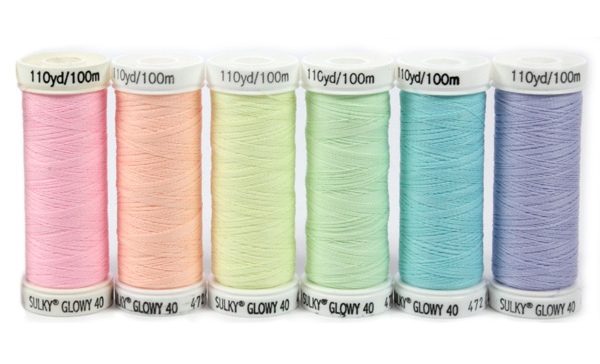 Do NOT iron directly onto Glowy Thread – it can melt under high heat. Otherwise, use it just as you'd use Sulky Rayon Thread for embroidery.
TREAT BAG PATTERN
Grab the full how-tos for the Halloween Bucket Bag Pattern and share your finished pictures on social media! Tag us (@Sulky of America) and use #sewbetterwithsulky so we can see your makes.