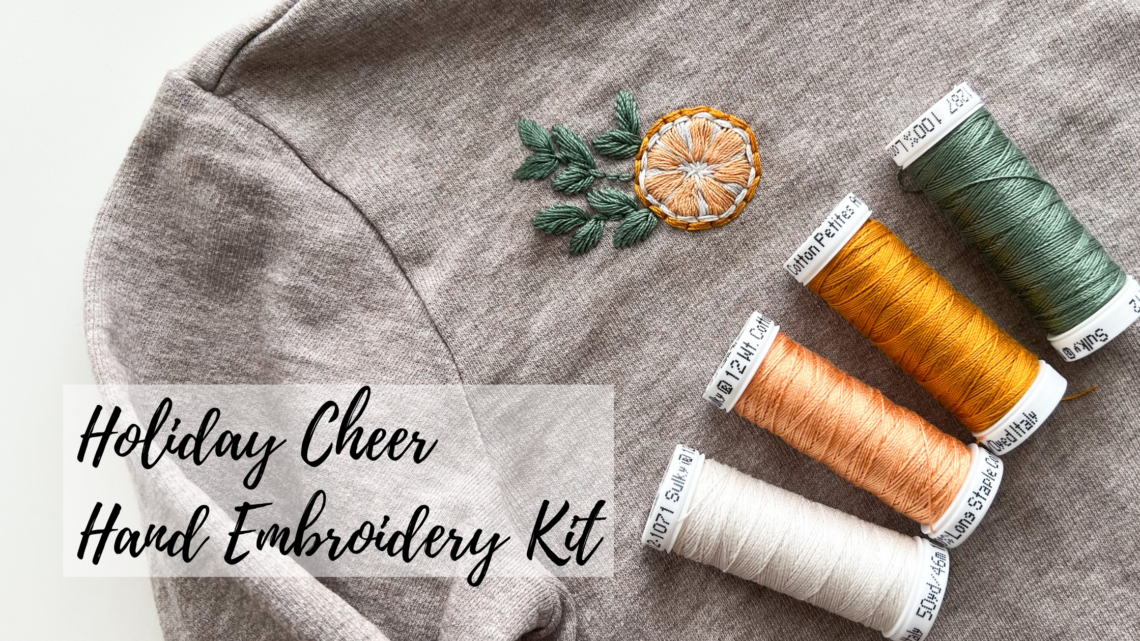 Holiday Cheer Hand Embroidery Kit
Holiday Cheer Hand Embroidery
a new kit with designs by Yulia Anderson
Our Holiday Cheer hand Embroidery Kit will help you ring in the holiday season. The kit includes 10 exclusive designs from Yulia Anderson of Matryoshka Doll Shop.
HOLIDAY CHEER HAND EMBROIDERY KIT DETAILS
The Holiday Cheer digital designs come with purchase of the kit, delivered as a PDF pattern that's formatted in different sizes for you to print directly onto Sulky Stick 'n Stitch™. Also, included are stitching guides and charts to guide your way to stitching success.
Get right to creating after opening your box, full of 10 Sulky Petites Thread spools, a sheet of Sulky Felty™ for stitching onto and two designs printed onto samples of Stick 'n Stitch so you can get started stitching immediately. Optionally, add a full pack of Stick 'n Stitch, hand embroidery needles and/or a hoop. And, a cute Needle Minder turns this into a wonderful gift for a friend (or for yourself!), too.
Create ornaments, gift tags, home décor and more and spread some holiday cheer!
ADDITIONAL INSTRUCTIONAL MATERIALS
Along with all the great product included in the Holiday Cheer Hand Embroidery Kit, you'll also receive a digital booklet, full of additional materials to help you stitch with confidence.
The digital booklet contains the patterns with suggested stitches and color to use where and when; four pages of the designs in different sizes to print for embroidery templates; an instructional sheet for how to use Stick 'n Stitch; a Hand Embroidery Stitch Reference Guide; and a full page of links for additional resources to hone your handwork skills.
After purchase, you'll receive this digital booklet right into your Sulky.com account. Find it there for easy retrieval at any time, once your payment is finalized.
Grab a Holiday Cheer Hand Embroidery Kit and make something great today! SHOP NOW>
Also, this design collection is also available as a Machine Embroidery Palette and Machine Embroidery Collection. CHECK THEM OUT>