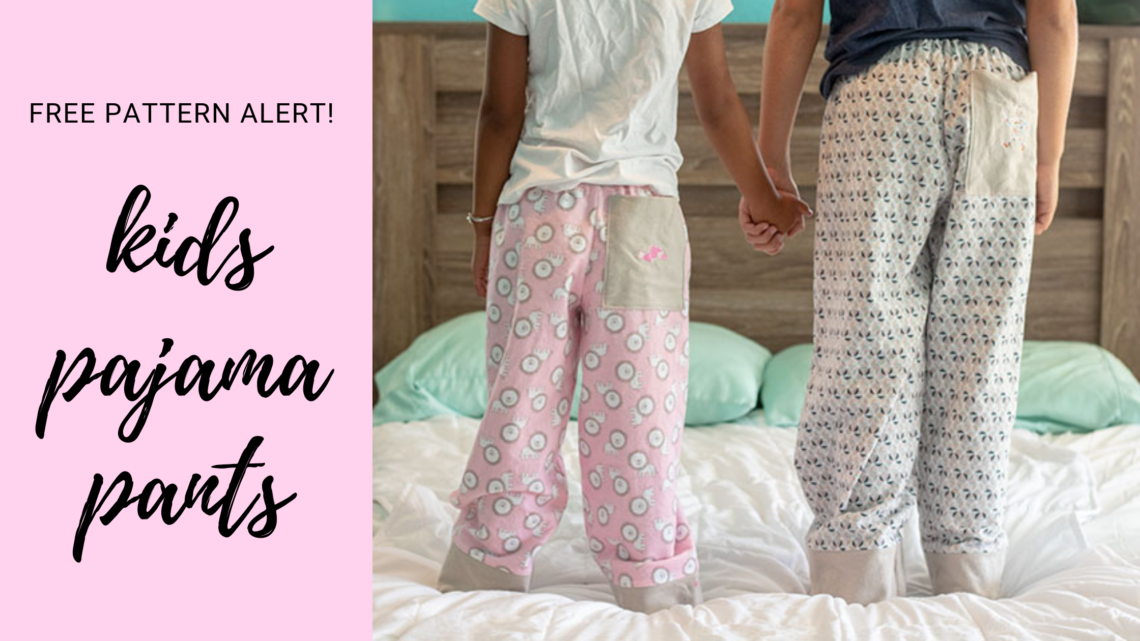 Kids Pajama Pants Pattern & How to Use a Digital Pattern
Kids Pajama Pant Pattern (it's free!)

& How to Use a Digital Pattern
Grab our FREE Kids Pajama Pants Pattern and make a pair of fun jammies for a little one for Valentine's Day, a birthday or special occasion. Embellish the pajama pants with machine embroidery for a special touch, along the cuffs or pocket.

PATTERN PARTICULARS
The first thing to note is that this Kids Pajama Pant Pattern is digital. That means there's no tissue to unfold and cut out. You will need to print the pattern, tile the pages, tape them together, and then cut out along the size lines you need. The beauty of this method is that you can print this pattern as many times as needed and save it to your computer for future reference. The downside is that you have to print multiple pages and use precious printer ink. Here are some tips to make that process a little less arduous and a little more enjoyable.
First, set your printer to draft setting or the lowest ink setting possible for you to easily read the size line(s). This will save ink and allow you to print more digital patterns!
Next, look for the tiling map on the pattern, which looks like this: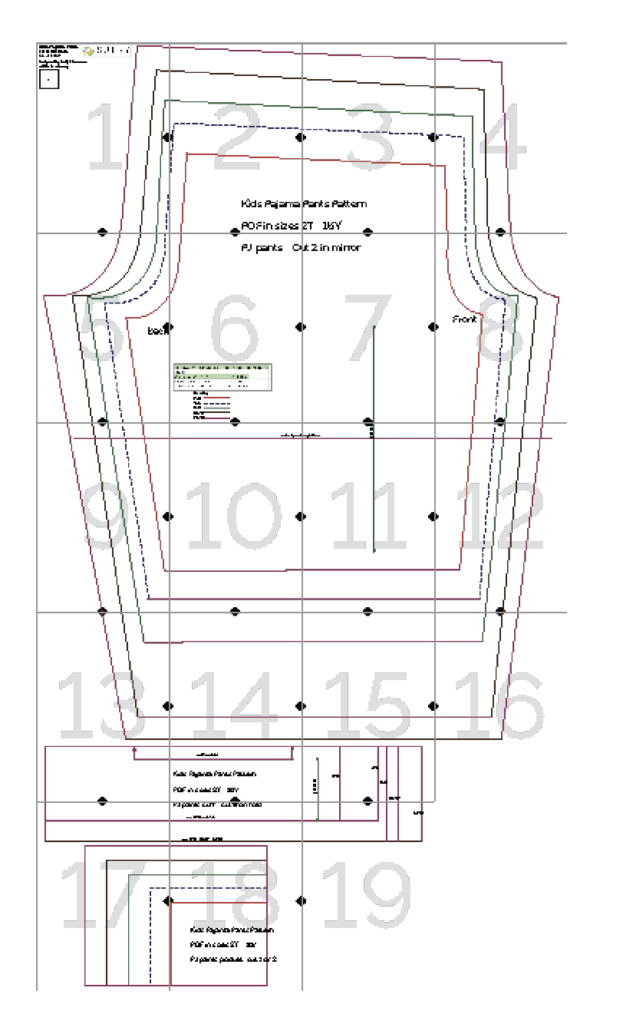 This map shows you how to place the pages together on a flat work surface. It will look more like a tissue pattern now. Take note of the matching notches to ensure the pages fit together as intended along each edge. You may find it easiest to cut off the margins beyond the matching references on every other page to enable you to better see where they match.
Then, tape the pages together using clear tape, like Scotch tape, and even better if it's easily removable in case you make a mistake.
After assembling the pattern, trace the size you want onto another sheet of paper in order to preserve your master" pattern and use it for more sizes down the road. Or simply cut along the size line(s) you need. If the child is between sizes, use the larger size according to their measurements (they can always grow into them, too!).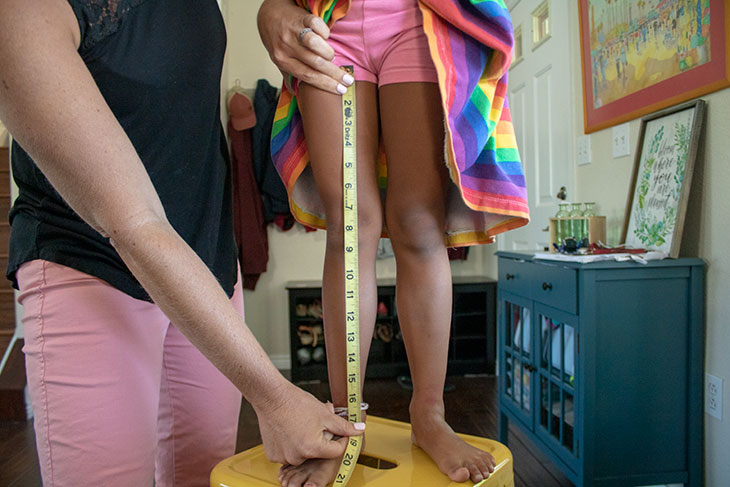 This pattern, designed by Emily Thompson of Life Sew Savory, includes a lower-edge cuff, which allows you to create longer-than-needed pants to adjust later when the kids shoot up like weeds. This is also a great place for optional embellishment! A wide cuff is a nice area to add a machine embroidery design to further personalize this gift idea.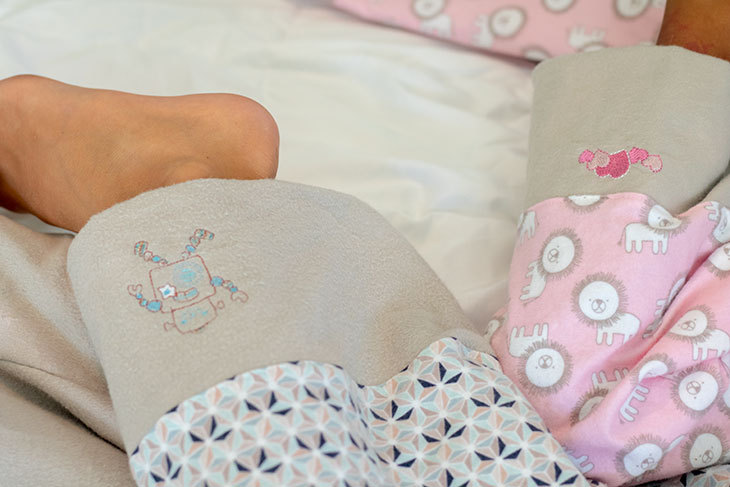 DESIGN & FABRIC CHOICES

Next, choose a design that speaks to the kids' interests. Or choose a design that reflects the season or holiday you're celebrating. Our I Heart You Machine Embroidery Palette contains loads of heart-themed designs that are perfect for Valentine's Day, and also work other times of the year.

The recommended fabrics for the Kids Pajama Pants are wovens – think flannels, cotton sateen, cotton voile or even quilting cotton.

Then, pair the stable fabric with Sulky Tear-Easy for embroidery, and make sure to follow the color chart PDF for thread colors. Or use the kids' favorite colors in the design for a unique spin.

Once the embroidery is complete, tear away the stabilizer beyond the design perimeter on the fabric wrong side. Tear-Easy tears away cleanly, leaving virtually no trace behind. The cuff is then folded to conceal the wrong side.

Grab the free pattern today and try your hand at these easy-sew Kids Pajama Pants. With sizes 2T-16Y, these pants fit a wide variety of kids and suit any gender.