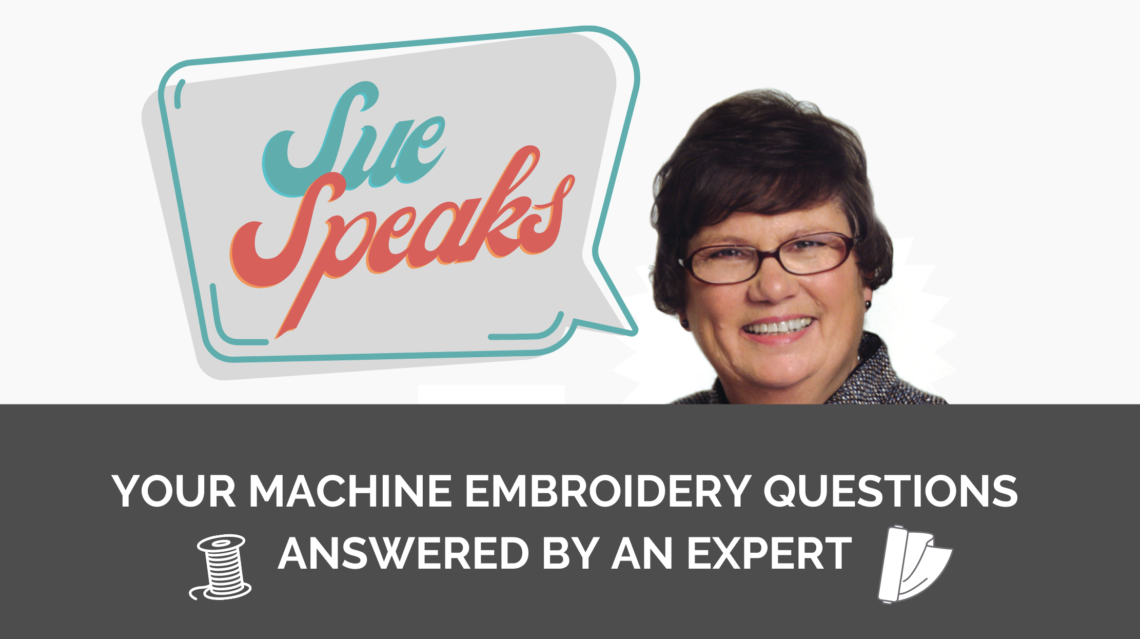 Sue Hausmann Machine Embroidery FAQs
Machine Embroidery FAQs with Sue Hausmann, sewing expert & host of America Sews
The following machine embroidery FAQs is comprised of questions we hear a lot at Sulky, whether asked during one of our virtual events, via email or on our Ask the Experts page. These have been answered by Sue Hausmann, one of the most knowledgeable people in the embroidery industry. To celebrate National Embroidery Month, we're kicking things off with Sue and her expert advice!
ABOUT SUE HAUSMANN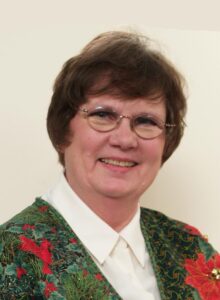 Sue Hausmann has been sewing since her first 4-H project at the age of 10 and she has been inspired and mentored by neighbors, friends and work colleagues all her life. Her proficiency in this art resulted naturally from a lifetime of sewing for herself, and her home, her four children, and now ten grandchildren and nine great-grandchildren. Her enthusiasm for sharing the life-skill of sewing and quilting with others is her passion, and for more than 50 years her profession focused on sewing education.
Now "retired," Sue and her husband Herb occasionally present programs and share their expertise at Edutainment and Teaching and she presents programs for her local ASG and Quilt Guild. Her focus is to "give the gift of sewing" with handmade quilts, clothing and more for those she loves, teaching others to sew and creating things for herself and her home.
Before retirement Sue was Executive Vice President of Consumer Motivation for a Husqvarna Viking sewing machines and was responsible for the Education and Training programs and was part of the new product development and written material teams in Sweden. She has produced and hosted more than 600 public broadcasting programs and has 33 books to her credit including Sew Fast, Faster, Fastest, published by Rodale Press. She was Executive Producer of the America Sews with Sue Hausmann, America Quilts Creatively and Sew Young, Sew Fun Public Television series.
Sue received the 2002 American Sewing Guild "Sewing Hall of Fame Award", the 2007 "Master CSE award from the Sewing Education Alliance" and was inducted into the Sewing Machine Hall of Fame in 2012. She has taped classes for Sulky and Craftsy and enjoys working with preschoolers at Grace Church, Sahuarita and having more time to sew for family and to teach others to sew. Sue attributes much of her success to the encouragement and support of her husband, Herb, and is thrilled he joins her in the mission of sharing the joy of sewing and quilting and the joy of life!
MACHINE EMBROIDERY FAQs
Do I need to buy software for my machine?
Embroidery machines today have many customizing capabilities in the software built into the machine. However, embroidery software programs expand the opportunities for virtually unlimited creative options. Although I create many custom designs on the screen of my embroidery machine, it is always faster, easier, and more creative to create quilt labels, monograms, poems, customized designs and more in my embroidery software program. It's great that I have many programs to choose from in my Embroidery Software. I love the monogram program, and I use the Quilt Design program often to create unique quilting embroidery designs to quilt my projects. I even have a program especially for creating or converting designs for Sulky Puffy Foam™. And even though I do not do much digitizing, it is very easy in my embroidery software to create personalized designs from art.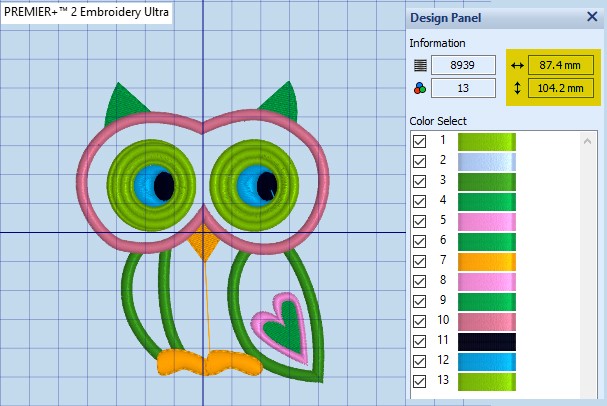 What kind of embroidery software should I buy?
There are many different types and brands of embroidery software and most are compatible with all embroidery machines. Most sewing machine brands offer different levels of features in different programs available at different prices. I own the embroidery software brand that is the same as my embroidery machine. This way no matter what I create, all the design details, such as colors, cut jump stitches and more, transfer perfectly to my machine. My advice is to purchase machine embroidery software from your trusted sewing machine retailer. Then, you can attend classes and ask questions on how to use your embroidery software program. Some brands have support systems you can email or call, but your local retailer is the best support for efficient and creative use of your embroidery software.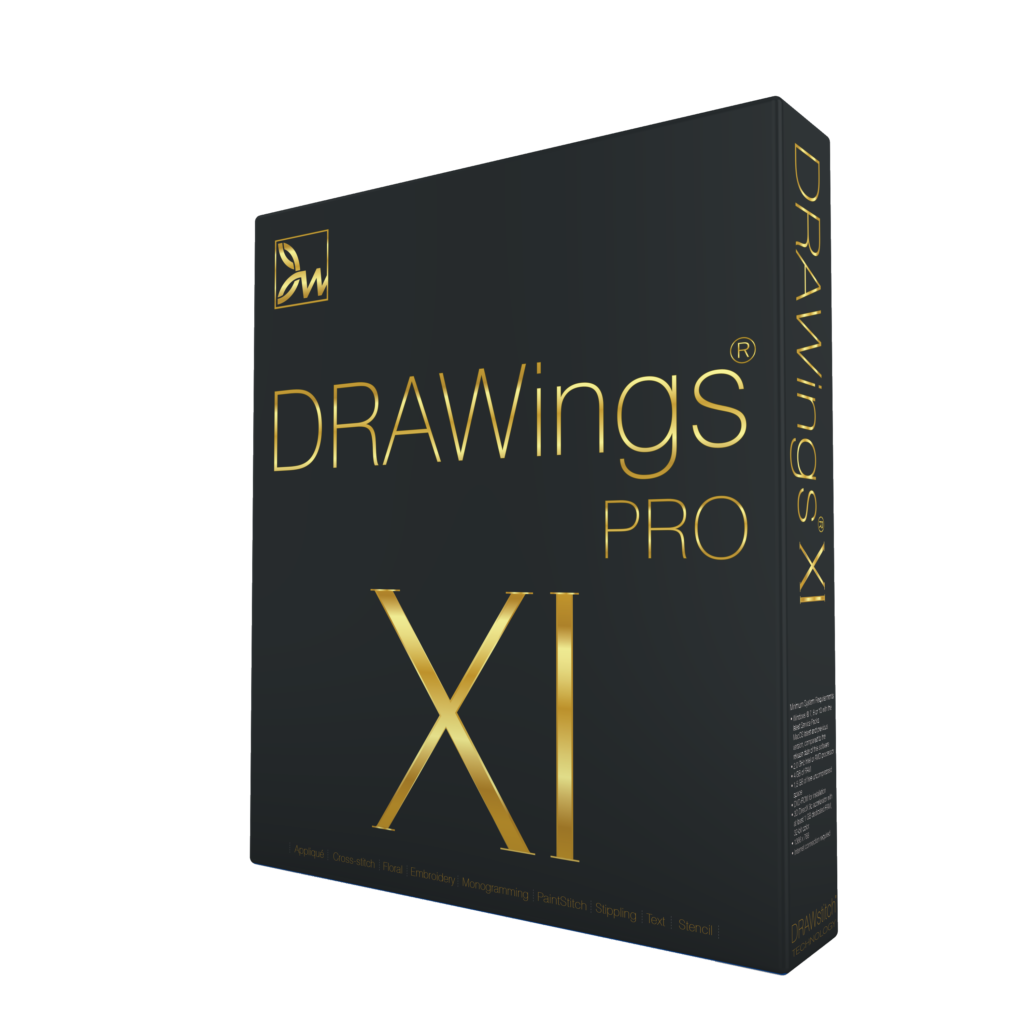 Why are the colors on my embroidery screen different than in the picture or PDF that came with the design? The colors are even sometimes all black!
There are many factors when the digitizer outputs the design from the digitizing program to the different formats read by embroidery machine brands. When you download a design and look at it either in your embroidery software or on your machine screen, in the process of putting this design into the format that your machine reads, the digital picture may  display different colors than the picture that came with the design. This could be related to how many colors your machine recognizes or what formats your machine uses.
Here's the good news: There is nothing wrong with the design! If you want to see the design in the "correct" colors, it is easy to change the colors in your embroidery software or on your machine screen. However, you do not need to change the colors to stitch it. I like to use the picture (usually a PDF that came with the design) to lay out my Sulky 40 wt. Thread in the color order. (I use a little long candy box for this, so they don't get mixed up or knocked off my sewing table.) Then proceed to embroider, changing the color at the color stops. What is great about owning so many colors of Sulky 40 wt. is that I often do not choose the recommended "correct" colors in the picture but use my color choices instead. "Sew" much fun to be creative!!
Do I need a topper with every stitchout?
You almost always need a topper on any napped or terry fabric and on knits. Sulky Solvy® is the most popular, but Super Solvy® is often also suitable. A topper serves to keep the thread on top of the knit, as stitches can become embedded and difficult to see. A topper also helps keep the stitching crisp. On napped fabrics the topper helps hold the nap down and keeps it from poking through the design. Designs can get lost in these fabrics. Often you'll see monogram fonts with a "knock-down" decorative underlay stitching that help keep nap flat and the lettering visible and sharp. Also, you when using very tiny fonts, you might want to use Sulky 60 wt. PolyLite™ Thread rather than a 40 wt. Rayon or Poly Deco™. This really helps the font be more readable and crisp. Very often these small fonts just get murky-looking lettering with a 40 wt. Thread.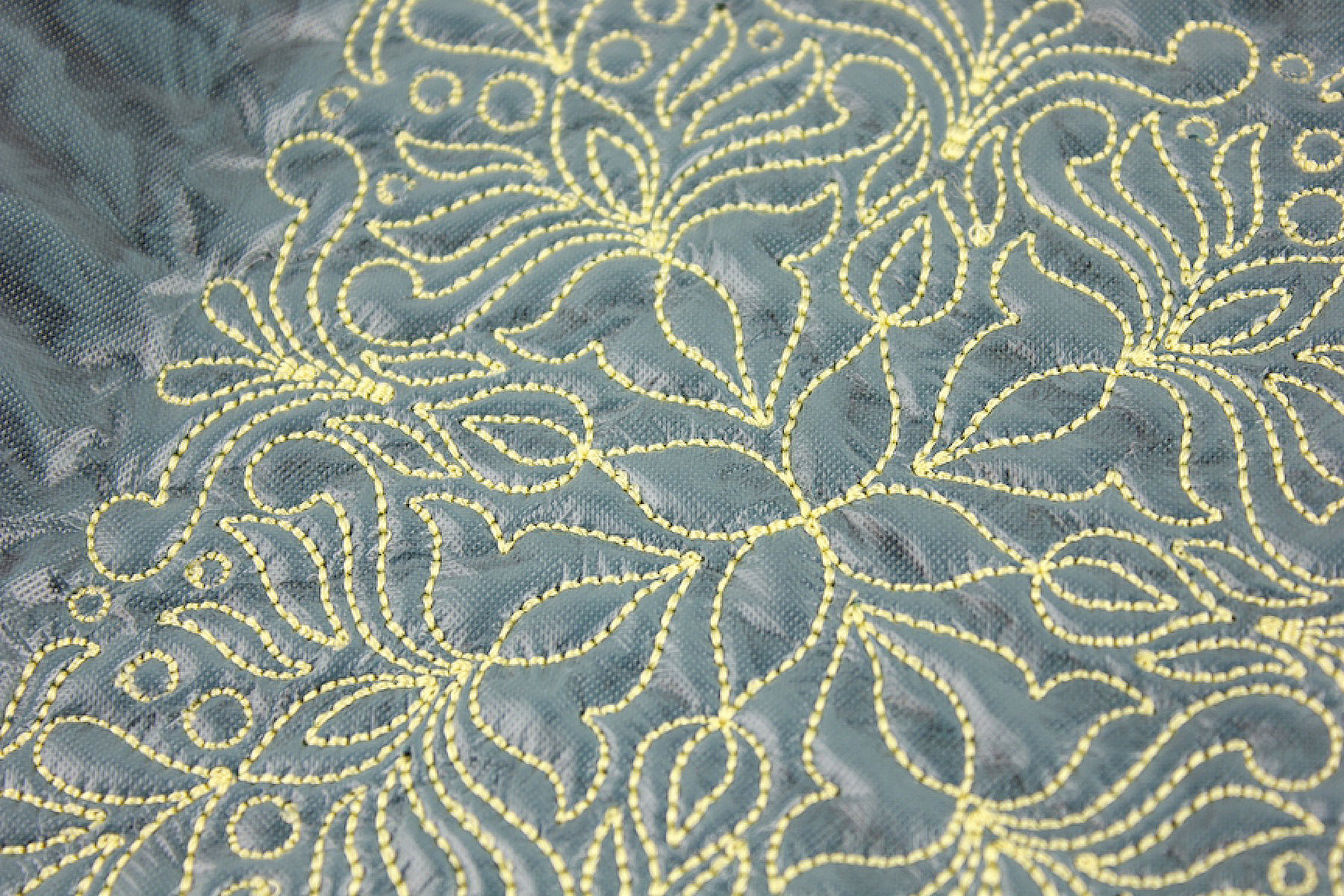 Will I have to wet the entire design to get rid of the topper?
Probably not. Use just a wet cotton swab, and run it along the edge of the stabilizer to release it. My favorite trick is to lightly spray a paper towel with water, and place that over the design. Then iron it dry. This lifts any bits left in small areas right out. You might not want to do that with napped fabric, though.
What should I use in the bobbin? What about pre-wounds?
For most decorative embellishment, appliqué and embroidery, the recommended threads for the bobbin are very lightweight. This is so they will not build up on the underside of your stitching. Use a lighter thread in the bobbin – a polyester (less lint), and almost always a 60 wt. Sulky has 60 wt. spun polyester in small and kingsize spools (which feels a little more fibrous than most, and it grabs the top thread better). But a lot of us hate winding bobbins, and prefer using a pre-wound. I use pre-wounds almost exclusively and Sulky has them in 4 colors. You can also use 60 wt. PolyLite in the bobbin, which comes in 36 solid colors, when you want to match the top thread on a reversible project. There are some lighter weight bobbin threads available, but they are specific to just some machines. You can use the same 40 wt. in the needle and bobbin, too.
Note: Do not save empty pre-wounds! Throw them away because the edges can get rough and catch the thread. If you experience issues with thread tension or stitch quality when using pre-wound bobbins, wind a bobbin with Sulky quality bobbin thread. On most machines you can wind a bobbin while embroidering to save time, too.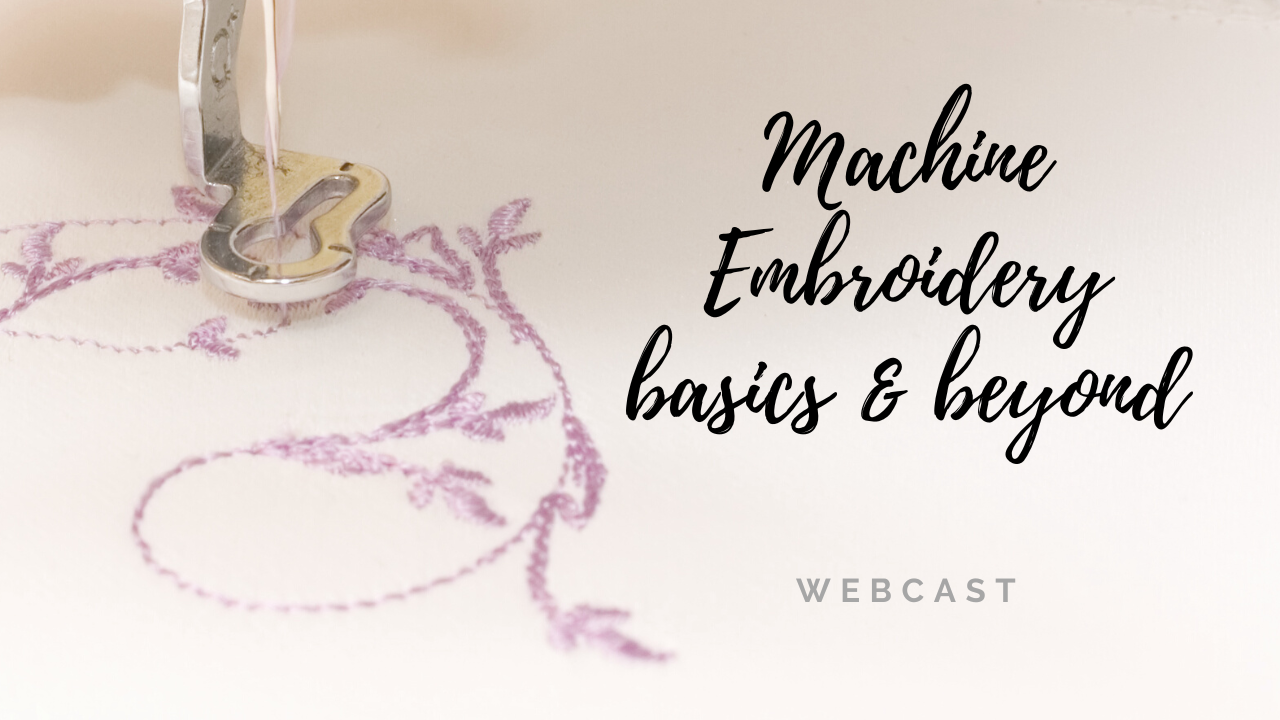 Learn more about machine embroidery basics and ask questions of your own during our Machine Embroidery Basics & Beyond Webcast, LIVE on February 15, 2023 at 2pm ET. If you can't join live or missed it, you can still register and watch on-demand absolutely free! REGISTER NOW>