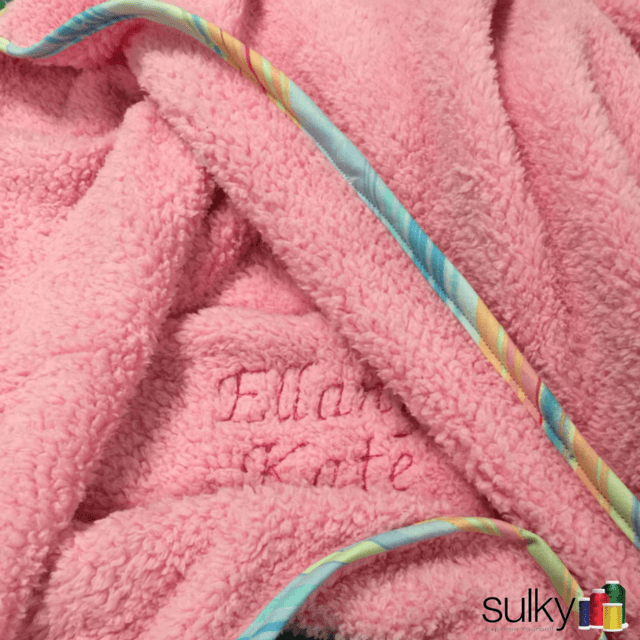 Machine Embroidery on Things that are Fluffy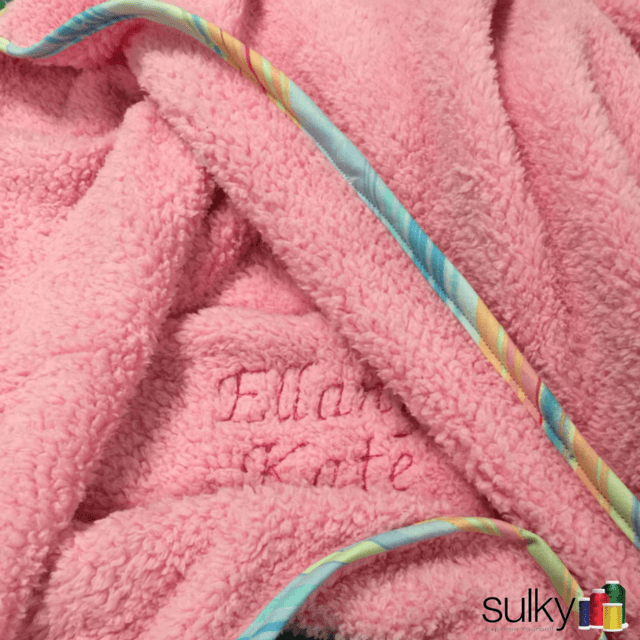 In my life, spring always seems to be baby season. In the next few weeks, I have 3 sweet babies that are getting gifts! The first one is a girl that will be the third child of one of the pastors at my church. Since I did very simple panel quilts for the little boys, I thought a fluffy pink blanket with the name on it would be good for the little girl. I picked this very fluffy fabric.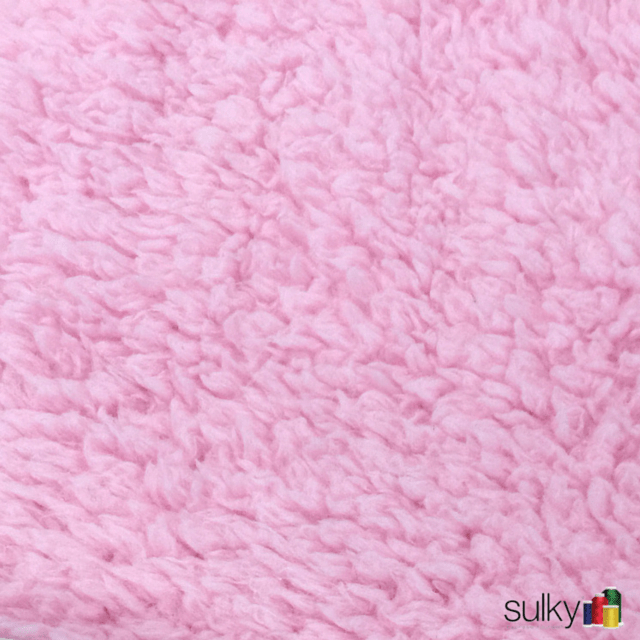 I love how this fabric feels, that is is the same on both sides and all I need to do is embroider on the name, bind it and I am done. Fast yet thoughtful gifts really are my favorite. (*Disclaimer: this is a blanket, not a quilt. The fabric is fluffy on both sides so I simply have the fabric with the binding on it. A quilt is three layers, quilted together, so don't get mad at me for calling it a blanket.)
This fabric is a little strange though. It isn't exactly a woven or stretchy fabric. It is somewhere in between. On top of that, I need the back of the embroidery to look good too, since it will show. I decided the solution was Sulky Tear-Easy. I love Tear-Easy because I can layer as many layers as I need to increase the stability and still tear it away so the back of the blanket will still look nice. I also love that Tear Easy isn't too stiff, especially after it's washed, so I know that it won't be scratchy for this new little baby!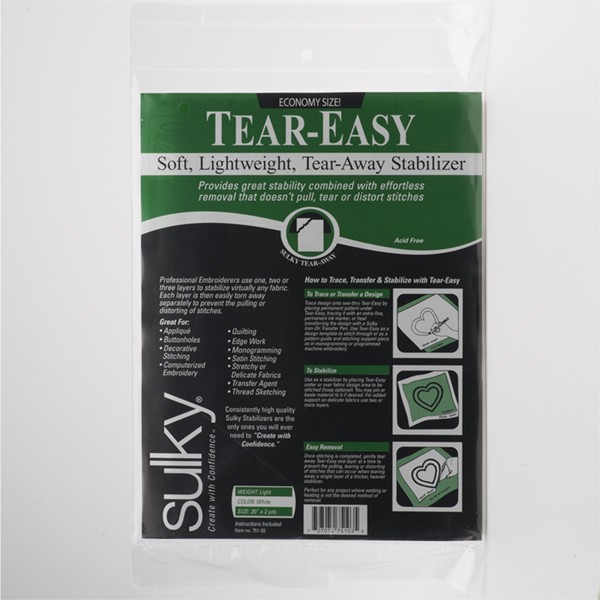 For this project I hooped 2 layers of Sulky Tear-Easy on the bottom and one layer of Sulky Solvy® on the top. Solvy helps keep the pile down of the fabric so the embroidery can actually be seen.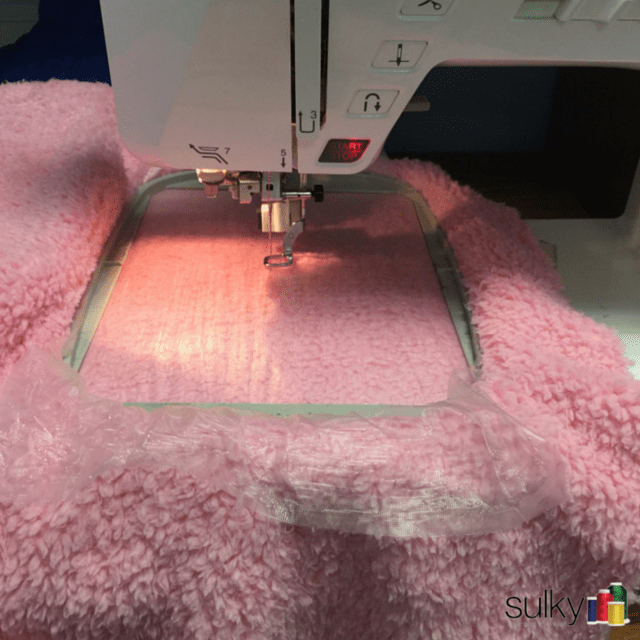 I was a little nervous that 2 layers of Sulky Tear-Easy wasn't enough, but this this was a pain to hoop so I wasn't about to unhoop it to add another layer of stabilizer. I just floated a layer under the hoop when I stitched.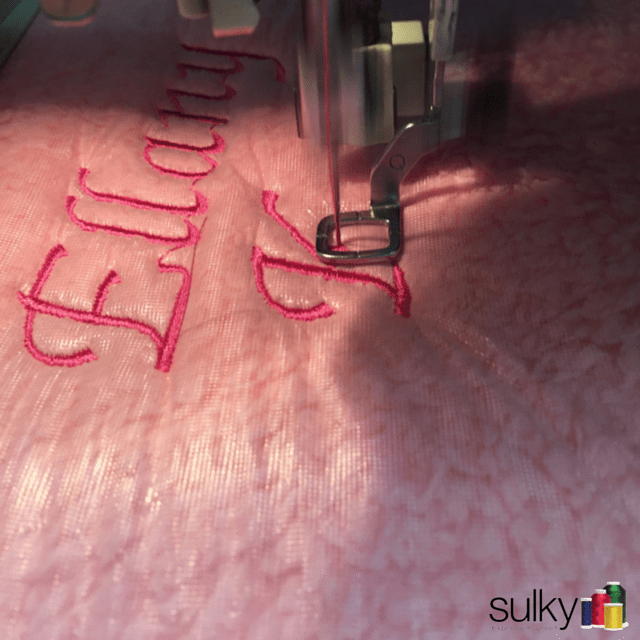 It turned out great! I used Sulky 40 wt. Rayon in Hot Pink #1109 on top and Sulky Prewound Bobbins in white in the bobbin. If it bothers you that a little bit of white bobbin thread will show on the back, then you can always use the same Sulky 40 wt. Rayon in Hot Pink in the bobbin as well.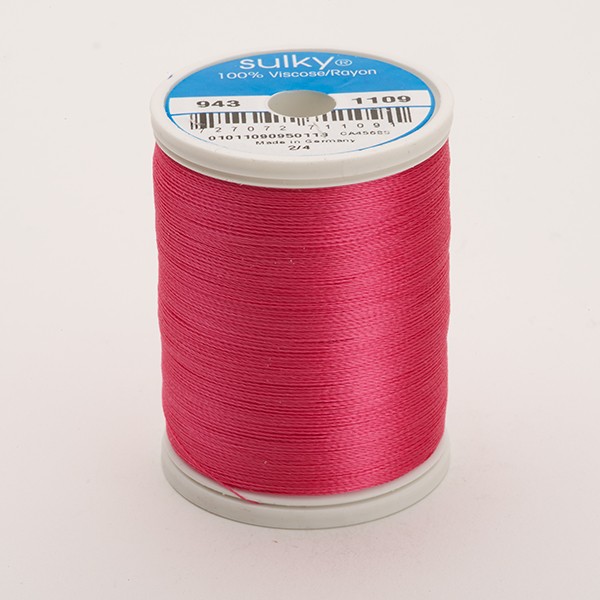 I had this cute stripe fabric that I cut using my Binding Buddy ruler for the binding.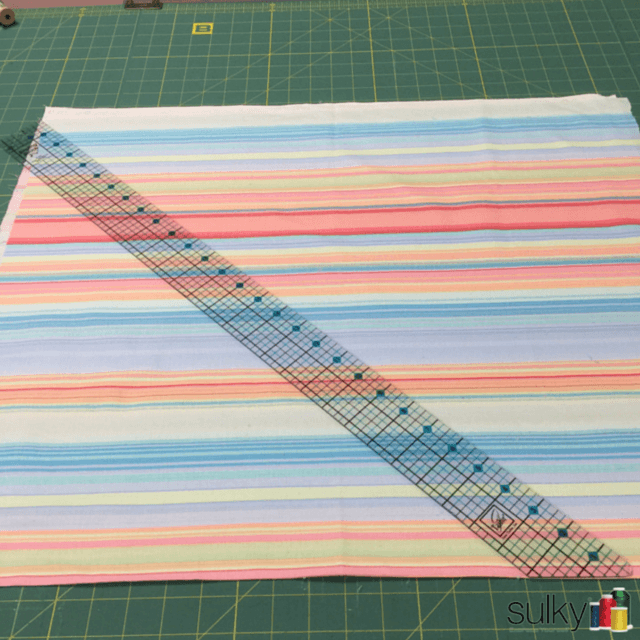 Since this is going to a baby and I expect it to be used and washed a lot, I decided to sew the binding on by machine. When I do this, I start by sewing the binding on the back of the blanket with my walking foot.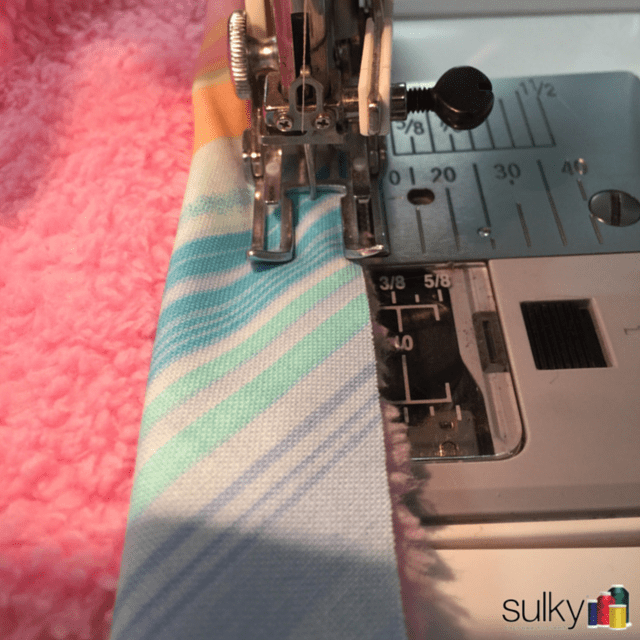 Next, I use my Clover Wonder Clips to turn the binding to the front.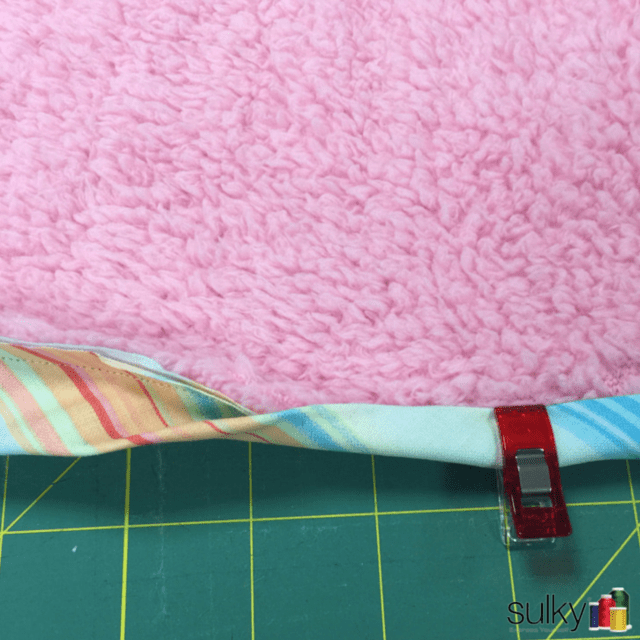 Finally, I just sew the other side down with my walking foot. Since I used Sulky 60 wt. PolyLite™ thread, the line of stitching will all but disappear in the pile of the fabric on the back.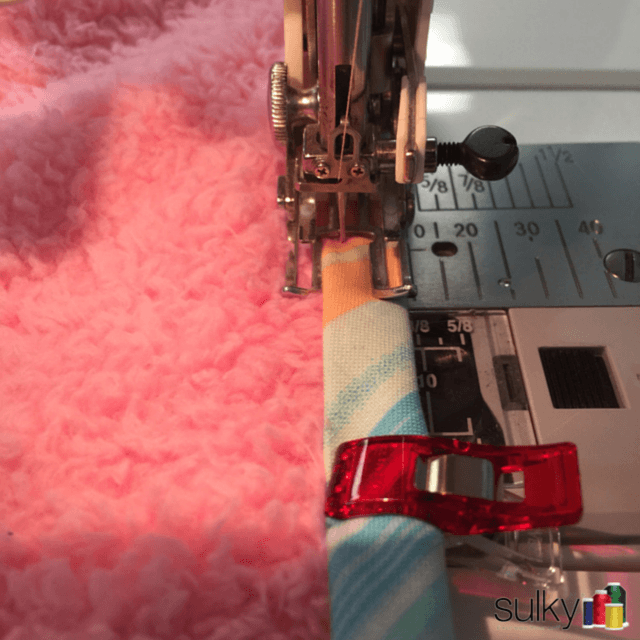 It turned out great! I can't wait to meet this sweet little girl and see her all cuddled up in her new blanket.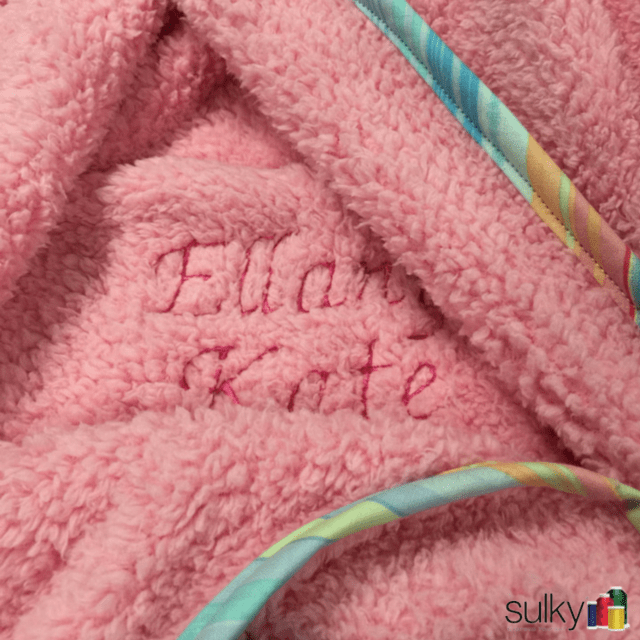 Happy Sewing!