Cotton Petites Thread: Top 10 Uses for Sewing Projects
Top 10 Uses for Sulky Cotton Petites™ Thread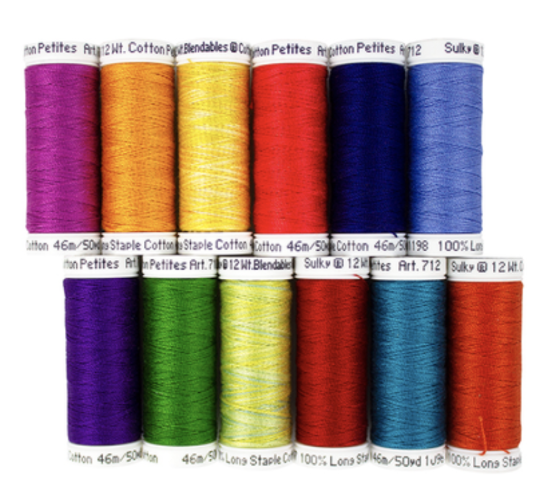 Sulky 12 wt. Cotton Petites thread is a great thread choice for so many sewing applications. The thread is heavyweight, 12 wt. to be exact, comes in myriad colors (even Blendables®) and one strand equals two strands of traditional embroidery floss.
HANDWORK vs MACHINE SEWING
Yes, you can use this heavyweight thread for hand or machine sewing. For serging, try this thread in the loopers for a full coverage rolled hem or decorative blanket edging. For machine embroidery, try this thread in "heavy," "fur" or "brushed" designs (just don't brush the design out; use Sulky Filaine to achieve that effect). For standard sewing, use this thread for Sashiko embellishments, big-stitch quilting and pronounced topstitching.
When using this heavyweight thread in the sewing machine, remember to size up the machine needle. Opt for a 100/16 or 110/18 Organ needle, depending on the fabric thickness. Test, test, test to ensure the thread moves freely through the needle hole before installing the needle and sewing.
The most popular uses for Sulky cotton Petites thread are for handwork. Let's dive into a bunch of fun handwork techniques!
CROSS-STITCH IS BACK
Cross-stitch is a trend that's not going away any time soon. Many stitchers are updating vintage cross-stitch designs and creating new modern, even subversive, designs for cross-stitching.
Try your hand at our Spring Cross-Stitch Pillow to see just how fun cross-stitching with Sulky 12 wt. Cotton Petites can be!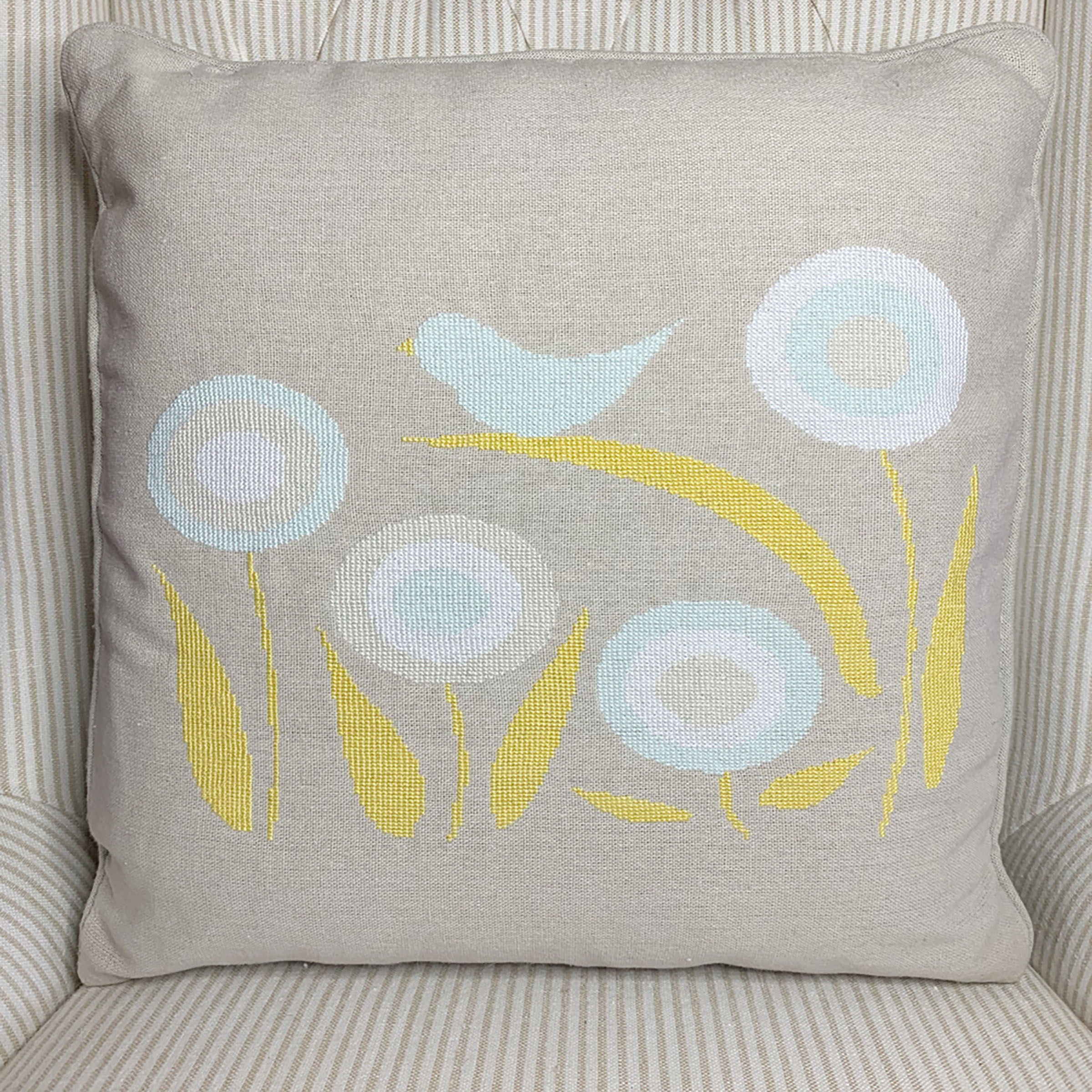 If you're new to cross-stitch or need a refresher, look to our new video series "Intro to Cross-Stitch" with Amanda Mae of Ardith Design. Amanda shows how simple it is to add this craft to your sewing queue.
Join our Blooming Espadrilles free webinar on May 12, 2020 at 2pm EDT for even more cross-stitching fun!
HAND EMBROIDERY
Similarly with cross-stitch, hand embroidery is easier and more manageable when you don't have to contend with tangles floss, separating strands and fraying ends.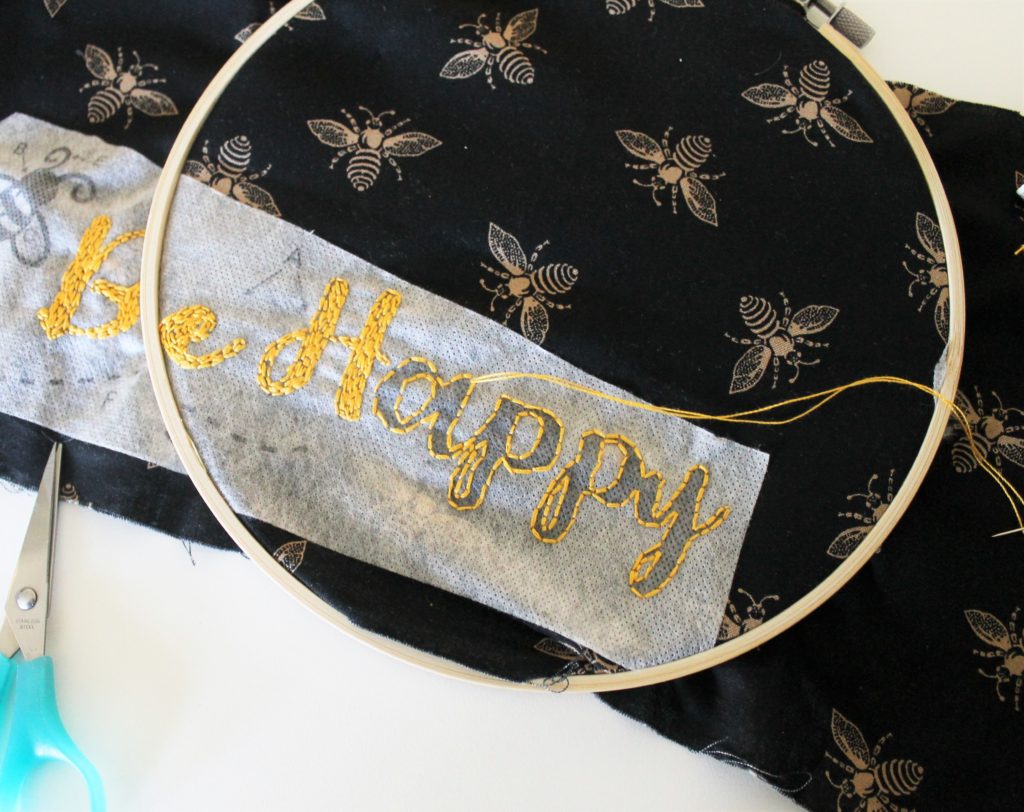 Why choose thread over floss?
The thread comes on a snap spool, meaning the cut thread end is stored in the spool pin cap, eliminating tangles and lost yardage when the spool is stored.
The thread equals two strands of traditional floss, so less strands are needed to create full-coverage handwork designs.
Not only can you use this thread for handwork, but you can also pop the spool onto your machine, too. Floss can't do that, my friends!
Try our Color Wheel Hand Embroidery Sampler kit to complete a nice stitch sampler that you can then hang up in your sewing room either for reference, or decoration, or both!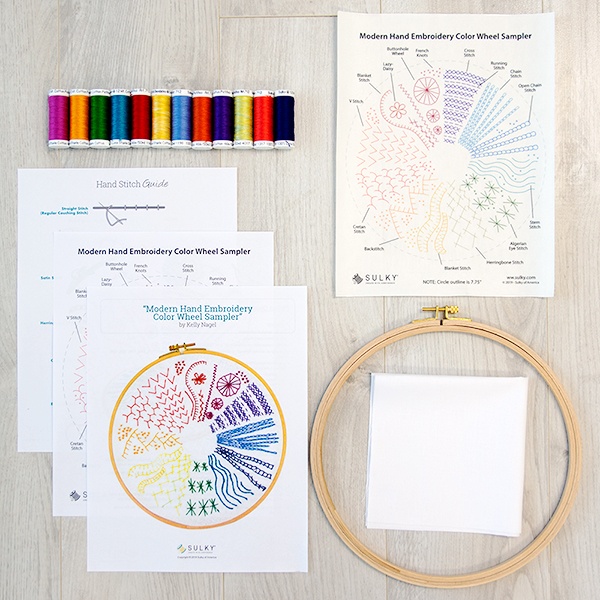 And if you're new to hand embroidery or want help getting kids into the craft, look to our Hand Embroidery for Kids video series.
TASSELS
Craft your own tassels using 12 wt Cotton Petites! These make great jewelry fobs for earrings, necklaces, pins and hair clips. Try adding a tassel to a zipper pull on a hoodie or backpack, too!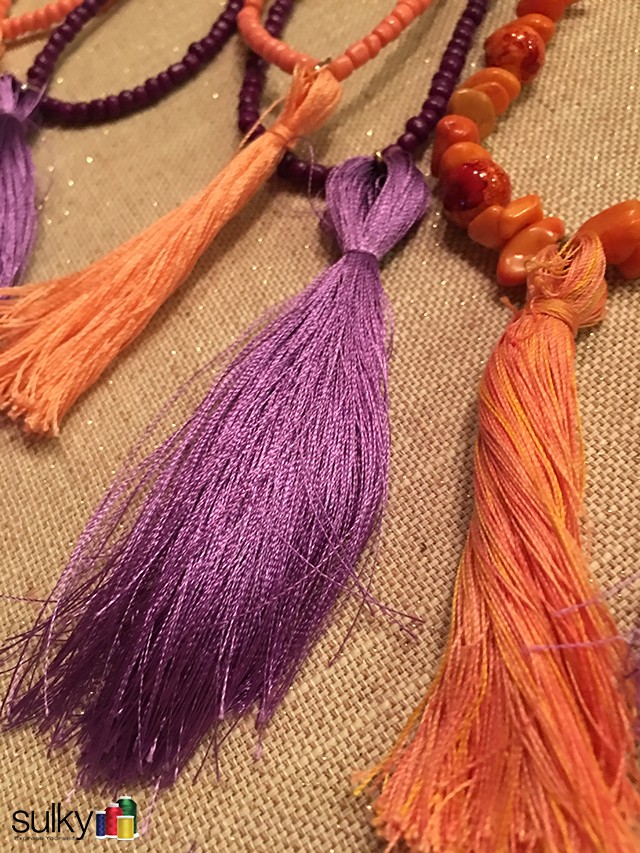 TATTING
Tatting is a relaxing handwork technique that you can do with a special tatting tool* and Sulky 12 wt. Cotton Petites thread. It looks particularly lovely in a tatted edge for a towel. This example was done by Vicki Holloway.

CROCHET
Yes, you can crochet with this thread!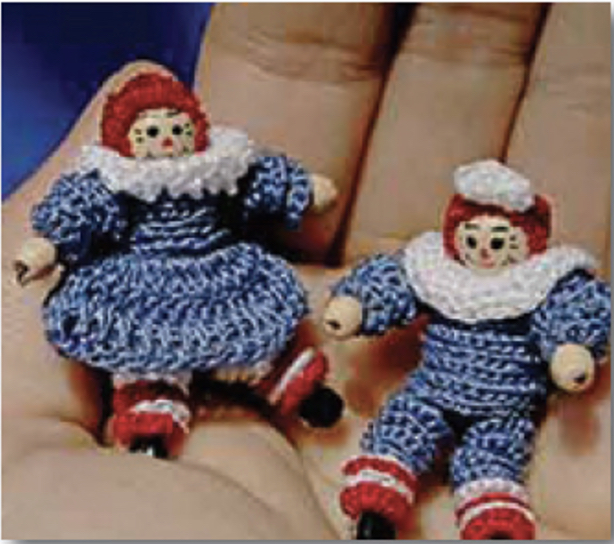 Featured in the book, Fun with Sulky Blendables and Solid Color Cottton Threads, Joann Weinberg from New Bern, NC crocheted a mini Raggedy Ann and Andy using Sulky 12 wt. cotton Petites.
What will you create?
*Sulky may earn a referral commission on links in this post.