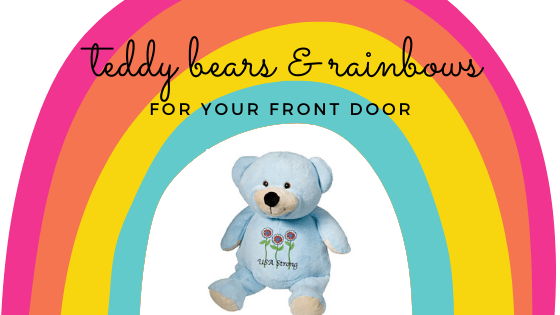 Teddy Bears and Rainbows in Window Displays to "Sew" Our Love
Teddy Bears & Rainbows in Window Displays
All across the world people are displaying Teddy Bears and rainbows in windows to offer hope and encouragement to people walking by, especially children, during this pandemic. Children are going on "bear hunts" and counting rainbows as part of scavenger hunts during walks wearing their masks. "How many rainbows and Teddy Bears can you count" has become a game, welcomed as both an activity and a distraction from the current isolation we're all feeling. It's especially fun if you have to really "hunt" to find the Teddy Bears and rainbows in windows!
Teddy Bears are placed on windowsills, in bushes and peeking out from car windows. Rainbows are displayed as chalk art, construction paper rings, flags and more.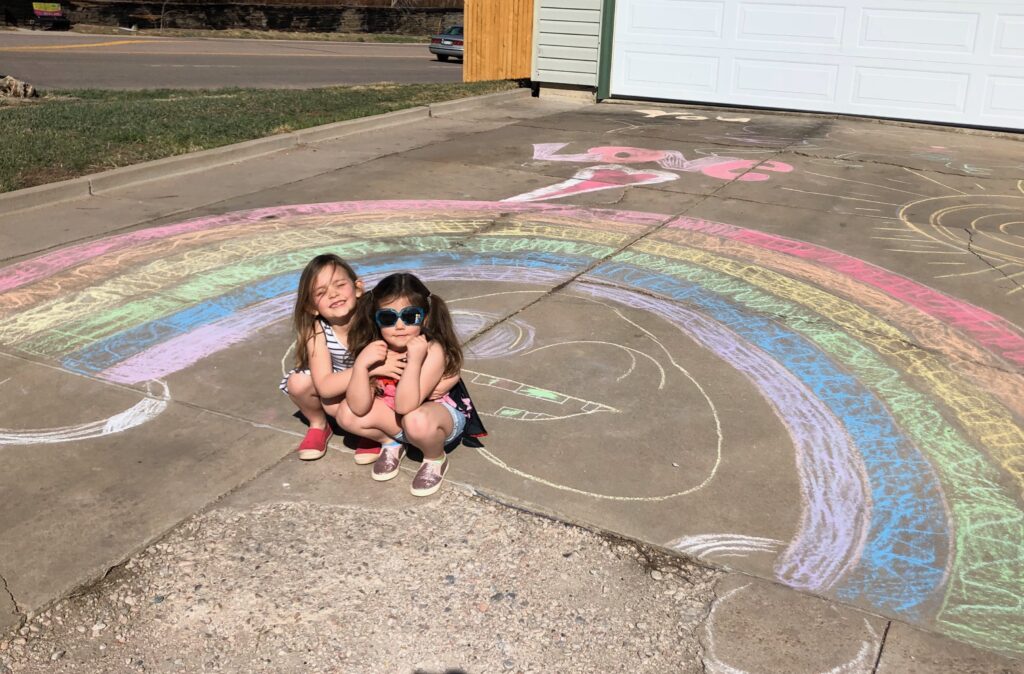 Let's join in the effort and add a touch of homemade to our Teddy Bears and rainbows in windows!
TEDDY BEARS IN WINDOWS
If you happen to have a Teddy Bear already, it's as simple as placing him (or her) in a spot that's easily (or not so easily) seen by people driving or walking by. But why not add a message of hope in the form of embroidery to your bear for an added special touch?
Embroider Buddies are made especially to fit in the hoop of your embroidery machine, providing a big round tummy to display messages. The Billy Black Bear and Mr. Buddy Bear (available in three colors) are perfect for this purpose! Grab an Embroider Buddy here.
Choose our USA Strong machine embroidery design or a design of your choice to add a personal touch to your Teddy Bear on display.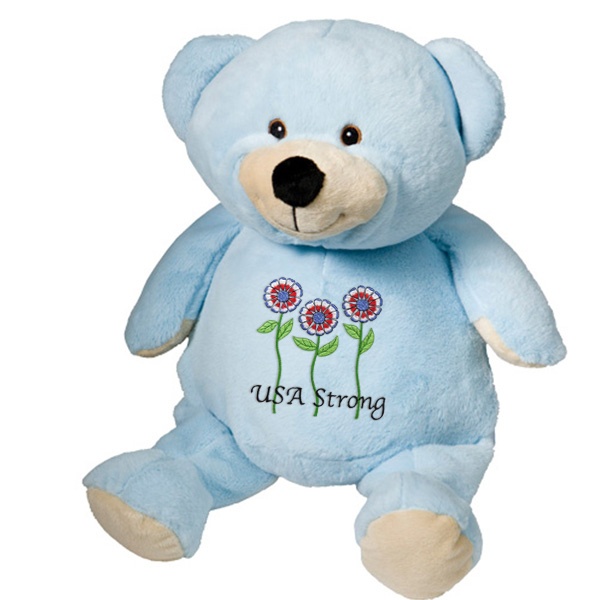 Get the USA Strong machine embroidery design here.
Here's how to embroider on an Embroider Buddy:
RAINBOWS ON DISPLAY
Our Rainbow Color Wheel Kit is a great hand embroidery sampler for anyone who wants to learn or perfect their handwork stitches. This kit comes with a high-quality German wooden embroidery hoop and 12 spools of 12 wt. Cotton Petites™ thread spools to create a rainbow array of stitches. It also comes with a detailed stitch guide and the stitches pre-printed on a sheet of Stick 'n Stitch.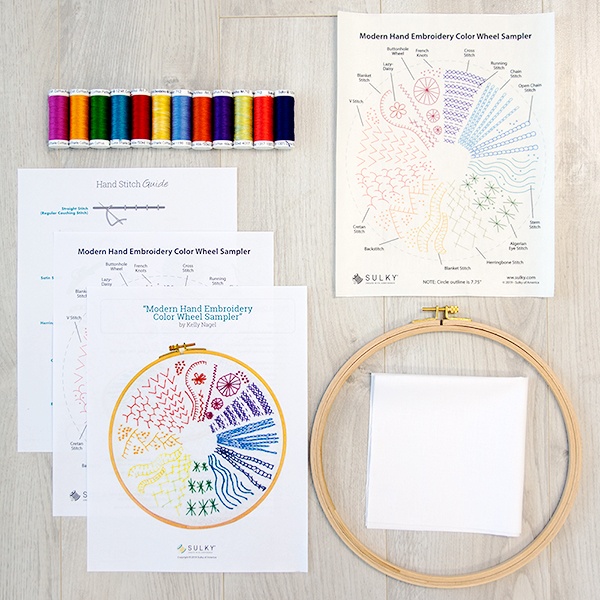 Gift the Rainbow Color Wheel kit to a sewing newbie or make one yourself to display and show your love!
The Rainbow Felt Wreath project is also displayed in an embroidery hoop, but felt is included to create swirls of rainbow leaves. This "wreath" is a modern take on a wall-hanging, and is easy enough for a beginner (or even a kid) to create! Grab the free printable pattern to create your leaves and stitch them in fun Sulky threads.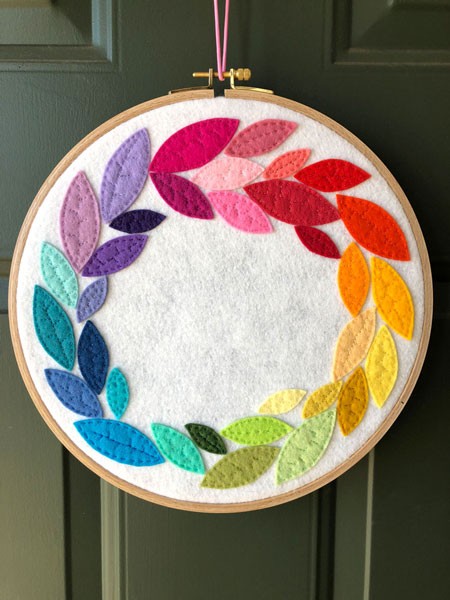 Add a hand-lettered phrase to the wreath center. Something like "WE GOT THIS!" or "Stronger Together" would be super sweet.
How are you "sewing" your love during this time? Let us know in the comments below!