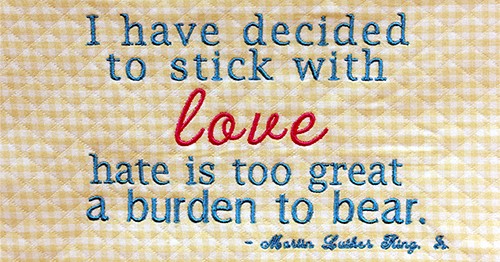 Remembering Dr. Martin Luther King Jr. + Free Design
MLK Day: Because Hate is Too Great a Burden to Bear
Today is a day to reflect and remember with a free embroidery design including a quote from the great Dr. Martin Luther King Jr.
One of the many benefits of growing up in North Georgia is the ability to experience history, instead of just reading about it.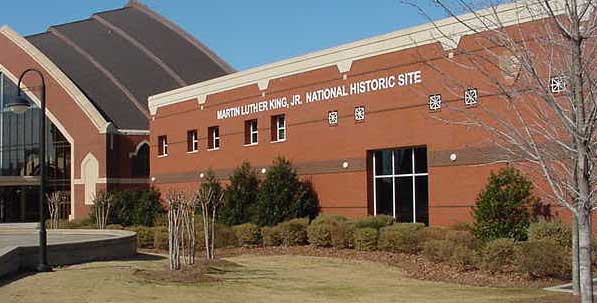 As I think about Dr. Martin Luther King Jr. today, I am able to not just remember his sermons, inspiring quotes and speeches, but I can add my own experiences at the King Center and at Dr. King's gravesite.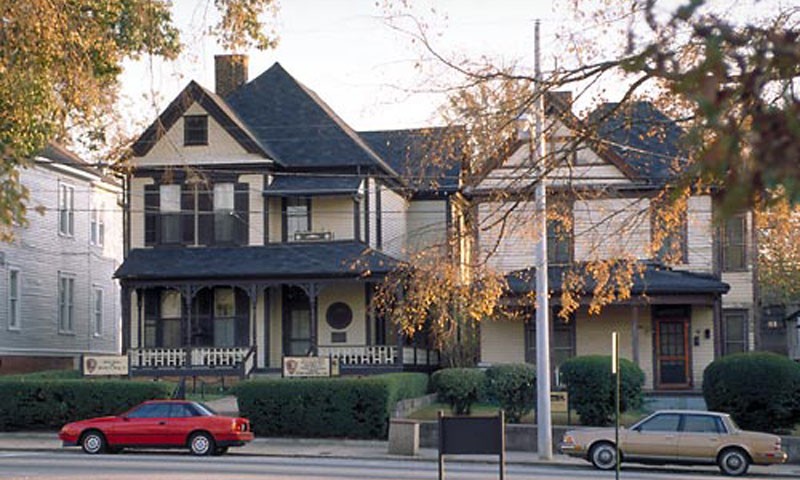 I can remember seeing his childhood home and having lunch at the restaurant where he was arrested for simply being 'colored.'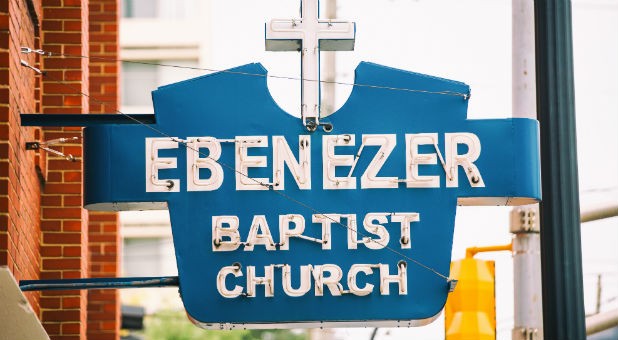 I have sat in the pews at his church and heard recordings of his sermons preached. Dr. King was a powerful courageous man; but not because of his stature or voice, but because of what he said.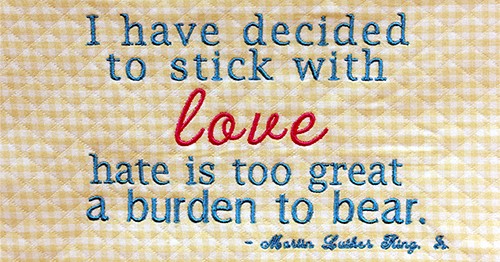 From his many quotable moments, my favorite is, "I have decided to stick with love; hate is too great a burden to bear." What Dr. King knew is that we as humans are not built to carry that kind of burden. Our bodies can't handle it physically, mentally, emotionally or spiritually.
As a tribute to Dr. King and a reminder to us all, we have made this quote an embroidery design and it is completely free to you. just click here and download it.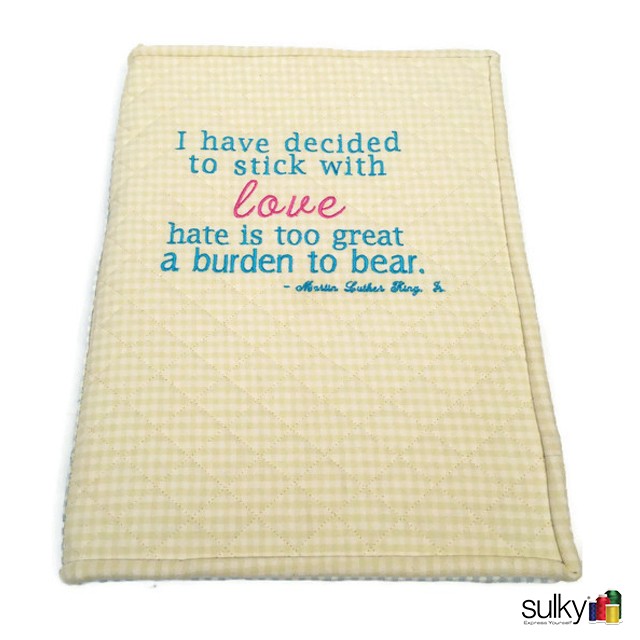 If you aren't sure what to do with this design, here is a project tutorial. I use mine every day.
We hope you will decide to stick with love today, because love certainly helps us all bring beautiful things into the world.
Happy Sewing!